Sam Raimi's Spider-Man films had popular actors of their time. Tobey Maguire and Kristen Dunst already had worked on projects like "Pleasantville" and "Bring It On" and gained some popularity. Willem Dafoe, J.K. Simmons, and Alfred Molina were also well known when they joined the Spider-Man films.
But the star power goes beyond the main cast. Many actors made appearances in the film and were equally famous or gained popularity quite shortly!
1. Joe Manganiello
Flash Thompson has been an important character especially in the early Spider-Man comics, so it is obvious that there has to be the character's version in every live-action adaptation. Though Tony Revolori plays the part in the current movies, back in 2002, Joe Manganiello was the first actor who took on that character.
Spider-Man was also Manganiello's first big-screen debut. Of course, he got to be a part of bigger films and tv shows later on such as "True Blood" and "Magic Mike". He has also played another comic character of Deathstroke in the DC Extended Universe.
2. Octavia Spencer
She is quite famous these days. She has won many awards over the years, which includes an Academy Award for Best Supporting Actress in the 2012 film "The Help", so it is hard not to miss her name. But in 2002, she was still in the early phase of her career so it was easy for fans to not notice her in the film.
Just before Spider-Man's "big" wrestling scene, when Spider-Man takes on Bone McGraw, there is a moment where he is signing up for the fight. This is the scene where Octavia shows up as the "Check-In Girl", a character who had a disbelieving reaction to Pete Parker asking for a chance to fight. Her hilarious conversation with the lead character, reminded the fans of how this place was wrong for Peter Parker to be at.
3. Aasif Mandvi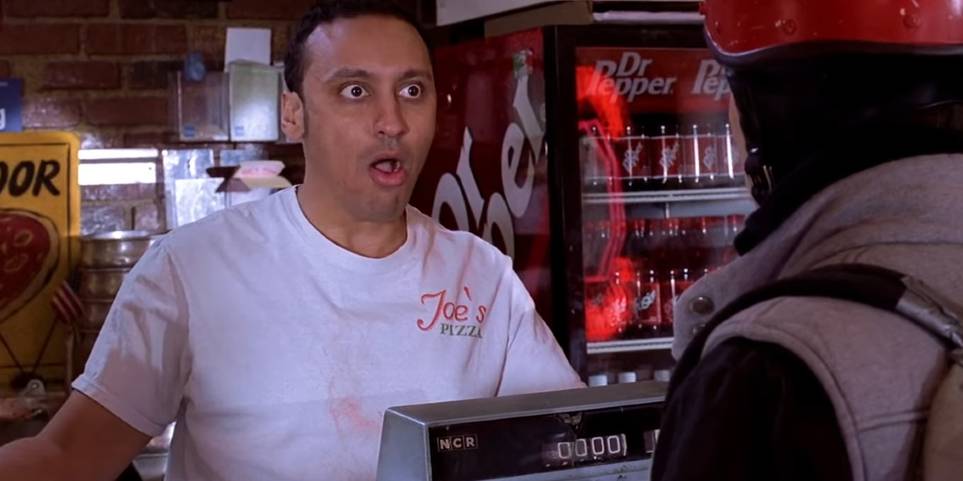 He is an actor and comedian who is well known for his time on "The Daily Show". Apart from that, he has been a part of many films and TV shows. Among his many appearances, he played a part in Spider-Man 2. He portrayed Mr. Aziz aka the manager of "Joe's Pizza".  He was present in the film only for around eight minutes of the film, but Aasif's performance can't be forgotten. Even though he was not a recognized actor back then, he did play an important role that helped establish Peter's story arc.
4. Elizabeth Banks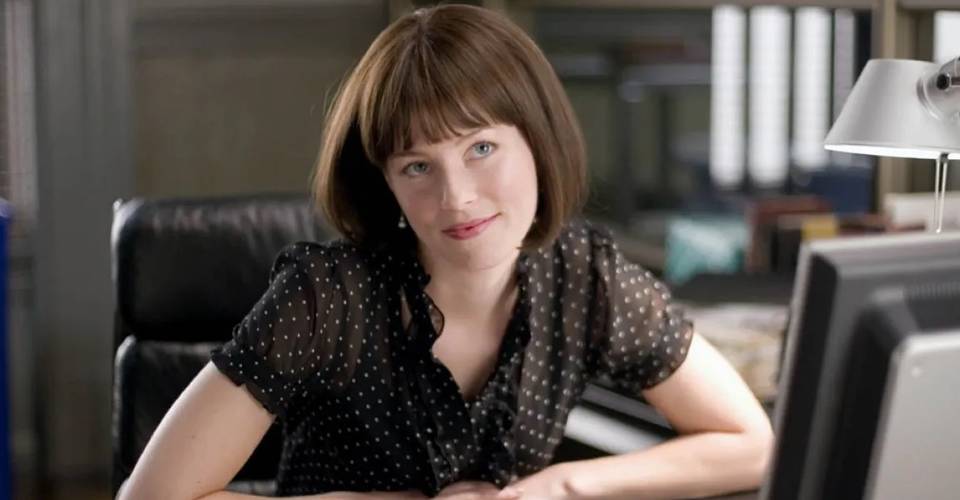 She has been a part of many iconic films over the course of her career. She has played Effie Trinket in The Hunger Games franchise, Gail in Pitch Perfect, and thanks to her popular roles, we know her and her work. Her role as first live-action Betty Brant is, however, often ignored.
She portrayed J.Jonah Jameson's secretary for all three films and she gave a perfect performance just from the comics. Her scenes and interactions with Peter Parker felt that they were taken off the comics.
5. Emily Deschanel
In the opening sequence of Spider-Man 2, Peter rushes to get the pizza delivered on time. After a lot of obstacles, he finally arrives at his destination where he gets greeted by a receptionist who informs of his lateness.
Many "Bones" fans did recognize her as Emily Deschanel. She played Temperance "Bones" Brennan.
Thanks for your feedback!