When Angelina Jolie was seen leaving a Malibu hotspot with David Mayer de Rothschild, many people believed love was in the air for the actress. Jolie was linked to numerous men after her public breakup with Brad Pitt, but she has always kept her relationships secret. This time, when Jolie was out with Rothschild in public, people assumed that this smells like love once more for Jolie. But is that really the case?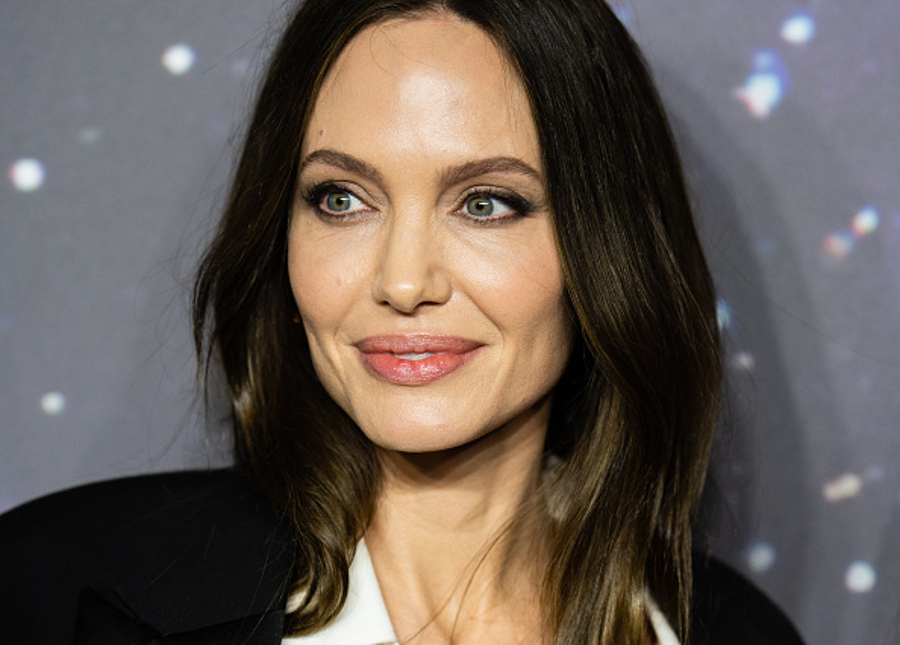 Read More: Angelina Jolie's Potential Next Boyfriend Mayer De Rothschild Can Dwarf Brad Pitt With His $10 Billion Net Worth
Angelina Jolie's Lunch Date With David Mayer de Rothschild
Angelina Jolie and Rothschild were spotted at a restaurant for a formal lunch that had nothing to do with a date. They were not even alone on this lunch, as many other people were there along with the two.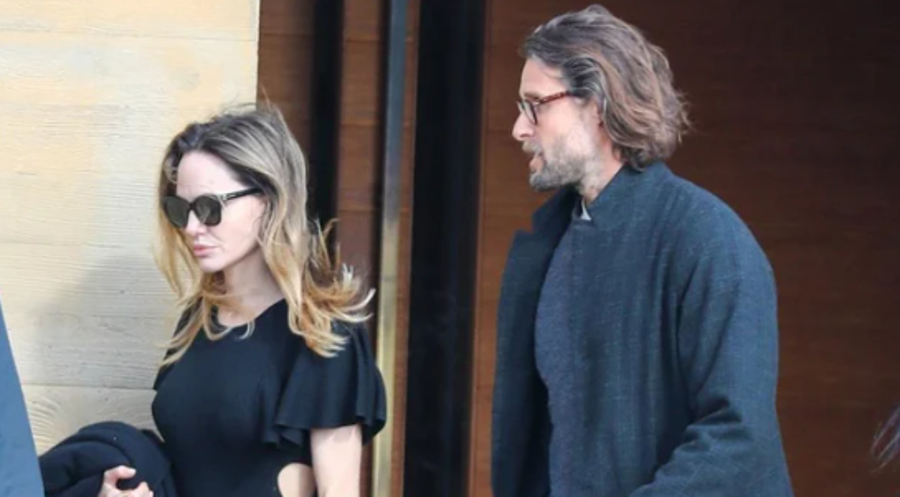 Jolie's 3-hour lunch meeting with Rothschild seems nothing more than a business meeting. As per reports, the meeting was regarding their upcoming business collaboration. It is also said that as Jolie and Rothschild are into activism, it can be related to that as well. They met at Nobu restaurant in Malibu, California.
Rothschild and Jolie were papped by the paparazzi while they were leaving the restaurant. Jolie donned a classic black dress with a cutout on the back and paired it with matching black heels and sunglasses. Rothschild was in casual clothes and was full of vim and vigour while walking beside the Original sin actress.
Jolie's pictures with Rothschild started making waves on the internet after people assumed that they were on a lunch date. The actress was also previously linked to Canadian singer The Weeknd when they were spotted on dinner dates and concerts. The duo had shut the rumours by saying they are just friends. 
Who is David Mayer de Rothschild?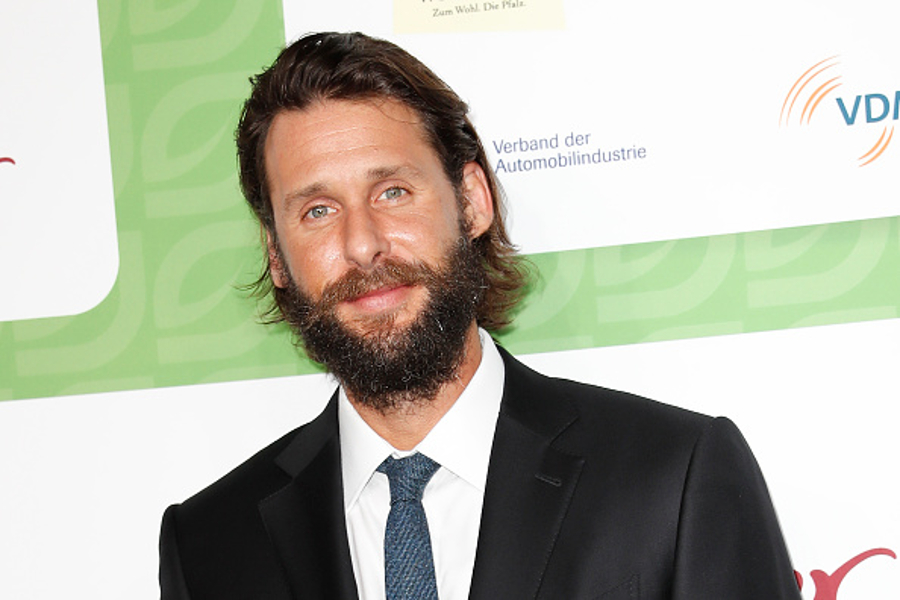 Rothschild is a multi-billionaire British adventurer and environmentalist. He is a member of the Rothschild family which is one of the richest families in the world. Their net worth is over $500 billion. His estimated net worth alone is $10 billion, as the youngest heir to the Rothschild fortune.
He is the founder of Myoo Agency, which focuses primarily on developing sustainable practices, supporting communication strategies using sustainable means, and showcasing sustainable businesses. Rothschild also established Sculpt the Future, an environmental groundwork that propagates expertise about the natural world with adventure ecology and other strategies. He was also the producer of the documentary Playground which was released in 2009.
Read More: Angelina Jolie's Ex-Husband Billy Bob Thornton Promised To Marry Her "At Least Once A Year" After Infamous Limo S*X Incident 
Angelina Jolie's Philanthropic Ventures
The Maleficent actress is not new to the world of activism. Her kind and empathetic nature has been winning hearts all over the world. In 2003, in the interest of safeguarding the environment and threatened wildlife in Cambodia, Jolie established the Maddox Jolie-Pitt Foundation. The foundation established a landmine clearance plan and also intends to alleviate the severe poverty rates in Cambodia. She has since established herself as a prominent figure in the world of philanthropy and humanitarianism.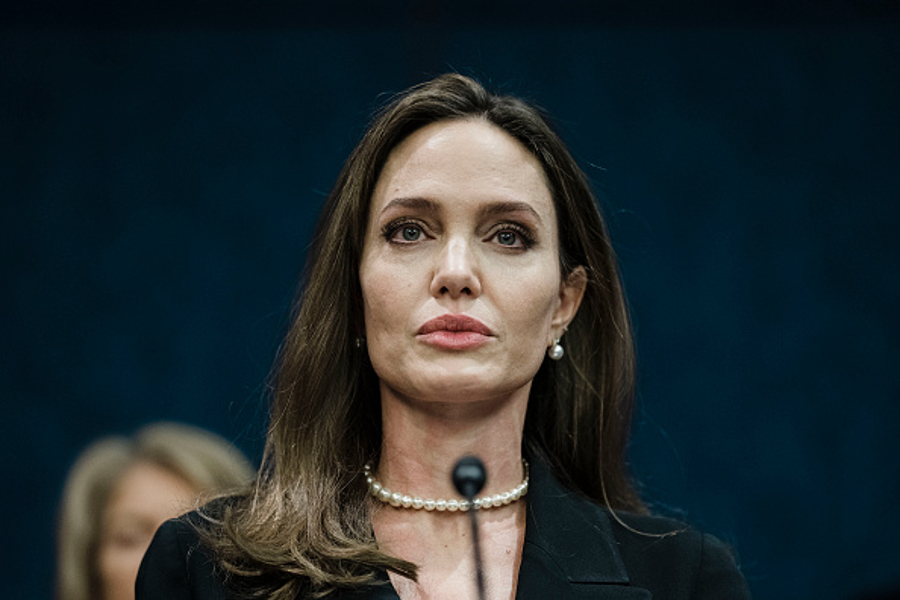 Read More: Angelina Jolie Didn't Find Brad Pitt Attractive After His $163M Spy Movie: "I'm Not Attracted To You Whatsoever"
Since her divorce from Brad Pitt, she has kept her relationship under wraps. She first tied the knot with Jonny Lee Miller in 1996 after filming for the movie Hackers. In 1999 she parted ways with Miller but remain good friends. Soon after her divorce from Miller, Jolie found love in Jenny Shimizu again on the sets of their film Foxfire. She came out as bisexual after dating Shimizu. In her interview, while talking about Shimizu, Jolie said,
"I probably would have married Jenny Shimizu if I hadn't married my husband. I fell in love with her the first second I saw her"
Jolie got married to Billy Bob Thornton in the year 2000 and their divorce got finalised in the year 2003. Jolie and Pitt's pair is on the list of the most influential couple. Unfortunately, their relationship couldn't last long and they broke up in the year 2019 after tying the knot in the year 2014.
Source: People