On the 12th of November, 2018 Stan Lee, the Legendary Comic Book Writer Stan Lee breathed his last.
With his final breathe, he left behind a world that he helped shape with his curiosity and imagination.
While his creativity remains unparalleled, 20 artists joined forces to give Stan Lee an artist's farewell.
All over the world, fans were devastated to know the demise of the comic book legend. These artists take it to the next level.
These artworks might not live up to the work of Stan Lee's but they do the trick just the same. The motions that these artists invoke are too powerful to ignore.
The Marvel Cinematic Universe would have never amounted to anything without him. A true legend indeed. If you like Stan Lee, there is no way you would not like these artworks. Here's some for your taste.
*1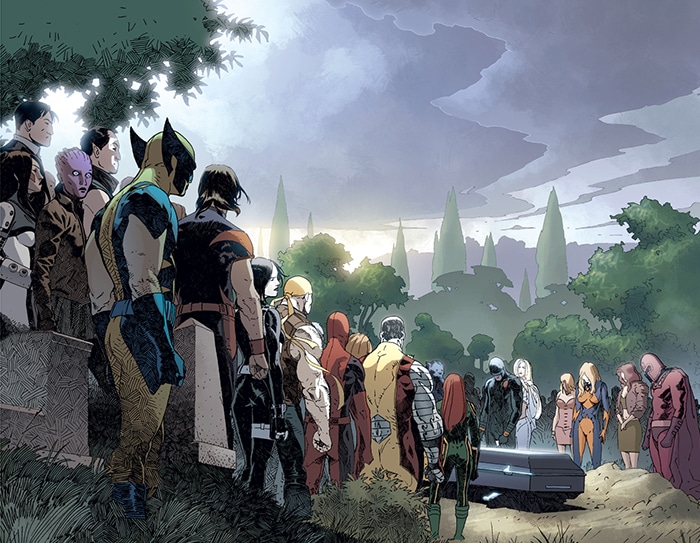 All Marvel heroes come together to bid the legend a proper farewell.
*2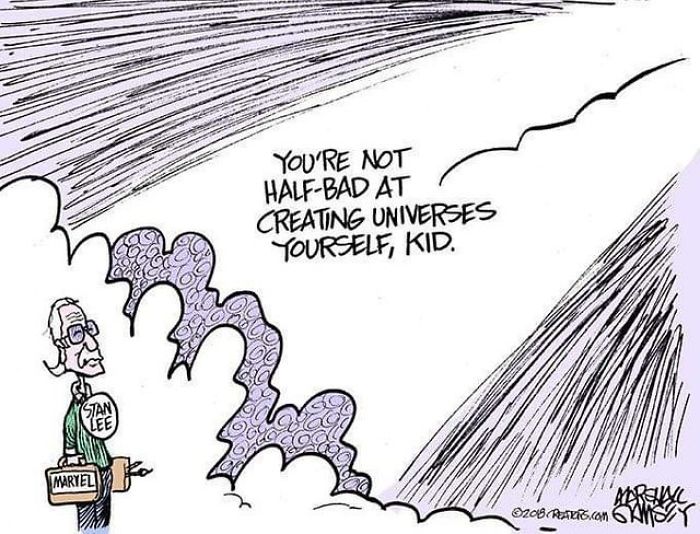 Of course – Two Universe Makers Talking To Each Other!!
*3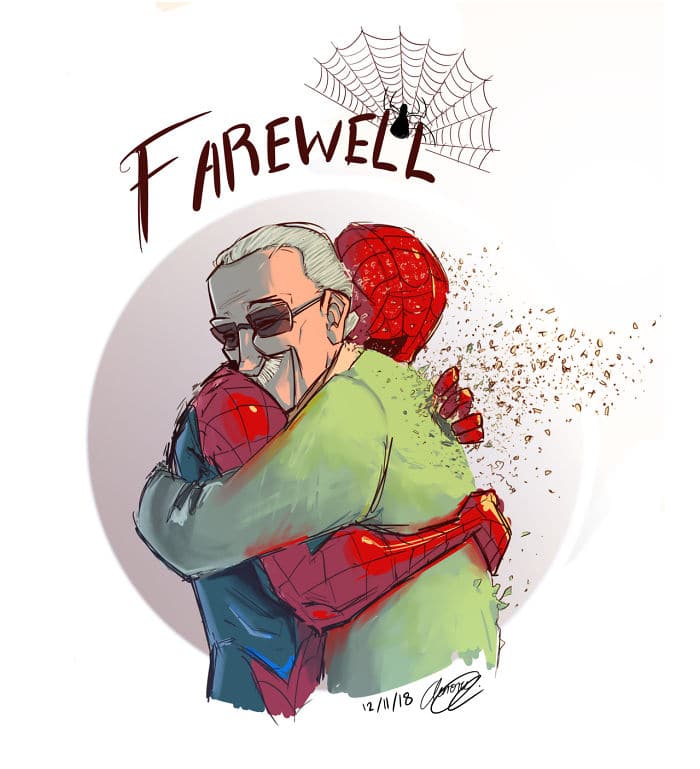 No one would be more hurt than Spider-Man, Stan Lee's Brainchild.
*4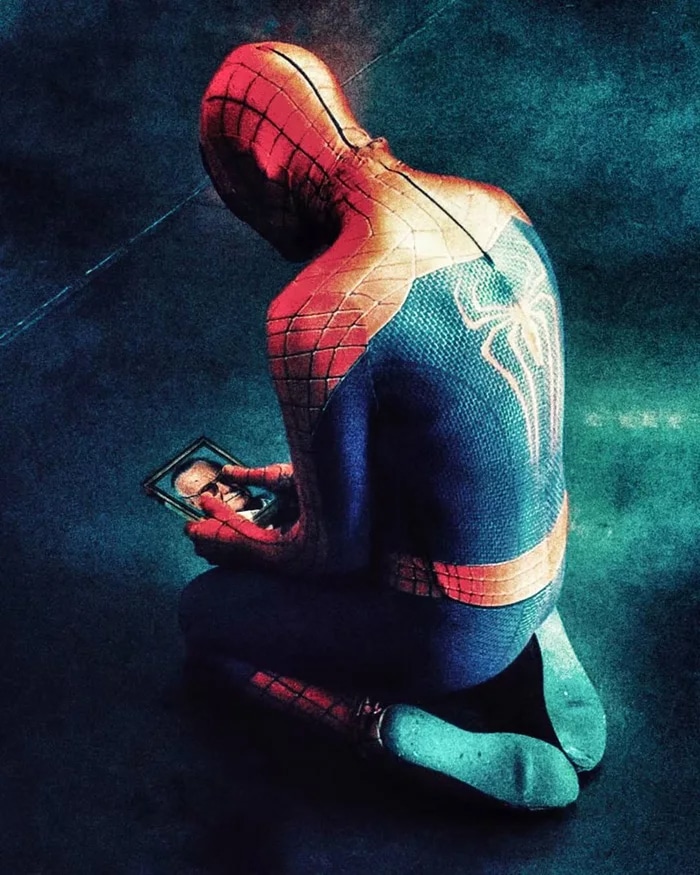 This is just wrong, plain wrong I tell ya!!
*5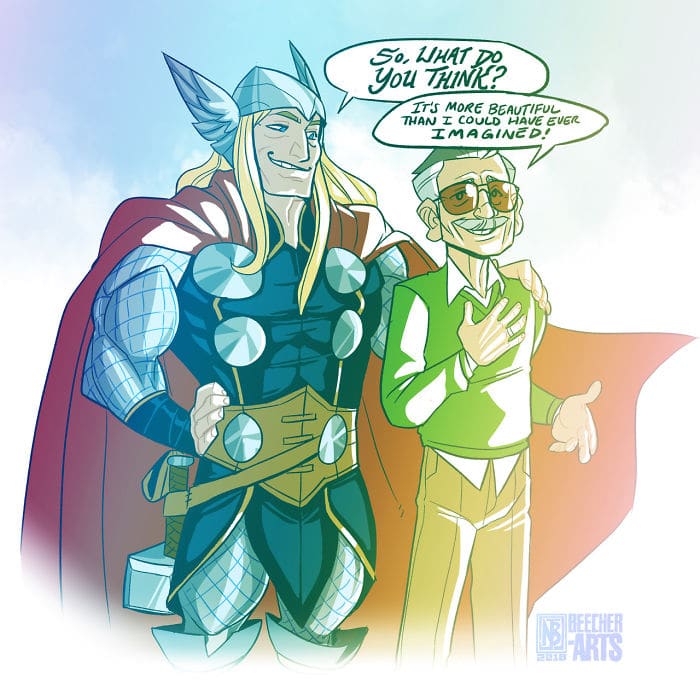 All heroes go to Valhalla. Good work Thor.
*6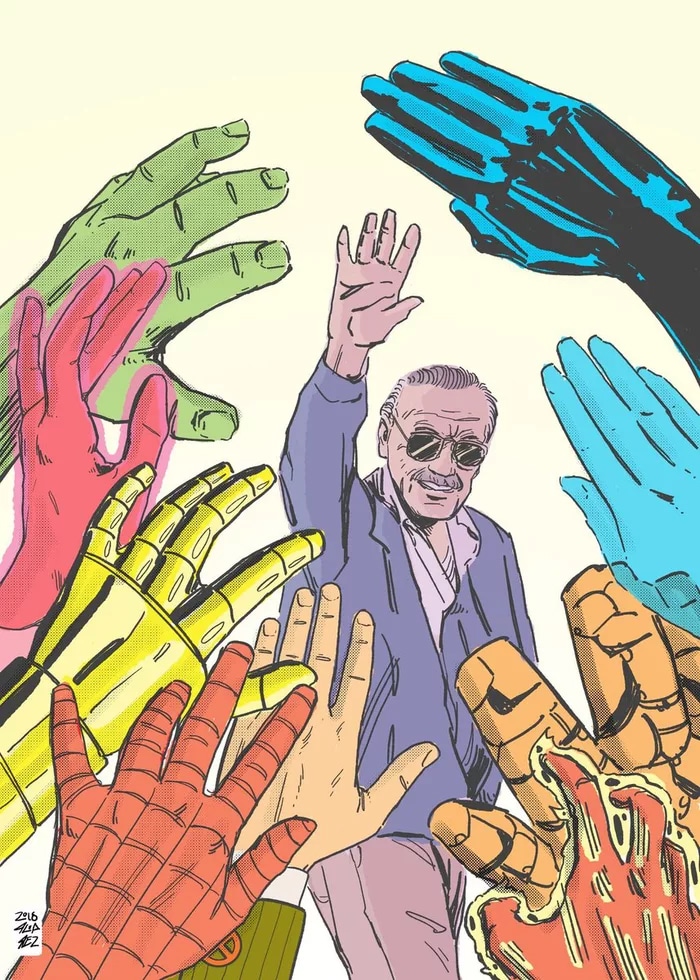 Goodbye Stan 'The Man' Lee…..
*7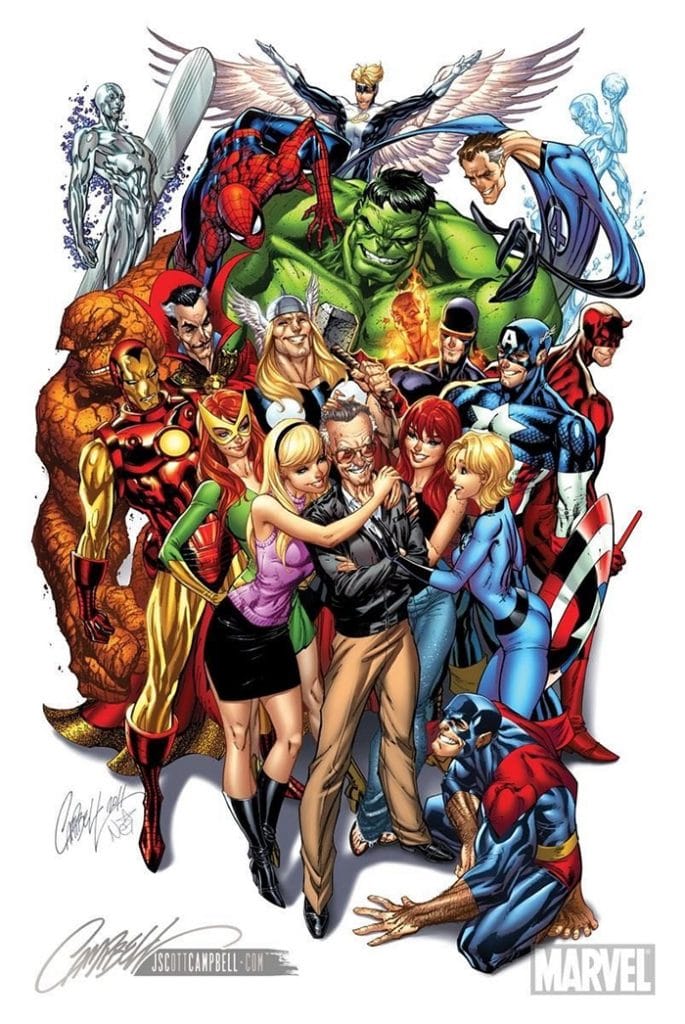 He led them to victory. Now he rests in peace.
*8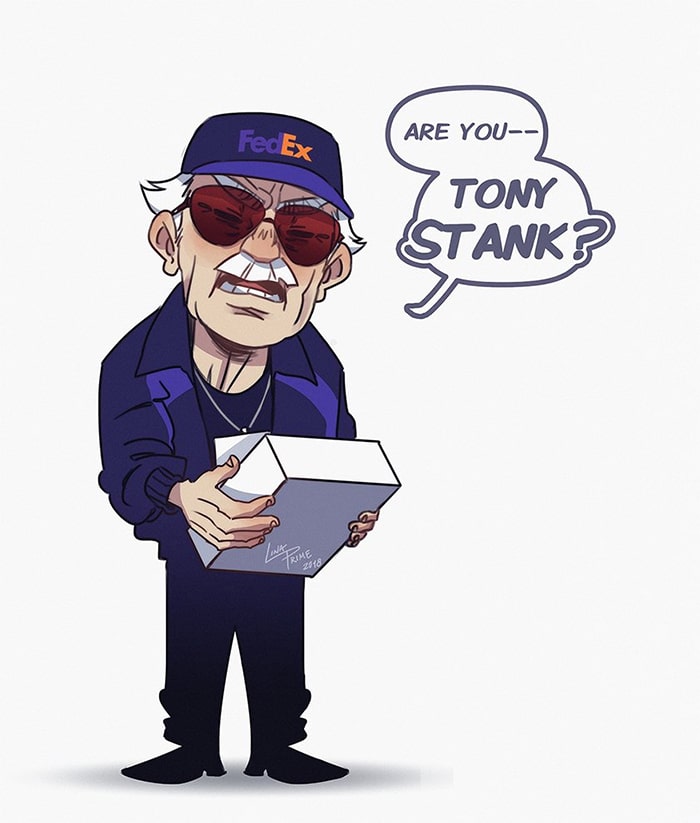 Remember that epic scene lmao!!
You May Also Like: Stan Lee Special: Creators Deserve Credit Too!!
*9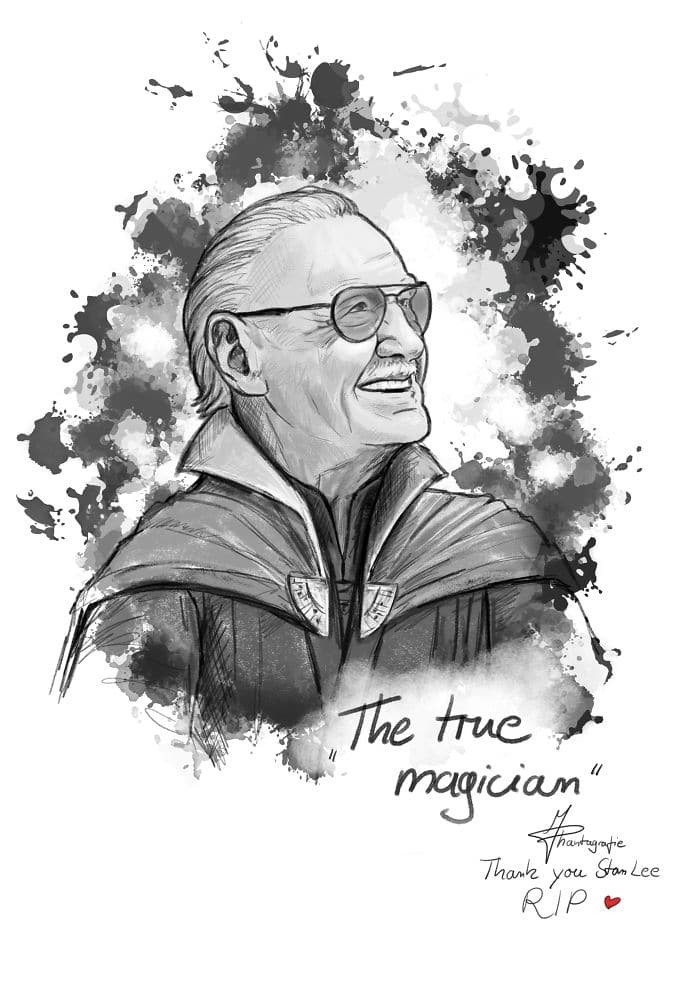 The magician has left, to entertain yet another world.
*10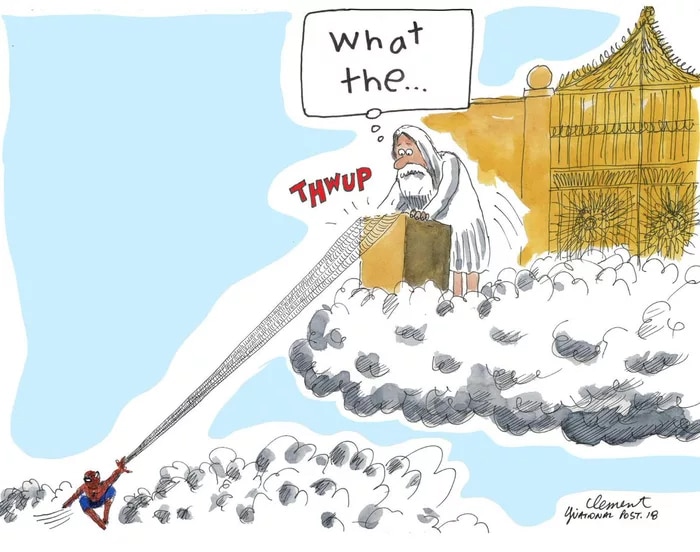 Go get him Spider-Man. We want our Stan Lee back.
*11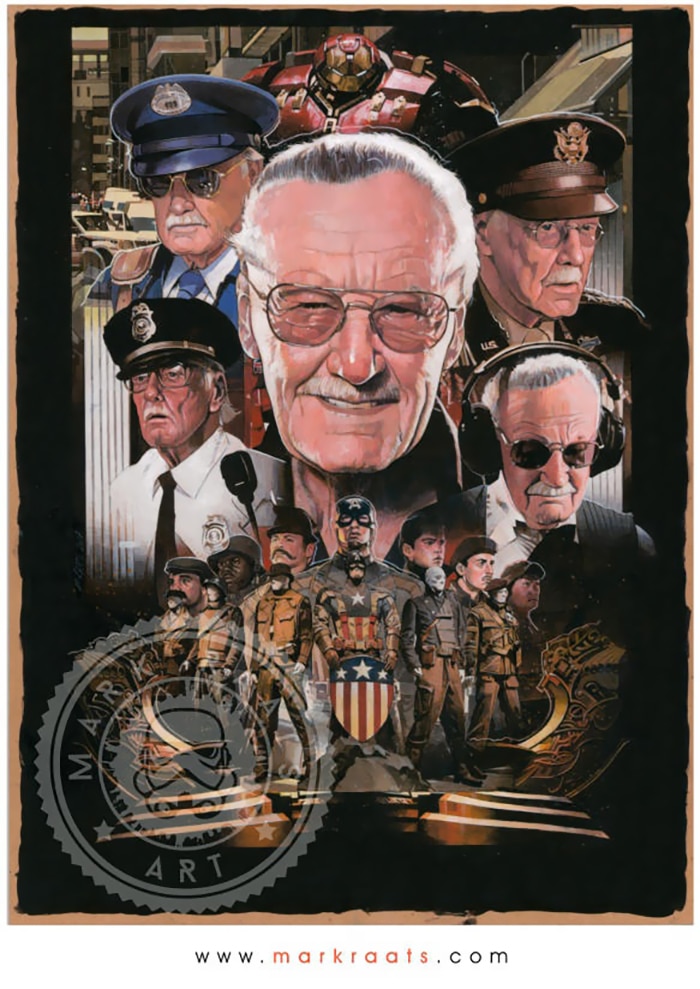 If they ever make a movie on him, we want this to be the poster.
*12
These are some colors on point!! Good job.
*13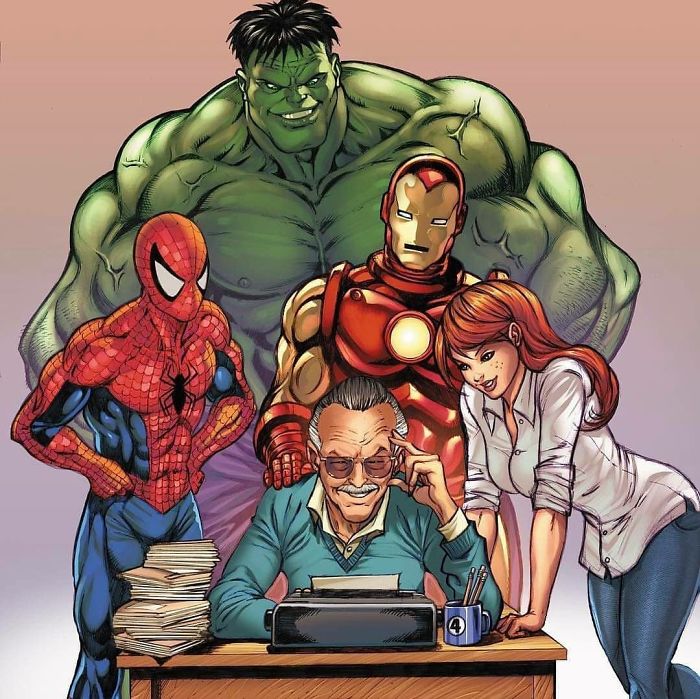 What's cooking, Stan Lee??
*14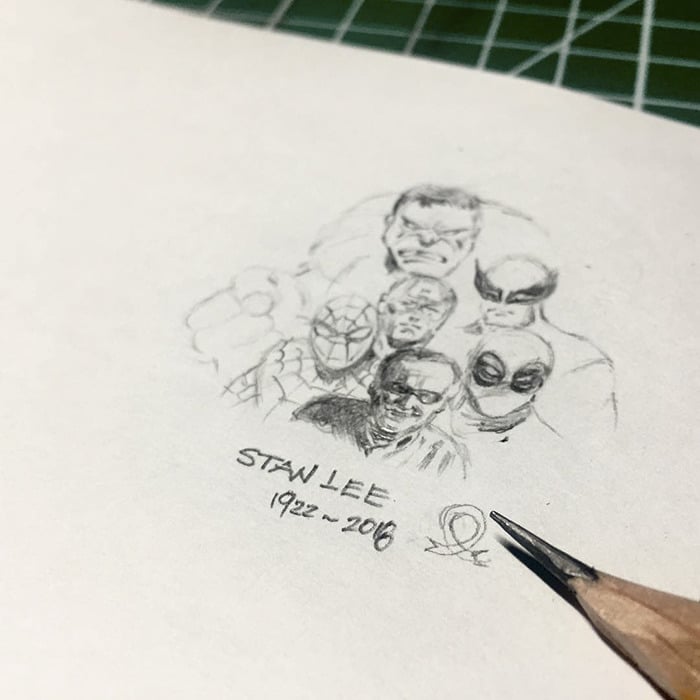 This is simple elegant, just like the legend wanted his superhero universe to be.
*15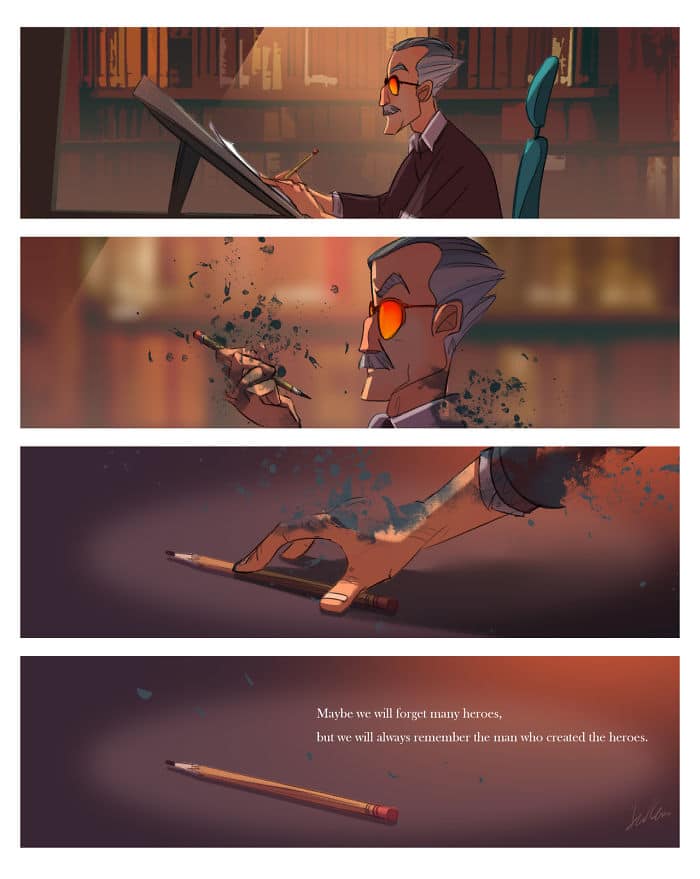 He left. But Stan Lee's legacy is immortal. It continues forever.
Also Read: BVS: 16 Breathtaking Facts About Zack Snyder's Masterpiece!!
*16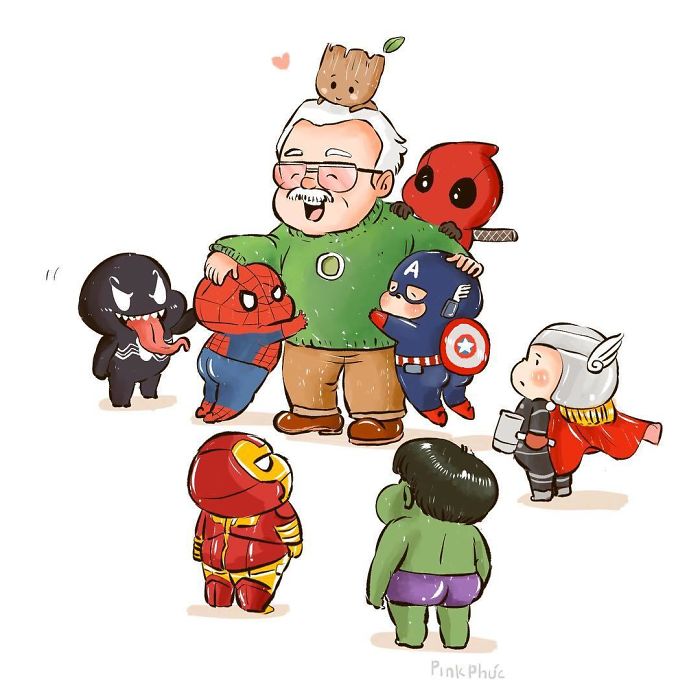 This one might be too cute to ignore.
*17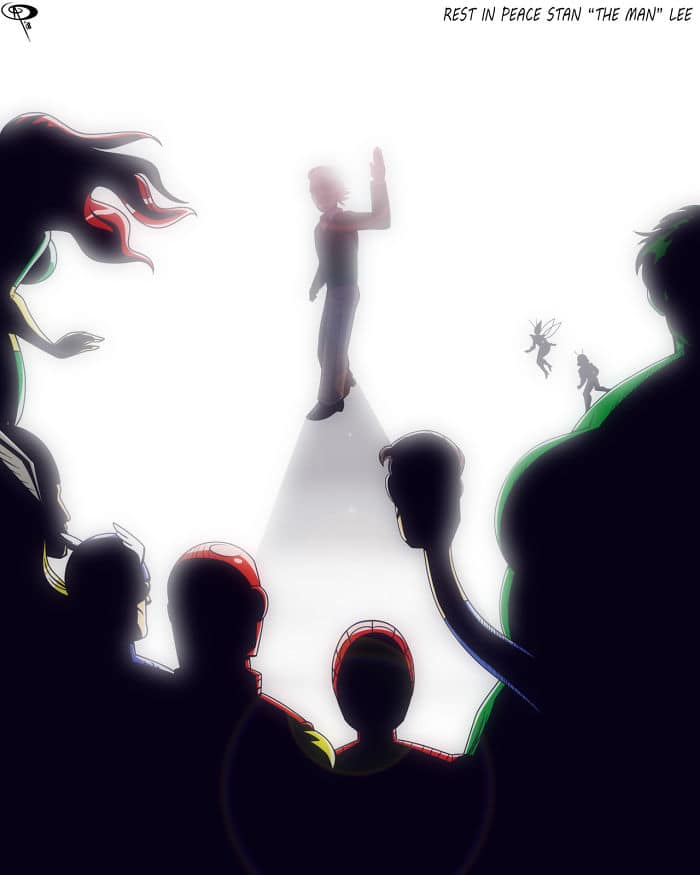 One final Ciao and up he goes.
*18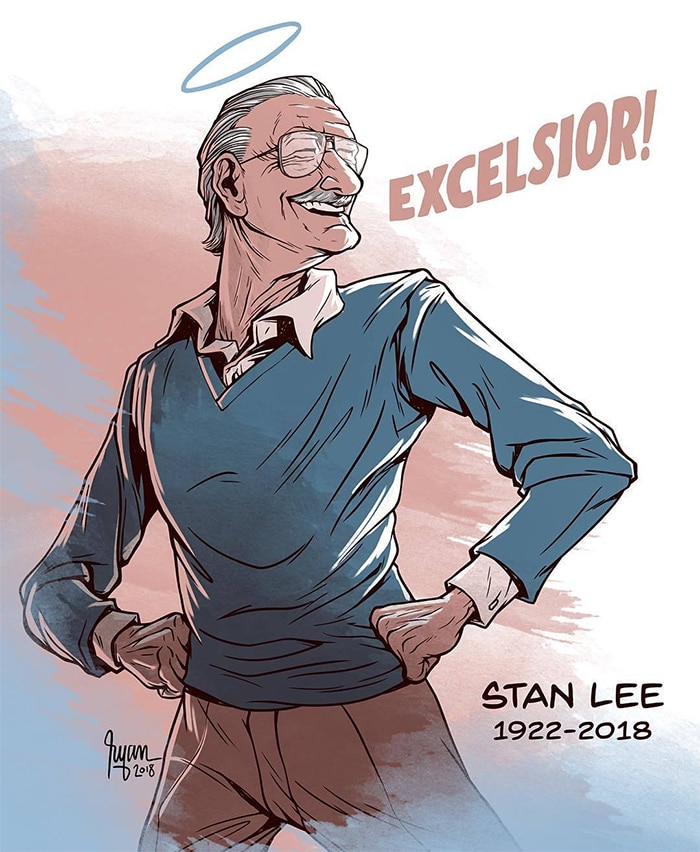 Excelsior is his mantra. Excelsior indeed!!
*19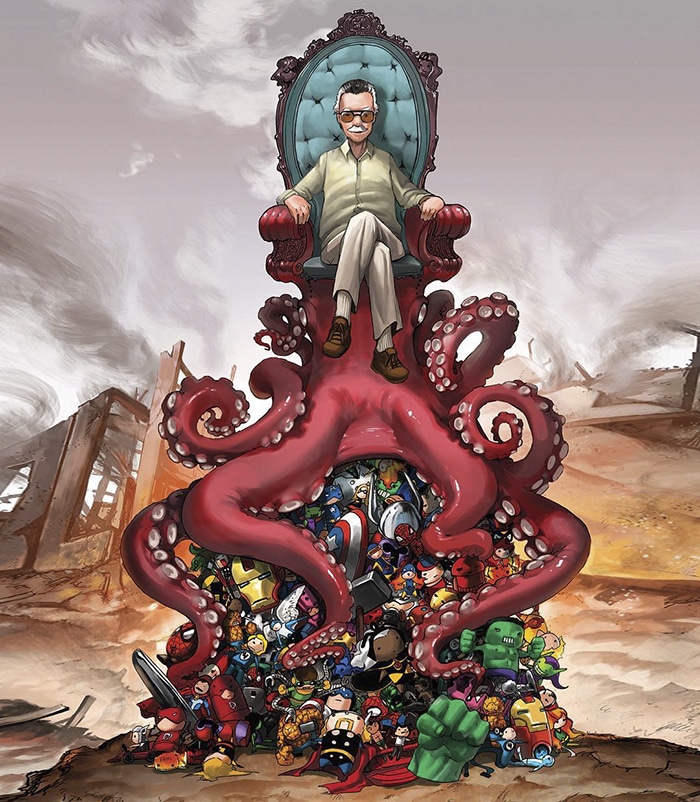 All Hail the King!!
*20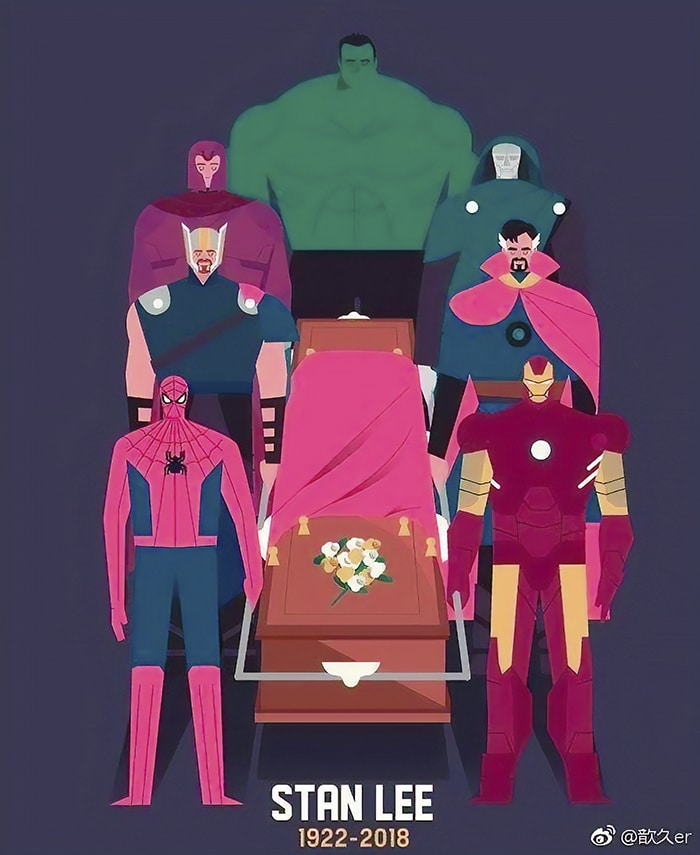 And this where it all ends. This is where it all ends ladies and gentlemen.
And just like that, Stan Lee was gone forever.
https://youtu.be/XO2dQdgiLpw