It's common for some artists to be in the spotlight and other ones to stay in the shadows. In this competitive world, they may not get recognized, but this time in the Celebrating Stan Lee, the extraordinary legacy and life of the Marvel Comics legend Late Stan Lee, fans are not letting it happen. Some fans noticed how much credit was given to Stan Lee individually, even though his works were collaborations with Jack Kirby and Steve Ditko. Though their involvement was included in the special, not all fans were pleased.
Celebrating Stan Lee: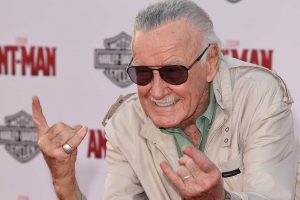 Earlier Tonight, the Celebrating Stan Lee, a Special was aired on the ABC Entertainment as an honor to the late Comics Legend. This video released by Marvel had numerous special guests sharing with the world the impact he had made on their childhoods. The celebrities include Jimmy Kimmel, Charlie Cox, Mark Hamill And so many more. This has triggered numerous fans because not enough credits were given for his collaborators Jack Kirby and Steve Ditko.
Why fans demand credit for Jack Kirby & Steve Ditko
Jack Kirby, Steve Ditko, and Stan Lee created an incredible Superhero entertainment franchise in the 1960s. From then, who did what and who deserves credit was doubtful because all of them accused each other of stealing their ideas. Though Stan Lee created the 'Marvel,' Kirby and Ditko created the 'Comics'. All the visuals, Storylines, and immersive illustrations were their creations. Fans claim creators deserve credit too, and the fact that not everything was achieved by Lee individually must be spread.
Twitter Reactions:
Many fans took to Twitter to announce that the creators deserve credit too. Some were outraged that Kirby and Ditko's roles were downplayed who were co-founders of the Marvel industry. Though Fans appreciated this effort, some also mentioned that "I have no idea who is producing this special but the fact they said "Stan created…" is so disrespectful to #JackKirby & #SteveDitko. And it's NOT just a simple mistake."
Source: comicbook
Thanks for your feedback!