CinemaCon saw the title announcement for Avatar 2 and now some stills from James Cameron's Avatar: The Way of Water have surfaced online before the release of the first trailer.
The images showcase various Na'vi tribes, which are mainly based in or around water. In these images, there are some hints of a few civilizations and marine life that dominate the film's world, alongside a sailing crowd and children of Na'vi. For now, it's quite uncertain who these characters would be, but parenthood and children seem to be a clear theme, even in these photos.
Avatar 2 Finally Has An Official Title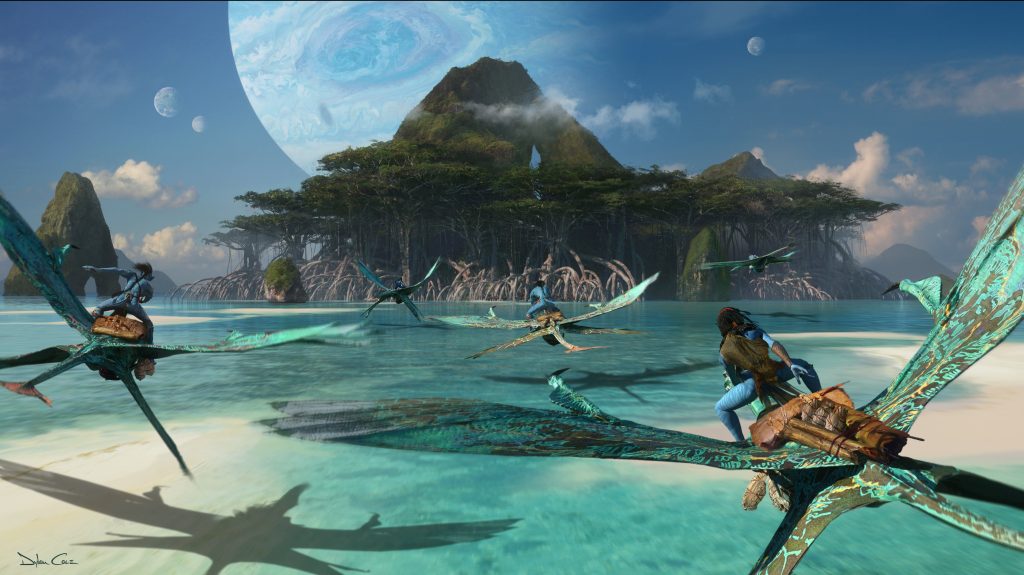 It has been over a decade with very few updates about Avatar 2, and finally, fans of Cameron's major franchise have been treated to some announcements in the past few days. These include the release of the Avatar 2's official synopsis and the announcement of its official title, ie. The Way of Water.
The synopsis of the film confirms that it will take place almost a decade after the events of Avatar (2009). Neytiri and Jake Sully will finally return, and this time, they have a new family on the land of Pandora. The movie will see them come up to an all-new challenge, struggling to keep themselves safe. The description also hints at tragedy, adventure, and family.
Here are the leaked images:
First stills of Avatar: The Way of Water.#AvatarTheWayOfWater pic.twitter.com/f9pu9tGSpZ

— Gavin (@gavinfeng97) April 30, 2022
Despite the number of years that have passed since the well-praised first movie, studio execs and everyone involved in Avatar: The Way of Water have expressed a lot of confidence in the vision of director James Cameron. Steve Asbell (20th Century Studios President) even went as far as to say, "It's going to blow people away. You're not ready for what [director James Cameron] is doing." He added, "This is not just a sequel, it's a saga. And it's a family saga. [Avatar 2] will be compelling on its own, but it will also be extremely compelling to return to those characters and to see how they've evolved."
Zoe Saldana was bought to tears!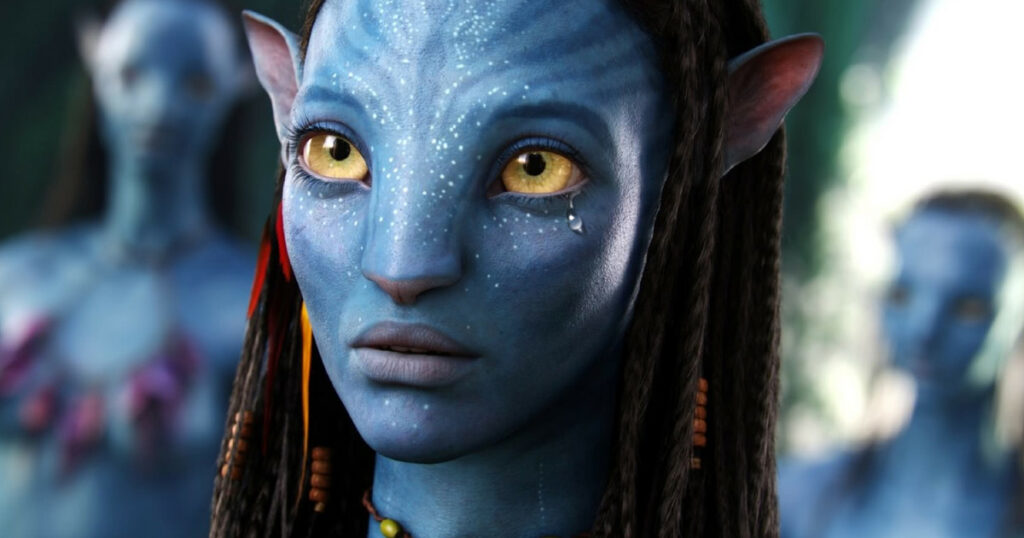 Guardians of the Galaxy star Zoe Saldaña also teased the film's emotional impact on her, although she has not seen the entire film yet. "It's powerful, it's compelling," Saldaña said. "I can get choked up just talking about it, because I was able to see just 20 minutes of the second installment, right before the year ended, last year, and I was speechless. I was moved to tears."
Avatar 2 will premiere on Dec. 16, 2022, and it will be followed by Avatar 3, which will release two years later on Dec. 20, 2024.
Thanks for your feedback!