Anne Heche was recently in the news of a car accident in the Mar Vista neighborhood of Los Angeles. After severe brain injury since the accident on August 5, the actress's soul left the world and the world is mourning for the departed soul. The 53-year-old actress was famous for the 1990s movies Donnie Brasco, Six Days, Seven Nights, and many others. The actress earned a Primetime Emmy Award nomination for Best Supporting Actress, amongst the long list of awards in her illustrious career. 
Read More, 'Thank God No One Was Hurt': Anne Heche's Ex-Boyfriend Thomas Jane Expects Her to Survive After the Fatal Car Crash in Los Angeles
The Acting Legend had featured in many projects and below are a few of them to respect her legacy. 
Six Days, Seven Nights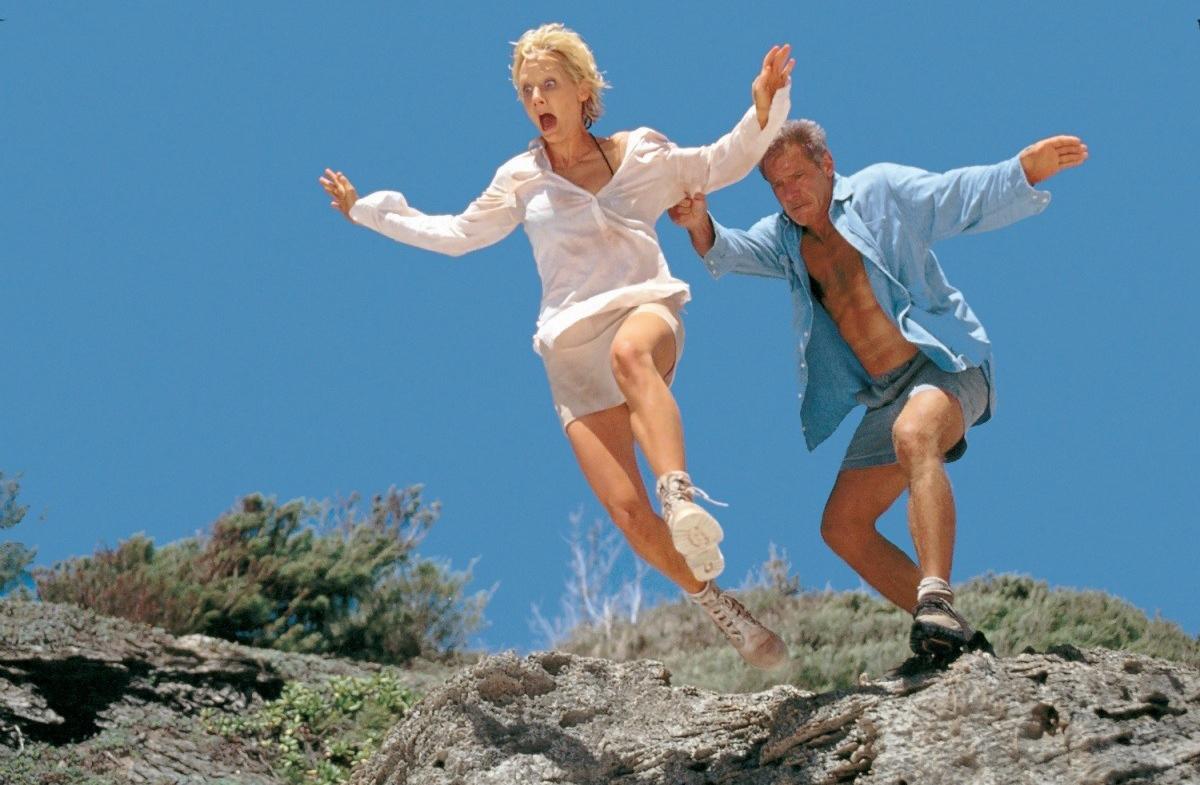 Robin Monroe and Quinn Harris in Six Days, Seven Nights
Released in 1998, the action-adventure comedy movie had Harrison Ford along with Anne Heche. The movie had a story of an odd couple stranded on a Pacific Island. The actress played the role of a journalist named Robin Monroe whereas Harrison Ford played the role of a moody captain, Quinn Harris and they both attempted to escape the island. 
Also read, What Other Co-Stars Reveal About Harrison Ford
Donnie Brasco
Featuring the likes of Johnny Depp, Al Pacino, Anne Heche, and Michael Madsen, Donnie Brasco was released in 1997 as a gangster movie. Directed by Mike Newell, the movie had Anne Heche as Maggie Pistone opposite Johnny Depp. 
Also read, 16 Popular Movies Where Actor Age Gaps Playing Couples Made Us All Uneasy
Psycho
Good Will Hunting director Gus Van Sant's Psycho movie released in 1998 was a remake of Alfred Hitchcock's Psycho released in 1960. The movie had Anne Heche who played the role of Marion Crane who was murdered in the shower and she gave a splendid performance. 
Read More, 10 Incredible Mind Tricks Your Favorite Movies Use to Fool You!
Walking and Talking
Anne Heche played the role of Laura and the independent dramedy follows the story of childhood best friends growing up and moving out of their comfort zones. The movie was directed by Nicole Holofcener and it was his first film. The director delivered a tender, funny, incredibly perceptive film that was complemented by Anne Heche's performance. 
Birth 
Released in 2004, Birth was a thriller genre movie starring Hollywood A-Listers like Nicole Kidman, Lauren Bacall, Danny Huston, Anne Heche, and Cameron Bright. The movie was directed by Jonathan Glazer and Anne Heche played the role of Clara who believed that her dead husband Sean is reincarnated as a ten-year-old boy played by Cameron Bright.