One of the most popular stars of the 1980s and 1990s, Harrison Ford reframed masculinity. Ford expanded into notable non-genre films like Witness, The Mosquito Coast, Presumed Innocent, and The Fugitive after entering the fabled halls of geekdom not once, but three times (as Han Solo, Indiana Jones, and replicant-hunter Rick Deckard). It's been a long and arduous journey spanning more than 40 years. Nevertheless, at the finish of the day, he's just a guy who has had to collaborate with a slew of other entertainers to make his career a reality. Here are stories of what other co-stars reveal about Harrison Ford.
He's one of my heroes: Anne Heche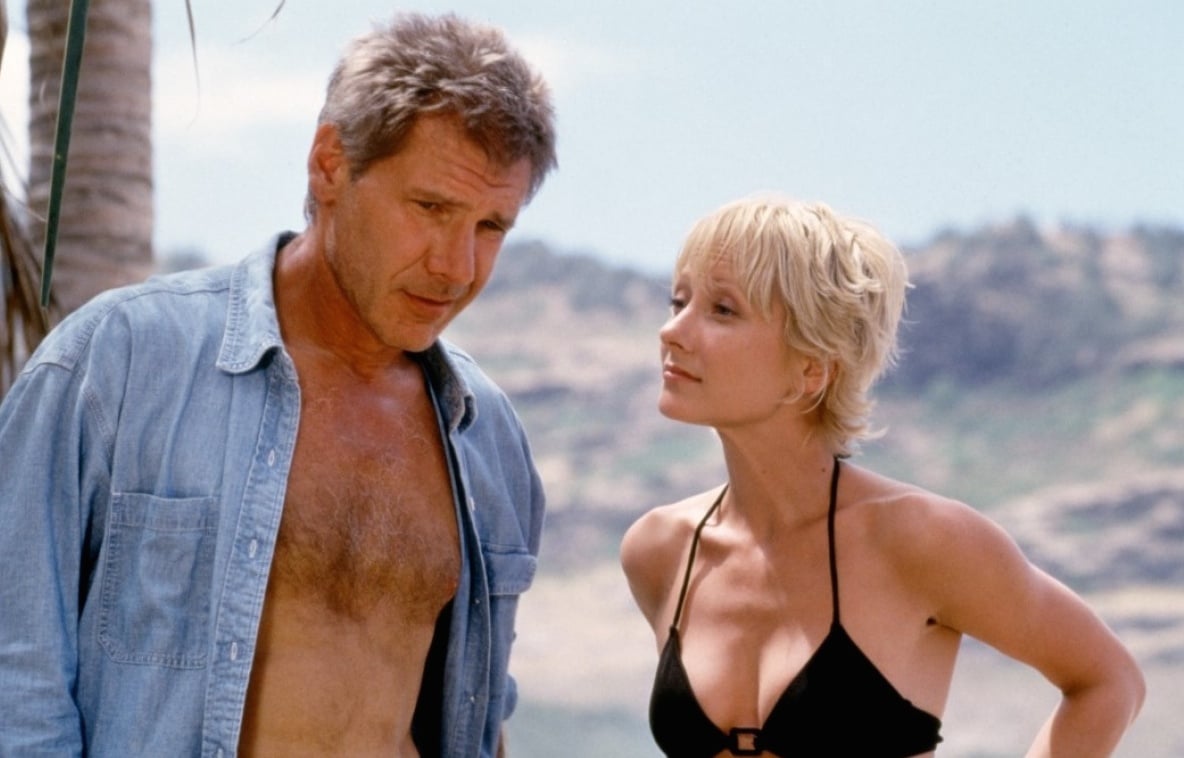 During the working of 'Six Days, Seven Nights', Anne Heche was scared about losing her role in Ford's picture because of the controversies she had been a part of because of her relations with Ellen DeGeneres. Later Ford claimed that she will still be the one working with him, making him a hero.
He's like the ultimate man: Bonnie Bedelia
Bedelia had nothing but praise for Ford as a co-star – not only for his professionalism but for his personal charisma as well. She says, "Who couldn't feel the chemistry with Harrison Ford? You'd have to be half kangaroo or something. He's like the ultimate man- as a human being, as just a male person. I'm completely in love with him."
He's the Man: Bradd Pitt
While there were rumors regarding the tension between Pitt and Ford, both of them came forward to debunk the rumors. When talking about Ford, Pitt said, "I respect Harrison a lot. He's the man. He's Indiana Jones, a movie hero of mine. Harrison seems to care for common sense. I look up to him because of his integrity."
A Very Logical Man: River Phoenix
"I didn't know what to expect in the beginning. (Ford) was very down to earth, a very logical man, a very smart man, really educated. Practical. He's sturdy. He seems like psychologically, he's a sturdy man. A real father figure. In control. Very centered", claimed Phoenix after working with Ford in two movies. He played Ford's son in 'The Mosquito Coast' and in 'Indiana Jones and the Last Crusade', Phoenix player young Indi himself.
Ford is my Childhood Obsession: Rachel McAdams
Rachel McAdams worked opposite For in 'Moring Glory' released in 2010. She at first was intimidated but her true feelings helped her a lot during her performance. "I didn't want to gush all over him. I used it in the film, though. I channeled it into that scene where Becky (McAdams) gushes over Mike Pomeroy (Ford). So my childhood obsession turned out to be very helpful."