Chris Pine arrived with presents like an early Santa Claus by teasing Dungeons and Dragons 2 while talking to GamesRadar+. Although Pine mentions that, at this stage, it is still a rumour, he says he feels pretty confident about it.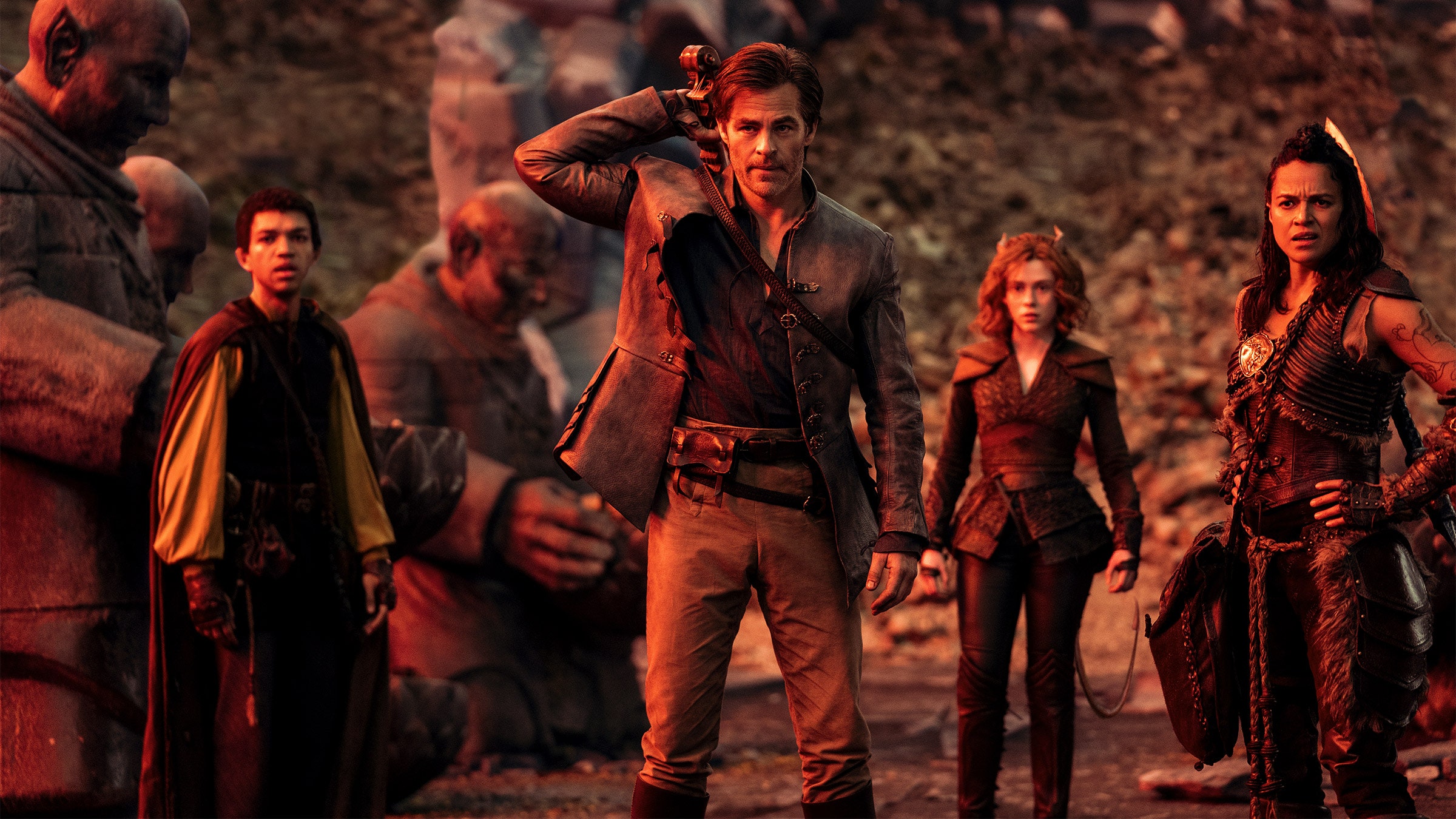 The game has been a popular fantasy tabletop RPG for ages, and with the movie coming out in 2023, it had a pretty good year. Not only did Dungeons and Dragons: Honor Among Thieves become a massive blockbuster hit with a $208 million box office collection worldwide, but the newest game, Baldur's Gate 3, swept the floors at the 2023 Golden Joystick Awards.
Also Read: "It can break you if you do it wrong": Despite Working in $6.6 Billion Franchise, Michelle Rodriguez Was Scared to Work in 'Dungeons & Dragons'
Will there be a Dungeons and Dragons 2 as Chris Pine says?
Chris Pine says he feels "pretty confident" that 'DUNGEONS & DRAGONS 2' is going to happen.

"I've heard some rumors about it. But I don't know anything yet."

(Source: https://t.co/GlObhQxZNy) pic.twitter.com/f7o4cOrpcz

— DiscussingFilm (@DiscussingFilm) November 20, 2023
There is a great possibility of that happening even without Chris Pine's interview with GamesRadar+. Firstly, the debut movie was an epic success, and therefore, it is only normal that the creators would want to recreate the magic numbers at the box office. Also, the world of Dungeons and Dragons is pretty vast; hence, there will be no shortage of source material.
Coming back to the interview, when asked about the possibility of a sequel to Honor Among Thieves, Chris Pine says:

"I've heard some rumors about it. But I don't know anything yet. But I feel pretty confident that it may happen."
When asked whether he would like to reprise his role as the villainous King Magnifico, he said without hesitation:

"Absolutely."
Also Read: "I'm not really down": Nicolas Cage Triggered Star Wars Fans, Preferred Chris Pine Over Pedro Pascal's Disney Show
In an interview with Polygon in April 2023, Goldstein made the comment that if D&D came back to the screen again, they would definitely try to keep the same characters:

"The audience knows them, and you can jump into the plot more quickly. And obviously, we have great affection for both the actors and these roles that they play. But we'd want to introduce some new figures along the way"
How was Chris Pine's Dungeons and Dragons: Honor Among Thieves received?
Dungeons and Dragons: Honor Among Thieves was received extremely well, both at the box office and on the critical front. The star-studded cast included seasoned actors besides Chris Pine, like Hugh Grant, Regé-Jean Page, Michelle Rodriguez, Sophia Lillis, etc. Christian Holub from Entertainment Weekley commented that the adaptation of Dungeons and Dragons to the big screen is supposed to be different than the adaptation of a Tolkien or George R. R. Martin novel, as:
"The goal is to capture an experience rather than a specific story—and Dungeons & Dragons: Honor Among Thieves delightfully nails the fun of role-playing as fantasy characters with your friends"
Also Read: New Dungeons & Dragons Show To Bring Back Characters From classic '80s Series
Rafael Motamayor commented that:

"[It] does a great job of capturing the different tones players might experience in their own campaigns, from horror to campy fun, and from epic high fantasy to a thrilling heist."
The audience can stream the movie on Amazon Prime Videos and Apple TV+. 
Thanks for your feedback!