With the PS5 Dual Sense controller revealed, we're one step closer to seeing Sony's new console.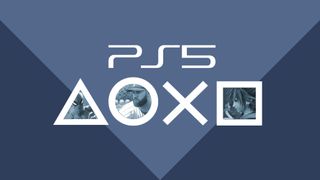 PS5 (or PlayStation 5) is the next-generation PlayStation, with a release date of late 2020, and although Sony has remained tight-lipped about its new console, we just got our first look at the PS5 DualSense controller
Sony's PS5 design could sport a space-age black-and-white color scheme given the fact that the newly revealed gamepad has a radically different look to it.
It's our biggest hint yet as to what the PlayStation 5 console will look like, and the controller may also hint at the final PS5 price.
The forthcoming Dual Sense keeps actual feature changes to a minimum: the controller will feature haptic feedback and adaptive L2 and R2 shoulder buttons.
There's also an on-board mic so you can chat with friends having to wear a headset (though you might still want to use one, Sony says), and the Lightbar moves from the top (where it was on the PS4 Dual Shock 4) to around the sides of the touchpad.
This lends itself to the fact that Sony intends to make the price reasonable, comparable to the PS4 launch price. That's OK with us.
Just as important as the DualSense Controller are the specs discussed at Sony's March reveal event.
Lead system architect Mark Cerny provided us with a deep dive into the PS5's system architecture, revealing the technical inner workings of the PS5.
In terms of features, we know the next console will have 4K ray-tracing, a solid-state drive and backward compatibility with a huge swath of the PS4's game catalogue. So far, the PS5 is living up to the hype.
Want all the juicy details? Here's everything we know about the PS5 so far – and what we hope will be revealed the closer we get to launch.
PS5: KEY FACTS
What is it? 

The Sony PS5 is the next-gen PlayStation console, replacing the PS4 Slim and PS4 Pro.

When will it release?

"Holiday 2020" in the US, says Sony, so between October and December 2020.

What can I play on it?

Only a few titles have been confirmed, but expect all of Sony's big franchises, as well as the potential for upgraded versions of in-development exclusives like Ghost of Tsushima.

Will PS5 have VR?

Oh yes. The next-gen console will be compatible with current PSVR hardware, and there are also rumors of PSVR 2.

What will the PS5 cost?

The PS4 and PS4 Pro were both $399 / £349 at launch, but we expect the PS5 will cost somewhat more. Leaks have suggested around the $499 mark.

Can I play PS4 games on the PS5?

The PS5 will definitely be backwards compatible with "almost all" PS4 games – earlier generations are still to be confirmed. It will launch with support for the majority of the top 100 PS4 games, according to Sony's Mark Cerny.

Will coronavirus delay the PS5 release? Sony has confirmed the PS5 release date is not currently delayed by a coronavirus.
PS5 RELEASE DATE
Sony has officially confirmed that the PS5 will release "in time for Holiday 2020" in the US, so likely sometime between October and December 2020.
A leak has suggested that the release date will be November 20, 2020, but that's yet to be confirmed – but it's in the right window, and it would leave time before Christmas to get those orders in.
This would put the PlayStation 5 in direct competition with Microsoft's Xbox Series X, which is releasing during the same period. Game on.
PS5 PRICE
Sony hasn't officially confirmed a PS5 price yet and, according to the company, that's because it hasn't actually decided how much the next-gen console will cost.
"First, we must absolutely control the labor cost, the personnel cost, it must be controlled, and the initial ramp-up, how much can we prepare initially, we will work on the production and the sales, and we will have to prepare the right volume as we launch this," Totoki continued.
"It's a balancing act it's very difficult to say anything concrete at this point of time," Totoki said. But we do know that Sony is aiming for "the best balance so that we will be profitable in life, during the life of this product."
PS5 SPECS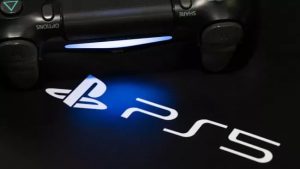 CPU: AMD Zen 2-based CPU with eight cores at 3.5GHz (variable frequency)
GPU: 10.28 TFLOPs, 36 CUs at 2.23GHz (variable frequency)
GPU architecture: Custom RDNA 2
Memory interface: 16GB GDDR6 / 256-bit
Memory bandwidth: 448GB/s
Internal storage: Custom 825GB SSD
IO throughput: 5.5GB/s (raw), typical 8-9GB/s (compressed)
Expandable storage: NVMe SSD slot
External storage: USB HDD support (PS4 games only)
Optical drive: 4K UHD Blu-ray drive
PS5 specs: why Sony faces an uphill battle
The importance of the SSD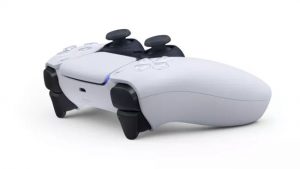 As has already been explored, the SSD is key to the PlayStation 5 experience.
Internal storage will be built in at 825GB for the custom SSD – that's less than you'll find in the Xbox Series X, but with just as clever an implementation of the technology.
SSDs don't just load faster, but allow for bigger open worlds, theoretically.
Developers don't need to make games with smaller worlds due to the limitations of mechanical hard drives, while SSDs will also allow system memory to be used more effectively.
In pure gameplay terms that means that games will suffer less from texture pop-in, while load times will be hugely reduced when using a game's fast-travel option.
Booting up from standby should generally be much faster, too.
PS4 games on the PS5 will work just fine if saved to a regular HDD, however, so you won't need to tap into that precious SSD space unnecessarily.
A custom processor and GPU – what that means for backwards compatibility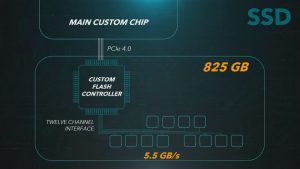 Sony will be using AMD's Zen 2 CPU processor tech, with eight cores and 16 threads.
The reveal stream, however, also revealed that the PS5 would be delivering 3.5GHz frequencies – so, the PlayStation 5 would be running 8x Zen 2 Cores at 3.5GHz (at variable frequencies) over the PS4's 8x Jaguar Cores at 1.6GHz.
That's a massive jump in performance.
Source:-TechRadar , Animated Times.