Amongst the coolest Hollywood daddies, the merc-with-a-mouth Deadpool actor joins the list by sporting a bracelet made by his daughters. Ryan Reynolds proudly wore the cute breaded bracelets and ditched high-end fashion accessories for an appearance on Jimmy Kimmel Live. While the A-listers have their own fashion statement, Ryan Reynold preferred to opt for something that is priceless. The actor revealed an unusual knot of handmade bracelets made by his three daughters: James, Inez, and Betty. 
Read More, "And So It Begins"- Ryan Reynolds Resumes His Superhero Training for Deadpool 3
The handmade bracelet that Ryan Reynolds wore spelled out, "Dad"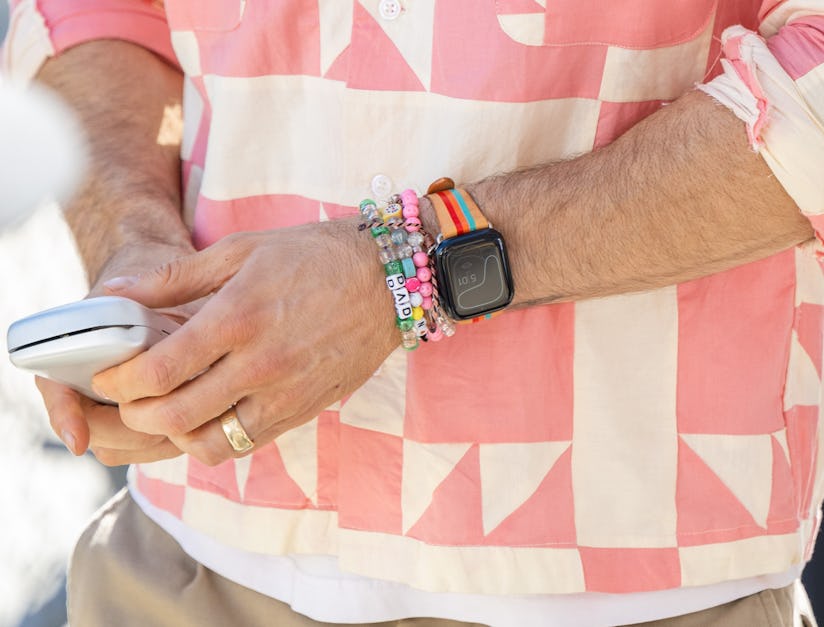 Ryan Reynolds had the bracelets along with his Apple Watch. The bracelets were presumably made of plastic beads and one of the bracelets spelled out the word, "Dad" on white cubical beads. The other bracelets were sparkly green and one with a rainbow assortment. The colorful accessory popped against his outfit as it complemented the covert casual dressing of the Deadpool actor with a candy pink colored shirt. 
Read More, Internet Buzzing as Ryan Reynolds' Emotional Goodbye for Internet Explorer Gets Hilarious Reply From Microsoft Edge
Ryan Reynolds on the Jimmy Kimmel Live show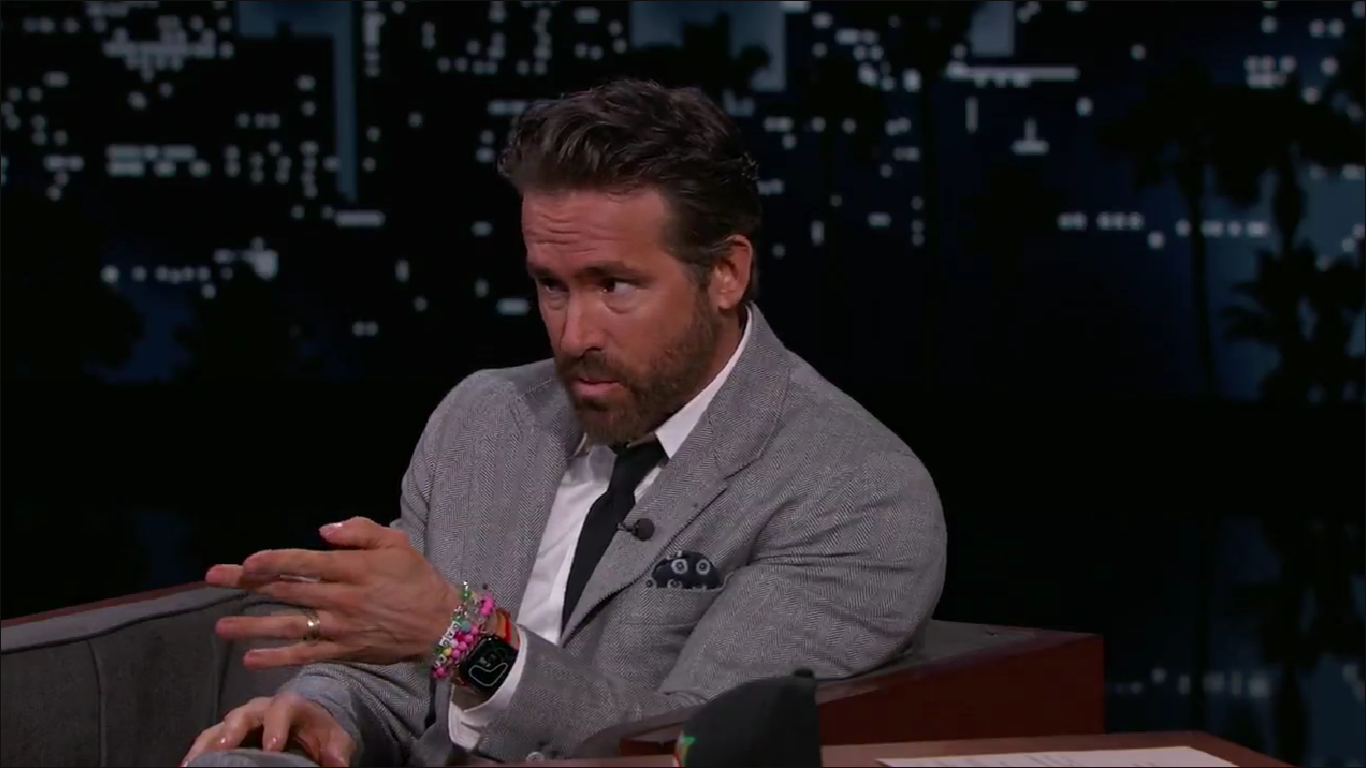 During the show, Ryan Reynolds was with the guest host Rob McElhenney and talked about the soccer team they own together. The colorful bracelets popped against his gray suit, white button-down, and black tie.
Ryan Reynolds and his three daughters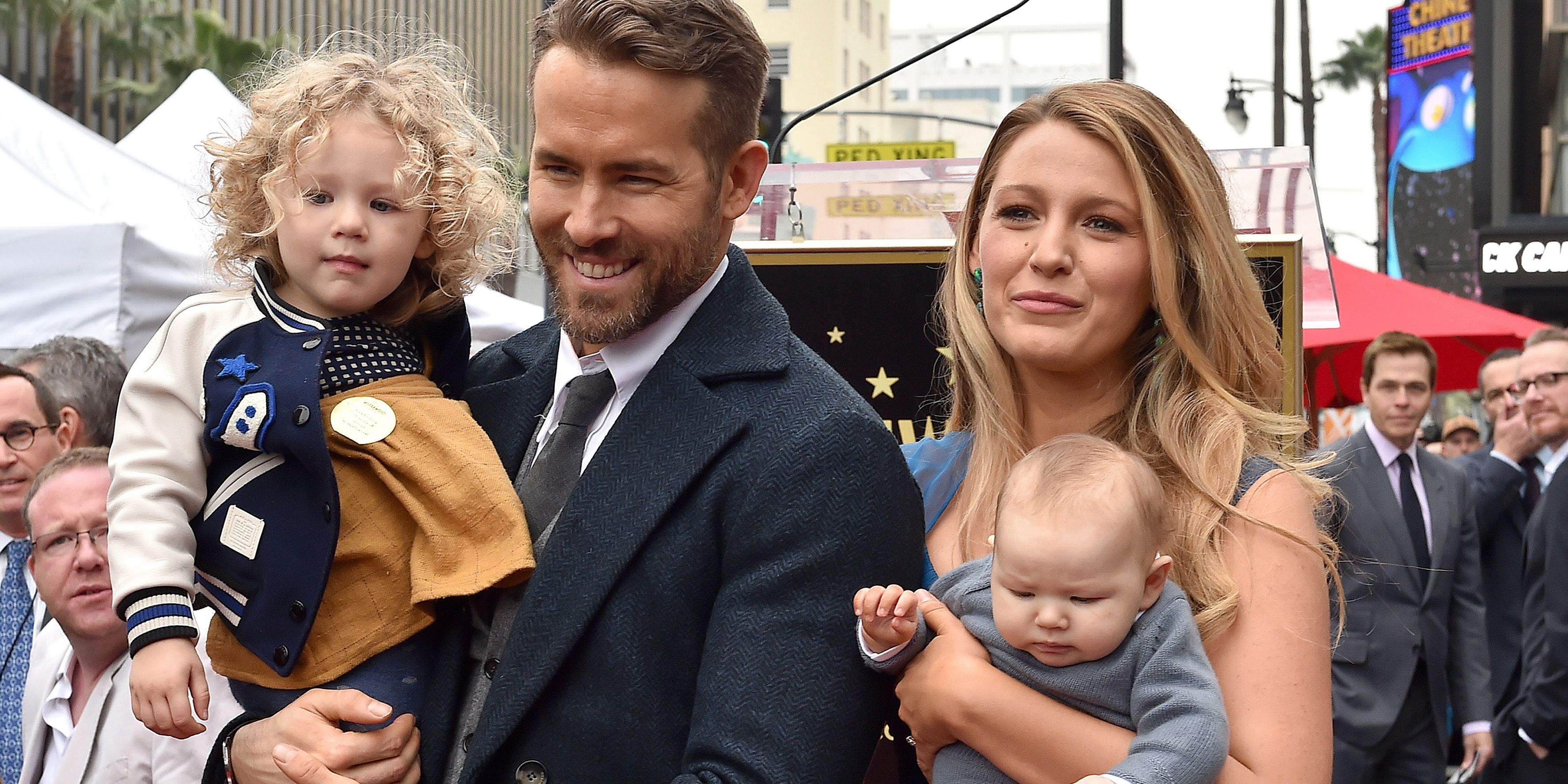 The Deadpool actor and Gossip Girl star share three lovely daughters together and are one of the power couples in Hollywood. Being full-time actors, both are very conscious of being very present as parents. While talking to Access, Ryan Reynolds said, "I think that's been the best part of it is that we really don't spend a lot of time apart. I get to spend a lot of time with my girls."
Read More, Ryan Reynolds' 25 Hilarious And Heart-Warming Moments
How does the Deadpool actor out-style everyone
What makes him an amazing dad is that Ryan Reynolds has sported the same bracelets on various other occasions as well. During the Cannes Lions event, he appeared as a compelling speaker sporting the same cute bracelets.  While most celebs are concerned about what they wear, this gesture shows how the actor loves their daughters' handmade bracelets. 
Read More, Funniest Ryan Reynolds Movies Before He Became Deadpool
Source: Pop Sugar
Thanks for your feedback!