Amber Heard, the captivating American actress, made her debut in the entertainment industry with minor roles in TV shows, but it wasn't until her outstanding performance in the movie Pineapple Express that she earned recognition. Lately, she faced an intense online backlash and a petition calling for her dismissal from the cast, Heard has returned for a brief appearance in the upcoming Aquaman sequel.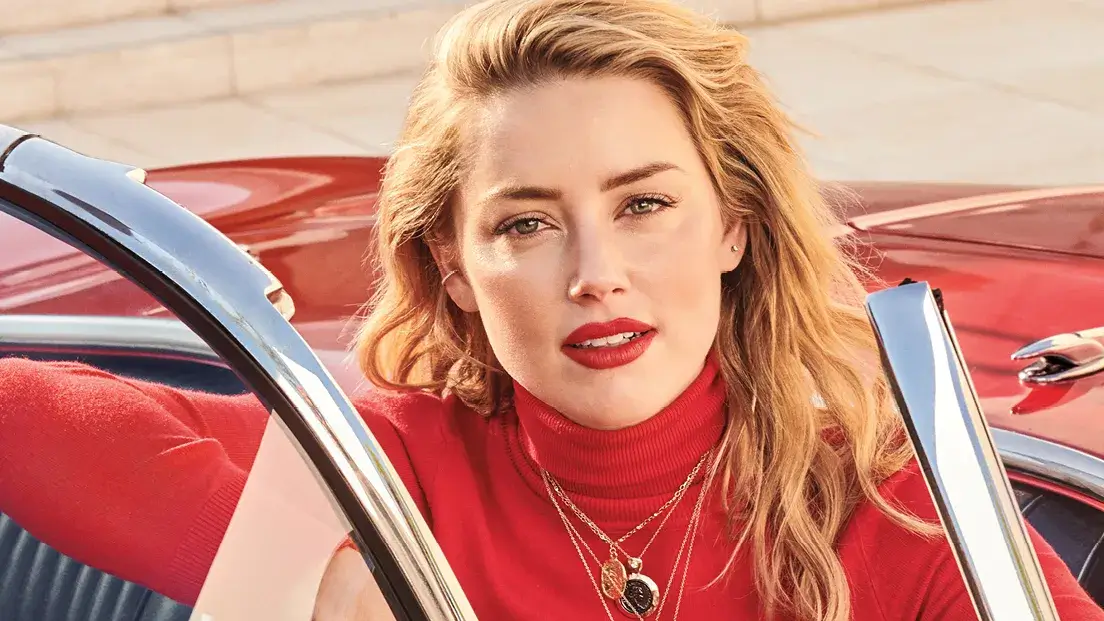 Read more: "Maybe TikTok should be banned after all": Amber Heard Fans Demand TikTok Ban after Influencer Replicates Heard's Bruise Makeup in 'Horribly Misogynistic' Video
However, over the last few years, the actress has been caught up in a legal battle with her ex-husband, Johnny Depp, with both parties accusing the other of domestic abuse. Nonetheless, the newly released trailer footage for Aquaman and The Lost Kingdom confirms that Heard will indeed be fighting for her role in the highly anticipated movie.
The Aquaman 2 Trailer Confirms Amber Heard's Role
At CinemaCon, an annual gathering of insiders from the movie theatre business, the eagerly awaited debut trailer for Aquaman and the Lost Kingdom was recently screened.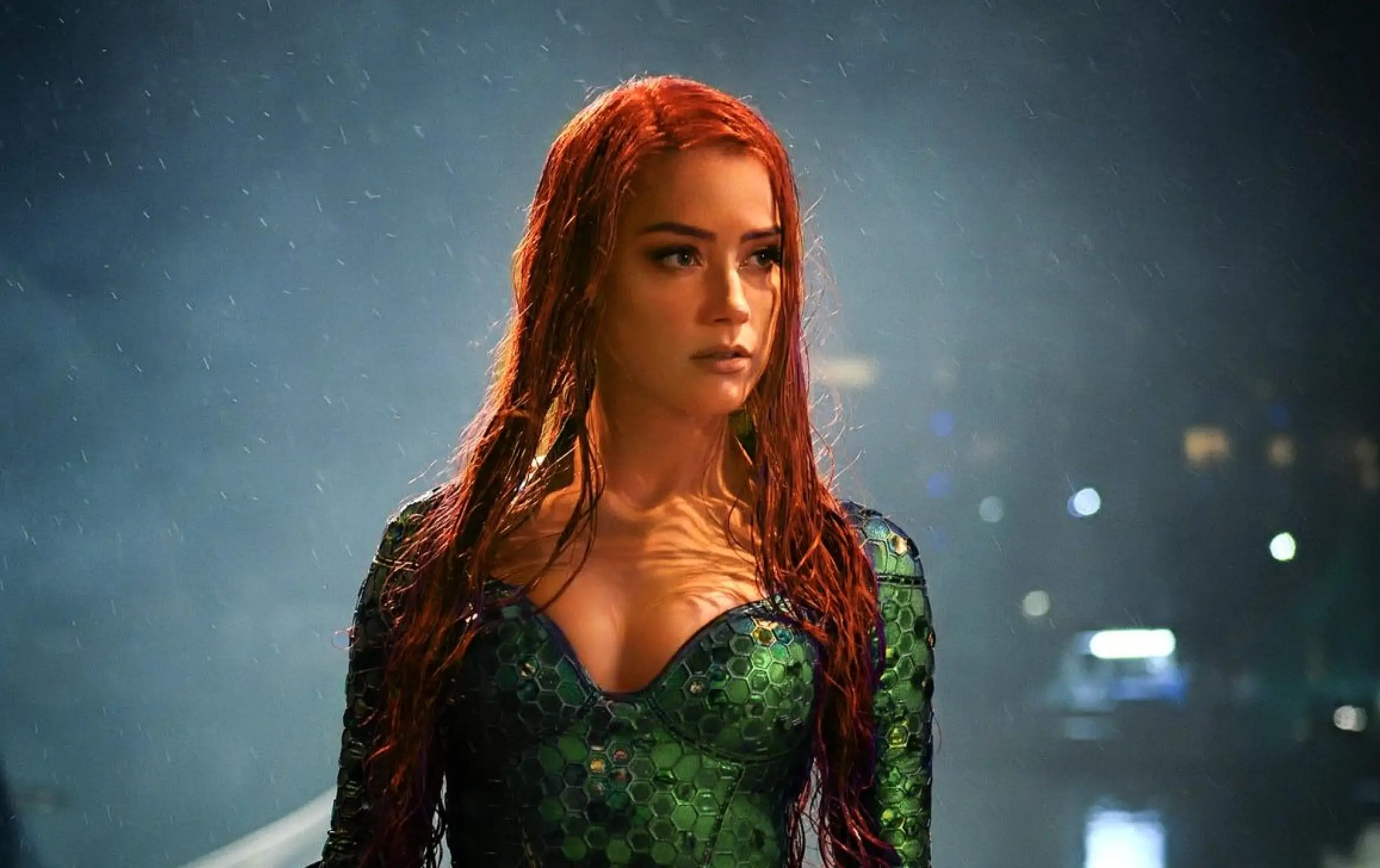 Read more: Amber Heard 'Couldn't Wait to Leave the US With Her Daughter' after Johnny Depp Trial, Now Wants to Reignite Career
The trailer showcased Randall Park's Dr. Stephen Shin and Yahya Abdul-Mateen II's Black Manta attacking the surface world with some tentacles destroying a ship and Manta wielding a powerful Black Trident. It even included a quick peek of Nicole Kidman returning as Atlanna.
Amber Heard, who played Mera, the love interest of Aquaman (Jason Momoa) in the hit 2018 original movie, is also featured in two brief shots during the trailer in which she's doing battle underwater. However, she has no dialogue in the trailer.
Heard's involvement in the film has been a point of contention for many fans, with some calling for her to be removed from the cast altogether. However, despite the opposition, the newly released trailer footage for the movie confirms that she will indeed be fighting for her role. 
Previously, Heard revealed that Warner Bros reduced her role as Mera in Aquaman and the Lost Kingdom. She said, "I fought hard to stay in the movie. They didn't want to include me in the film." She continued.
"I was given a script. And then given new versions of the script that had taken away scenes that had action in it, that depicted my character and another character, without giving spoilers away, two characters fighting with one another. They took a bunch out of my role. They just removed a bunch."
However, according to Walter Hamada, the size of her role in the upcoming film was determined in the early stages of the script's development due to a lack of chemistry between Heard and the 43 years old. He stated.
"The size of the role in the film that she has was determined in the early development of the script." 
Due to the legal disputes between the Zombieland star and her ex-husband, there has been much controversy. After a jury ruled that her 2018 Washington Post article was defamatory, Depp won his lawsuit against Heard, which cost her millions of dollars.
Johnny Depp's Multimillion-Dollar US Defamation Lawsuit Against Amber Heard
Johnny Depp has won a defamation lawsuit against his former wife in the US after the jury found her 2018 Washington Post article defamatory.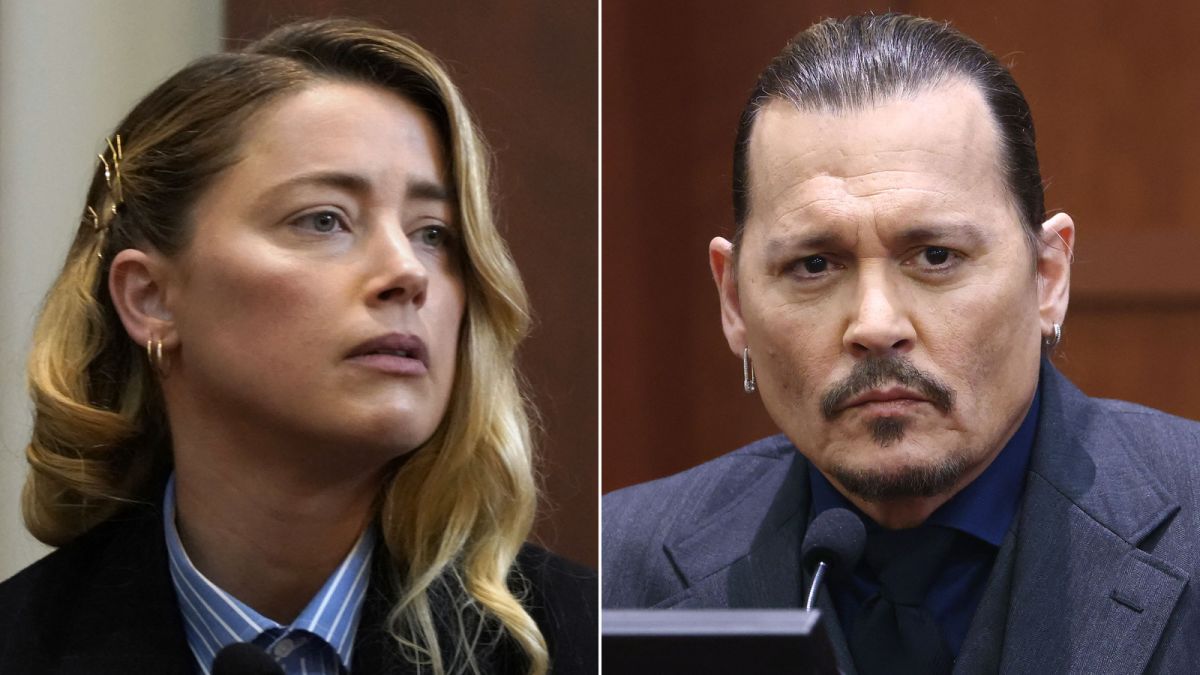 Read more: Who is Logan – Johnny Depp Claims Amber Heard Killed Childhood Best Friend And Is Now Trying To Cover It Up
The article, titled, "I spoke up against sexual violence — and faced our culture's wrath. That has to change," did not name Mr Depp but his lawyers argued that it implied he physically and sexually abused Heard during their relationship.
After six weeks of evidence and 13 hours of deliberation, jurors ruled in favor of the Secret Window performer and awarded him millions of dollars in compensatory damages. 
In a statement following the verdict, Depp said he was humbled and that speaking the truth was something he owed to his children and supporters. He stated,
"From the very beginning, the goal of bringing this case was to reveal the truth, regardless of the outcome. Speaking the truth was something that I owed to my children and to all those who have remained steadfast in their support of me."
Further, he continued, "I feel at peace knowing I have finally accomplished that."
"I am and have been, overwhelmed by the outpouring of love and the colossal support and kindness from around the world. I hope that my quest to have the truth be told will have helped others, men or women, who have found themselves in my situation, and that those supporting them never give up."
Heard was ordered to pay 10 million dollars in compensatory damages and 5 million dollars in punitive damages, although the latter was reduced to $350,000 to comply with a statutory cap.
She was also awarded 2 million dollars in damages in a counterclaim against Depp after his lawyer's "hoax" usage was found to be defamatory.
Aquaman and the Lost Kingdom is set to be released in US cinemas on 25 December.
Source: The Independent