Since the infamous defamation case began, Amber Heard has received a lot of negative comments on social media. Many people have called for the actress to be boycotted in Hollywood and have started several petitions to have her removed from Aquaman 2.
One of the most upsetting events in recent pop culture was the Amber Heard-Johnny Depp trial and its commodification online. In addition to igniting a brutally misogynistic debate against the 36-year-old actress, it also led to a variety of people online making fun of and mocking a serious problem like 'domestic abuse'.
For instance, one of these TikTok videos has gone viral where a user demonstrated how the actress faked the bruises she allegedly had received after being attacked by Johnny Depp.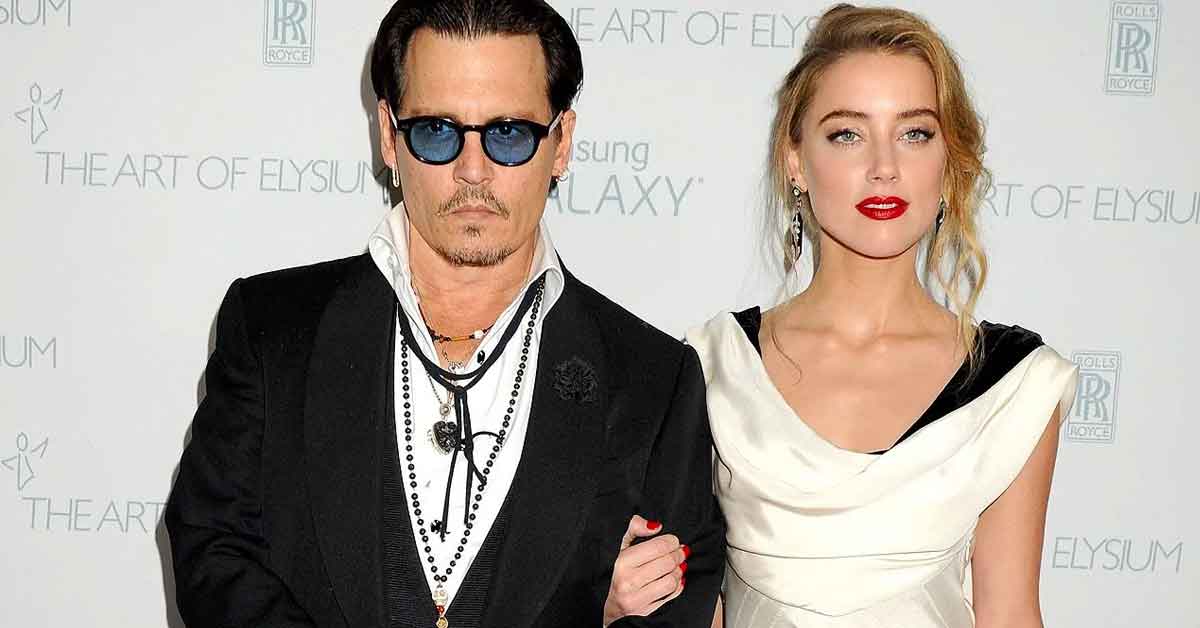 As the tide seems to be turning on Twitter right now, fans of the Aquaman actress have been recalling the upsetting instances when TikTokers profited from the trial.
Also Read: 'Humans are so f*cking weird': Dakota Johnson Furious At Fans For Dragging Her Into Johnny Depp Amber Heard Trial, Blasts Twitter's Cancel Culture
When Amber Heard vs Johnny Depp Has Become a Bizarre and Unsettling TikTok Trend
Amid the worldwide media attention given to the infamous defamation case involving Amber Heard and Johnny Depp, a bizarre and unsettling trend has emerged on social media platforms, particularly TikTok. Influencers on this video-sharing platform mocked Heard by dramatizing Depp and the actress' testimony or using actual courtroom video as evidence.
If anyone can recall, Amber Heard had said, "I used to like a bruise kit, not a bruise kit, it's like a theatre makeup kit," when testifying. "A color correction kit, but I called it my bruise kit."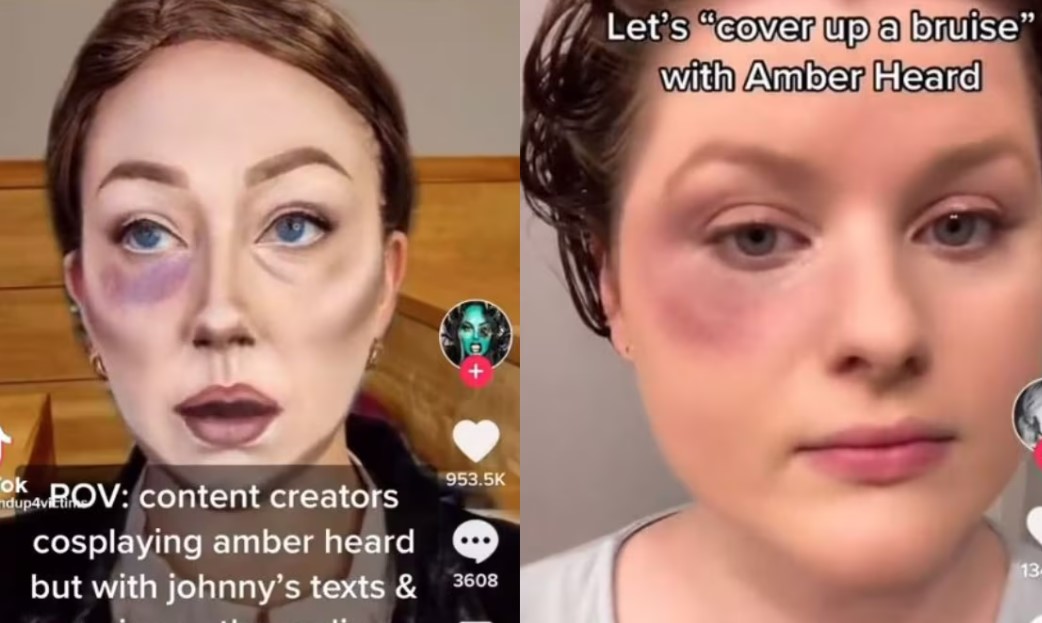 TikTokers have used this as a topic for mockery and did everything from acting out abuse scenarios to using makeup to mimic Heard's bruises. A Twitter user who shared a disturbing video compilation said, "Maybe TikTok should be banned after all."
maybe tiktok should be banned after all pic.twitter.com/0MZ7npVelY

— amber heard archive  ✡︎ (@heardsstan) April 13, 2023
Most people who have been following the case are aware that Amber Heard had allegedly used a color-correcting kit to cover up her bruises after her fight with her ex-husband. Even more, according to her attorneys, she had kept the kit with her throughout their relationship. However, the claims were later refuted by Milani Cosmetics, who stated that their product hadn't even been released yet in 2017.
Also Read: 'Humans are so f*cking weird': Dakota Johnson Furious At Fans For Dragging Her Into Johnny Depp Amber Heard Trial, Blasts Twitter's Cancel Culture
Amber Heard Fans Demand TikTok Ban
Amber Heard's supporters claim that because the trial was broadcast on Court TV and live-streamed, it was much simpler for people to turn clips into popular memes. They have regularly done this to praise Johnny Depp and make fun of his ex-wife. 
Given the hatred she has faced since making the allegations in 2016, the Never Back Down actress's supporters claim they are not surprised by the response. But they are shocked at the level of mockery directed at a victim of abuse. Following an influencer's recreation of the actress' bruised makeup in an appallingly misogynistic video, her fans demanded a TikTok ban.
White TikTok is messssssssy lml. I've never seen any of this on mine.

— BITCH (@sluttygenny) April 16, 2023
I never want to remember this time again in my life. Need it erased from my memory and the internet

— Kat, Thee Meme Collector (@katrina9275) April 16, 2023
this is so disgusting i cant believe ppl only hyped this up

— maribel (@sapphiccries) April 13, 2023
Even if I don't trust Amber, mocking abuse is not funny or okay. These people need their heads checked

— Karina (@Equal91020138) April 16, 2023
Since the Depp and Heard case began, Heard has come under attack from internet users. A petition to have Heard removed from DC's upcoming film Aquaman 2 was also started by some Depp ardent fans.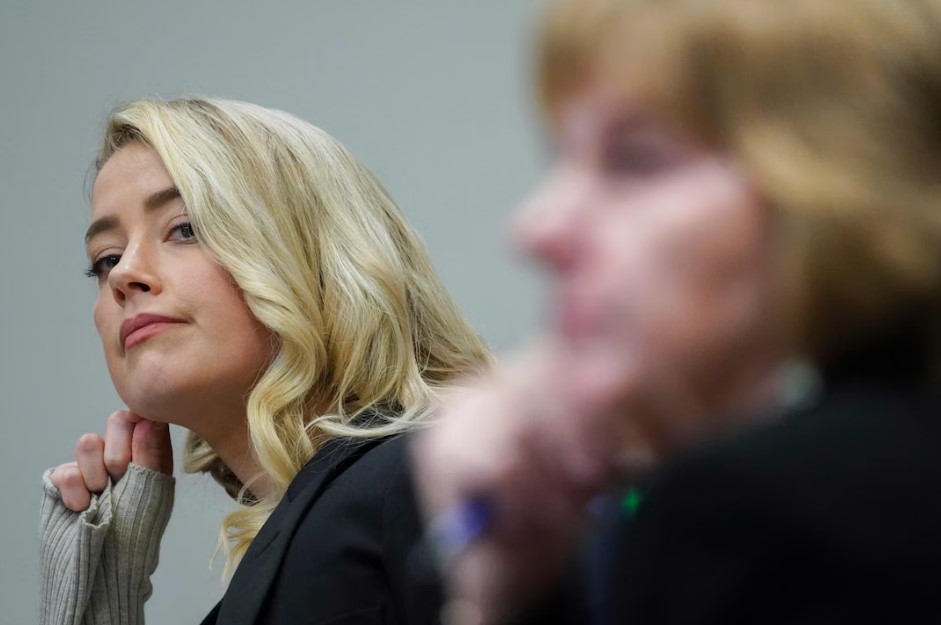 Also to note that numerous such videos using Heard's testimony have reportedly been taken down by TikTok from their platform.
The TikTok Community Guidelines specifically state that 'Content that disparages victims of violent tragedies' is prohibited. However, the platform still hosts a number of these videos. 
Read more: 'Sounds Like It Was Written By An Incel': Amber Heard Fans Furious After Johnny Depp Brutally Disses Her In New Jeff Beck Album
Source- Twitter