The first reactions to Doctor Strange in the Multiverse of Madness are already out, ahead of the movie's worldwide premiere.
After the much-anticipated Hollywood premiere of the latest MCU film, critics have taken to Twitter to share their first thoughts on the latest Marvel adventure starring Benedict Cumberbatch in the titular role. Many describe Doctor Strange 2 as visually spectacular, appreciating director Sam Raimi's eye for scenes that strike a balance between bizarre and beautiful. Others praise the movie's storyline which pushes the Marvel Cinematic Universe in an all-new direction despite a few messy connections to the past productions. While there is barely any mention of the heavily teased cameos in the movie, some critics have stated that many die-hard Marvel fans will certainly have a lot to look forward to.
Here are the first reactions to Doctor Strange:
#DoctorStrange is filled with hugely entertaining sequences, character-driven heft & kaleidoscopic, trippy visuals. Xochitl Gomez is a scene stealer. Elizabeth Olsen owns. Benedict Cumberbatch, superb. Doubles as a good entry point for Beginners Horror. Has Raimi signature. pic.twitter.com/0S6tF9dP9h

— Courtney Howard (@Lulamaybelle) May 3, 2022
They actually let Sam Raimi cook with #MultiverseOfMadness

It takes a while for Raimi to truly let loose but when he does, you're reminded why he's still the master of the comic book genre. It's campy, colorful, & full of personality! But it gets messy with its MCU ties (1/2) pic.twitter.com/rZ2eJaXaVi

— Andrew J. Salazar (@AndrewJ626) May 3, 2022
#Doctorstrange in the #MultiverseOfMadness is a FULL-ON SPECTACLE. Sam Raimi weaves an exhilarating story creating a visual experience like no other. Benedict elevates Strange to another level & Elizabeth Olsen delivers a powerful performance thats truly horrifying #ScarletWitch pic.twitter.com/Zc4lrlbeeY

— Anthony – The Movie Podcast (@AJJetset) May 3, 2022
Welp! Marvel fans finally got their horror movie. #DoctorStrangeInTheMultiverseOfMadness is a dark & wildly imaginative creation from the twisted and brilliant mind of Sam Raimi. Dug the hell out of it. Study up on your comic book knowledge…Superhero fans will lose their faces! pic.twitter.com/TkwwInCz4W

— Clayton Davis – Stand with 🇺🇦 (@ByClaytonDavis) May 3, 2022
Marvel Studios has shut down its comments sections on social media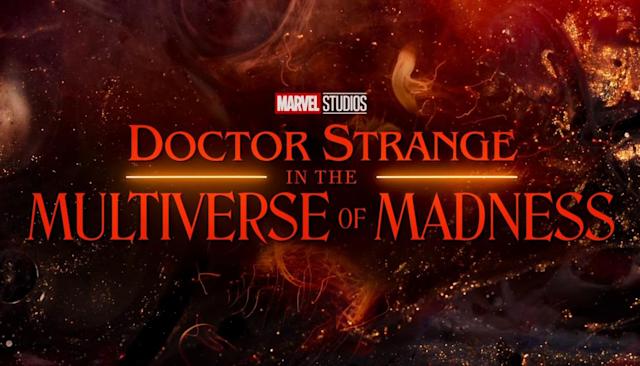 While various reactions by critics have started to permeate the internet, Disney and Marvel Studios are taking some really drastic measures to ensure that no leaks hit the internet as the many surprises in the movie remain a secret. Marvel has also shut down its comments sections on both its Twitter and Instagram pages to reduce the spread of spoilers before the film's global release. Currently, it's unknown when the comments sections will get reactivated as Marvel Studios has just teased, "See you on the other side of the Multiverse."
Doctor Strange 2 is will introduce some new characters into the MCU fold. Based on one film's initial trailers, X-Men veteran Patrick Stewart will also feature in the movie as a version of Professor X, a role that he has played in the X-Men franchise by Fox before the Disney-Fox merger. Many fans have also pointed out that the floating yellow chair seen in the trailer is a closer connection to his appearance in the animated X-Men series which went on from 1992 to 1997.
Doctor Strange in the Multiverse of Madness is the weirdest, grossest Marvel movie yet. It's wildly disjointed, partially on purpose, so it doesn't always work but the horror, and especially Wanda, work incredibly well. Plus wow. What huge surprises. pic.twitter.com/HwZUZ4Nygw

— Germain Lussier (@GermainLussier) May 3, 2022
Ultimately wasn't a big fan of #DoctorStrange in the #MultiverseOfMadness, but one thing's for sure: it's a stylistic buffet. Started off rather tame, but it got crazier as it went on. It had some laughs, fun visuals, and an entertaining score. pic.twitter.com/wcJZJfEwvN

— TIFF22 poser™️ josie marie (@TheJosieMarie) May 3, 2022
By far the creepiest, gnarliest, zaniest, most haunting & terrifying Marvel movie, #MultiverseOfMadness definitely brings the Sam Raimi horror vibes, and I loved that about it. Danny Elfman's music is a perfect fit for the film's odd, mysterious tone & Elizabeth Olsen is MVP, imo pic.twitter.com/R5Ybhnd4rl

— Erik Davis (@ErikDavis) May 3, 2022
#DoctorStrange is totally madcap and insane. It's 100% a Sam Raimi movie (which is very much appreciated), easily the scariest MCU entry thus far. Go in knowing as little as possible. Your journey to the multiverse will be much more enjoyable. 🌀 pic.twitter.com/YgbMhi1k3e

— Drew Taylor (@DrewTailored) May 3, 2022
Doctor Strange 2 will see Benedict Cumberbatch embark upon his most challenging journey till now. After his manipulation of the multiverse in No Way Home, Stephen Strange must face the result of his actions as he stares down various evil versions of himself. Scarlet Witch, played by Elizabeth Olsen, will also play a vital role in the movie, with many fans suspecting her to be the main villain of the film as hinted by the post-credits scene of WandaVision.
Doctor Strange in the Multiverse of Madness will hit the theaters on May 6.
Thanks for your feedback!