Sam Raimi directed Doctor Strange in the Multiverse of Madness a critically acclaimed movie, starring Benedict Cumberbatch as Doctor Strange. The sequel to 2016's Doctor Strange provided many concepts with the multiverse being explored on a good scale. While the movie was set around three main characters America Chavez, Doctor Strange and Scarlet Witch, the group that was mostly mentioned even before the release was The Illuminati. Marvel Studios used its newfound First Family with  John Krasinski portraying Reed Richards as one of the Illuminati members in the sequel even mentioning his wife and children, however, an interesting easter egg was found in the audio commentary of this movie.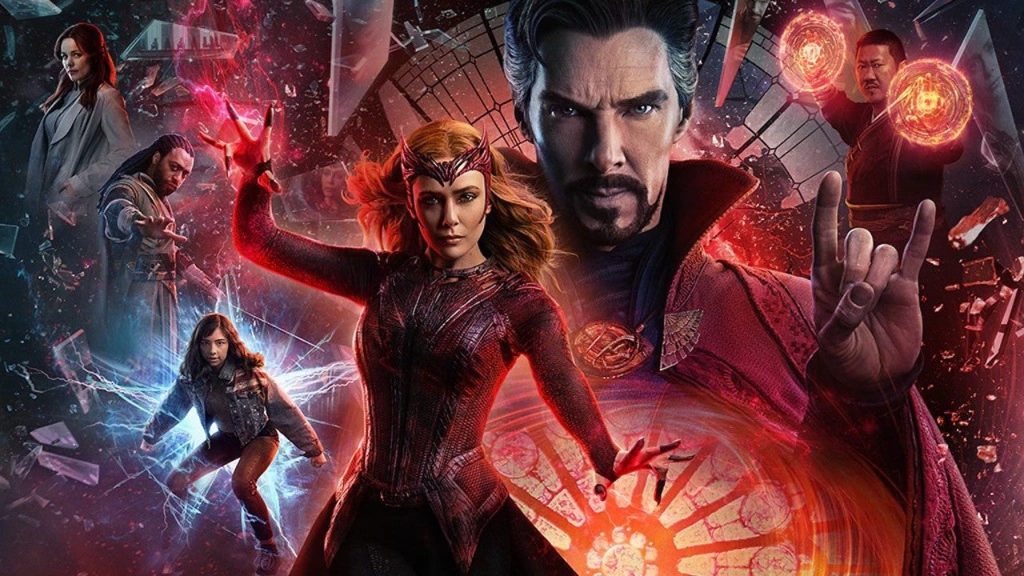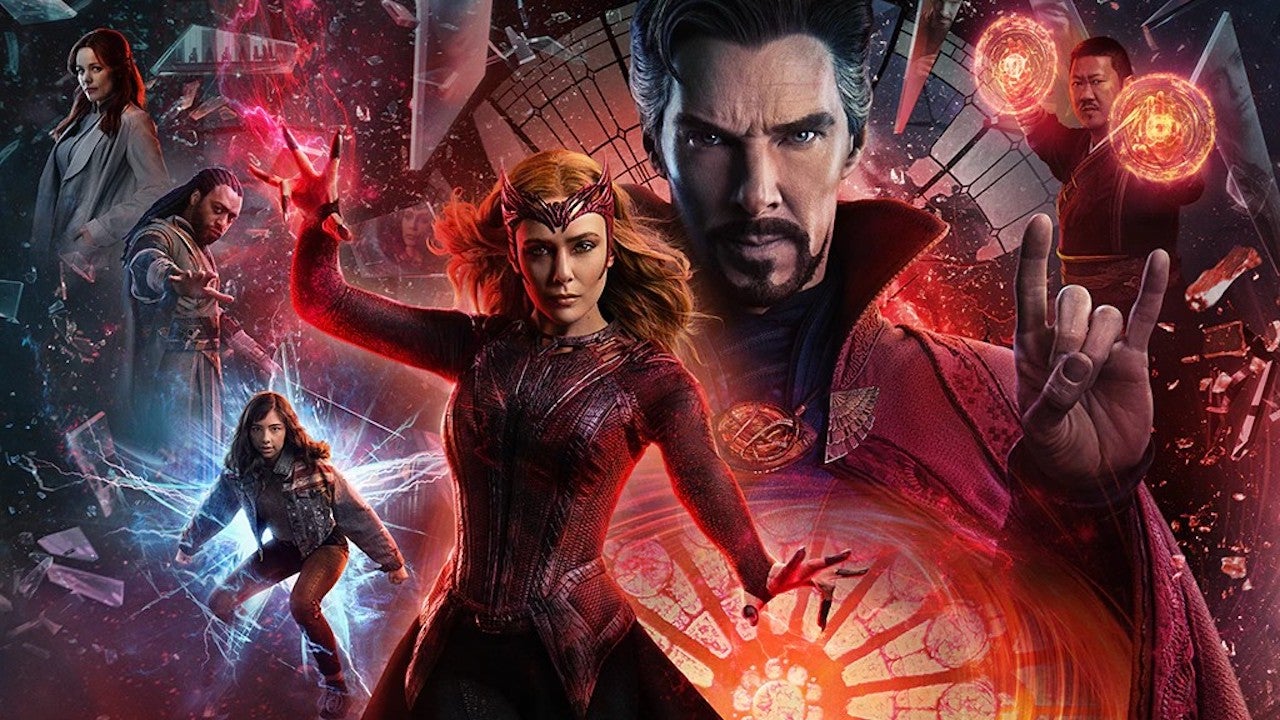 Also Read: Every Major Character That Was Cut From Doctor Strange 2 Theatrical Cut
The sequel is available on digital marketplaces that come with an audio commentary for the film, which shared a name that probably might return to the big screen- Doctor Doom. Victor Von Doom is one of the greatest comic book villains of all time. Many rumors are circulating about Dr. Doom's appearance in the upcoming Black Panther: Wakanda Forever. Although it remains a question whether these claims are right or not, an Easter egg in Multiverse of Madness has revealed a fun Doctor Doom connection to John Krasinski's Reed Richards.
Doctor Doom Reference in Doctor Strange in the Multiverse of Madness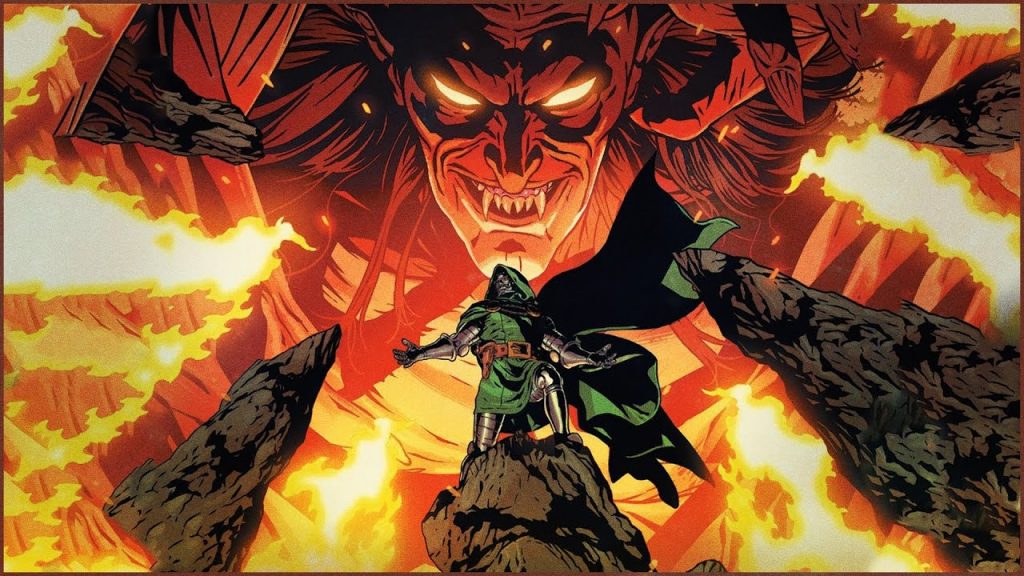 Also Read: Benedict Cumberbatch Teases Exciting MCU Future After Doctor Strange 2
In the film's audio commentary, Producer Richie Palmer shared an interesting detail that is connected to John Krasinski's entrance as Reed Richards/Mister Fantastic in the Illuminati sequence. He shares that the portal used by Reed Richards of Earth-838 is actually 'Doctor Doom's Time Platform.'
"It's exciting that costume designed by Ryan Meinerding, is a really special treat. The detail of the teleportation device he uses to get into the scene is something we took from the comics, that's Doctor Doom's Time Platform."
The Time Platform referred to here by Richie Palmer first appeared in Fantastic Four #5 back in 1962 which was invented by Victor Von Doom/Doctor Doom. That device allows the user to travel through time which was initially used by classic villain Doctor Doom on The Fantastic Four to send them back in time to steal the Stones of Merlin from the early 18th century. This was the first time that the device has appeared in live-action though it's still not confirmed if the device actually allows Earth-838's Mister Fantastic to time-travel or simply acts as a teleportation device.
The Fan Reactions Say It All – Is It A Sign Doctor Doom Is Coming?
Fans are nevertheless super happy with Doctor Strange in the Multiverse of Madness producer confirming the Doctor Doom reference Some are even going so far as to say this is a sign that Doctor Doom may finally make it to the MCU.
https://twitter.com/hollywoodhandle/status/1540378003947102208
#DoctorStrange2's producer reveals #ReedRichards used a #DoctorDoom invention in the film! https://t.co/aNm7UfmZ4r

— Heroic Hollywood (@heroichollywood) June 24, 2022
https://twitter.com/TheresaZorinsky/status/1540382679979409408
What about teleportation device in Loki?

— Josh Garcia (@08joshjgarcia) June 24, 2022
The Movie's Writer Shares That Reed Richards's Appearance in MCU is a 'real honor'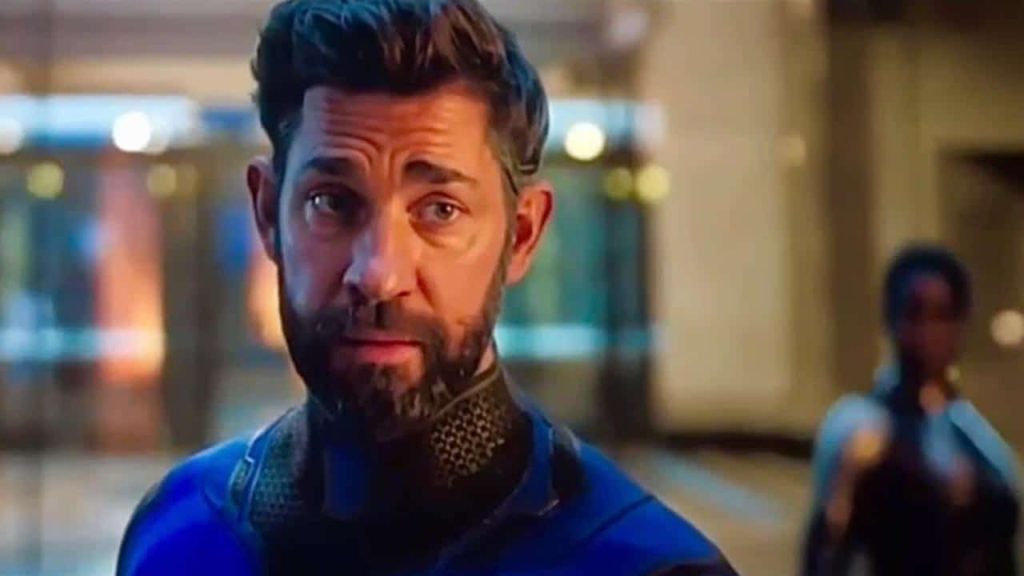 Also Read: MCU's Fantastic Four Gets New Exciting Filming Update After Doctor Strange 2 Hits Disney+
In the movie's audio commentary, director Sam Raimi shared how John Krasinski was cast for this role, "It's so funny that Kevin [Feige] cast John [Krasinski] because the fans had a dream of who the perfect Reed Richards would be. And because this is an alternate universe, I think Kevin said, 'Let's make that dream come true.' I've always really enjoyed all of his performances.'"
While the film's writer Michael Waldron shared how writing the Reed Richards's first MCU appearance "was a real honor" for him. "Reed Richards is my favorite Marvel Comics character, so it was a real honor to get to write his first entry in the MCU. John's such an amazing performer and such a great partner in bringing this role to life for the first time."
Doctor Strange in the Multiverse of Madness is now streaming on Disney+.
Thanks for your feedback!