The second trailer of Doctor Strange in the Multiverse of Madness has unleashed a wave of excitement among fans as they wait with bated breath for Marvel's next mega-crossover event. Like the title suggests, Doctor Strange 2 will push Stephen Strange to his extreme as he deals with the aftermath of Spider-Man: No Way Home. When a simple memory wiping spell goes awry, the multiverse cracks open that led to the arrival of Tobey Maguire and Andrew Garfield's iteration of Spider-Men. While it seemed that Stephen Strange managed to keep the spell under control, in the end, it was revealed that the damage had been done. As a result, Doctor Strange 2 will deal with the catastrophe of the multiverse being finally open, as more horrors await for Stephen Strange and his allies. Nevertheless, even in the darkest of times, the true light has a thousand arrows in its defense. Enter, Rintrah!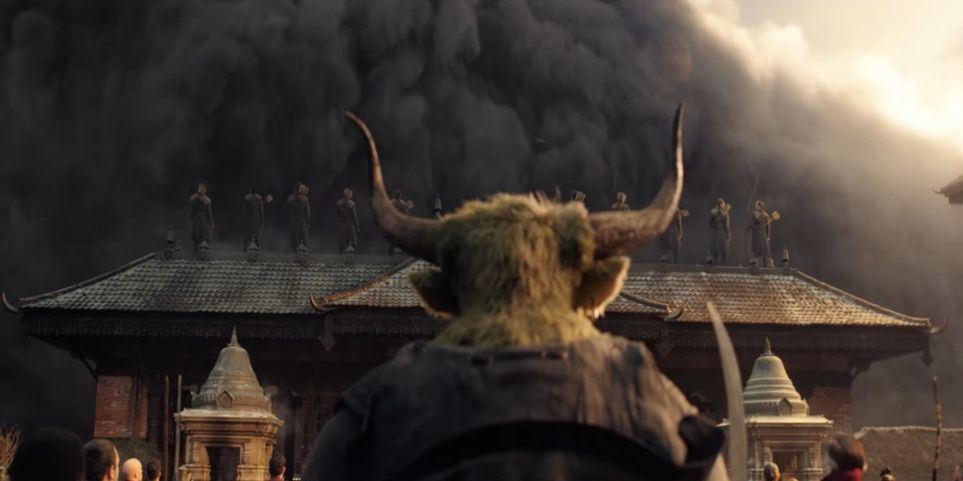 Related: Doctor Strange 2 Super Bowl Trailer Breakdown: A Gourmet Of Multiverse Madness
In the second trailer, the events portrayed don't seem to be very kind to Stephen Strange. As he deals with the horrors unleashed by the multiverse, various iterations of himself also appear throughout the trailer, including Evil Strange/Strange Supreme. Though the trailer is jam-packed with iconic scenes throughout, one major scene was the apparent destruction of Kamar-Taj. During the scene, a dark, sinister cloud approached Kamar-Taj and leaves a trail of destruction in its path. However, during that scene, a strange Minotaur-like creature can be seen on the training grounds.
Who is Rintrah?
In the comics, Rintrah is an apprentice of Doctor Strange himself. But interestingly, the character is actually from an extradimensional planet called R'Vaal. The inhabitants of the planet resemble the Minotaur with green skin. However, Rintrah was a special R'Vaalian for his natural ability towards magic and mystic arts.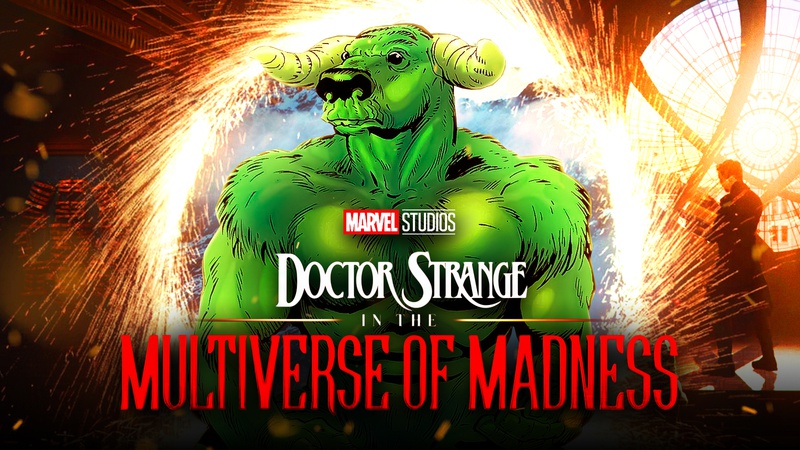 Apart from his potential for the mystic arts, Rintrah also possesses immense physical strength. In the comics, he was able to stand his own against a possessed Hulk, preventing the green beast from creating a rampage. As Rintrah is still learning the vast field of mystic arts, he still has a long way to go. But nevertheless, his ability to use Weaver Magic, a rare form of magic even unbeknownst to Doctor Strange, is no mean feat. Since his training with the Sorcerer Supreme, Rintrah can wield basic offensive and defensive spells. The extradimensional character can also shapeshift with ease, which comes in very handy during his time on Earth.
What does it mean for the MCU?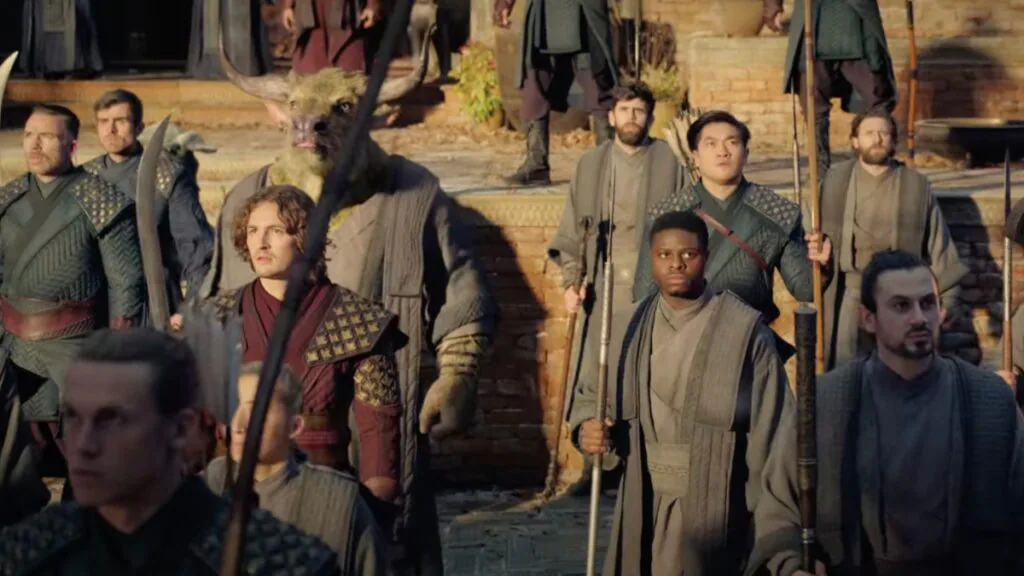 Related: Doctor Strange 2 Hints The Arrival of the Illuminati With Return of Patrick Stewart
While Rintrah might just be another side character in the movie, his inclusion might shed some light on the history of the multiverse. As an extradimensional character in the comics, it is yet to be seen how Rintrah managed to arrive on Earth. However, since it was earlier revealed that the Ancient One was siphoning energy from a different dimension, she might have been responsible for bringing Rintrah to Earth. Nevertheless, as Doctor Strange faces a threat like never before, it's all hands on deck and we won't mind any extra help.
Doctor Strange in the Multiverse of Madness is slated to release on May 6, 2022.