Rappers Kanye West and Drake are undoubtedly the best hip-hop artists this generation has witnessed. Both of them have produced songs that have dominated the industry. While Kanye West, also known as Ye, has been around longer than Drake, the Canadian rapper has still managed to become as influential as Kanye West.
But what happens when the two greatest rappers of this era get into a feud? Their feud began in 2018 after Drake released his album, Scorpion. Over the years, the two have dissed each other publicly but they reconciled in 2021. However, their feud is reignited as Drake previously sampled Kim Kardashian's voice for one of his unreleased songs.
Drake sampled Kim Kardashian's voice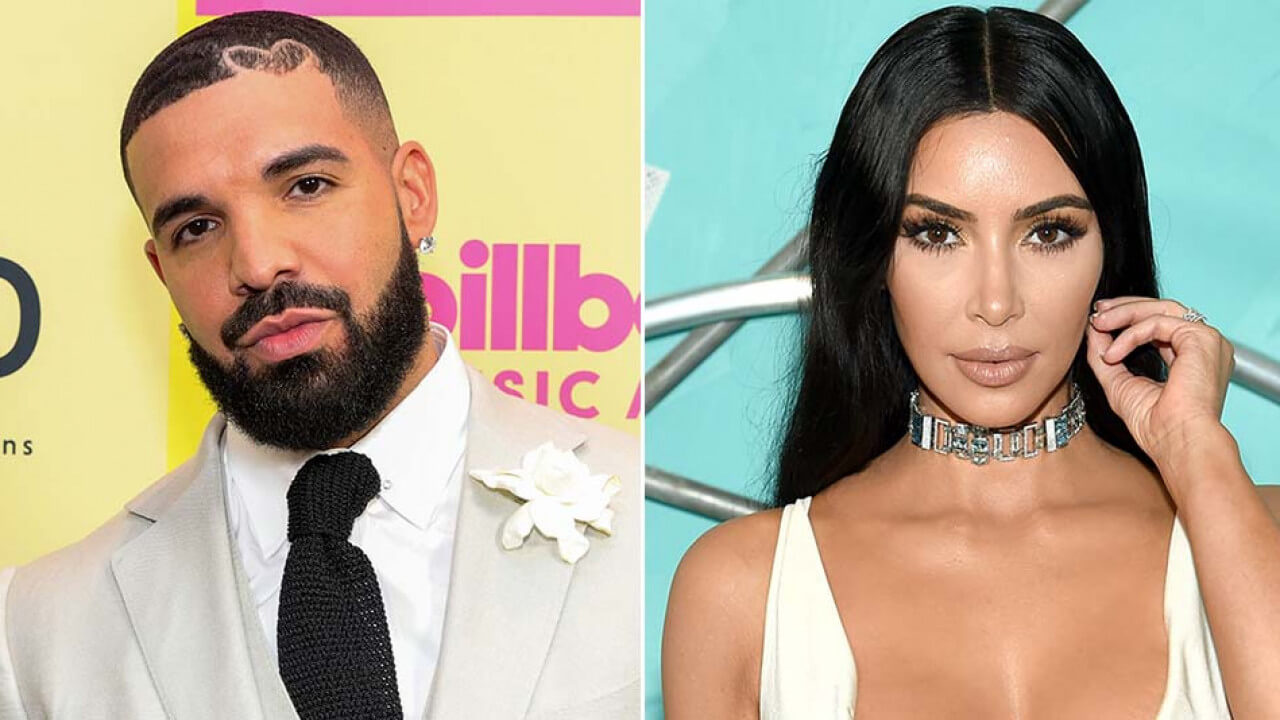 Canadian rapper Drake previously showcased one of his unreleased songs on The Fry Yiy Show on SiriusXM Radio on Friday, 31st March. The song features Kim Kardashian's voice and fans are now wondering if it is a subtle attack on American rapper Kanye West. The song featured the socialite's voice saying,
"I didn't come this far just to come this far and not be happy. Remember that."
As per XXL, Drake sampled this from an episode of Keeping up with the Kardashians that aired in 2021. This specific conversation took place between Kim Kardashian and Kris Jenner and the socialite was talking about her decision to divorce Kanye. So, it seems obvious that Drake is trying to diss Kanye West.
This is not the first time Drake has used a Kardashian-Jenner for his song. In 2020, during a live set, Drake played one of his controversial unreleased songs in which he calls Kylie Jenner a "side piece." The rapper said,
"Yeah, I'm a hater to society / Real sh*t, Kylie Jenner that's a side piece / Yeah, I got 20 motherf**kin' Kylies."
The rapper later apologized for it claiming that the song is from 2017 and he doesn't want his friends, specifically Travis Scott, to feel "disrespected."
Also read: "Maybe I could've done without…disrupting somebody's life": Drake Regrets Mentioning His Exes in His Legendary Career After Dissing Jennifer Lopez and Rihanna Post Breakup
What happened between Drake and Kanye West?
Ye and Drake's feud started all the way back in 2018. On 29 June 2018, Drake dropped his fifth studio album, Scorpion. The album had a song called In My Feelings, which became a global sensation. In the song, the Canadian rapper raps about a love interest named Kiki, which was Kanye West's then-wife, Kim Kardashian's family nickname.
It was later confirmed that Kiki was actually Drake's old love interest, K'yanna Barber, but Kanye West didn't like the drama as rumors about Drake's romance with Kim Kardashian went viral on social media. The Stronger rapper then posted on his Instagram,
"The fact that people are making rumors and thinking that you f***ed my wife and you're not saying anything, and you're carrying it on like that… don't sit well with my spirit. Y'all be promoting that negativity; you think that's cool for social media. If you get in an interview, don't mention my wife. Don't be making no suggestions like somebody f***ed my wife."
Then things got worse as Kanye West reportedly told Pusha T some personal stuff about Drake's life, including information about his son, Adonis. The Canadian rapper was hiding his son from the world but rapper Pusha T mentioned him in a diss song aimed at Drake. This fueled their feud even more.
Also read: "I'm not ready now": Drake is Planning For a "Graceful Exit" From Music Industry With His $260 Million Fortune, Says It's an Addictive Competitive Space
The two rappers reconciled in 2021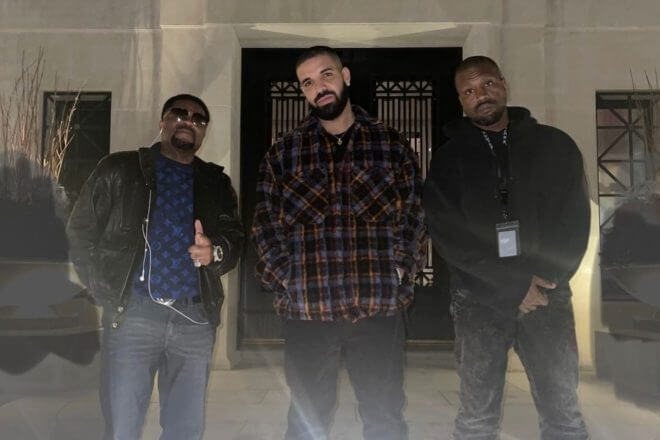 Their feud continued as they dissed each other in their own albums. However, in November 2021, their beef finally came to an end as they met in person and posted pictures together on their respective Instagram accounts. Their feud was officially settled.
However, in November 2022, roughly one year after the reconciliation, Drake dropped an album called Her Loss in collaboration with 21 Savage. On the album, Drake seemed to take a jab at Kanye West once again. In the song Circo Loco, Drake says,
"Linking with the opps, b***h, I did that s**t for J Prince….B***h, I did it for the mob ties."
J Prince was the mutual friend that posed in the pictures with Drake and Kanye West in November 2021. Now, it seems like they are on bad terms again with Drake's sample on his unreleased song.
Related: Drake Escapes Losing His $260M Music Empire as Judge Orders Defense Attorney To Spare Him in Highly Publicized XXXTentacion Murder Trial
Source: XXL