The most anticipated moment of the WrestleMania 39 took place in April 2023. Escalating the excitement of fans, the crowd was presented with the 16-time world champion John Cena. Previously, he made an appearance during the WWE 2K23 release, which centered around his career, with Cena featured on the covers of the WWE 2K franchise. Further appearing inside the ring against Austin Theory, on April 1st, 2023, the world champion was not only trolled for his loss but also for his bald spot.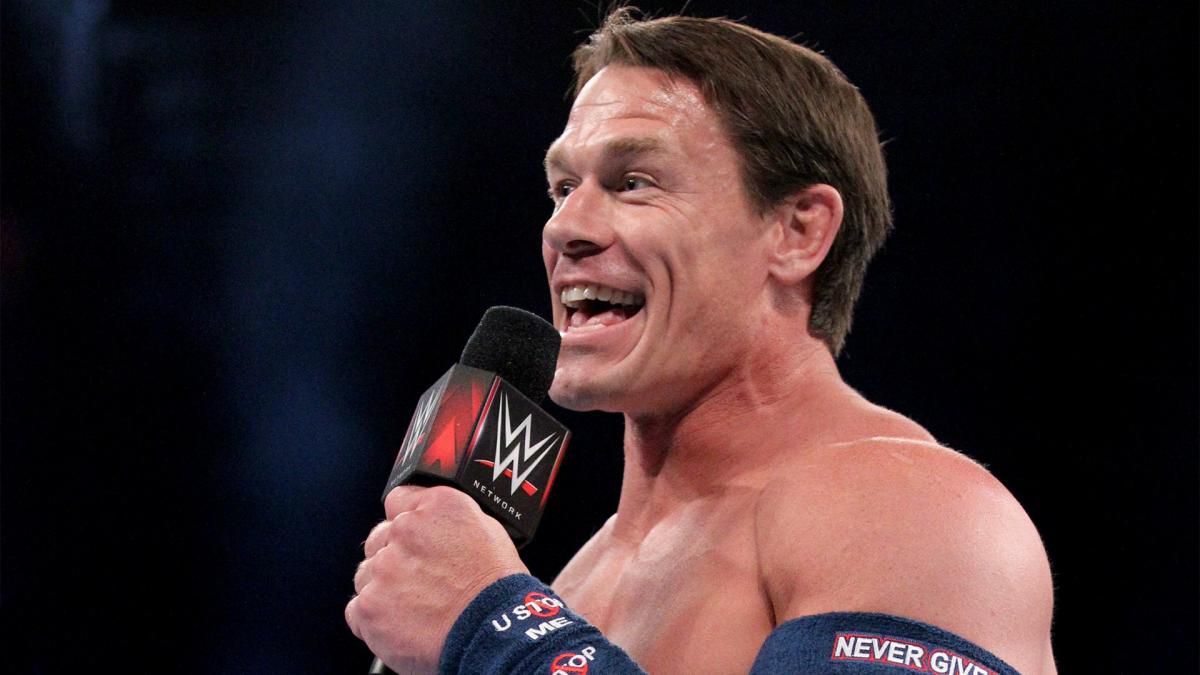 Marking an entrance with children from the Make-A-Wish foundation standing on stage, John Cena received unanimous cheers. However, the match didn't turn out in Cena's favor as Theory incorporated a low blow on the world champion and finished the win. Although the Inglewood crowd cheered for Cena, despite his loss, the 45-year-old was heavily trolled by netizens over his bald spot. 
Also read: John Cena Choses Potential $8.5 Million Pay Over Hollywood As He Returns To WrestleMania 39 For A Title Match Against Austin Theory
John Cena Trolled For His Bald Spot
Appearing on stage with the children from Make A Wish foundation, John Cena waved the banner flag with the caption, "Never Give Up". Running towards the ring, the 16-time world champion was cheered by the crowd of Inglewood. But as it seems, the cheers worked wonders for Austin Theory over John Cena. Getting enraged by the unanimous cheers for Cena, Theory evidently took it personally. Further, during the match, the United States champion took advantage of the ref bump and ended the match with his A-Town Down finisher on Cena.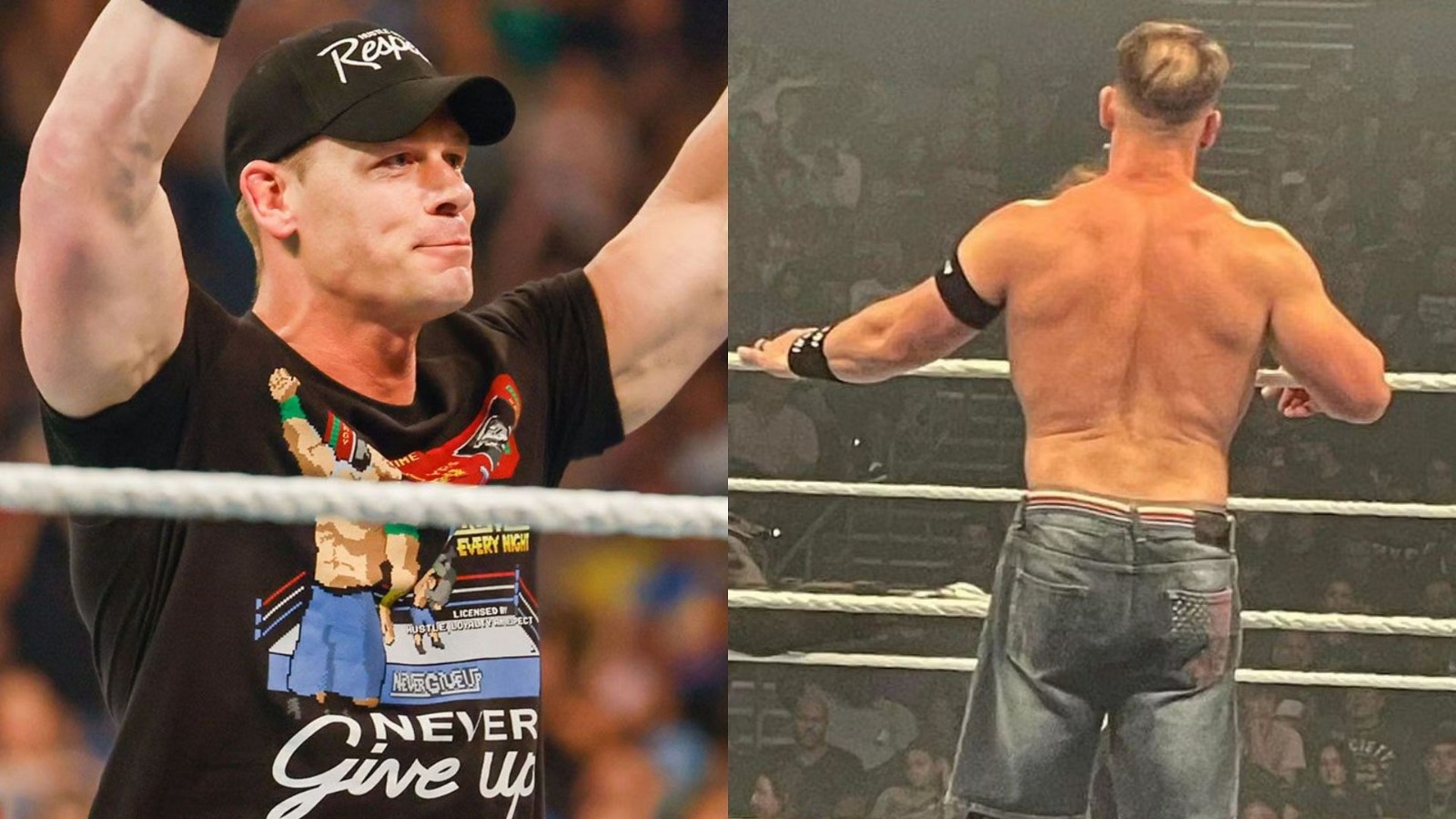 However, John Cena didn't receive as many trolls for his loss, as he received for his bald spot. Twitter went crazy over the video shared by WWE, where Cena was spotted entering the ring and removing his cap. Facing Austin Theory, the 45-year-old was heavily trolled by viewers. 
Suddenly my bald spot doesn't make me feel so bad. #ThanksJohnCena @JohnCena https://t.co/mCNxFBWj16

— SaintBuckeye (@SaintBuckeye) April 2, 2023
Calling out Cena's bald spot, twitteratis went crazy. Cracking jokes directed towards his loss of hair which was visible from afar, John Cena received an unfortunate online blow. 
Seeing John Cena with a bald spot is making me turn to dust pic.twitter.com/BwNeRCvLAB

— Minoru-kun (@Minoru79) April 2, 2023
Despite realizing the fact that the 45-year-old world champion is getting old as time passes by, Cena gets targeted by trolls over and over again. This time after WrestleMania 39, people's vision completely shifted from his loss to his bald spot. 
Also read: Fans Pour Their Heart Out For John Cena As He Meets Ukrainian Refugee With Down's Syndrome
John Cena Was Previously Trolled By Netizens And Austin Theory
Despite being trolled over his visible bald spot, this isn't the first time John Cena got targeted for his look. Starting in 2022, after his anticipated return on WWE SmackDown, the 45-year-old got targetted by trolls. Everybody's eyes were fixated on his bald spot rather than his overall comeback. Unfortunately, people started making fun of Cena, rather than concentrating on the best part of the event.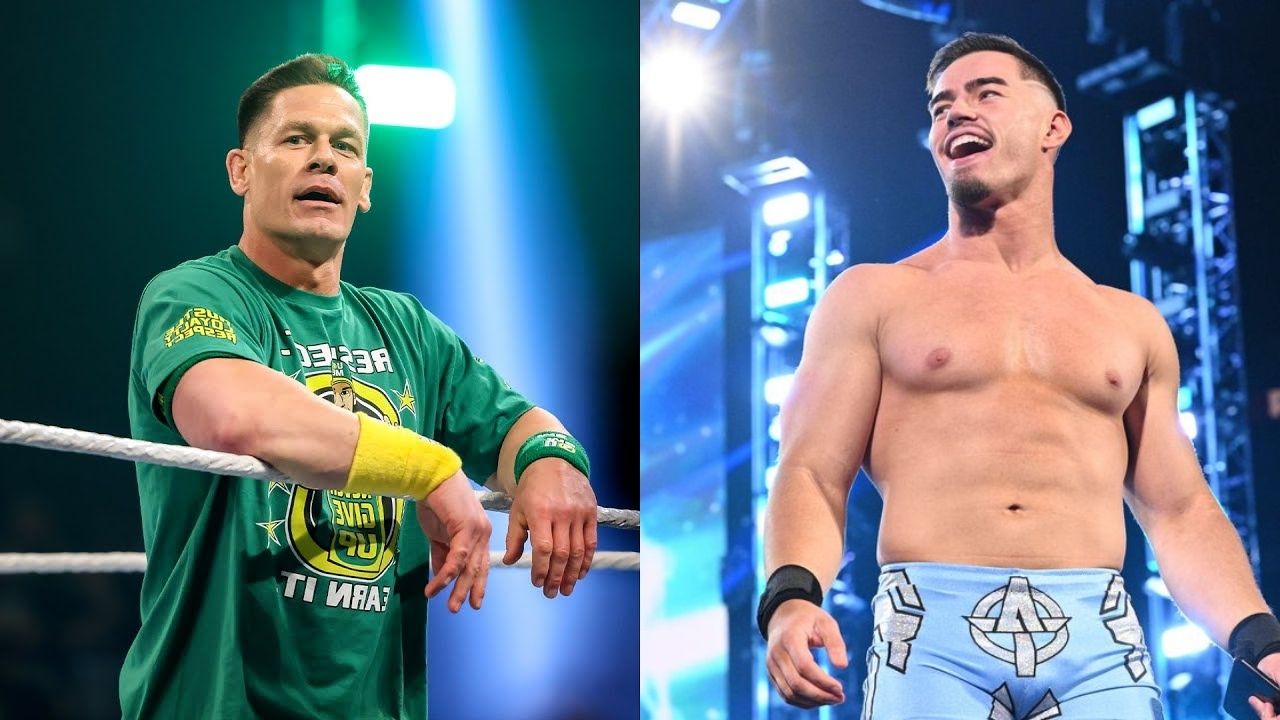 Acknowledging the bald spot on Cena's head, social media started a major discussion along with negative remarks over his hair loss.
//Seeing John Cena's bald spot and realizing that my childhood is now just a distant memory is not how I envisioned my 2022 ending.

— Jessica. (@ReinaAsesinaJO) December 31, 2022
Although fans were waiting on Cena's return to the ring, the star's appearance didn't seem to live up to the expectations of people. 
John Cena needs to acknowledge his bald spot instead of acknowledging Roman Reigns pic.twitter.com/RXTqhXD9K9

— LudicolonFailure (@TickleMeLudi) December 31, 2022
Further, the trolls date back way ahead of WrestleMania, when Cena was targeted by his opponent Austin Theory for the same. Provoking Cena to have a face-off with him, Theory unabashedly trolled the world champion before the segment. Previously, failing at attempts of embarrassing Cena, Theory ultimately took the opportunity to troll his bald spot. "You know what I'm not going anywhere just like that bald spot on your head ain't going anywhere," Theory called out. However, Cena didn't stay put with this disrespect and further slammed Theory with "Proud of the senior circuit baby." 
Growing old and growing proud of his appearance, John Cena has stopped being bothered about his look. Despite being regularly trolled for his bald spot, the 16-time world champion has seemingly decided to remain unfazed. 
Read more: 'So Much Harder To Walk Away': WWE Diva Nikki Bella Reveals Breaking Up With Peacemaker Actor John Cena Was How She Knew 'God Is Good'
Source: Twitter