Dwayne Johnson is one of the most popular Hollywood celebrities in the entertainment industry. And why would he not, after all, he is a culmination of acting, an action star, and his former professional wrestling only adds to his persona. Due to his various talents, he has amassed a great fan following across the world.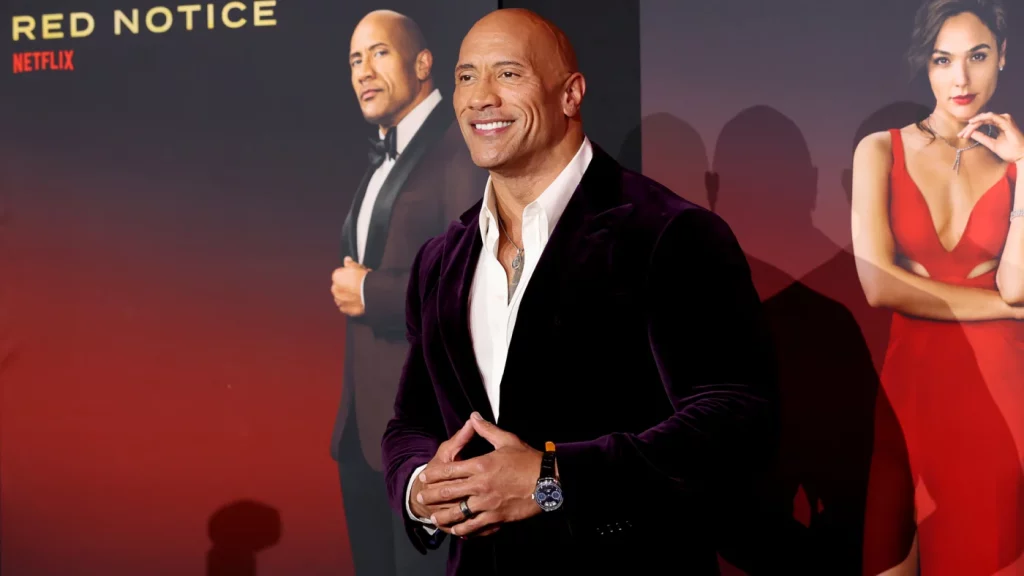 Also Read: Marvel Star Dave Bautista Rejected Dwayne Johnson's Franchise For Gears of War Movie Role
While his talents continue to emerge, his recent conversation with actress, Jessica Chastain is making fans wonder about the content of the text that The Rock sent to the latter. The former crashed into her interview which absolutely ended up quite well for her.
Dwayne Johnson Praised Jessica Chastain for Her Role in George & Tammy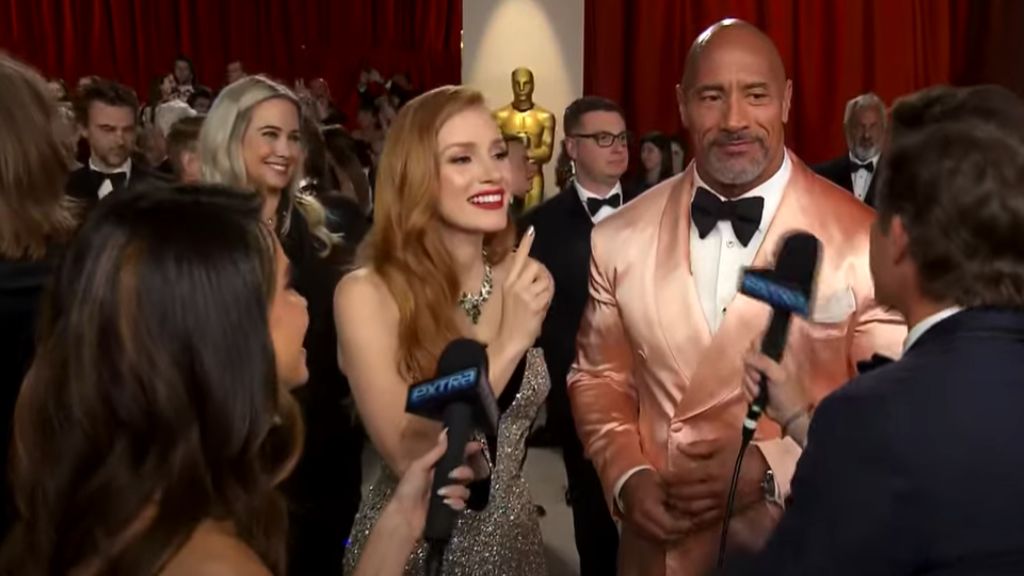 Also Read: Vin Diesel's Ego Led Him to Force Strange Contract on Dwayne Johnson and Jason Statham in Fast and Furious
The 45-year-old actress, Jessica Chastain was talking with Extra regarding presenting an award onstage at Oscars 2023. She told that she was quite alright as she was only there to present the award for Best Actor and Best Actress alongside Halle Berry. While talking with the interviewers she saw Dwayne Johnson aka The Rock as he crashed her interview with the duo greeting each other with a generous hug.
The duo started complimenting each other with The Rock praising the actress for her performance in George & Tammy in which she played the titular character of Tammy Wynette alongside Michael Shannon who portrayed George Jones in the series.
The 50-year-old actor was heavily impressed by her performance as he shared, "She did so good in George & Tammy and she has a Broadway play."
This was their second meet at the venue as he previously met with the former with Emily Blunt. The trio had a great time as Chastain shared, "He watched George & Tammy and he sent me a sweet message." Even the British actress confirmed the same by adding that he loved that show a lot. It looks like her talent has caught his attention!
Jessica Chastain Might Have Been Booked for a Role With The Rock!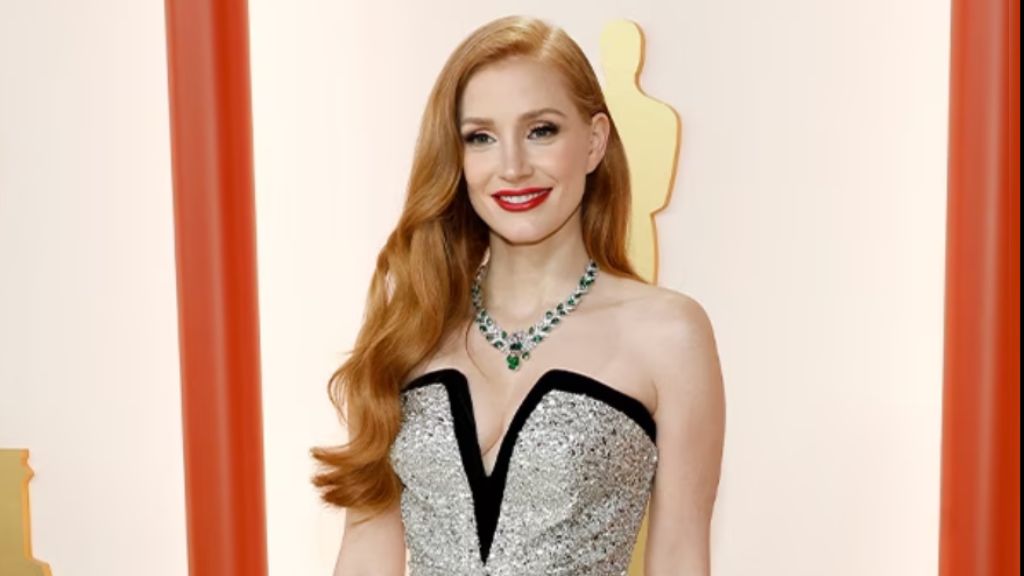 Also Read: Dwayne Johnson's Partner in XFL: The Rock Spent $15 Million to Save XFL After Vince McMahon's Failure
While the duo was engaged in praising each other, Chastain revealed that the actor has a "great country voice." She further emphasized that "this man can sing." That's indeed another talent of the Jumanji star! For the unaware,  he has already hit the charts with a song from the 2016 Disney film Moana, called You're Welcome. Before bidding adieu to the actress, he once again exclaimed, "she is incredible" for her singing in the miniseries. She then opened up about waiting for the call for a gig which includes the former wrestler. To her surprise, the actor has already sent her a text!
He shared, "You see what I've sent you?" She was unaware and answered "no" as her response when he told her that he sent a text to her about three hours ago. She was quite puzzled yet happy as she stated, "That is a job?" referring to the text which could mean she might be appearing with him on the screen in the future. Meanwhile, her country singing is quite appreciated among the fans which she did for her role in the series.
The series is available on Showtime.
Source: EXTRA