John Cena is an internationally known wrestler, actor and former rapper. Recently, he has been in the spotlight due to his role in Peacemaker, wherein he plays the title character from DC. The wrestler, who is also interested in joining the MCU, is not only a superhero on-screen but off-screen as well. The WWE star recently surprised a fan who is a Ukrainian refugee with Down Syndrome.
Also Read: Peacemaker Explained: All You Need To Know About JCena'sna's Character
John Cena meets young fan after being moved by his story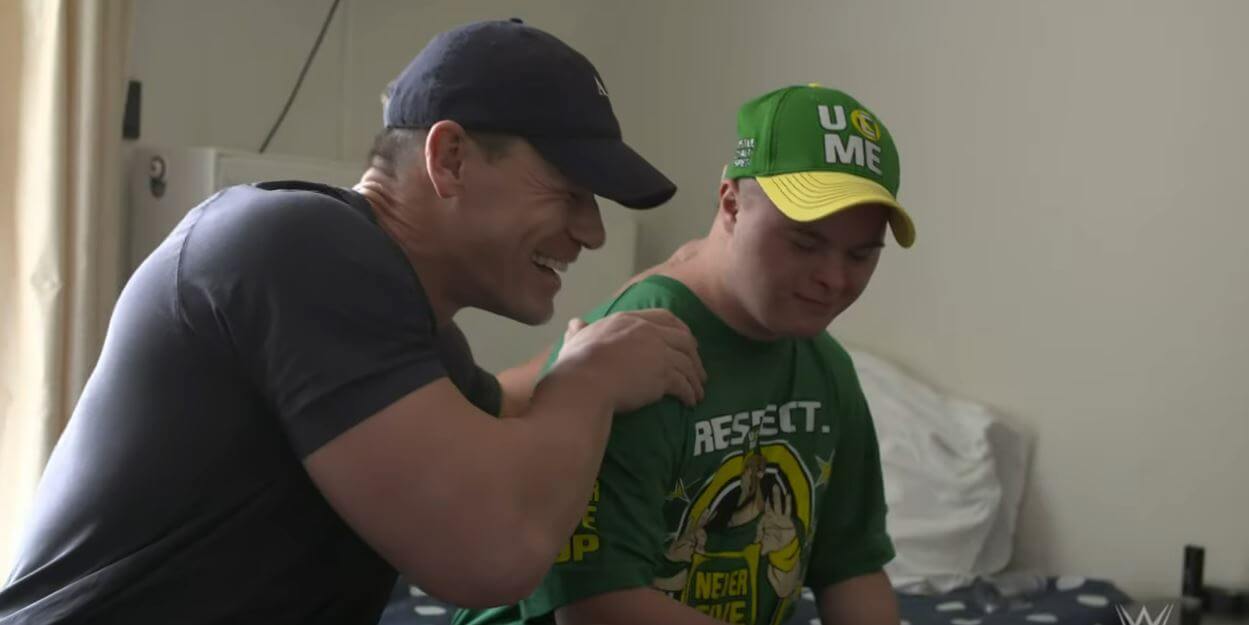 The young fan named Misha Rohozhyn recently escaped Mariupol with his family after their home was destroyed due to the ongoing war between Russia and Ukraine. Misha's mother, Liana Rohozhyn, wanted to bring happiness to her son's life by allowing him to meet his hero. Needless to say, Misha was overflowed with joy and teared up upon meeting his idol.
The former rapper decided to meet the fan because he was moved by Misha's story. Talking about the meetup, John said,
"When I read about Misha's story, it reached out to me. Not just Misha's story, Misha's mom as well."
Misha, a non-verbal teen with Down's Syndrome, didn't understand why his family had to flee Mariupol this year.

To placate him, his mother told him they were travelling to meet John Cena.

Cena heard… and went to Amsterdam to oblige.

Just brilliant. pic.twitter.com/vix2OhkXZs

— Gavan Reilly (@gavreilly) June 11, 2022
John Cena went to Amsterdam to meet his young fan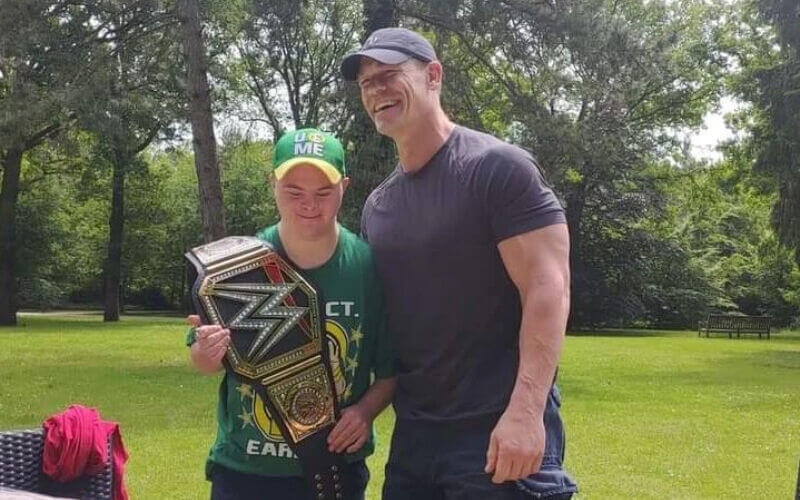 Misha lives in Amsterdam with his family, and since John Cena was in Europe and had a few days off work, he decided to go see his fan in Amsterdam. John and Misha spent the day playing with blocks and eating cake. Cena also helped the fan in putting on his "You can't see me" gear. As a parting gift, John Cena gave Misha a copy of his WWE championship belt. Misha will surely treasure this gift for a long time.
John Cena praises Misha and his mother for their persistence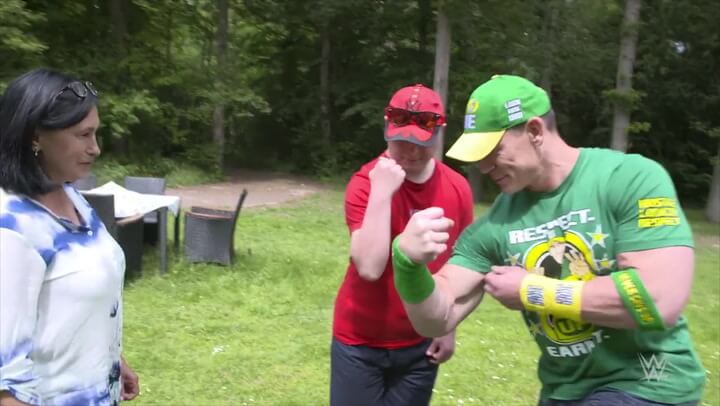 Talking about Misha and his mother, John stated,
"Misha's ability to embrace persistence. That's extraordinary. Those words 'never give up,' we've all thought about those in our life, they're very powerful, and I think Misha is a great example. Misha's mom, they're two great examples of how persistence can lead to joy even during the toughest of times."
Fans on Twitter praised John Cena for his love and support towards the fan
WOWZER !!
I have always liked JOHN CENA.. but his kindness shown to a refugee from Ukraine, who has Downs Syndrome, has propelled me to have total respect for him !!
Thank you, John Cena!

— LIB GOSNELL—"KNOWLEDGE IS POWER!" IAA GRADUATE. (@lib_gosnell) June 13, 2022
If you only watch one thing on Twitter today please make it this. John Cena for the win… https://t.co/DDH2rao4Sh

— Rex Chapman🏇🏼 (@RexChapman) June 11, 2022
Amazing story about how a mom was able to convince her child to flee Ukraine. And love it that John Cena met them. Now we need Misha in the Elbow Grease series. https://t.co/mHm91JQbz7

— Vijay Ravindran (@vijayravindran) June 11, 2022
John Cena traveled to the Netherlands last week to meet a fan who had fled Ukraine with the motivation to meet his hero.

Goat for a reason. ❤️ pic.twitter.com/w1zrHMtaEL

— 👑𝔸𝕕𝕒𝕞 𝔾𝕠𝕝𝕕𝕓𝕖𝕣𝕘👑 (@AdamGoldberg28) June 7, 2022
Also Read: Peacemaker: John Cena Reveals The Significance Of Season Finale Cameos
Thanks for your feedback!