Adele is a singing sensation and a megastar. Her concerts are always jam-packed. She is super charming and consistently delivers to her fans with her music and performances. Adele also has a stellar group of girlfriends who occasionally show up at her concerts to have an amazing time. 
In her most recent show in Las Vegas, NV, Hailey Bieber, Kendall Jenner, and Kim Kardashian was part of the crowd. However, Adele's casual greeting to her megastar friends was something the fans absolutely loved, and took to social media to heap praises on the star.
Fans Troll Kim Kardashian and Kendall Jenner as Adele Ignored Them During Concert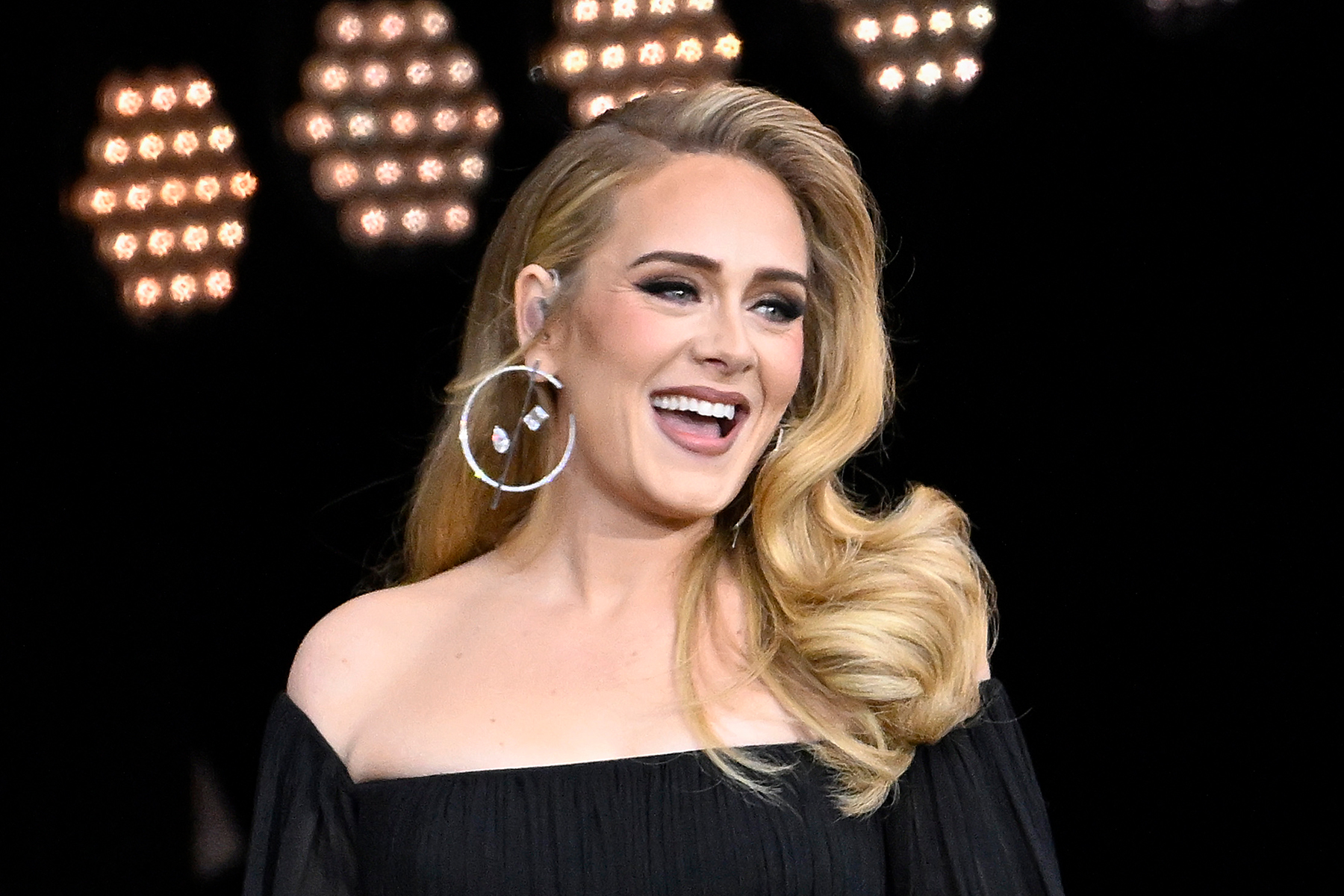 The Americal Socialite Kim Kardashian headed to Las Vegas in February with her sister Kendall Jenner and their friend, Hailey Bieber. The trio was spotted together as they watch the English singer-songwriter Adele perform live at a residency show at the Colosseum at Caesars Palace. The Kardashian beauty had a fun night as she shared pics on her Instagram Stories. Jenner and her sister started their gala night with Jello shots as she captioned the pic, "Vegas baby."
A TikTok video of Adele's residency show is going viral on the internet. At one point, the Easy on Me singer walked through the audience and appeared to wave to the live audience. But some fans noticed that the singer swiftly ignored Kim K and Kendall Jenner during her performance. A social media user shared the viral clip on her Twitter account along with a caption,
"I give 10s where 10s are due, and adele completely ignoring Kim Kardashian and Kendall Jenner is definitely worth a 10."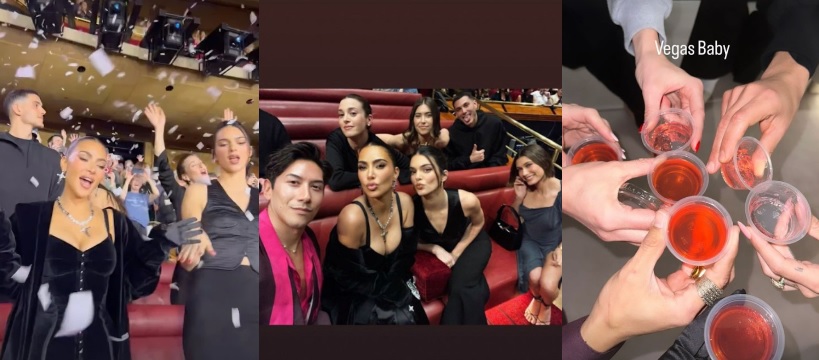 A user wrote in the comment section,
"First I wished happened everytime the Kardashians were around. That said, she probably didn't even realize it was them. Imagine doing this same set every night for 3months…Adele was probably on autopilot by this point. I can't imagine how overwhelming that would be."
Read some of the tweets here.
Lol . Kim blows her a kiss and Adele completely ignored her and then they froze lol

— ivy (@SevenIvyConey) March 29, 2023
i don't like the Kardashians for obvious reasons but why doesnt Adele like them??

— maroon (@forevermorets13) March 29, 2023
Adele is walking through and obviously everyone looks at her, they bought tickets for her and Hailey was singing and looking at Adele. But hailey looked away out of embarrassment as soon as Adele ignored them lmao

— azor ahai (@thisismehoax) March 29, 2023
Why would Adele give attention to kardasians when they can literally meet her after the show. Obviously she'll focus more on her actual fans who don't get to meet her often.

— nasty plot (@Nasty__Plot) March 29, 2023
The KUWTK star was in Las Vegas for Adele's concert as well as to celebrate the her best friend Carlos Eric Lopez birthday. The group reportedly flew together in Kardashian's private jet.
Also Read: 'He's Using Adele To Boost His Hollywood Profile': Adele's Fiancé Rich Paul Allegedly Using $220M Rich Singer, May Dump Her After His Work's Done
Adele's Star-Studded Show In Las Vegas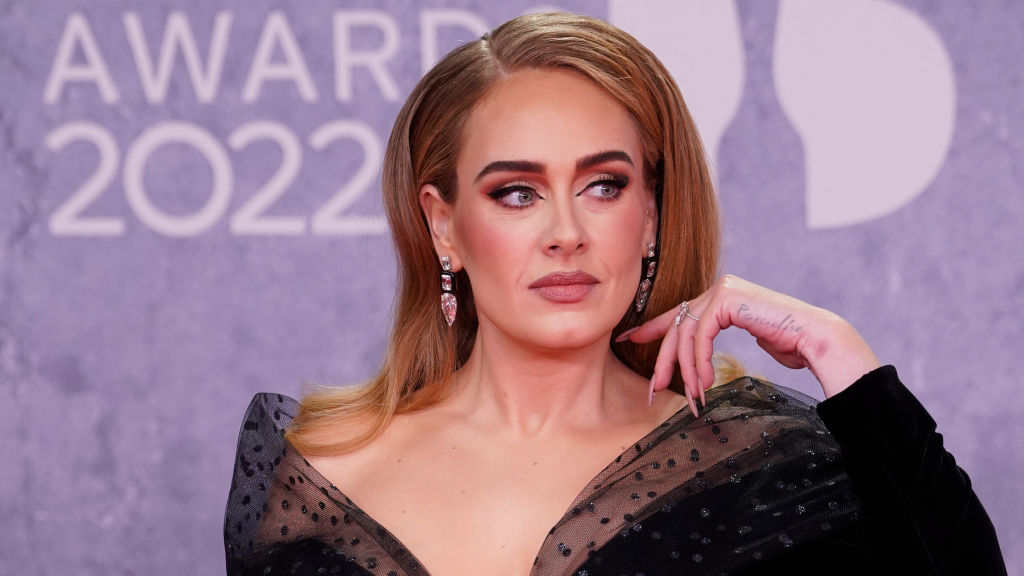 Adele's recent concert marked the final show of her Weekends With Adele Las Vegas residency, but the Rolling in the Deep singer made a surprising announcement during her live performance. She told the audience that she's not leaving the Colosseum at Caesars Palace anytime soon.
Also Read: "I'm F***G Jealous": Adele Expressed Her True Feelings For $400 Million Rich Pop Queen Taylor Swift
She said,
"Playing to 4,000 people for 34 nights is not enough, and I know that, so I am coming back. I'll be back for a few weeks in June, and I'm gonna film it and I'm gonna release it to make sure that anyone who wants to see this show can see it. And then I'll be back from the summer. Back in August until the end of fall." 
According to the singer's website, she has announced that she will extend her Las Vegas residency show. The news suggest, that the 34 new shows of Weekends With Adele will begin on June 16, 2023, and run through November 4, 2023.
During her performance, Adele addressed her reaction to the viral Super Bowl moment meme of her. She said,
"And I got to tell you, it's hard work being a constant meme. I don't know what it is but everyone was texting me a meme of myself looking like, I don't know what I looked like." 
She continued,
"I was saying she's gonna be fine. She's gonna, like, have some weed and be fine. But she wouldn't have any weed because she was pregnant!."
Also Read: "Oh Her Ex Husband Is In Trouble": Adele Trolls Pique After Shakira Roasted Him On Jimmy Fallon Show
All three models appeared in black outfits during the show. Kim Kardashian and Kendall Jenner had their hair up in buns as they looked beautiful during the gig. Another clip shared on social media by Carlos, showed all of them standing in the crowd cheering for Adele. The singer walked by the crowd and waved at Kim K and Jenner while singing one of her songs, When We Were Young.
Source: Twitter