Recently a rumor broke out that Marilyn Monroe's iconic dress worn by Kim Kardashian at the 2022 Met Gala in May was ruined due to the negligence of Kim Kardashian. She wore the dress to the 2022 Met Gala and also revealed that she had gone through an extreme weight loss before fitting into the dress as it could not be altered.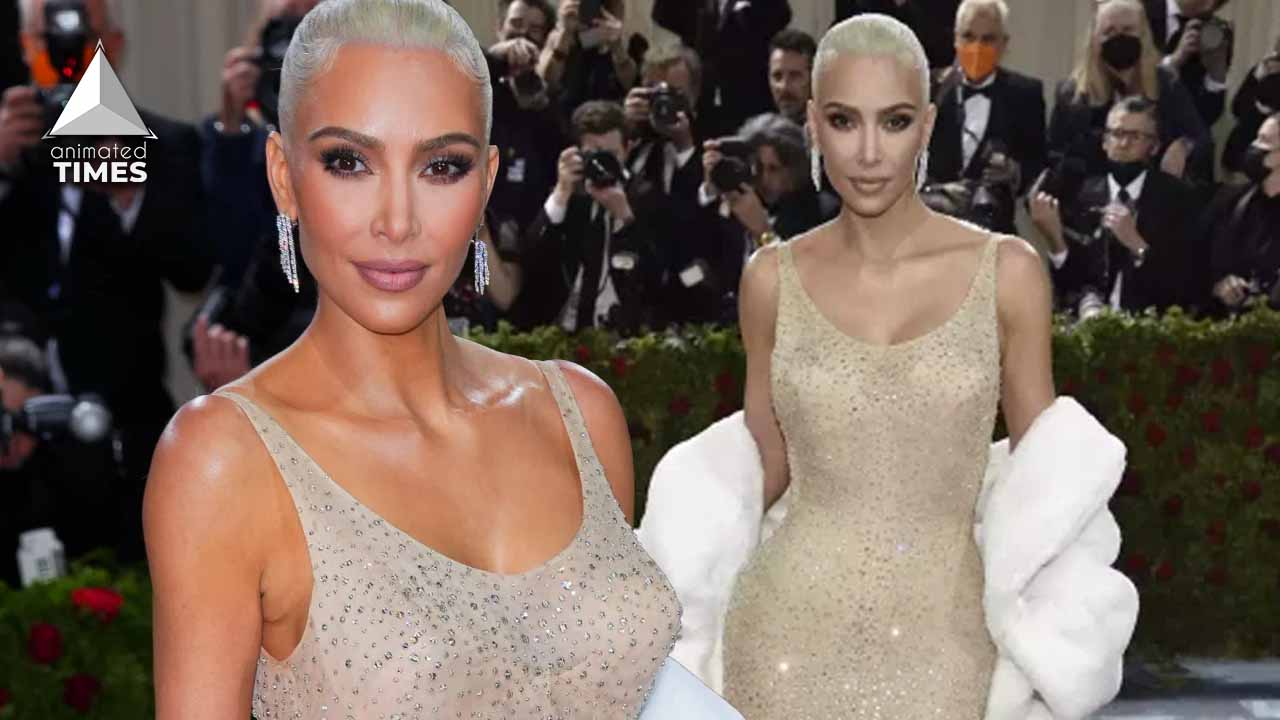 Kim Kardashian was accused of damaging the dress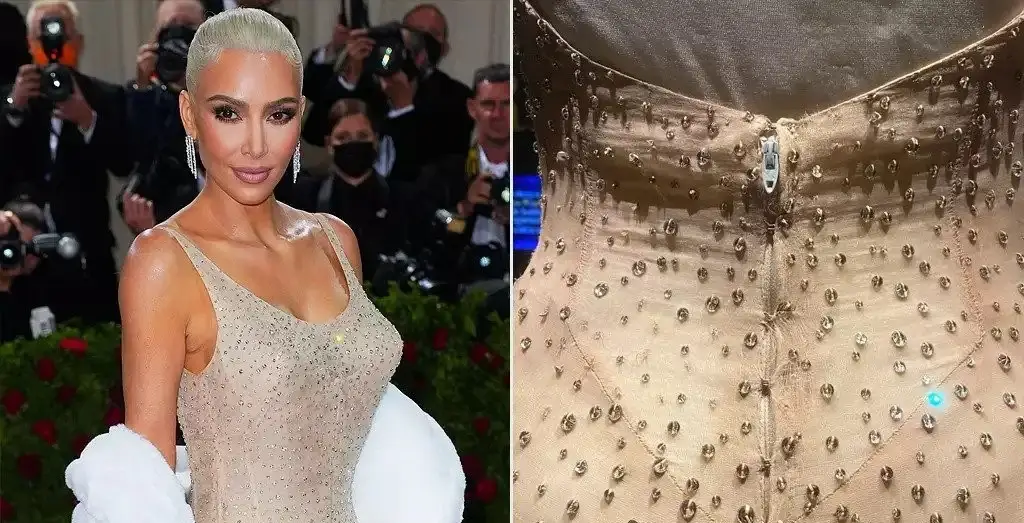 Scott Fortner, who works to authenticate and verify Marilyn Monroe's memorabilia, claimed that there was permanent damage done to the dress. He shared some photographs on his Instagram page to show what appeared to be a stretched and buckled fabric as well as missing crystals on the back of the dress.
The famous dress, owned by Ripley's Believe It or Not!, was worn by late Hollywood legend, Marilyn Monroe, when she sang for President John F Kennedy on his 45th birthday.
Also read: Kim Kardashian Accused of Damaging Iconic Marilyn Monroe Dress, Fans Blame Her Fake Implants
Kim Kardashian has debunked the claims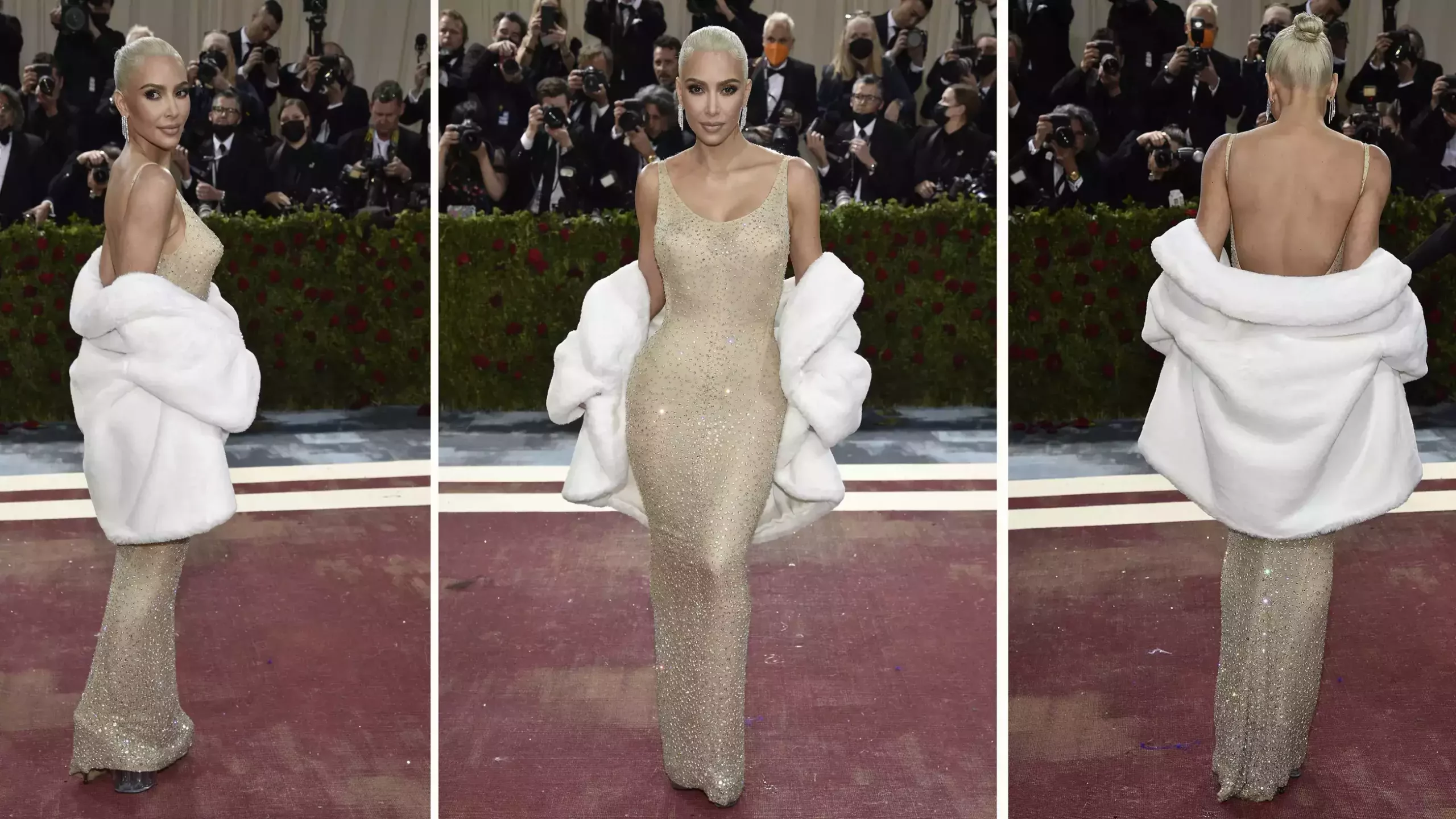 The infamous Kardashian revealed that she wore the dress for a total of four minutes, after which it was carefully taken off her by professionals. She said,
"I showed up to the red carpet in a robe and slippers, and I put the dress on, on the bottom of the carpet, then went up the stairs. I probably had it on for a total of three minutes, four minutes, and then I changed at the top of the stairs"
She was asked if the rumors about her damaging the dress are true, to which she replied, "No". She also appreciated Ripley's for their help in getting her into and out of the dress.
Also read: 'You Will Never Get This Dress': Fans Troll Kim Kardashian, Ask Her If She Could Wear & Destroy These Dresses
Ripley's Believe It or Not!'s VP spoke on the topic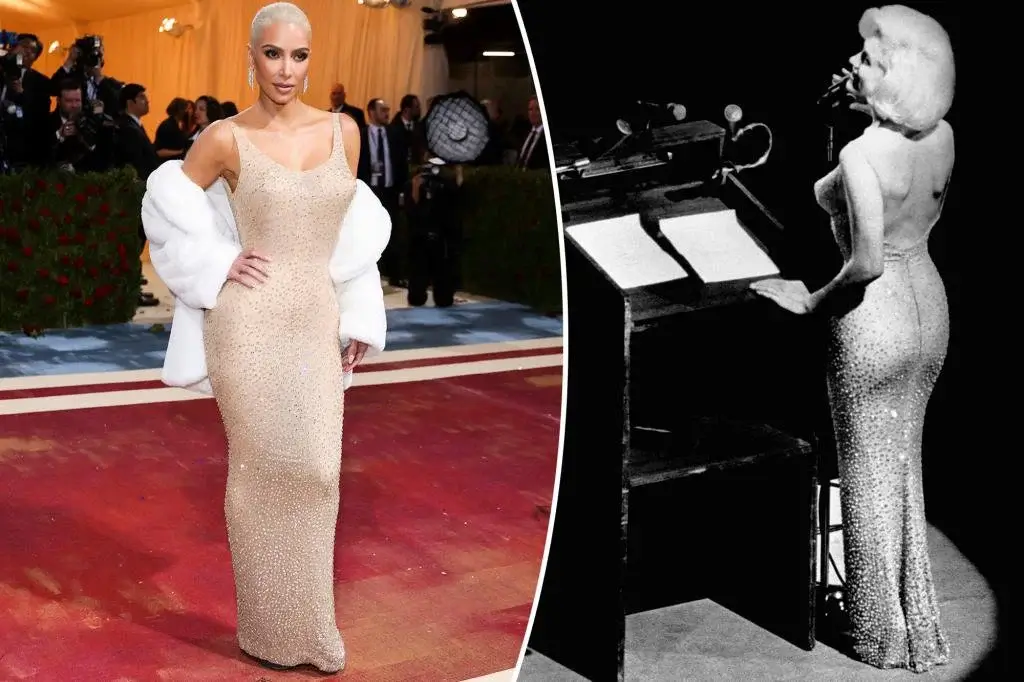 However, Ripley's VP Amanda Joiner's statement contradicts the accusations. Amanda Joiner was at the Met Gala with Kim Kardashian when she wore the dress. She said, "From the bottom of the Met steps, where Kim got into the dress, to the top where it was returned, the dress was in the same condition it started in."
You may also like: Celebs Who Hate Kim Kardashian & Want Her To Suffer
Thanks for your feedback!