Sylvester Stallone and Jennifer Flavin, a couple who had been married for 25 years and together even longer separated recently when only a few months ago, Stallone had claimed publicly that if his wife ever left him, it would be "mass suicide". However, life had other plans in store for the husband and things became irreconcilable between the couple, leading to Flavin filing for divorce.
Amidst all the drama that is pervading Stallone's life, the fact that the tattoo of his wife's face on his shoulder has now been covered by that of a dog caught attention suddenly and people started playing guessing games as to the reasons behind such a seemingly spiteful act. However, none other than the tattoo artist himself has taken it upon himself to clear the air.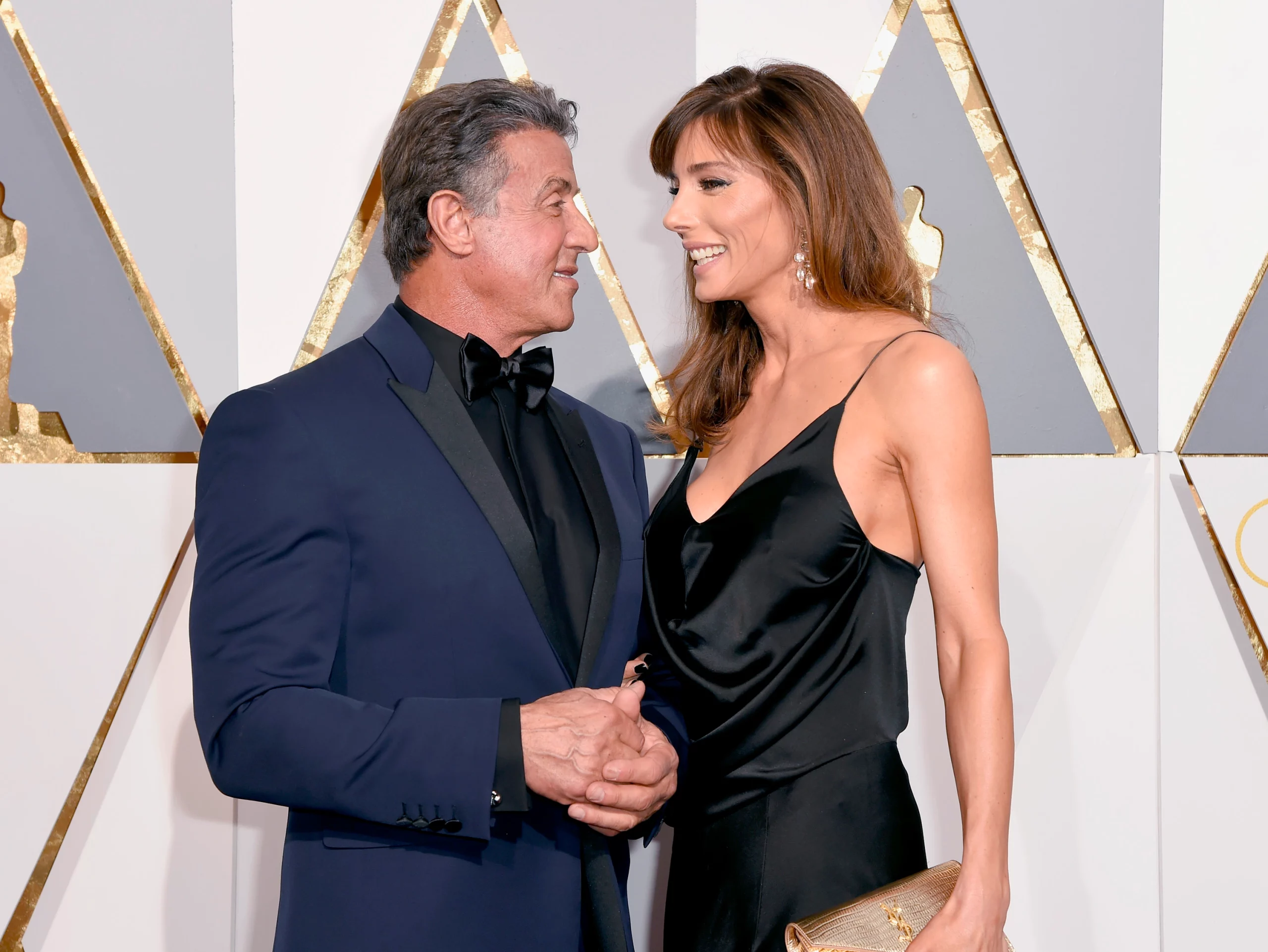 The plan precedes the divorce filing
Mike DeVries, the man behind Stallone's tattoos, and other celebs like Donnie Wahlberg, Travis Barker, and Chris Daughtry too, talked to PEOPLE and revealed that the Rocky actor had been thinking and discussing changing the Jennifer Flavin tattoo for some time now, much before Flavin filed for divorce.
Flavin's face has now been covered by a tribute to Stallone's late dog, Butkus. But this happened before the divorce filing. DeVries said,
"I already knew that he wanted to do something, because last year he emailed me, called me, and we discussed talking about making Jennifer Flavin into [Wonder Woman]."
DeVries recalled pointing out that Wonder Woman dons a yellow tiara which would likely not work with Flavin's dark hair in the tattoo. He said, "All of her hair would just shine through," further adding that ultimately he did not alter the tattoo.
According to what DeVries said to PEOPLE, Stallone is "one of those guys who just knows what he wants."
Also Read: "It was either that or robbing someone": Sylvester Stallone Reveals He Was Forced to Do Adult Movies to Survive Before His Rocky Fame Made Him a Millionaire
How Sylvester Stallone wanted his wife to shine bright on his shoulder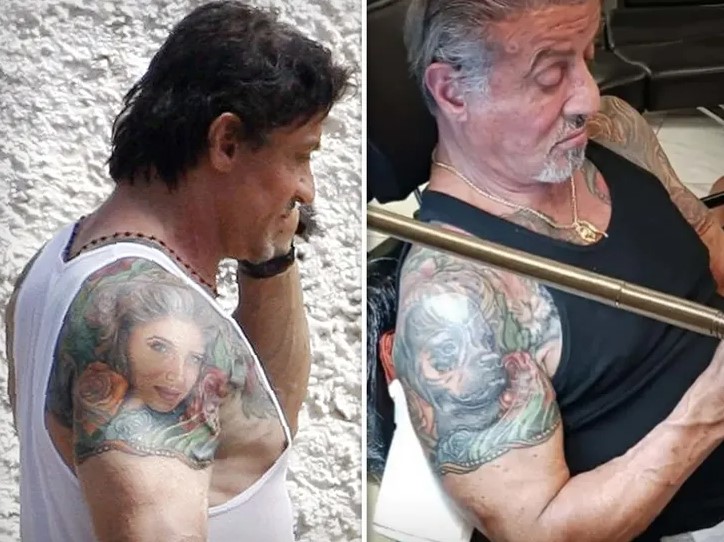 DeVries talked about years ago, when he had originally given
Sylvester Stallone
the tattoo in question. Stallone was assertive that he wanted his wife's face but he didn't shy away from asking for extra touches. DeVries recalled:
"He wanted the colors brighter. 'Brighter, brighter. We got to get these colors brighter'… We decided on a specific image. And usually when you pick the image, you don't want to veer too far away from it … So I remember getting done, I got the hair done. I'm starting to work on the face now. And I'm starting to work up. I get the chin, and I'm working on the lips, and I get the lips pretty much done."
He further went on to remember how at this point, the First Blood actor started asking for customization.
"He is like, 'Whoa, whoa, whoa, whoa, whoa, hold on a second. [I] want you to do the lips like this.' And he gets out different magazine covers. And he is like, 'Make it like this.' "
DeVries claims to have left a happy customer in Stallone, who was satisfied with the result he got. The artist claims that the covered-up tattoo "looks good", however, he said he didn't hear back from Stallone when he said, "I was basically telling him, 'Hey, if you need the dog fixed up or anymore, I'm here for you.' "
Also Read: "If she was out of my life it would be mass suicide"- Sylvester Stallone Confessed His Love For Jennifer Flavin Before Divorce Filing, Said He Can't Live Without His Wife
Dog's tattoo – not an act of revenge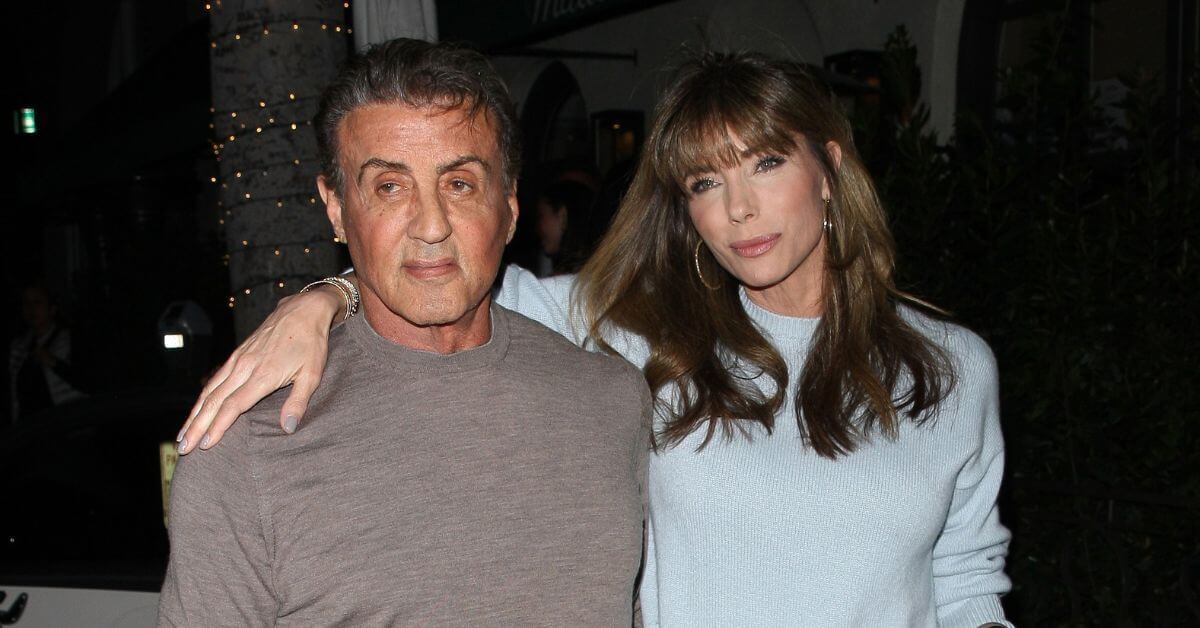 Stallone had also talked to TMZ regarding the tattoo, on how in a mistrial to freshen it up, it got ruined and therefore he decided to instead cover it with Butkus.
The rumor that Flavin left Stallone over a disagreement when he got a Rottweiler, was also addressed by the actor.
"We did not end the relationship on such a trivial argument. We just went in different directions. I have the highest respect for Jennifer. I will always love her. She's an amazing woman. She's the nicest human being I've ever met."
The rumor-mongering about Sylvester Stallone's tattoo thus comes to an end establishing that it was not an impulsive act to make a petty gesture against his wife but a well-thought-out plan that just happened the coincide with his divorce.
Also Read: "She's an amazing woman": Sylvester Stallone Shoots Down Insane Rumors of Jennifer Flavin Divorcing Him Over New Dog, Clarifies He Still Has a Tattoo of Her on His Back 
Source: PEOPLE