No amount of years spent together can guarantee a bond forever and Sylvester Stallone is getting a bitter taste of the maxim. The actor had, on more occasions than one, overtly expressed his unflinching love and devotion for his wife of 25 years, Jennifer Flavin. However, for reasons yet unknown, Flavin filed for divorce from her long-time spouse last week in a court in Palm Beach County, Florida. The couple shares 3 daughters, Scarlet, 20, Sistine, 24, and Sophia, 25.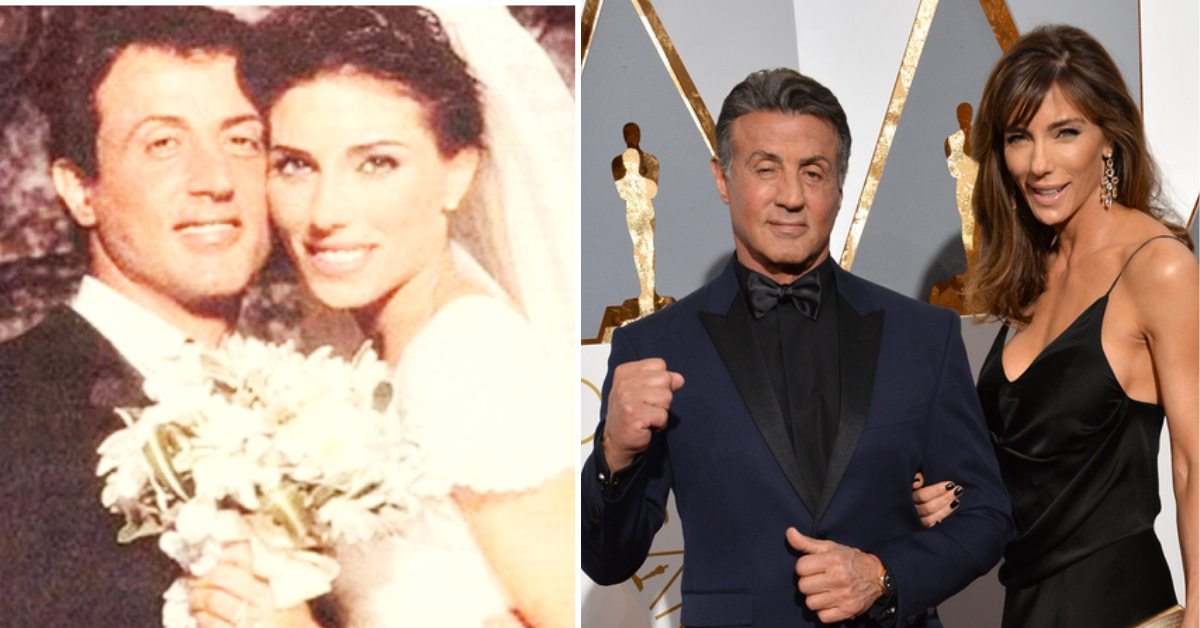 Also Read: "Removing the tattoo seemed personal": Sylvester Stallone Calls Quit With Wife Jennifer Flavin After 25 Years, Accused of Moving Assets From Marital Funds To Avoid Stupendous Alimony
To live without someone you can't live without…
The Stallone-Flavin marriage had a good 25-year run and a lot of details and confessions have been shared by the couple on their daughters' podcast Unwaxed – with Sophia and Sistine Stallone. Just seven months ago, Sylvester Stallone made an overwhelming statement,
"If she was out of my life, it would be mass suicide, which infers that I have multiple personalities."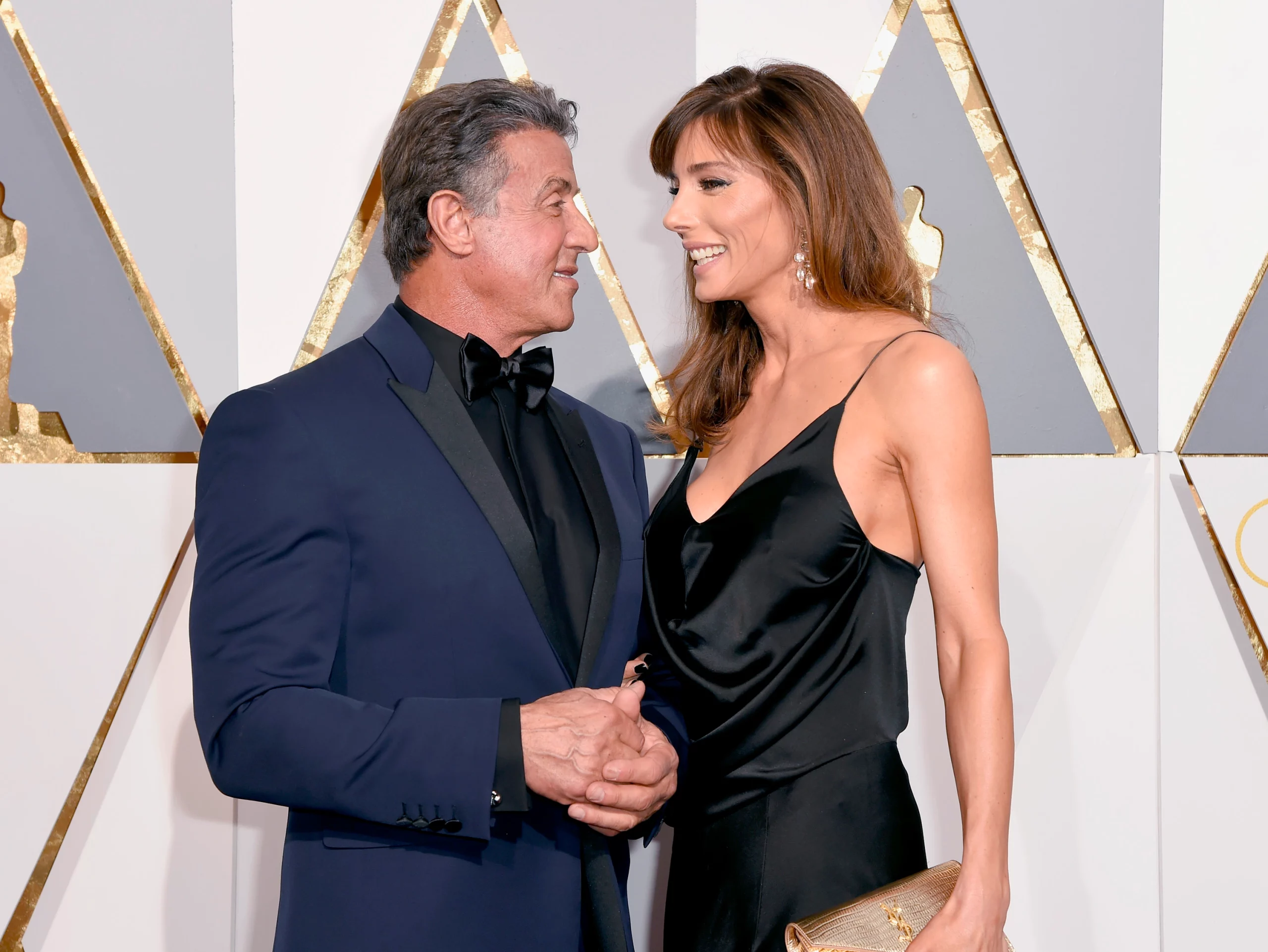 Stallone was also once captured on the red carpet, where he confessed to Flavin, "Every day is your day honey. You know I wouldn't be here without you".
Also Read: "She's an amazing woman": Sylvester Stallone Shoots Down Insane Rumors of Jennifer Flavin Divorcing Him Over New Dog, Clarifies He Still Has a Tattoo of Her on His Back 
Sylvester Stallone, Jennifer Flavin, and an "irretrievably broken" marriage
On an episode of the Unwaxed podcast, Jennifer Flavin talked about the trials and tribulations that she and Stallone had to face, living alone after 25 years of being in a family home bustling with kids, who were now moving out to live independently. Flavin said, "It's emotional stress, physical stress, mental stress, and your dad and I are gonna be home alone". Her daughter replied, "You and dad haven't been alone really for 25 years. We've always – the kids have always just been part of your relationship". To this Flavin responded, "Right and that's a huge thing. I mean it's a big distraction so it's almost like you have to get to know each other again which is so so strange".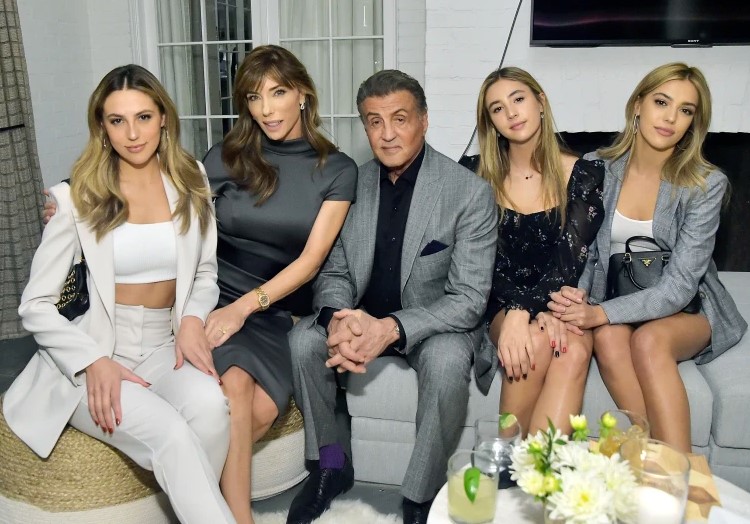 It seems that the process of getting to know each other again had terrible repercussions on Stallone and Flavin's relationship, as is apparent from the court documents obtained by Entertainment Tonight, which mentions "The marriage between the parties is irretrievably broken". 
Sylvester Stallone issued a statement regarding the whole debacle through his representative, that said, "I love my family. We are amicably and privately addressing these personal issues."
There are several early signs of heated head-to-heads during the divorce proceedings already, as Flavin has claimed that Stallone is hiding marital assets. The former model and businesswoman has also made claims for the greater share of their joint assets with the allegations that the Rocky star had deliberately squandered money that should've been at her disposal.
Also Read: 'Stop Being So Bitter': Internet Slams Sylvester Stallone For Calling Rocky Franchise's Irwin Winkler 'Pathetic 94 Year Old Producer', Calls His Kids 'Selfish Useless Children' For Holding Back Rights
Watch the video here:
Source: Entertainment Tonight