In the eyes of many, Prince Harry has destroyed his life and reputation. He heartlessly trashed the reputation and honor of his illustrious family and failed to check the wrong impulses of his wife. His I'll advise comments in his memoir made him a laughing stock and showed how insensitive his behavior has been.
Of particular note are his shameful comments about his time in Afghanistan. Now many; speculate that his decision to show up at King Charles' coronation is due to an unhealthy obsession with challenges.
It Will Be a Challenge For Prince Harry To Attend The Coronation Alone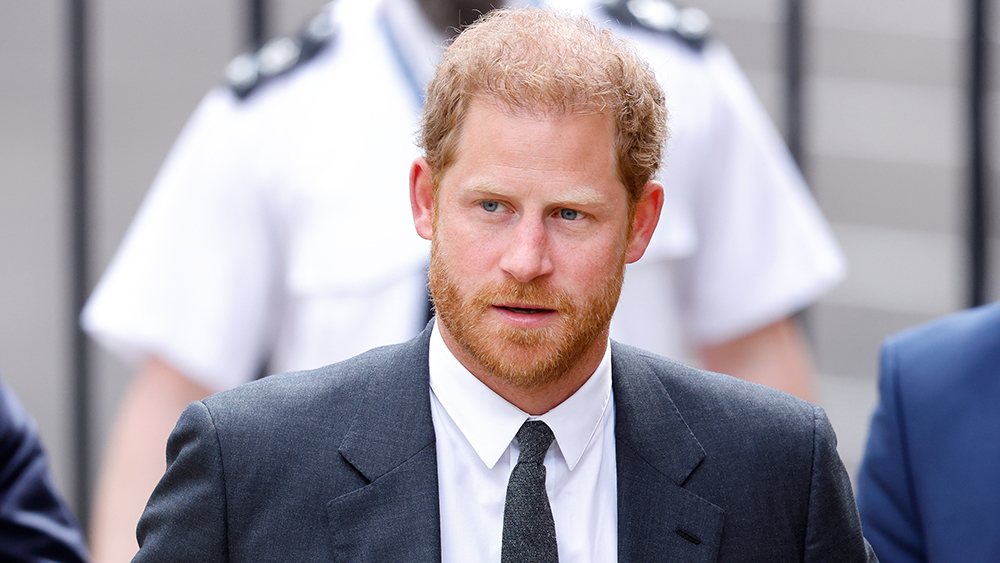 Prince Harry will attend his father, King Charles's coronation ceremony this week at Westminster Abbey in London. According to reports, the royal prince will attend the prestigious event without his wife, Meghan Markle, who wants to maintain distance from the royal family. It will mark his first public appearance with the senior members of the British family since he left the UK in 2020. King Charles's coronation ceremony is poised to be a controversial star-studded affair, and all eyes will be on the one royal family member, his son Prince Harry.
The Duke of Sussex will be in Uk on the 6th of May for his father's crowned ceremony. Prince Harry's late grandmother, Queen Elizabeth II, died last year; and to honor the new heir, the royal family will assemble for a traditional coronation ceremony in London, where King Charles will officially become the new king of the UK. Ahead of the grand event, royal expert and historian Dr. Tessa Dunlop claims that Prince Harry will need a lot of courage to attend his father's ceremony because he made many shocking claims about his family members in his bombshell memoir.
Talking about his attendance at the ceremony, Dunlop told the Mirror news outlet,
"Yes, I think it will take guts for the Duke of Sussex to walk into Westminster Abbey alone on Saturday. But if we've learned anything about Harry over the last few years, he doesn't shy away from a challenge. He's addicted to the rush of adrenalin."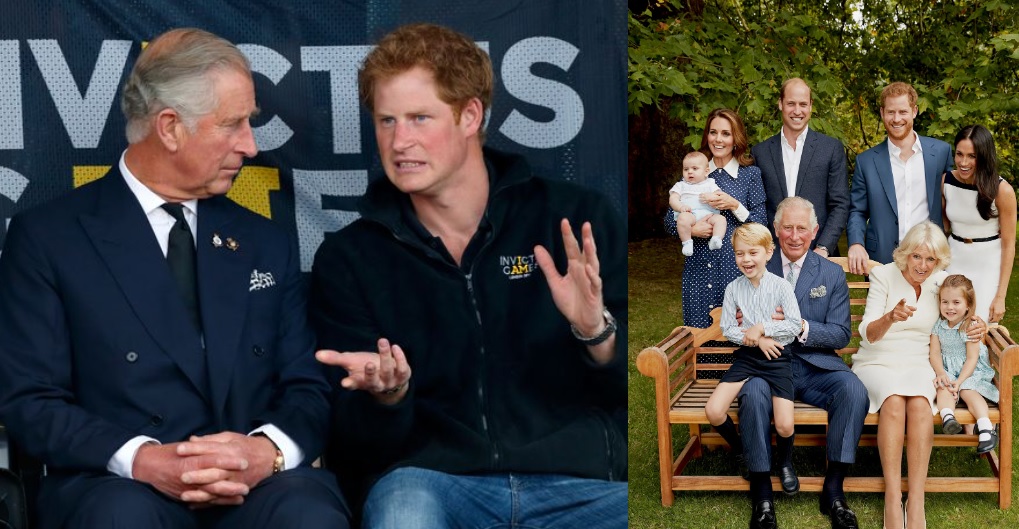 She continued,
"Early on, the prince made a name for himself as a royal hell raiser, flying Apace helicopters, trekking towards the North Pole, and trialing psychedelic drugs. Now, although professing to long for the quiet life, or at least a different life, he has published his own narrative in book and Netflix form, both of which were designed to court controversy."
The royal expert added,
"Detonating verbal bombs against the institution of monarchy and the British press is not a hobby for the faint-hearted. Nor is facing down several massive publishing companies in court… But no matter how gutsy he is, and despite a lifetime of training in the public eye, Saturday will be a massive challenge for Prince Harry."
Kate Middleton was reportedly upset about the prospect of Meghan Markle attending the Royal event this month. Later it was confirmed; that the Duchess of Sussex will not attend the ceremony.
Also Read: Despite Backstabbbing Royal Family, Prince Harry Is Attending King Charles Coronation Ceremony
Why is Prince Harry's Wife, Meghan Markle, Ditching Coronation Ceremony?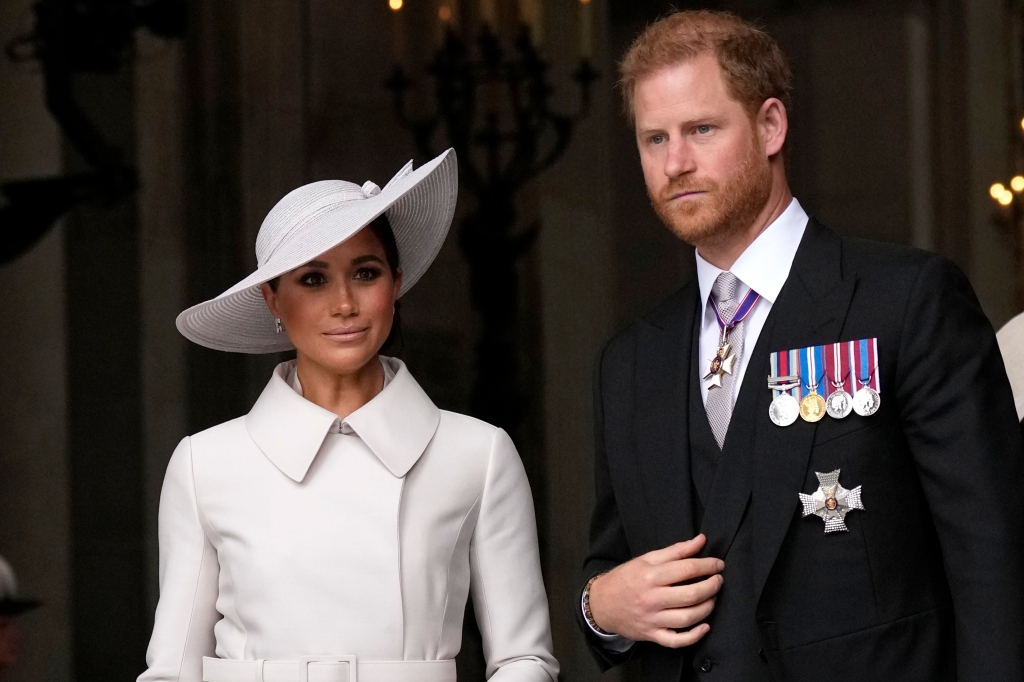 According to reports, this month, Buckingham Palace confirmed that Meghan Markle will not attend the event and will be staying at her home in California with her two kids, Archie and Lilibet Mountbatten-Windsor. Prince Harry will attend the coronation of his father. In a statement released by Daily Telegraph, the royal palace stated,
"Buckingham Palace is pleased to confirm that The Duke of Sussex will attend the Coronation Service at Westminster Abbey on May 6th. The Duchess of Sussex will remain in California with Prince Archie and Princess Lilibet."
Also Read: King Charles Reportedly Kicked Out Late Queen Elizabeth's Staunchest Ally from Royal Family Property as a Cost-Cutting Measure
The royal expert Tessa Dunlop added that she thinks Prince Harry's solo appearance will be more challenging due to alleged rivalry with his brother Prince Williams. She said,
"Going solo into that abbey, under the gaze of a thousand lenses, exchanging pleasantries with people he is no longer speaking to, that's a very tough gig for any man. And one made emotionally harder because the entire Coronation ceremony is about affirming and reaffirming the line of succession."
Dunlop continued,
"It took the abdicated Edward VIII several hours before he telephoned a congratulatory message to his newly crowned brother George VI in 1937. Sibling rivalries run deep. Saturday is King Charles' big day, and in second place comes Harry's brother William, the Prince of Wales and heir to the throne, and then his nine-year-old nephew, Prince George, one of eight honorary pageboys. Amidst pomp and ceremony, he is no longer part of, sitting several rows back and stripped of his military uniform, Harry won't find the service easy."
Also Read: "Harry is a slob": Prince Harry Feels His Brother Prince William Planned to Sabotage His Public Image Long Before Meghan Markle Drama Started
According to the royal expert, everyone in the royal family is relieved that Prince Harry will attend the coronation ceremony in London, to which he was invited last month.
Source: Mirror UK