It is almost time for the 2023 Oscars, but people are still not over the happenings of the 94th Oscars Award. Chris Rock, comedian, and actor, was scheduled to emcee the event, but due to the course of events, he is now at the heart of yet another awards controversy. But this time, it wasn't just a case of the incorrect winner being declared live. Instead, after commenting on Jada Pinkett-Smith and a possible G.I. Jane 2, he was physically assaulted by fellow actor Will Smith.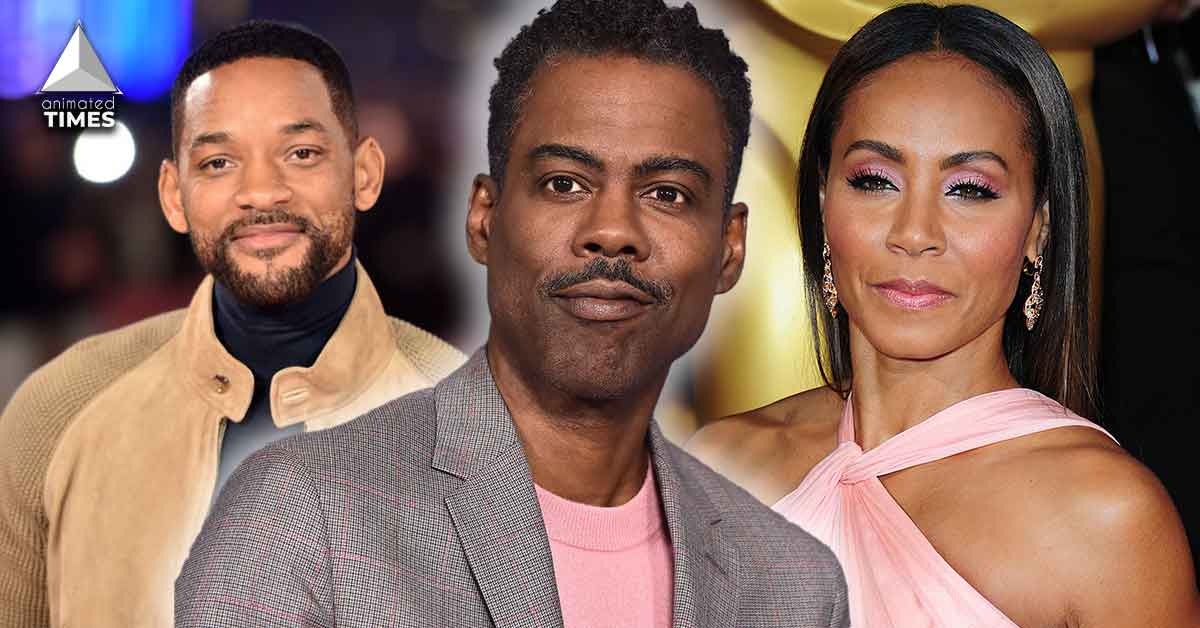 The event is now notorious for the infamous "Will Smith slap" that the actor delivered to comedian Chris Rock, in addition to being a crowning moment for the top movie stars. After the presenter made a joke about Jada Pinkett Smith's hair that the actor didn't find particularly humorous, he smacked the host. Due to pressure from his wife, the actor recently sent Chris Rock an apology via video message.
Also Read-"He just keeps me very grounded": Angela Bassett Owes Her Success to Husband Courtney Vance After 25 Years of Marriage as Actor Stopped Oscar Nominee from Having Her Will Smith Moment Years Back
Will Smith publicly apologizes to Chris Rock
When the comedian made an off-the-cuff joke about the actor's wife, Jada Pinkett Smith, at the Oscars while seeming uninformed of her condition of alopecia and hair loss, the I Am Legend actor eventually apologised to Chris Rock for hitting him onstage.
In the online post, he admitted,
"Jokes at my expense are a part of the job, but a joke about Jada medical condition was too much for me to bear and I reacted emotionally. The actor apologized to Chris Rock once more in a video on his YouTube channel. It's been a minute, says a notice at the beginning of the video. Over the last few months, I've been doing a lot of thinking and personal work. You asked a lot of fair questions which I wanted to take the I had to respond."
The actor then responded to on-screen inquiries. In his winning speech, he said he did apologize to Chris Rock because he was "fogged out" and his recollections were still hazy.
"I've gone out to Chris Rock and the word that got back is that he's not ready to talk"
"So I'll say to you, Chris Rock, apologies," he said. "I'm available to speak with you anytime you're ready, and my behavior was inappropriate.
The actor issued his apologies to Chris Rock's family in addition to regretting what he had done to the comic.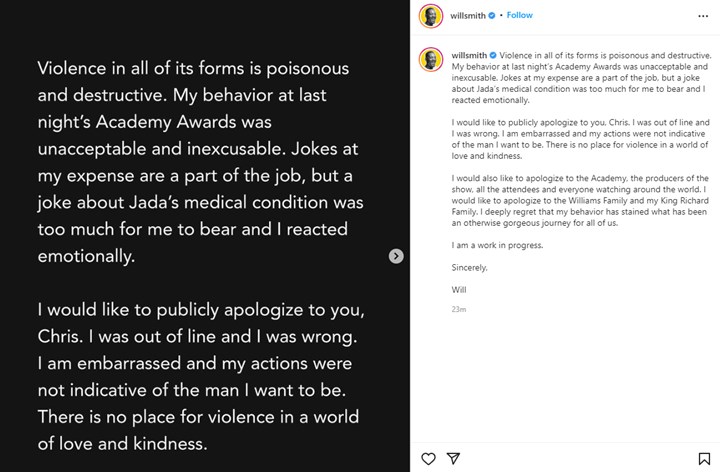 "I'm not going to attempt to dissect all of it right now, but I can say to you, there was no part of me that believed that was the correct thing to behave in that time," The I Am Legend actor added later in the video. Several people question if Jada Pinkett Smith was behind it in light of Will Smith's apology and reflection on his actions as he addressed the Academy, Chris Rock, and his family.
Also Read-"Will Smith has been forgiven by the culture': Emancipation Hitting it Big in NAACP Image Awards Has Internet Convinced Hollywood Has Finally Forgiven the Chris Rock Oscars Slap Fiasco
Did Jada Pinkett Smith Encourage Her Husband To Apologize?
Several people have questioned if Jada Pinkett Smith was behind it in light of the I Am Legend actor's apology and reflection on his actions as he addressed the Academy, Chris Rock, and his family. Jada Pinkett-Smith has also been pushing Will Smith to apologise because it has become this really dark cloud over her Red Table Talk series.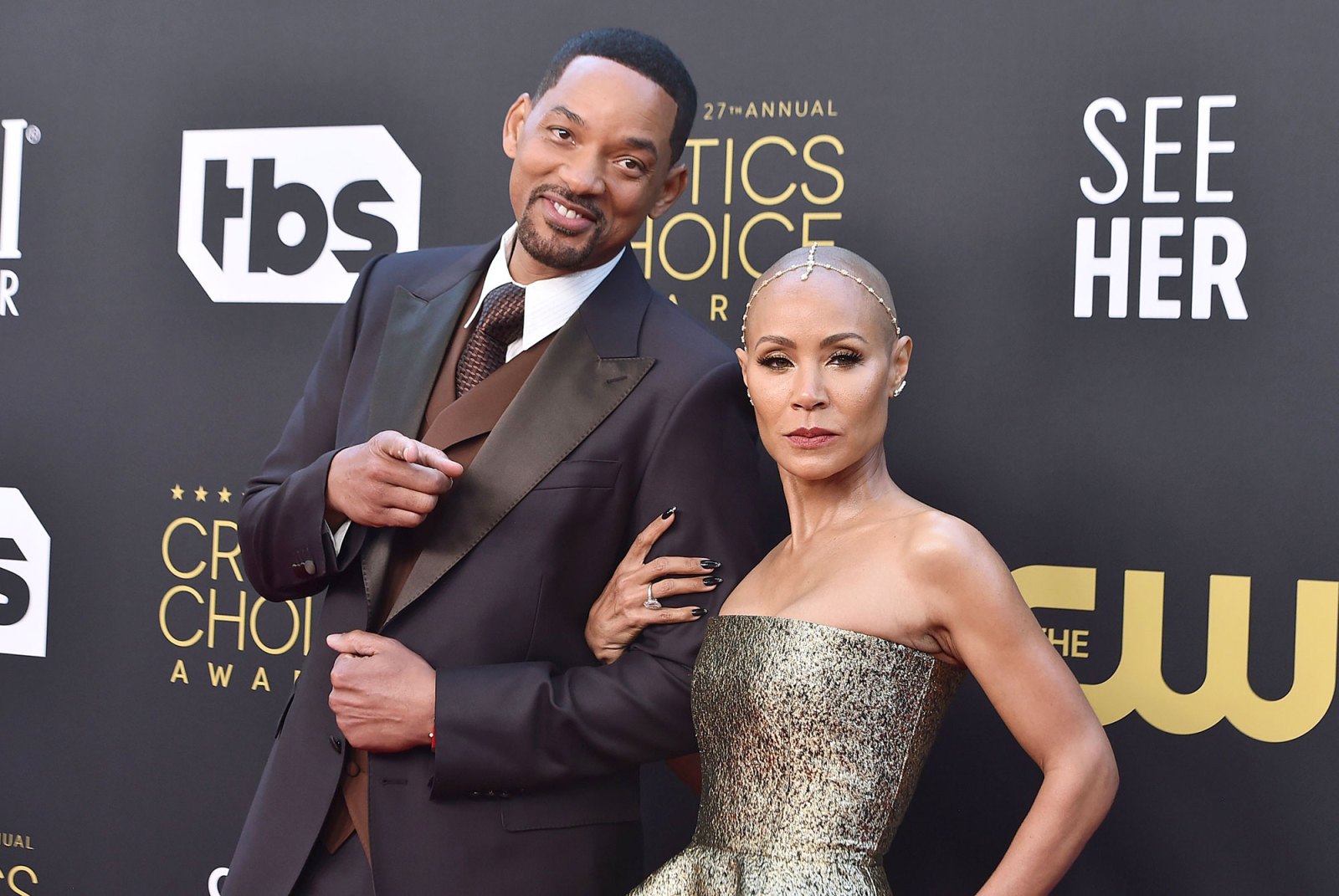 Also Read-"Let's hope we never have to use these": Oscars CEO Bill Kramer Has Hired Crisis Teams To Stop Will Smith From Slapping Hosts Again
It was also stated that since the event, the I Am Legend actor has been "in hell," and he wanted to find a way to "move ahead" without bringing up the slap once more."His team had hoped that the controversy would quiet down, but it just hasn't," the insider continued. Without dealing with the smack, he wouldn't be able to proceed effectively.
Also Read-'Interesting Will Smith wasn't invited but Mark Wahlberg was': Mark Wahlberg Presenting SAG Award to Asian Cast of Everything Everywhere All at Once Despite Hate Crime Conviction Divides Internet
Source-the things