The American football player Tom Brady is widely regarded as the greatest quarterback of all time who has contributed a lot to the sports industry. His love for sports came to an end when he decided to retire from the industry however overturned his decision six weeks later this year. Now that the NFL player had decided to continue playing football, his wife seems unhappy with his decision.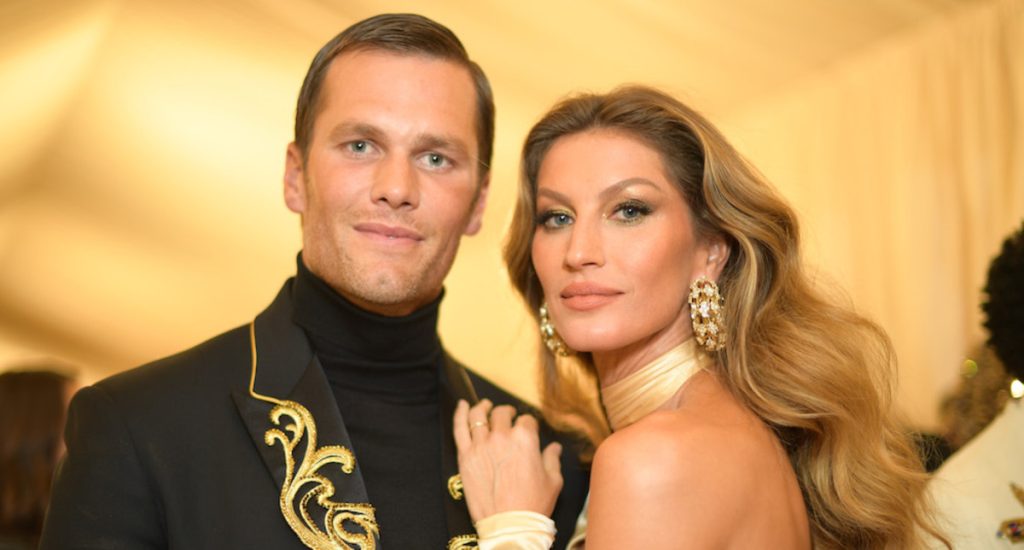 Also Read: Brazilian Goddess Gisele Bundchen Was Pissed With NFL Legend Tom Brady For Coming Out of Retirement, Wanted Him To Be Present For Their Kids
Things have turned out quite bitter with many reports claiming that the couple is allegedly breaking up. Amidst the rumors, the supermodel ignited the speculations when she was recently spotted by not wearing her wedding ring.
Gisele Bündchen Spotted Without Wearing Her Wedding Ring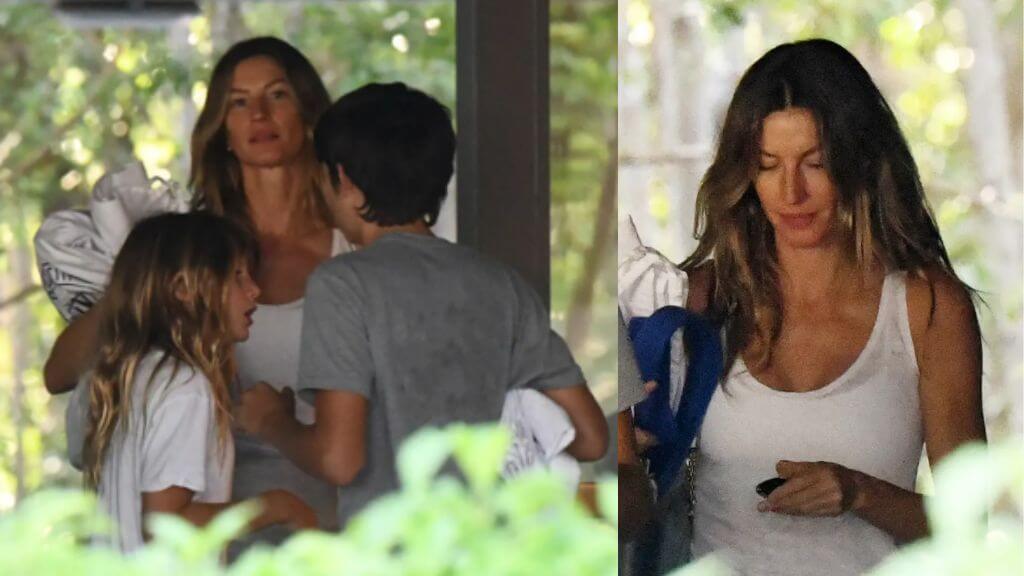 Also Read: $650 Million Worth Tom Brady And Giselle Bundchen Are Struggling To Save Their Relationship, Giselle Bundchen Is Unhappy With Brady's Decision
The 42-year-old supermodel, Gisele Bündchen was spotted with her children Benjamin and Vivian without wearing her wedding ring on Tuesday in Miami.
She was in casual attire wearing a white scoop-neck tank top and light gray leggings.
She appeared to be assisting with her kids' gym equipment which she then passed it on to them. The gear included a water bottle, karate dogi, and a blue karate belt, as per PageSix.
This is not the first time she sparked her breakup rumors as she was snapped leaving a South Beach gym without having her ring on that day as well.
Also Read: NFL Superstar Tom Brady, Supermodel Gisele Bundchen Headed For Divorce, Leonardo DiCaprio's Ex-Girlfriend To Possibly Fight Brady For A Whopping $650 Million Fortune
Gisele Bündchen Allegedly At Odds With Tom Brady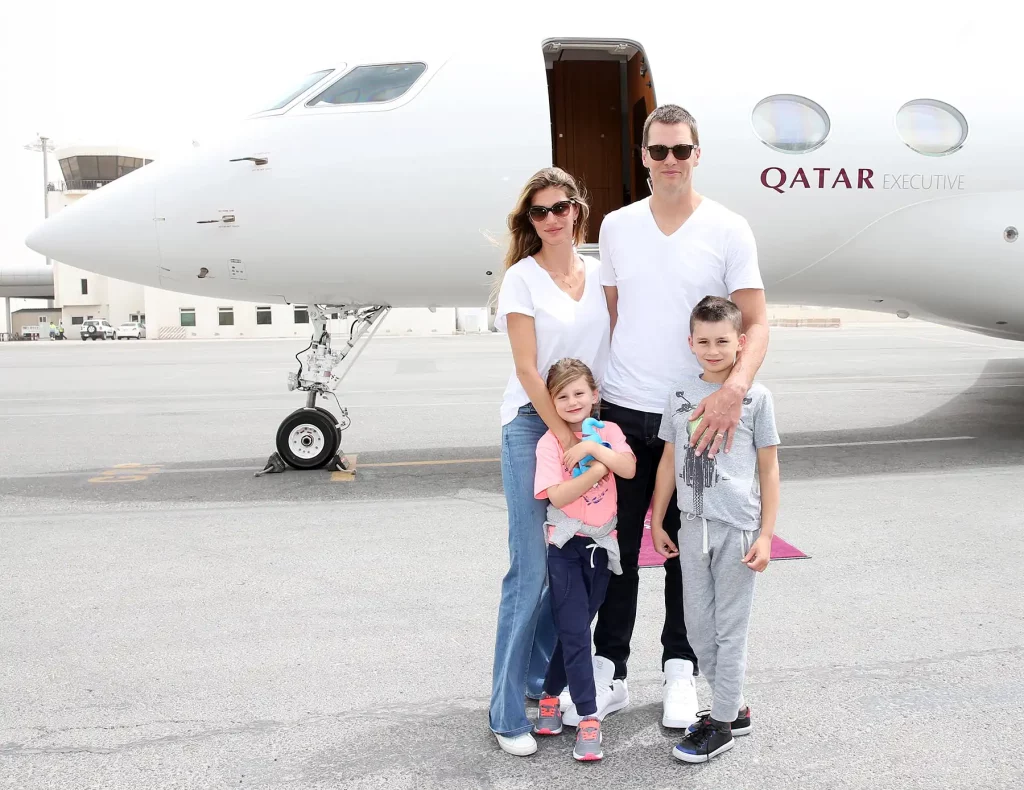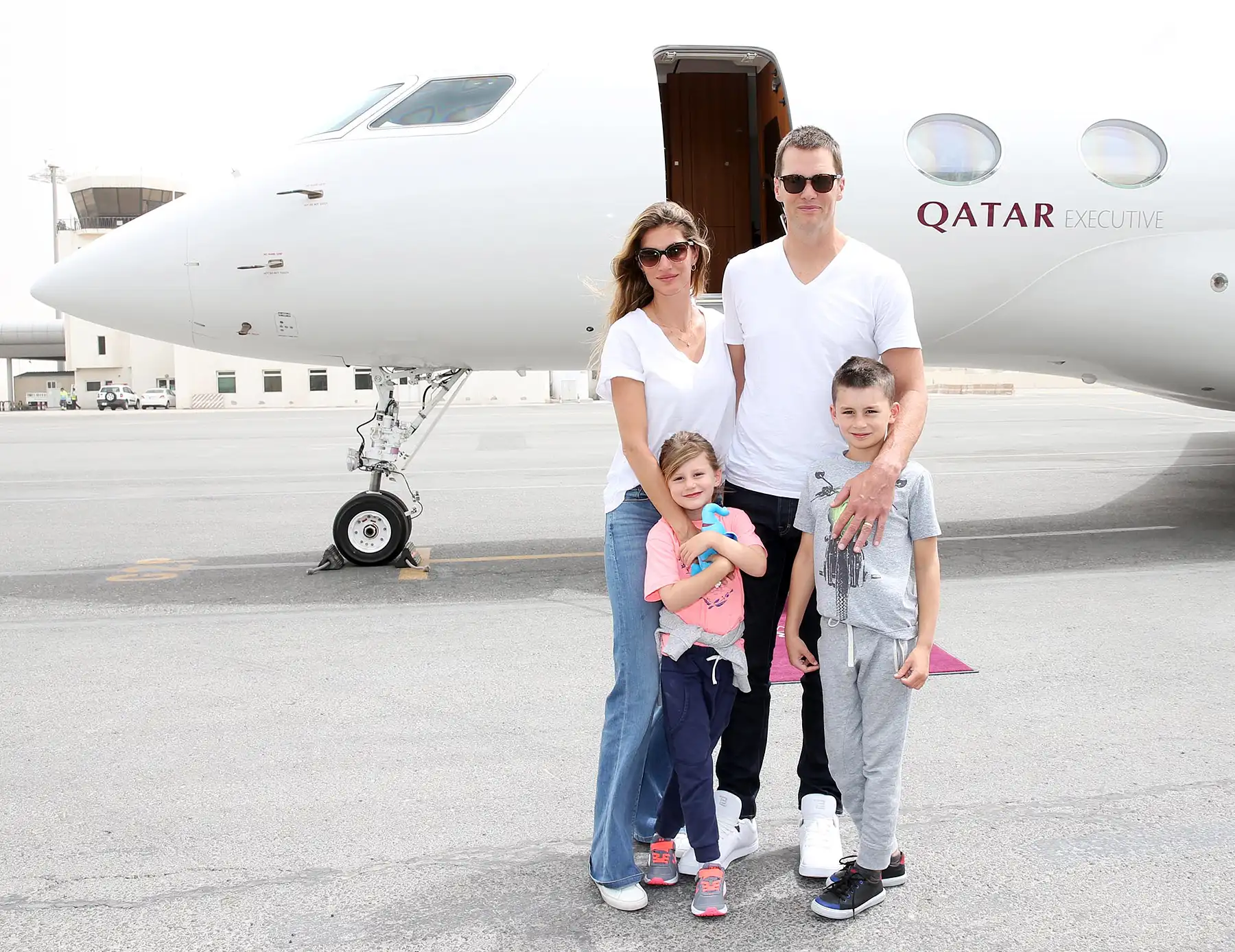 You May Also Like: Tom Brady Expected To Win Another NFL Ring As Fans Point Out His Mysterious Winning Streak Related To Jennifer Lopez's Multiple Marriages
According to various reports, the couple had been in dispute regarding the NFL player Tom Brady's decision to unretire from the industry in May. The Brazilian supermodel the previous month told an outlet about what she thinks of her husband's profession.
"This is a very violent sport, and I have my children." She also added, "I feel that everybody has to make a decision that works for [them]. He needs to follow his joy, too."
As per recent reports, the couple's strong relationship is now falling apart.
A source told the outlet,
"I never actually thought this argument would be the end of them, but it looks like it is," adding, "I don't think there will be any coming back now. They both have lawyers and are looking at what a split will entail, who gets what and what the finances will be."
The couple reportedly met during a blind date set up by a mutual friend in 2006 and tied the knot three years after meeting each other. Though both celebrities have not addressed their separation rumors, reports continue to surface about their marriage difficulties.
Source: PageSix