Sylvester Stallone and Jennifer Flavin are ending their marriage after being together for 25 years. The two got married in 1997 and share 5 children. Jennifer Flavin also accused the actor of moving assets from marital funds. While it is still not clear why Jennifer Flavin decided to file for a divorce, fans speculate that Sylvester Stallone's recent tattoo coverup could be the reason behind their split.
Jennifer Flavin filed for divorce on Friday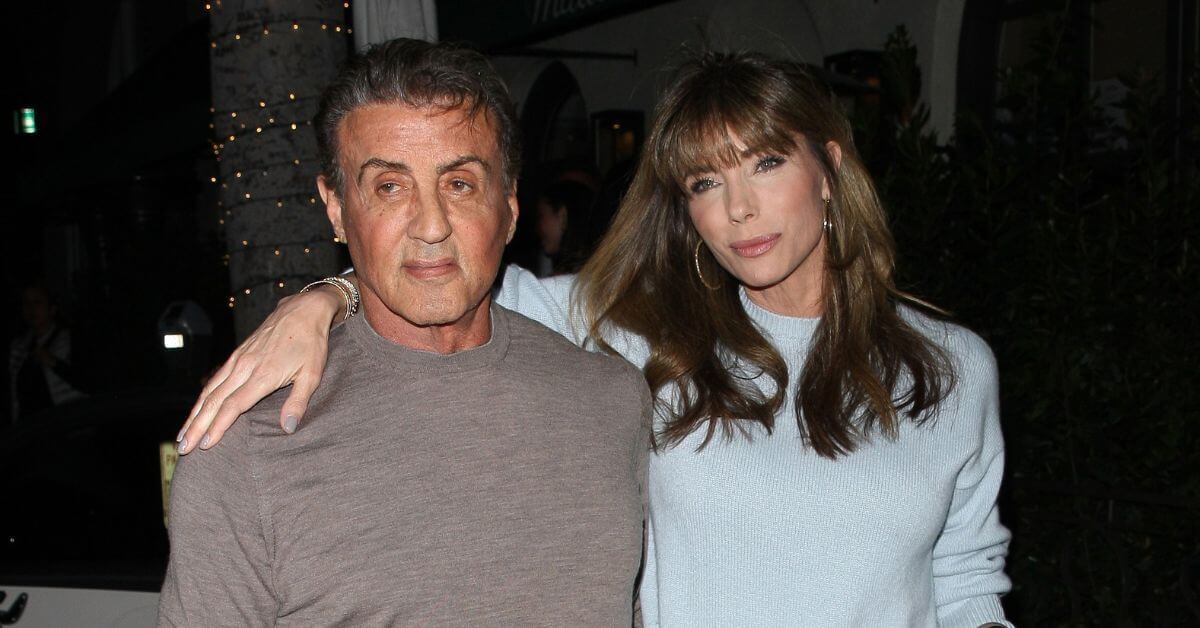 Jennifer Flavin filed for divorce on Friday in Florida and also wants exclusive domain over their house in Palm Beach. She also accused Sylvester Stallone of moving assets from marital funds. The divorce document states that,
"Upon information and belief, the Husband has engaged in the intentional dissipation, depletion, and/or waste of marital assets which has had an adverse economic impact on the marital estate. Pursuant to Section 61.075, Florida Statues, equity dictates that the Wife be compensated and made whole by receiving an unequal distribution of the marital assets in her favor. Moreover, the Husband should be enjoined from, selling, transferring, assigning, encumbering, or dissipating any assets during the pendency of proceedings."
She will also get rid of Stallone from her last name and re it back to Flavin. She also wants a judge to stop the Rocky star from using the marital funds.
Also read: 'The Gauntlet is Down': Sylvester Stallone Reveals How Legendary Rivalry With Arnold Schwarzenegger For Hollywood's Top Dog Macho-Man Began
Sylvester Stallone recently covered up a tattoo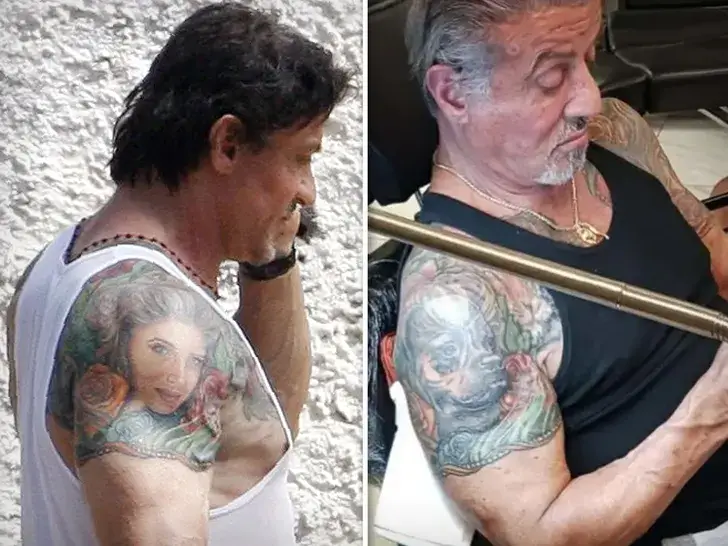 Sylvester Stallone had Jennifer Flavin's face on his arm but he recently got it covered by an image of his late dog, Butkus. Fans think this could be one of the reasons that led to the divorce. Sylvester Stallone's representative explained why he got it covered,
"Mr. Stallone intended to refresh the tattoo image of his wife Jennifer; however, the results were unsatisfactory and, unfortunately, unfixable."
However, the actual reason behind their divorce is still unclear.
Also read: Actors That Hated Being In These Fan-Favorite Franchise Films
Jennifer Flavin recently posted a picture on her Instagram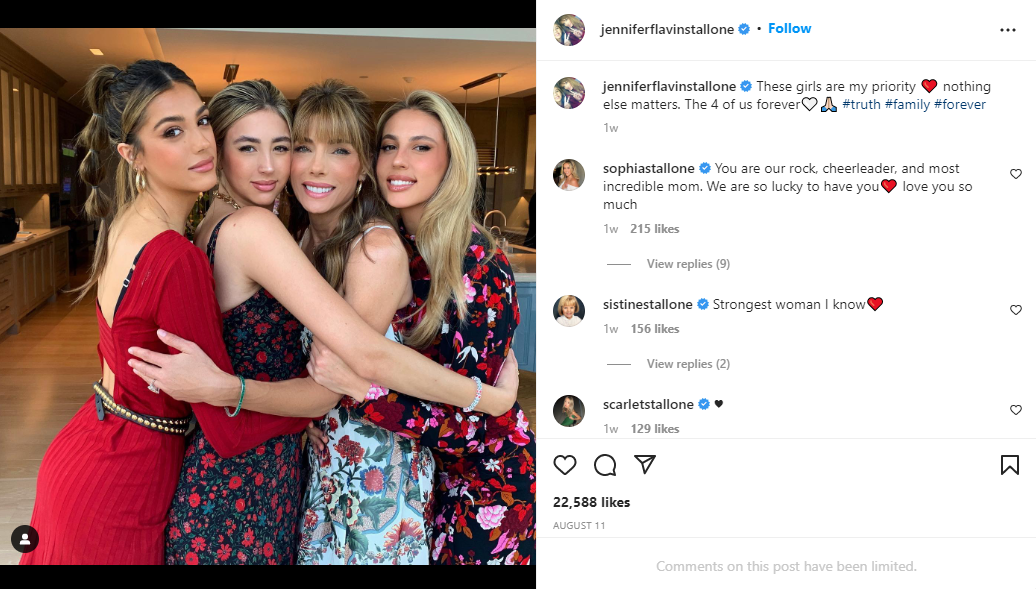 On August 11th, Jennifer Flavin posted a picture with her daughters and captioned it, "These girls are my priority <3 nothing else matters. The 4 of us forever." This post clearly indicates that her daughters are her priority and not her marriage.
Source: TMZ
You may also like: 'I'm a Bit Bored': How Bruce Willis Trolled Sylvester Stallone After He Accused Willis of Being 'Lazy' and 'Greedy' for Not Doing Expendables 3
Thanks for your feedback!