One of the most talented actresses in Bollywood and Hollywood, Priyanka Chopra, never misses an opportunity to astound anyone with her incredible acting abilities and impeccable sense of style. In addition to being a superb actress, she is a devoted wife to Nick Jonas and, of course, a devoted mother to their daughter, Malti Marie Chopra Jonas. 
For those who are unaware, the couple got married in December 2018 and welcomed their daughter through surrogacy in 2022. Nick Jonas' wife recently appeared on the Armchair Expert podcast, where she discussed a variety of topics. 
The Quantico actress explained how going back to India for school helped her prepare for fame. She also spoke about the equity of lighter skin in India, her experience with pay inequality, and the phenomenal development of Bollywood.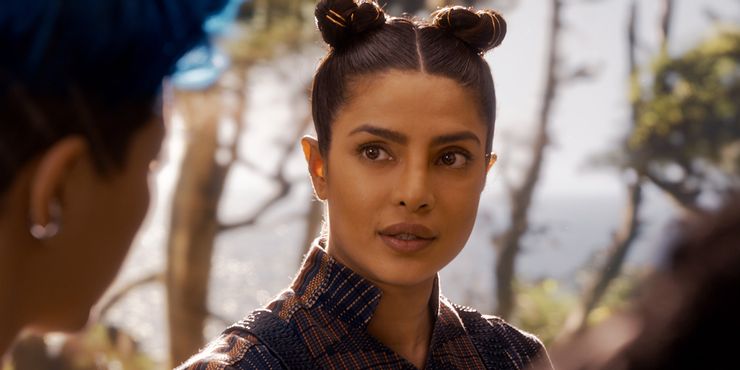 In addition to discussing her transition from Bollywood to Hollywood and how being single helped her focus on what she needed rather than what she wanted, Chopra also discussed her relationship with her husband. 
She also knew that she was ten years older than the Sucker singer, who was only twenty-five at that time.
Also Read: Priyanka Chopra Jonas Got Away With Sexist Comment, Endorsing Violence Against Men
Priyanka Chopra Discussed Her First Meeting With Nick Jonas
Global icon Priyanka Chopra recently discussed her first conversation with her husband, Nick Jonas (American singer, songwriter, and actor), on the podcast Armchair Expert hosted by Dax Shepherd. Speaking of the same, the actress disclosed that when Jonas texted her on Twitter for the first time, she was already in a complicated relationship.
In addition, the Baywatch actress revealed that their mutual friends wanted her to end her previous relationship and they were trying to match her with Jonas. She added that even his brother, Kevin Jonas had asked him to get in touch with her. To quote her:
"He slid into my DMs in Twitter. I was in a tumultuous relationship at that time. This is 2016 and we had common friends who like didn't want me to be in my relationship. They were like 'Oh, he is single too. He is not really with that girl but he is.' It was complicated on both our ends."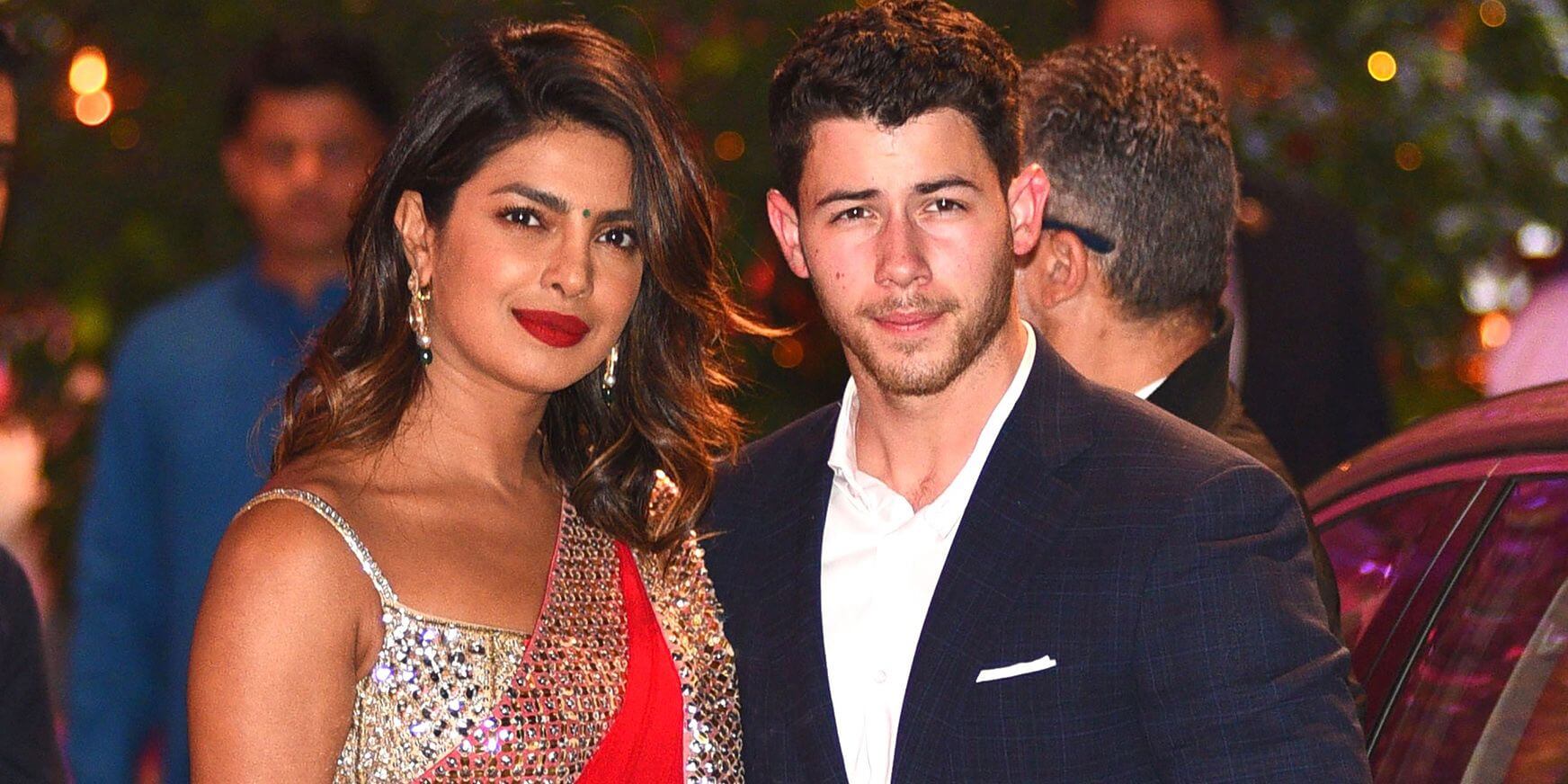 In the same interview, the 40-year-old actress discussed her response to the Jealous singer's text. Speaking of the same, the actress said that although she didn't want to admit it because she was committed to another man at that time, she liked when Jonas messaged her. Chopra also disclosed that she had asked Jonas not to text her on social media because her team would be reading the messages. 
Also Read: Priyanka Chopra Confirms She Wants to Have More Kids With Nick Jonas
Why Mrs. Jonas Was Reluctant to Interact With Nick Jonas at First?
Priyanka Chopra revealed that she was initially hesitant to interact with Nick Jonas. Speaking of the same, the diva said that she wasn't in the mood to interact with anyone when her 30-year-old husband contacted her as she was ending her previous relationship. Chopra added that she was preventing herself from progressing and interacting with Jonas because of the age gap between them. 
Love Again's actress then referred to Jonas as her 'dear old man' and said:
"I didn't want to engage as much at the time. I was like 35, he was 25. I really put a stop on it in a way because I judged the book by the cover. I said, 'I wanna settle down. I have been there and done the fun days.' I was like ready to get serious, not realising my husband was actually a dear old man stuck in a 25-year-old's body."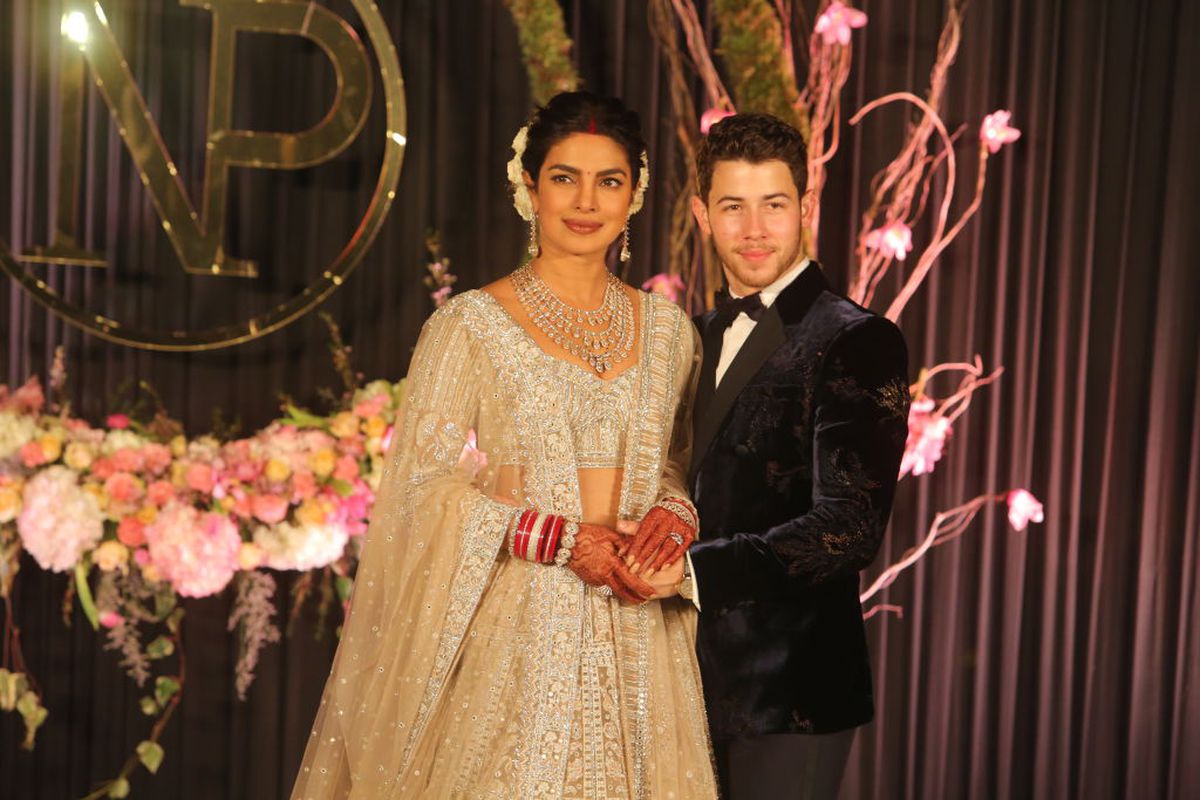 For those who are unaware, Nick Jonas messaged Priyanka Chopra on Twitter, which sparked their conversation.
They first met in 2017 at the Met Gala and started dating in 2018. As soon as they started dating, the couple realized they were meant to be together. They eventually got married on December 1, 2018, and they committed their lives to each other. In the present, the couple is enjoying a happy life with their infant daughter, Malti Marie Chopra Jonas.
Also Read:  Miss Universe 2012 Olivia Culpo Was So Dependent on $70M Rich Boyfriend Nick Jonas She Couldn't Even Afford Groceries After Breakup
Source- Armchair Expert