What the haters say doesn't matter; Kim Kardashian's style is on fire. During the 2022 Met Gala, Kim Kardashian wore Marilyn Monroe's iconic 'Happy Birthday, Mr. President dress,' made by Jean Louis, featuring more than 6,000 crystals stitched onto nude mesh fabric. Some praised the reality TV star for pulling off the look, while others criticized her for wearing valuable memorabilia and setting unrealistic weight loss goals. But, no matter what it took, Kim Kardashian was determined to fit into the dress.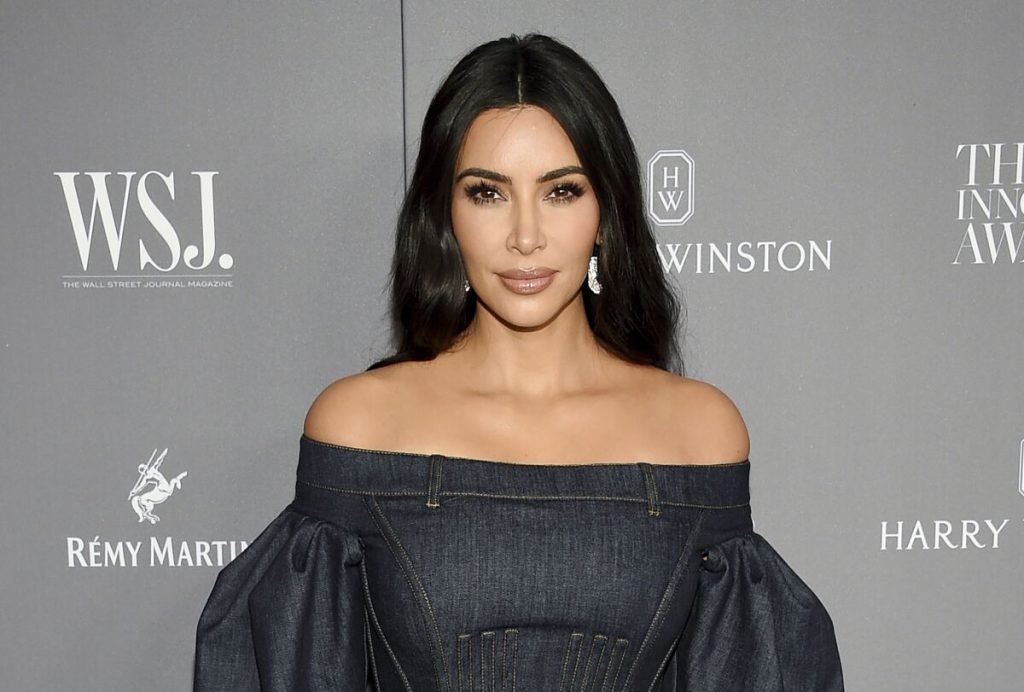 Kim Kardashian's decision to wear Marilyn Monroe's dress to the Met Gala was a "big mistake," according to designer Bob Mackie. However, in The Kardashians' recent episode, she discussed the reasons behind her look at Met Gala and her weight loss experience. Her explanations in the show will go to bum you out.
Also Read: 'I'm the richest black man…Security was able to stop me': Kanye West Furious After Kim Kardashian's Security Stopped Him From Entering Home as Her New Boyfriend Was in There
Kim Kardashian's Unrealistic Weight Loss For Met Gala Look
According to Kim Kardashian, Ripley took her Marilyn Monroe dress away after she tried it on, and it didn't fit over her hips. Kim K was trying to get the dress that Marilyn Monroe wore when she sang "Happy Birthday" to President Kennedy in 1962, on S2-Ep7 of The Kardashians.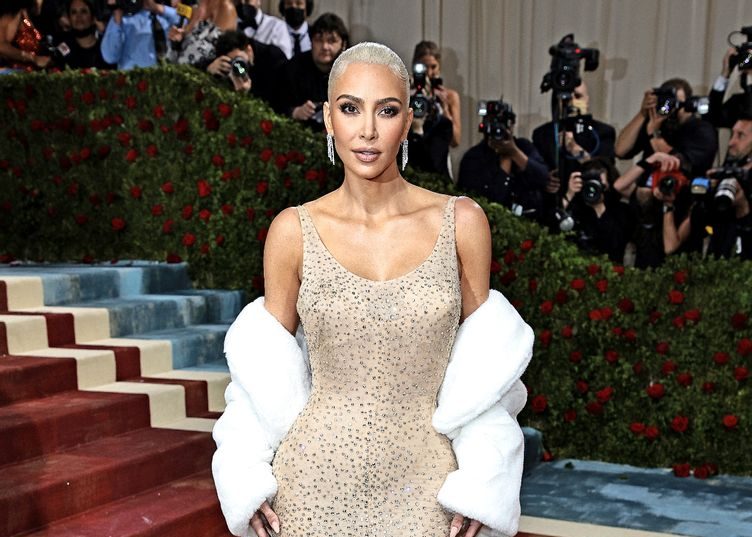 Despite wearing the dress to the Met Gala, Kardashian revealed on the show that its owners, Ripley's Believe It or Not!, initially refused to let her wear it at one point.
In the episode, Kim Kardashian said to her sisters, Kourtney Kardashian and Khloé Kardashian, 
"They just pulled the whole thing from me, so I can't even do it," and, "I'm fuming. I had to try the prototype first and see if it fit, and they sent the original once it was. And when I went to put it on, it wouldn't even go up over my hips. And I was just devastated."
Afterward, Kim K decided to exercise extreme dieting rather than take this as a sign from the universe that she should wear something else to the Met Gala.
She informed Ripley's team, "You know what? I'll try everything, and we'll try it again if I get 10 pounds down."
Even though Kim Kardashian only has "about three weeks" to lose weight, she can't bear to miss the Met Gala. She said, "I could already feel the FOMO happening; I'm not gonna give up."
The footage then shows Kim K's intense workout regime, which includes Pilates reformers, weights, and treadmill runs in a vinyl sauna suit – which can cause heat-related illness.
The Kardashians star continued, "It's gonna be hard, and I have to eat so clean and perfect and cut out sugar, which is so hard for me." 
Although the episode ends before Kim K tries on the dress a second time, it's no spoiler to say that her extreme (and highly depressing) diet and exercise methods worked, and she lost 16 pounds. All her fans witnessed her at Met Gala in the dress she wanted to wear desperately.
Also Read: "Everyone is so f—king fickle": Kim Kardashian Blasts Kanye West's Fans For Trolling Her Outfit, Reveals Disgraced Rapper Dictated Her What to Wear
Kim Kardashian and Pete Davidson's Debut At Met Gala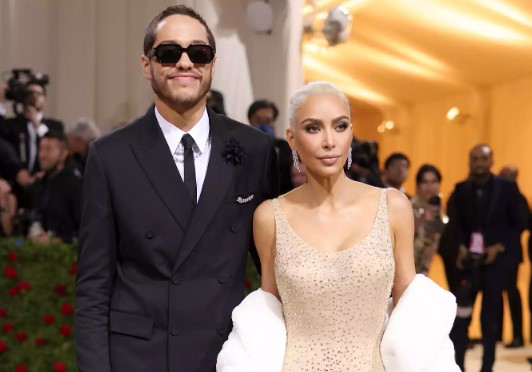 On Monday night, Kim Kardashian and Pete Davidson made their Met Gala debut as a couple, closing down the red carpet. Marilyn Monroe's "Happy Birthday, Mr. President" dress was one of Kardashian's most iconic looks. She wore a white fur jacket and diamond drop earrings to complete the look. However, Davidson kept his look classic in a black suit.
They walked the carpet hand-in-hand, having been linked since 2021. As Davidson guided the SKIMS mogul down the iconic steps of the Met, he remained attentive. As they headed into the event, Davidson stayed close to Kardashian.
To fit into Marilyn Monroe's iconic gown, Kim Kardashian took extreme measures and didn't give up. After losing 16 pounds in three weeks, she turned the prototype into an actual dress.
Also Read: 'This is a big deal for me': Kim Kardashian Furious As She's Denied Wearing $4.8M Marilyn Monroe Dress Again After Her Butt Destroyed It In 2022 Met Gala
Source: EW