It's the Friends civil war we never saw coming! As Courteney Cox was awarded the Hollywood Walk of Fame Star, fans would expect to see all the OG Friends together to celebrate this monumental occasion.
However, there were three notable absences – Matt LeBlanc, Matthew Perry, and David Schwimmer. With fans and media outlets scrambling to discover what went wrong, could there be some behind-the-scenes tension among the cast members?
Friends Forever? Maybe Not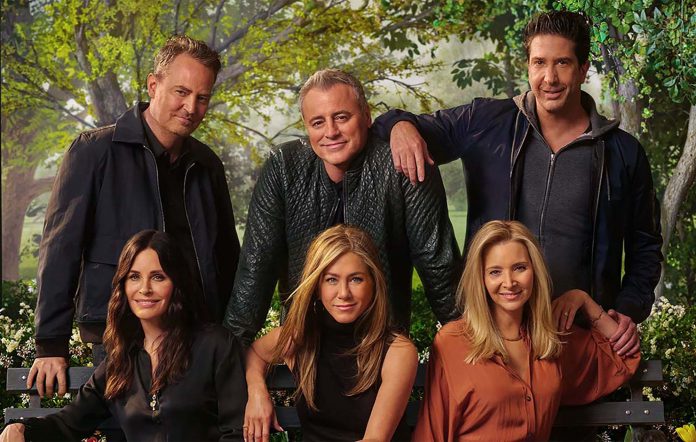 Rumors have been swirling about a possible Friends reunion since the show ended its 10-year run in 2004. But it wasn't until recently that fans' dreams became a reality. In May 2021, the highly anticipated Friends: The Reunion special premiered on HBO Max, reuniting the cast for the first time in years.
Suggested Article: While Will Smith Attempts To Save His Hollywood Career After The Oscar Slap Controversy, Chris Rock Plans To Break Silence About The Humiliating Incident In Netflix Special
The special was a massive hit, allowing fans to catch up with their favorite characters and see the actors reminisce about their time on the show. But even with all the buzz surrounding the reunion, there were a few missing pieces.
Fast forward to Monday, and fans were eagerly waiting to see the Friends cast reunited once again as Courteney Cox was awarded her Hollywood Star. Aniston and Kudrow were present, delivering heartfelt speeches about their friend and co-star. But as the event unfolded, it became clear that three cast members were notably absent – LeBlanc, Perry, and Schwimmer.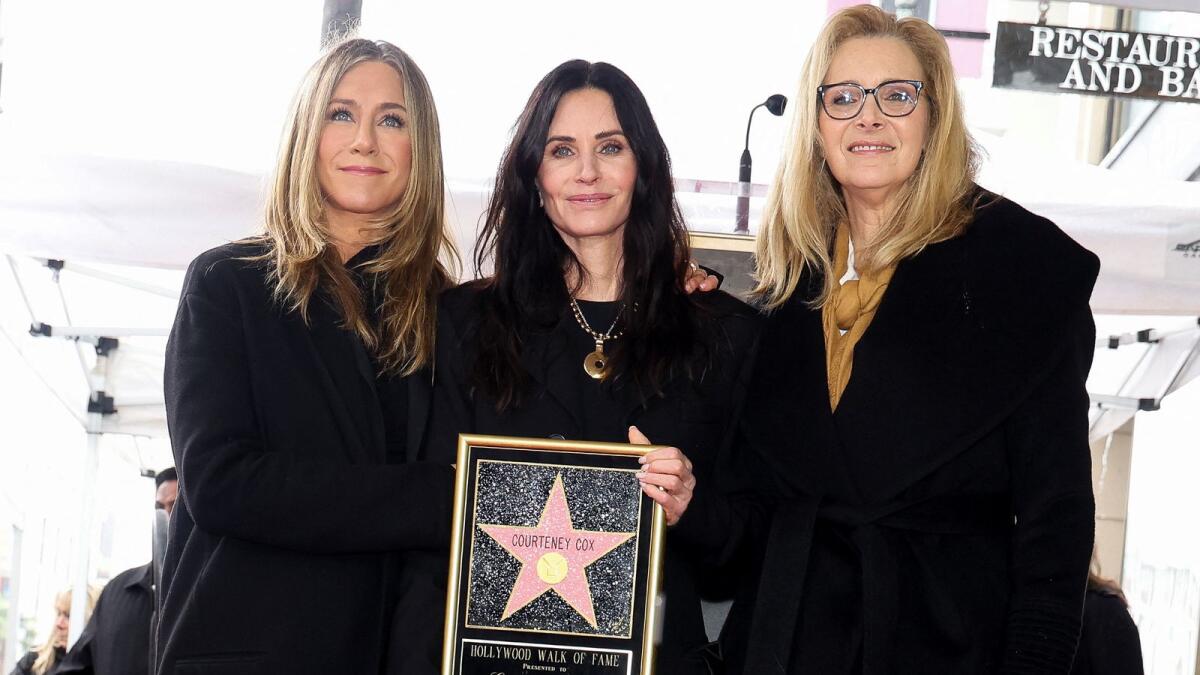 While the trio's absence has fueled rumors of a potential feud among the Friends cast, sources close to the actors have cited a simple reason for their absence – the rain. It was reported that LeBlanc, Perry, and Schwimmer could not attend the event due to inclement weather.
Despite the clarification, the incident has reignited a long-standing debate among Friends fans about the rumored tensions between the cast members. Over the years, rumors of on-set conflicts, jealousy, and even romantic liaisons have dogged the actors. However, the cast members have consistently denied any major rifts or issues between them.
Jennifer Aniston And Lisa Kudrow Show Their Support
Even with the absence of these three cast members, fans will agree that it was great to see the female co-stars supporting Cox being recognized for her achievement. During the Hollywood Walk of Fame ceremony honoring Courteney Cox, her Friends co-stars Jennifer Aniston, and Lisa Kudrow gave touching speeches about their longtime friend and colleague.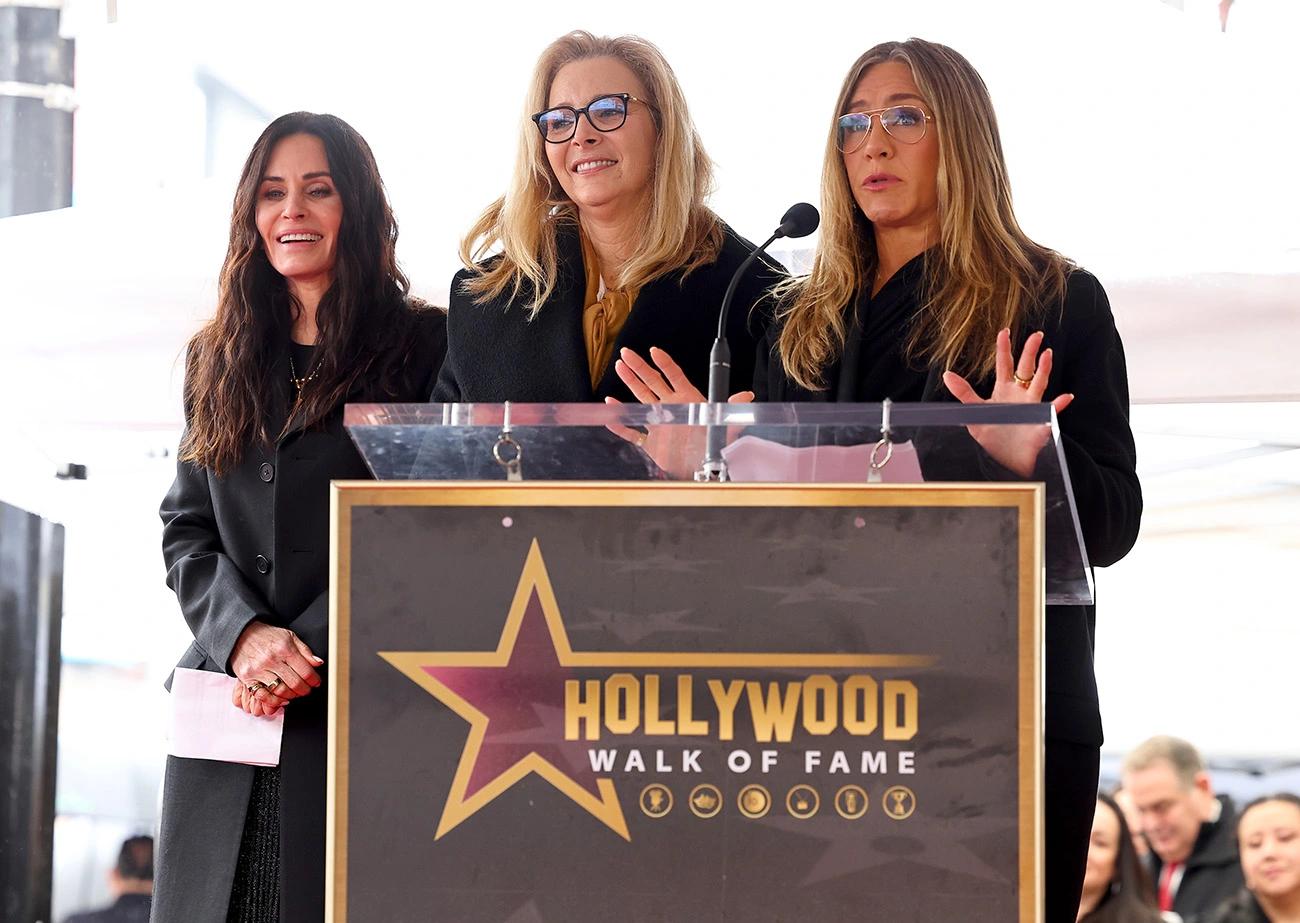 Also Read: "You're A Right Bi-Ch": Emily Blunt Blames Her English Accent For Everyone Assuming Her To Be A Prude Which Won't Go Away Even After Marrying The Office Star John Krasinski
Aniston began by calling Courteney Cox "one of the greatest comedians of our time" and praised her for her talent and dedication to her craft. She also spoke about the special bond that they share.
"We're very honored to be here today to speak on your behalf as your co-workers, your friends, and your family, your sisters. And that's happened since we've known you for a very long time."
From "the beginning of when we met her," Aniston said Cox was "immediately inclusive, warm, loving, interested in everything" about their co-stars.
"To be friends with Courteney is to be family with Courteney. She is responsible for all of that. From the beginning of when we met her, she was immediately inclusive, warm, loving, interested in everything about you."
Read More: "I Can't Believe It Because I Was Married For Two Months At 18": Kim Kardashian's Disastrous Marriage With Kris Humphries Does Not Surprise Her Grandmother Mary Jo Campbell
Kudrow, who played the quirky Phoebe Buffay on Friends, complimented Cox by saying she was "one of the closest, most loving and supportive casts…":
"Courteney, we just want to say that we're deeply, deeply proud to know you. You are the definition of a truly beautiful, talented and what's most important, a truly good and decent human being. And thank you for enriching our lives personally.
Aniston concluded with the importance of Cox's role as Monica Geller on 'Friends' and how funny she was on-screen and in reality.
"And as fans we want to thank you for making us laugh. Watching you on screen and just in life in general, you're one of the funniest human beings on the planet Earth. Nothing makes me happier than a Courteney joke and always making us smile and thank you for enriching our lives with your work. We are so proud of you, we love you, you're sisters from another mister and we love you."
The speeches by Aniston and Kudrow were a heartfelt tribute to Cox's talent, warmth, and kindness. Fans can hold the show and its cast members in high regard, regardless of any behind-the-scenes tension. After all, Friends has become an iconic part of popular culture, and its influence is undeniable.