Doctor Strange in the Multiverse of Madness will contain appearances from all throughout the Marvel universe, including the 20th Century Fox X-Men movies. The most notable guest star is Patrick Stewart, who will reprise his role as Professor X following 2017's Logan. In three X-Men films, James McAvoy performed an admirable job portraying a younger version of the character. With Patrick set to reprise his role as Doctor Strange, there were rumors that James may reappear as well.
Viewers were thrilled when the new teaser for Doctor Strange in the Multiverse of Madness included a surprise cameo from McAvoy's Professor X's older version, Stewart, hinting at his presence in the film. This intriguing cameo by Stewart in the Doctor Strange 2 teaser sparked a social media frenzy, with many fans wondering who else would appear in the film's estimated 148-minute duration. Sadly, McAvoy has claimed that his Professor X has nothing to do with the movie.
McAvoy Denied his Return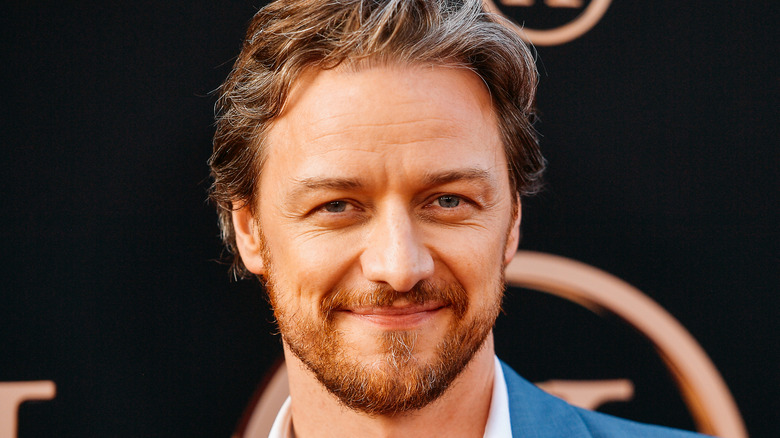 McAvoy answered a lot of fan questions on a variety of current and former projects during a recent Instagram live.  Predictably, inquiries regarding Doctor Strange in the Multiverse of Madness flooded in quickly, prompting McAvoy to respond with a quick and to-the-point answer. One fan inquired if James will be starring in Doctor Strange in the Multiverse of Madness. The actor simply replied, "No!" When another fan asked if he missed playing the X-Men character, James said, "No, I don't think so."
James McAvoy says he won't be returning as Charles Xavier in #DoctorStrange2 pic.twitter.com/hq6mk3F80i

— Culture Crave 🍿 (@CultureCrave) March 24, 2022
While some may be upset, it's likely that McAvoy is avoiding questions concerning his Marvel future, especially since Stewart has previously denied his involvement in the MCU (despite his voice seemingly featuring in a recent trailer). McAvoy was adamant that he had no part in the next MCU, despite Andrew Garfield's previous and similar denials concerning Spider-Man: No Way Home eventually being revealed to be false coverups. With the X-Men films scheduled for a remake by Marvel Studios in the near future, McAvoy's Xavier might be one of the characters carried over from Fox's previous series. Isn't one Professor X, on the other hand, enough? Both possibilities exist, but since the Doctor Strange sequel is just a few weeks away, we'll find out which X-Men characters have joined the MCU. 
Directed by Sam Raimi from a script written by Michael Waldron, Doctor Strange 2 will hit the screens on May 6, 2022. The forthcoming coming movie stars Benedict Cumberbatch, Chiwetel Ejiofor, Elizabeth Olsen, Benedict Wong, Xochitl Gomez, Michael Stuhlbarg, and Rachel McAdams.