This year's Met Gala theme was to honor the German fashion designer, Karl Lagerfeld, and was named – Karl Lagerfeld: A Line of Beauty. The late designer, creative director, photographer, and artist passed away in 2019 but his works hold a groundbreaking reputation ever since he started out in the 1950s up until his demise. While most of the celebrities paid homage to the icon by choosing costumes inspired by his sense of style or his designs as well, Jared Leto thought out of the box and decided to cosplay Lagerfield's cat instead.
Jared Leto dressed as Karl Lagerfeld's cat at the 2023 Met Gala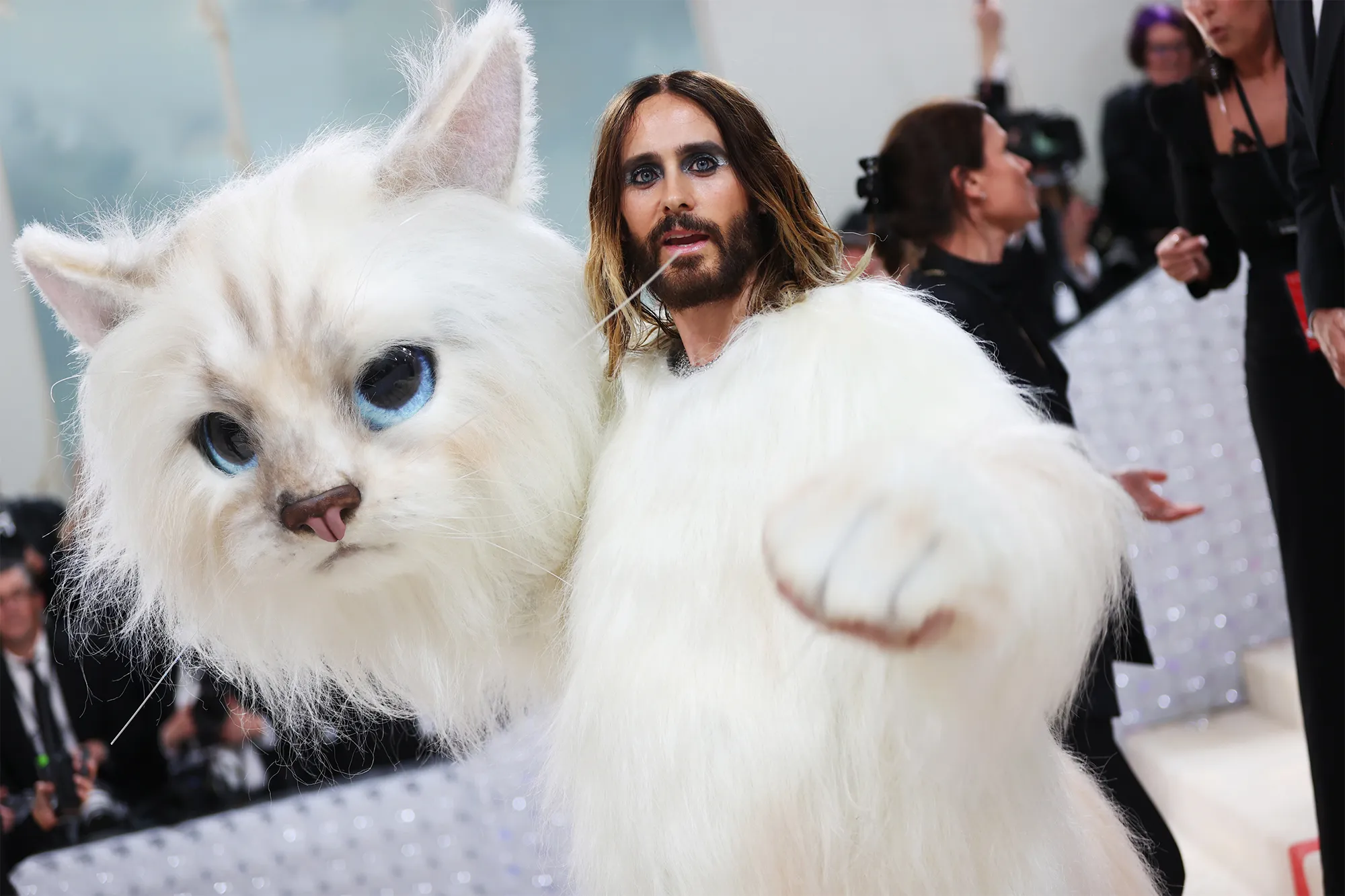 Jared Leto made his fifth appearance at the Met Gala this year dressed in a costume created as the replica of Karl Lagerfield's beloved cat, Choupette. The full fur suit, which looked uncannily similar to the famous Birman cat, came with a detachable head which the Dallas Buyers Club star eventually removed while on the ivory carpet and gave us all the sass.
Several rumors had suggested that Chouppette herself would walk the carpet too but that wasn't the case as she didn't show up. What adds to the entire spectacle is that the 51-year-old is all set to portray Lagerfield himself in an upcoming Chanel biopic.
After "prowling" the carpet in his "cat suit", the Morbius actor switched to a regal black outfit with a black cape, silver neck detailing, and glittering white shoulder pads. He rounded off the whole look with smoky eyes.
Also Read: Morbius 2: It's Morbin's Time: Jared Leto Trolls Himself With Parody Video
Where is Jared Leto's severed head replica from the 2019 Met Gala look?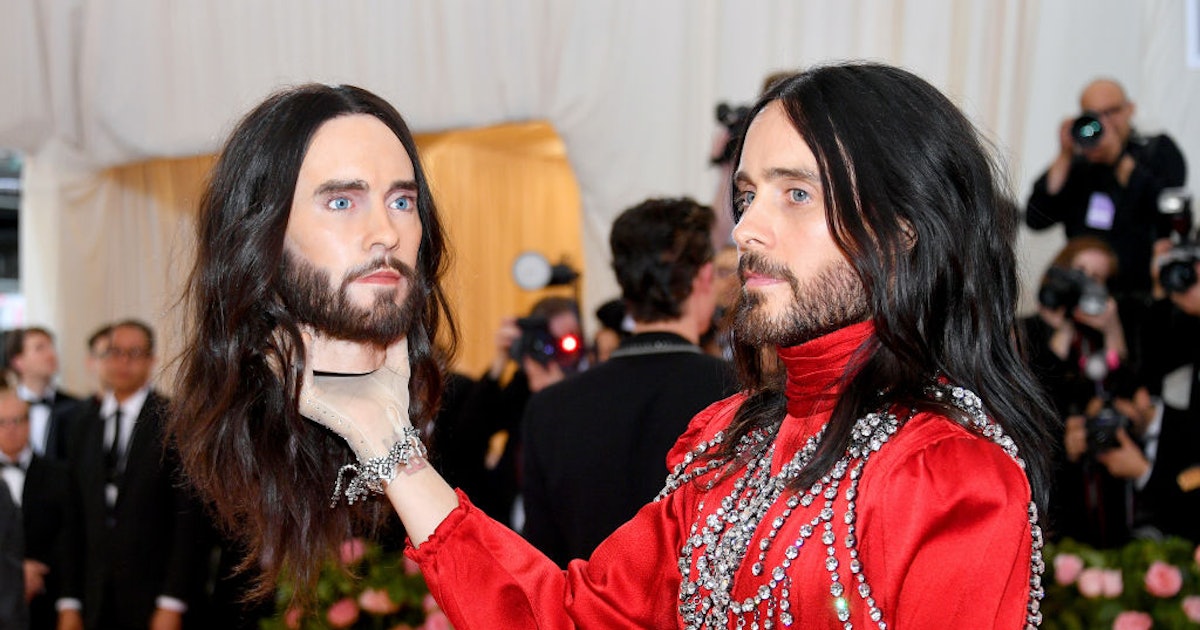 However, dressing up as a famous cat might still not be the weirdest thing Leto has done at the Met Gala. Who can forget his 2019 look where he showed up with a replica of his own severed head? He did lose it after a few months though. In a 2019 interview with GQ, roughly 6 months after the Met Gala, the Requiem for a Dream star was asked about his eerie replica and he answered,
 "Honestly, I have no idea. I think someone may have stolen it. If anyone out there finds it, bring it in to your nearest Gucci store in exchange for a pair of dirty sneakers."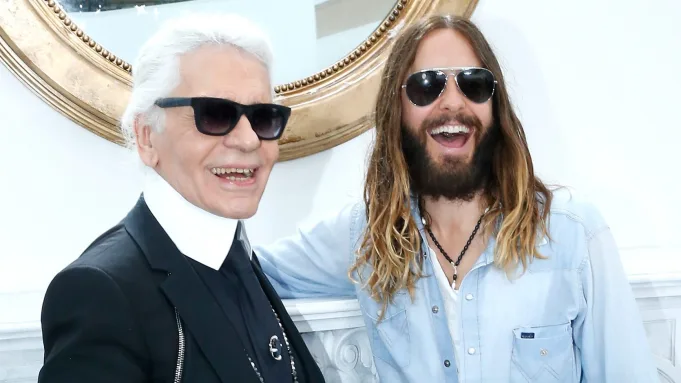 Also Read: 'We don't care + we won't be buying': Following Brad Pitt, Morbius Star Jared Leto Launches Gender Neutral Skincare Brand 'Twentynine Palms'
In a 2022 interview with Deadline, the House of Gucci star addressed questions regarding his upcoming portrayal of Karl Lagerfeld, whom he called an "inspiration" in addition to being "a true polymath, an artist, an innovator, a leader and, most importantly, a kind man." He further added,
"When we came together with the Karl Lagerfeld team, we immediately shared a creative vision of doing a respectful ode to Karl while pushing the artistic boundaries of what a biopic can be. I'm so grateful to Karo, Pier and Seb for allowing us to go on this journey together."
The Lagerfeld biopic is still in the works and the Met Gala has only piqued the fans' interest in the whole affair.
Also Read: 'I Liked Her a Lot': Fans Outraged After Jared Leto Supports Convicted 'Fraud' CEO Elizabeth Holmes
Source: Page Six Style