Making his debut as the Clown Prince of Crime in 2016's Suicide Squad, Leto's portrayal of him proved to be quite divisive. Many took issue with his heavily-tattooed look even before the movie came out. It seems that the incredible success of Todd Phillips' Joker has shifted the focus on the iconic character in a different direction. With Joaquin Phoenix now dominating the headlines as Arthur Fleck, it appears that there's only enough room for one Joker in town.
Jared Leto is Not Happy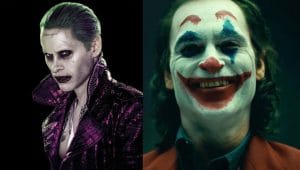 Leto was previously angry about how much of his scenes in Suicide Squad were left on the cutting room floor. More recently, reports have surfaced over his displeasure with Warner Bros. and DC. The Academy Award-winning actor wasn't happy that the Joker was being featured in a high-profile movie without his involvement.
Leto wanted to try and get the movie scrapped entirely. But, the shared universe always left the door open for him to appear in other projects.
Reports say its a No For Leto's Joker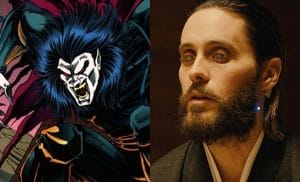 For all those hoping that Leto will soon be back as Joker, that does not appear to be the plan. New reports suggest that Leto's Joker won't be involved in either The Suicide Squad or Birds of Prey. If Leto isn't going to be in Birds of Prey or The Suicide Squad, it is fair to question what future he has with the character. There is a belief that his time as Joker is entirely over. Though it is not confirmed yet but not to see him any further.
While Leto is already signed up to play Morbius for Sony and has a solo film on the way next year, he may be ready to move on from Joker. But the actor has an affinity for the character and would love to play the Joker again. However, the recent creative reshuffle certainly makes it sound as though there's no longer a place for him.
Source: wegotthiscovered, screenrant