The death of the controversial talk show host, Jerry Springer has created a wave of news in the cinema world. Springer dies at the age of 79 after having a 27-year-long run as the host of The Jerry Springer Show. The show included almost 4000 episodes and every one of his episodes was considered to be explosive. The former Mayor of Cincinnati has many controversies under his name. The paternity test, the bleeped-out swearing, and the security guards always ready to break up a fight, among others.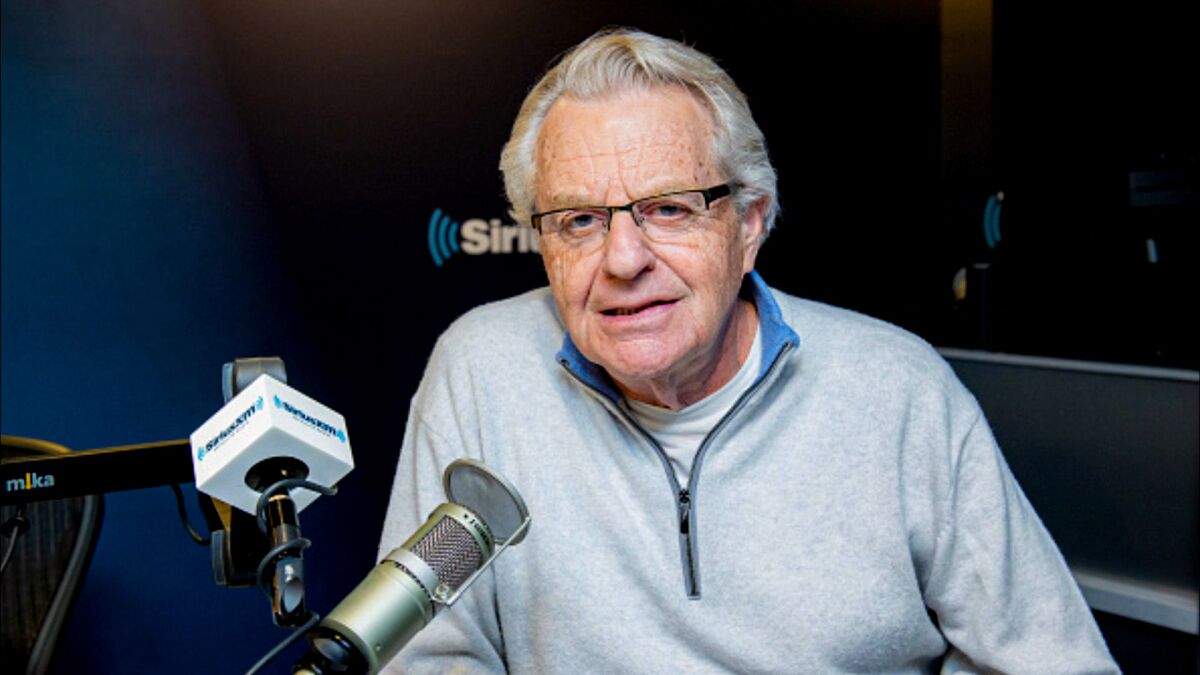 However, there are a few moments of his career that surpass even the wackiest standards of tabloid TV. Here we are going to talk about his top 5 outrageous moments.
5 Most Outrageous Moments By Jerry Springer
The first on the list is the 2011 clip that has everything. One family member reveals a "secret" to another, a cheating boyfriend, and, also, a stripper sister. In this episode, a woman who has a history of sleeping with her sister's exes comes on stage to reveal to her sister that she slept with her boyfriend. We all know how this ends, yes, there is a lot of slapping and hair-pulling that happens after the revelation.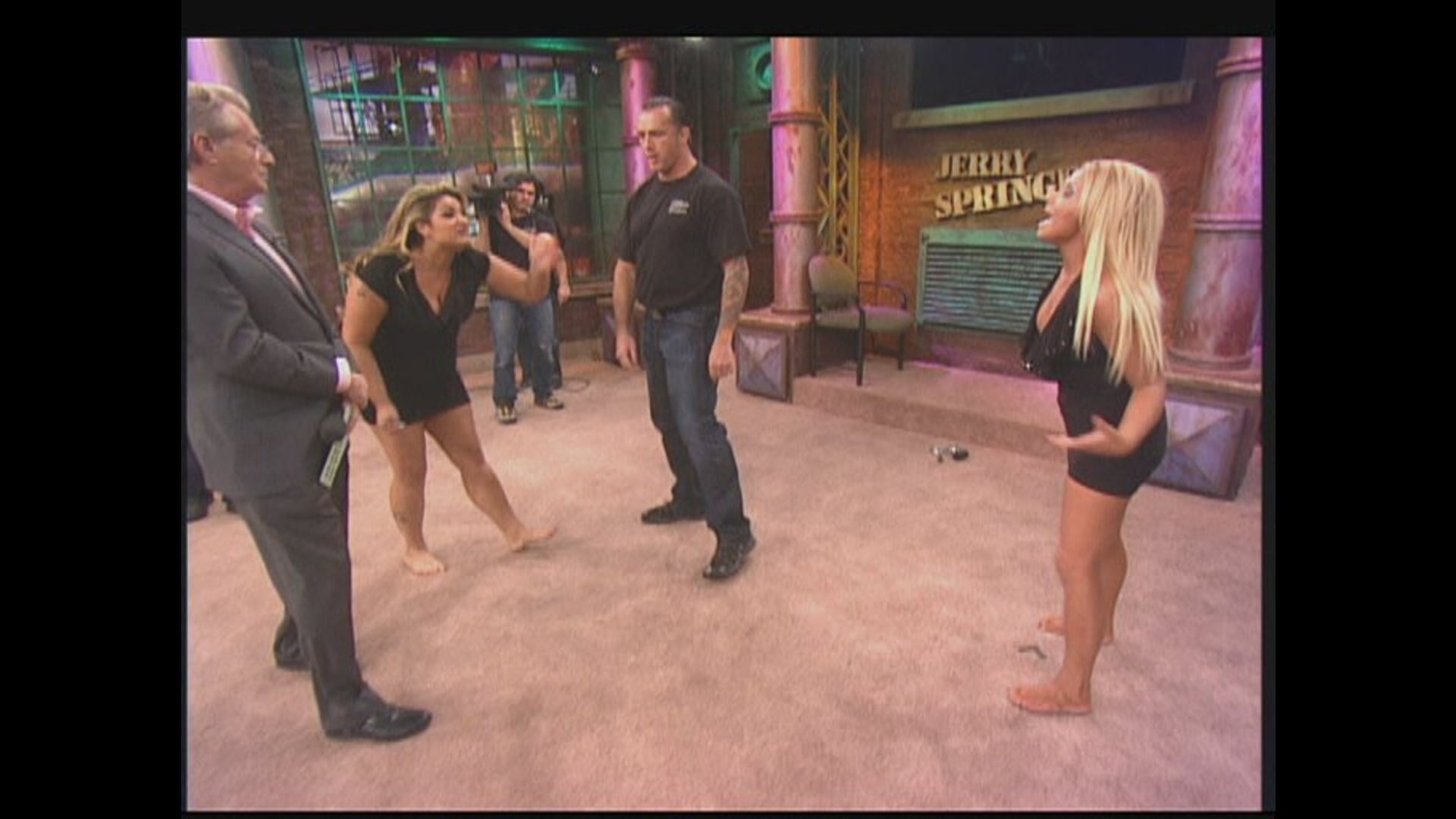 The next moment involves confronting a racist. Being the son of Jewish-German refugees who fled the Nazis, Jerry Springer was personally involved in this moment. In 1995, Springer told an antisemitic priest, "I don't hate you, I feel sorry for you." When the priest went into a Holocaust-denial rant, the host told him to "shut your face", which almost led to fists getting involved.
Suggested Article: Jerry Springer, Host of Controversial Talk Show That Ran for Nearly 5000 Episodes, Passes Away at 79 After Cancer Battle
The third involved an adult movie actress, Annabel Chong, as a guest on the show. She claimed that she slept with 251 men in just 10 hours. Springer went ahead and asked her, "Are you ever going to be able to love a man?" to which she confidently replied, "Why Not?".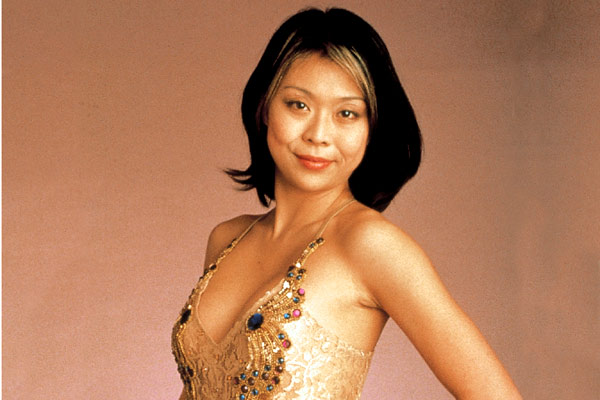 The fourth moment swings way off the line of craziness. In this episode, a Missouri farmer married his horse named Pixie and he revealed, "As far as s*x goes, we make love. We don't fool around on each other." Springer was unaware of the farmer's revelation on the show, which is why he seemed physically ill on-air.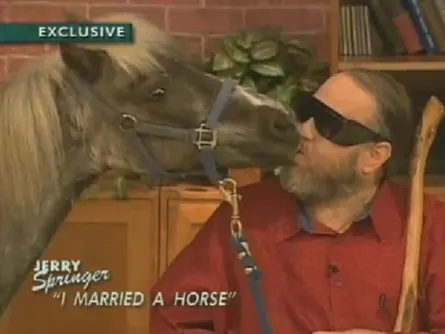 Suggested Article: "I feel like I should take my skirt off": Kelly Ripa Desperately Tries to Revive 'Live' After Mark Consuelos Replacing Ryan Seacrest Pummelled Show's Rating
For the final moment, we bring you a love triangle, but in this case, it feels more like a love 'ping-pong'. A Montana woman fell in love with a California man, who apparently walked 1,200 miles to be with her. When they broke up, she ended up with his father, who she had a child with. She regretted her decision and wanted to reunite with her ex on stage. It's no surprise that he rejected her.
How Did Jerry Springer Die?
The 79-year-old host bids adieu to the world after a battle with pancreatic cancer. All the episodes that Springer has covered to date can be termed as a notch above crazy. The talk show host died peacefully on 27 Apri Ppl at his home in suburban Chicago. The Jerry Springer Show will always be considered in the list of the most bizarre encounters in television history.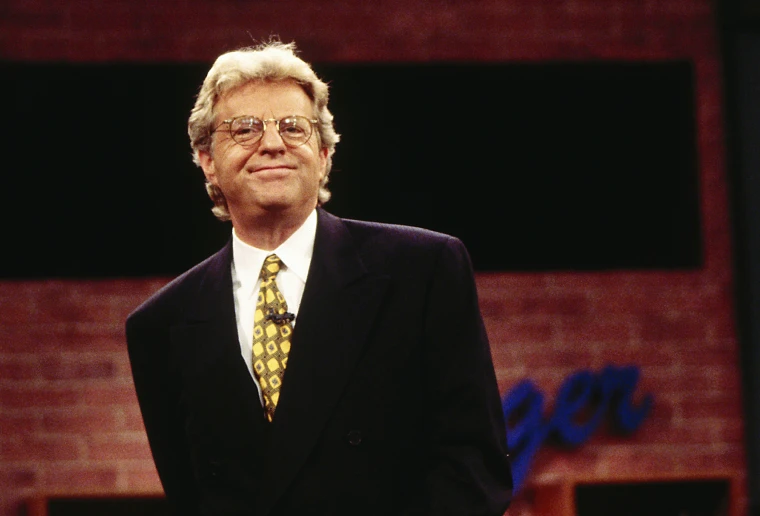 The host has left behind a ton of memories. His 27-year-long career has witnessed all the drama. After Springer's death, tributes poured in from all over the industry.
Suggested Article: "The future starts now": Kelly Ripa Wants 'Live' Fans to Calm Down as They Resist Mark Consuelos Officially Replacing Ryan Seacrest
Source: The Guardian