The Official title of the third sequel of the Ant-Man franchise, Ant-Man, and the Wasp: Quantumania, likely explains how Kang The Conqueror will be introduced in the MCU. Kang, the conqueror, will be played by Jonathan Majors, and he will join the MCU in phase 4. 
Ant-Man and The Wasp: Quantumania
The title of the upcoming Ant-man film, Ant-man and the Wasp: Quantumania, seemingly explains how Kang, the Conqueror, will join the Marvel cinematic universe. The major update was disclosed by the president of Marvel Studios, Kevin Feige, at the Disney investors day in December 2020. The filming for the third edition of the Ant-Man franchise has been in the works for months. Stars such as Paul Rudd, Evangeline Lilly, Michael Douglas, and Michelle Pfeiffer will return to their previous roles. It is also confirmed that Kathryn Newton will be cast for the role of Cassie Lang.
Another bit of Ant-Man 3 news is that it is now confirmed that Jonathon Majors will play Kang The Conqueror's role. The star was earlier linked to the role; however, there was no confirmation. Kang is one of the most superior villains in Marvel Comics. At first, fans were baffled that Kang, an Avengers level threat, was added to the Ant-Man film; however, the film's title clarifies why he is involved.
Who is Kang The Conqueror: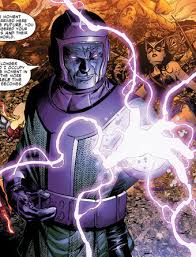 As a time and universe hopping conqueror, Kang being tied to the quantum realm makes sense. So far, the quantum realm is the only way to time travel after the avengers' endgame. Tony Stark made this possible thanks to his final invention. Even though the Avenger's team did not understand the repercussion of time travel, Tony had the foresight to realize that if they mess with time, that time will mess with them. It narratively makes sense that Kang could come from the quantum world and cross paths with both versions of Ant-Man.
The MCU has explored the quantum realm multiple times, but nothing horrible came off it like Ant-man in the first film was able to return from the quantum world, they used the quantum world to help Ghost, and of course, they used the quantum world to time travel in the Avengers Endgame. If Kang uses the quantum world for conquests and rules it; as a result, he would soon discover what Ant-Man and the rest were upto. It remains to be seen how much of a villain Kang will be. However, it makes sense why he is now showing up in the MCU.
Source: WeGotThis