Keanu Reeves who is known as "the internet's boyfriend," has given his heart to a long list of women. Reeves has witnessed it all, from a brief relationship to an unintentional wedding. Now that the John Wick actor is happy with Alexandra Grant, an American visual artist, let's take a look back at Reeves' dating history. Although the actor lives a private life and keeps his love life private too, here are the women who once stole Reeves's heart.
Jill Schoelen on the sets of Babes in Toyland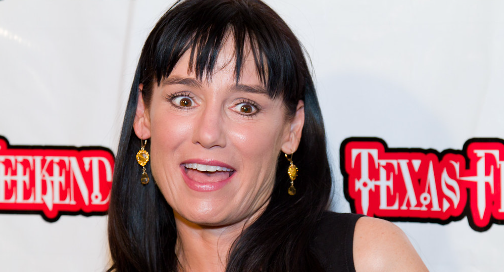 Former American actress Jill Schoelen met Keanu Reeves on the set of Babes in Toyland. where Schoelen was Reeves's co-star, and this is where their love story began. They dated for three years after getting close on the sets. After their breakup, Brad Pitt and Schoelen fell in love and got engaged. Pitt and Schoelen's relationship lasted only three months. Schoelen married Anthony Marinelli in 1993, and they divorced in 2002.
Read More: "His Normal Voice… Pretty Deep": Michael Jackson's Musical Director Confirms Late Icon Masked His Baritone Voice For The Fans
Keanu Reeves had a crush on Sandra Bullock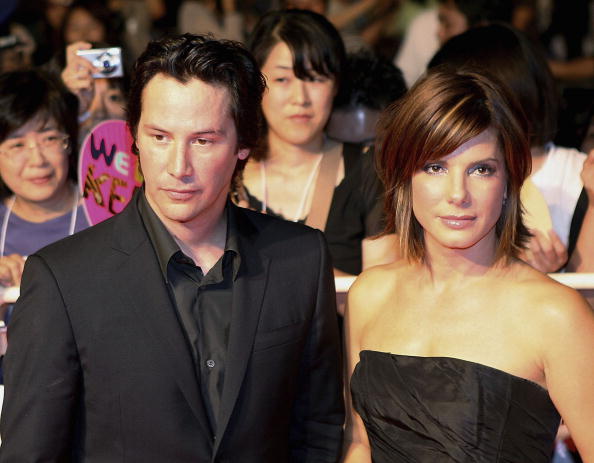 In the year 1994 when the movie Speed was released, Hollywood witnessed the most sensational on-screen chemistry between Reeves and Sandra Bullock. After filming together for the film they formed a beautiful knit-tight relationship in the name of friendship. Both the megastars, Bullock and Reeves revealed having a crush on each other. On Ellen DeGeneres' show, Bullock accepted that she had a crush on Reeves and mentioned that they never dated. Reeves in a separate interview with the host said, "She obviously didn't know I had a crush on her either." 
How Reeves' relationship with Jennifer Syme ended tragically?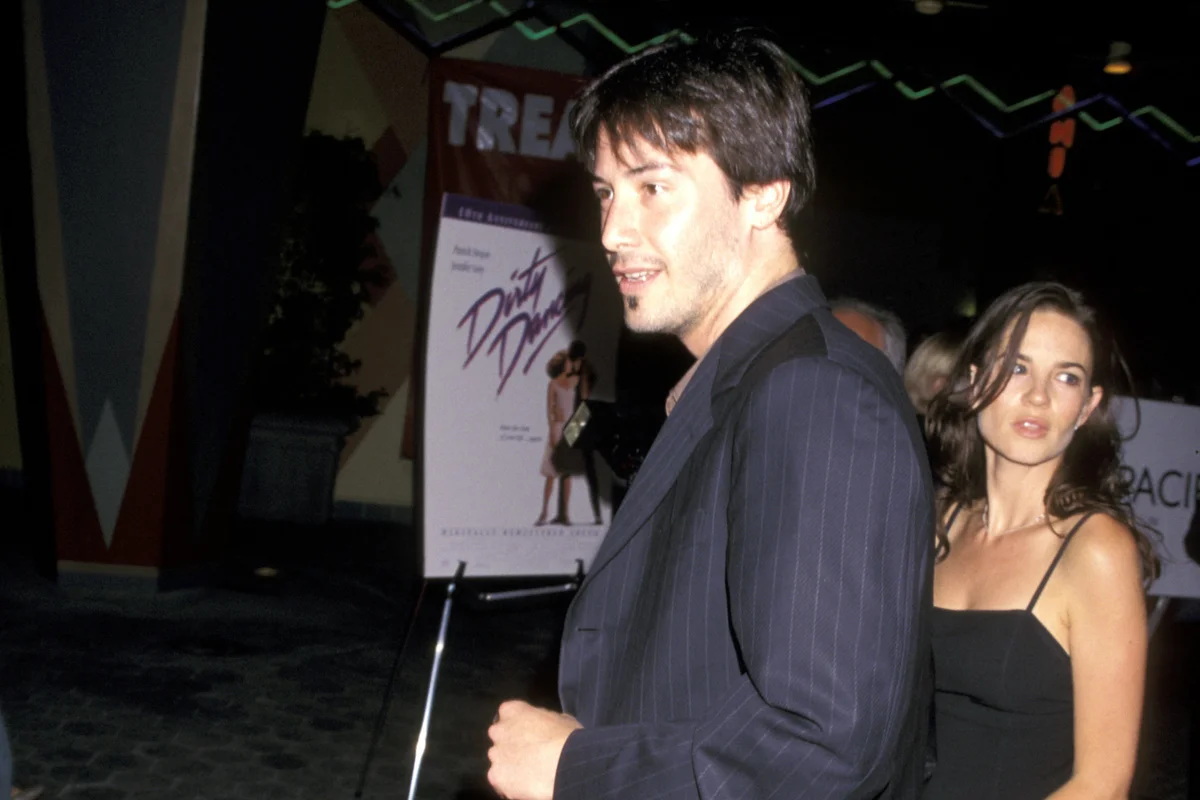 Jennifer Syme was one of the most serious relationships Reeve had. Syme was a Hollywood production assistant and they both started dating in 1998. Soon, Syme got pregnant with Reeve's child but due to premature delivery, their baby girl Ava died. Their daughter was born at 8 months in 1999. After losing their daughter Syme and Reeve parted ways and decided to stay friends. Syme died in a tragic car accident on 2 April 2001 at the age of 28. Just a day before her accident she met Reeve for a brunch. 
Read More: Kelly Ripa Set To Be Honored At 'Power Of Women' Awards After Consolidating Power At 'Live' As Husband Mark Consuelos Replaces Ryan Seacrest
The Accidental Marriage with Winona Ryder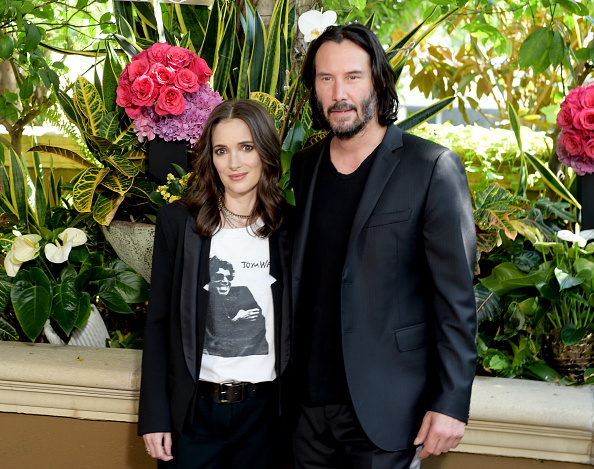 In an interview, Winona Ryder revealed how she and Reeves were accidentally married. She said in the interview, "In that scene, Francis [Ford Coppola] used a real Romanian priest. We shot the master, and he did the whole thing. So I think we're married." Reeves and Ryder never dated but laughed about this hilarious moment when they thought they were married. 
Read More: "I Know How It Will Affect Me At 3 In The Morning": After Never Ending Pain, Bella Hadid Is Glad That She Made A Huge Lifestyle Change
Amanda De Cadenet describes Reeves as a "Man with hardcore Ethics"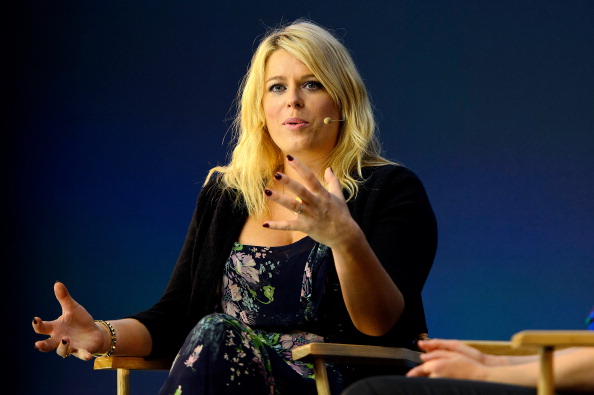 Cadenet in her book It's Messy: Essays on Boys, Boobs and Badass women wrote about her attraction towards the Matrix star. Reeves and Cadenet both made a public appearance together but their relationship didn't last long. Cadenet describes Reeve as a "man with hardcore ethics." They both met when she was 19 years old and was 2 months pregnant. She was married to John Taylor. After her divorce from Taylor, Cadenet went on a date with Reeves. 
Reeves Laughed off the rumors of dating Claire Forlani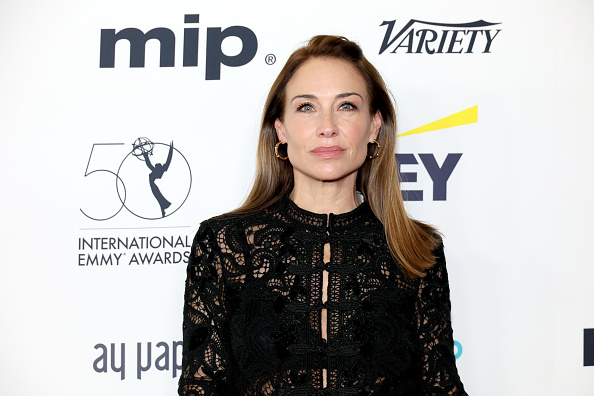 Although Reeves described his relationship with Forlani as friendship it is believed that the two actors dated each other from the year 2004 to 2006. In a statement given by Reeves, he said, "We're good friends." As per the reports of the New York Daily News Reeves and Forlani were engaged. 
Current Love is Alexandra Grant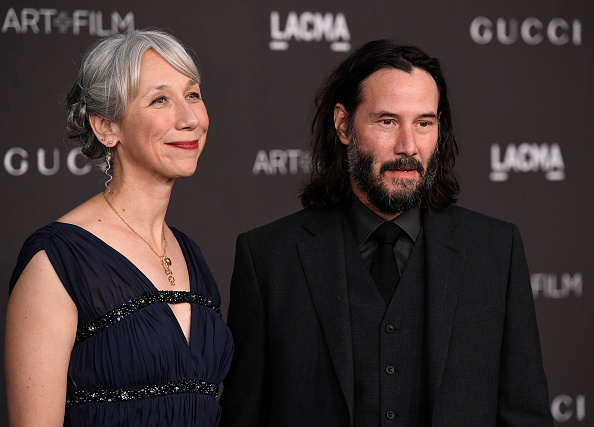 Alexandra Grant and Reeves were spotted holding hands and posing for the cameras at the LACMA Art + Film Gala. They started dating in the eyes of the world in 2019 but as per sources they have been together earlier than that. Grant and Reeves have worked together on the actor's books Ode to the happiness and Shadows. The couple is often spotted in the city holding hands and serving us major couple goals.
Source: PEOPLE