A slate for Marvel films from 2004 that was discovered online recently, had many MCU fans speculating on how those productions would have really worked, but the fourth phase of MCU has been indirectly paying homage to a lot of those plans. Coming out from bankruptcy in 1996, Marvel had to eventually sell film rights to many of its popular characters. For instance, Spider-Man was acquired by Sony while the X-Men, Fantastic Four, Elektra, and Daredevil were sold to Fox.
This is the reason why, in the mid-2000s, there were three different strands of Marvel films being made at the same time: FOX's, Sony's, and Marvel's very own. The most successful franchises were arguably the X-Men and Spider-Man movies, which also went on to benefit from the success of Blade. Although films like Daredevil and Fantastic Four are not really among the well-remembered films by fans, there was a sense of optimism for future sequels at that time and the debut of newer characters between all Marvel films.
Marvel Now Owns Many of its Famous Characters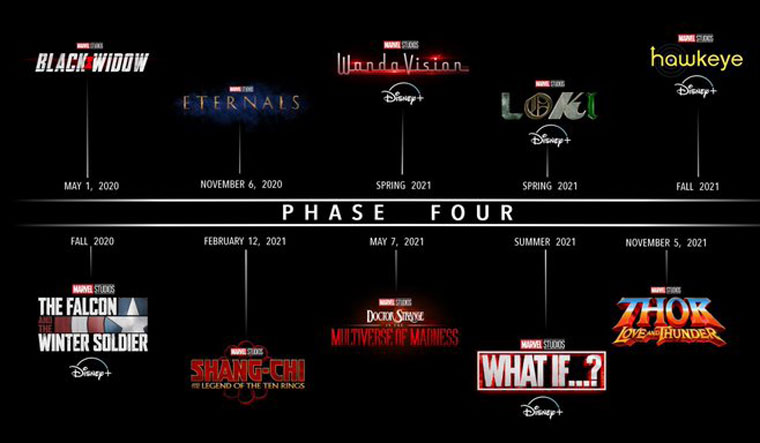 Now as the Infinity Saga has come to an end, Marvel Studios has the rights to most of its Marvel characters, it looks like the Marvel Cinematic Universe will finally go deep into the classic side from the pages of Marvel comics, also called the universe outside of the Avengers. For this reason, many films that were envisioned for the 2000s didn't happen, are now getting a sort of second chance in this comic book adaptation era indirectly.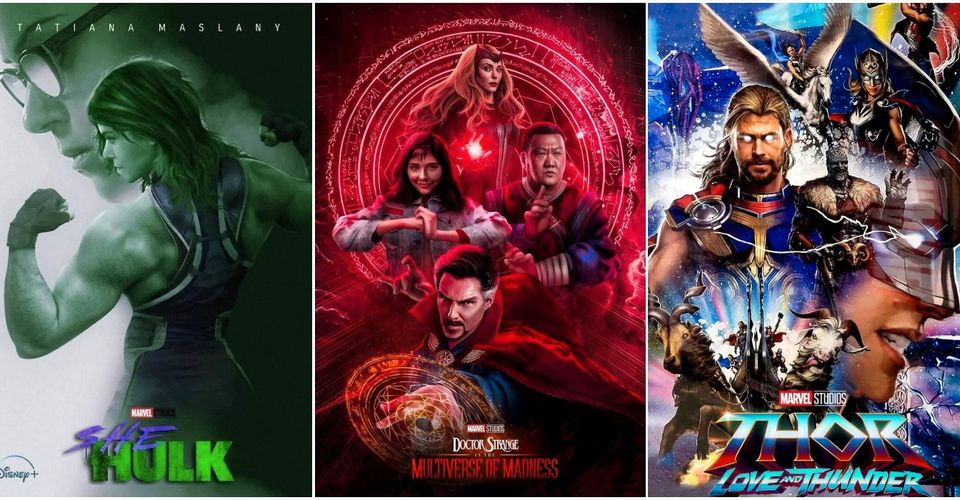 For example, Namor, who was set to have his own film in 2004, is rumored to now make an appearance in Black Panther 2 as an integral part of the whole story. Nick Fury never had his own solo outing, but he will now lead a series with Disney+'s Secret Invasion.
Daredevil aka Matt Murdock also found himself suited best for the Television with the Marvel series on Netflix and with No Way Home's cameo, the character is now expected to play a bigger role in MCU. Silver Surfer also showed up in the second Fantastic Four film, and the character could return soon as Jon Watts is currently working on the MCU reboot of the Fantastic superhero family.
Marvel's Future Has Never Looked Brighter!
Even those characters who didn't necessarily get canceled projects are now gradually making their path into the MCU. Starting back in 2016, Marvel and Sony worked together on a Spider-Man for the MCU, and now a second trilogy with Tom Holland's Spider-Man is all but confirmed. The X-Men can also make their MCU debut at any stage, as Professor X is already set to appear in Doctor Strange 2. Blade, the character behind the start of the modern Marvel era of movies, is now being portrayed by Mahershala Ali and has already made his MCU debut through a voice cameo in last year's Eternals.
Marvel has characters like Nick Fury, Namor, and Daredevil at the center of MCU Phase 4 after scraping sequels and films in the 2000s, so that Marvel history comes out to play full circle. One of the largest difficulties faced early in the MCU was being restricted to the universe created by Avengers — and that didn't stop Marvel from creating one of the biggest and most successful franchises in the history of Hollywood. The fact that it wasted no time in starting to work on popular properties like the X-Men and Fantastic Four signals that the MCU had the same frustration as its fans, and the fact that Marvel's MCU future has never shone brighter.