While Interstellar is certainly seen as the God of mind-bending thrillers, it is not the only one. Hollywood has given us several such mind-bending thrillers that are even more twisted than Christopher Nolan's Interstellar.
Source Code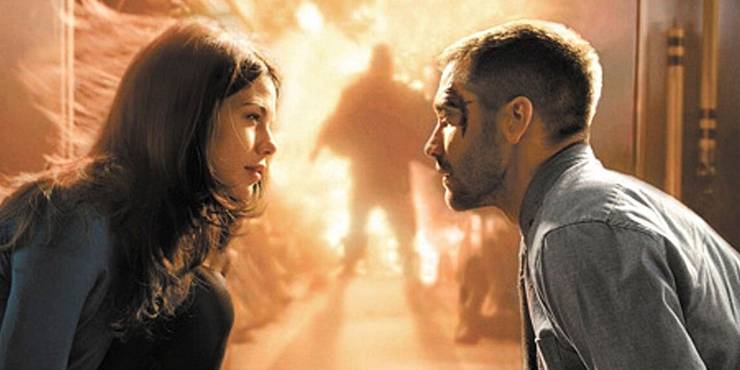 The movie has a very, very unique premise. A veteran soldier is put into what he is told a simulated reality. His job is to keep going back minutes before a major explosion and find out the culprit. Every time he fails, he is sent back again. At first, Source Code is thought to be a simulation, with the 'reality' in question being constructed from the memories of the deceased. Later on, Jake Gyllenhaal makes the audience realize that Source Code is much more. It is not just about create a simulated reality. If the wielder of the Source Code technology played his cards right, it could create alternate timelines. Mind-bending thrillers do not get better than Source Code.
Memento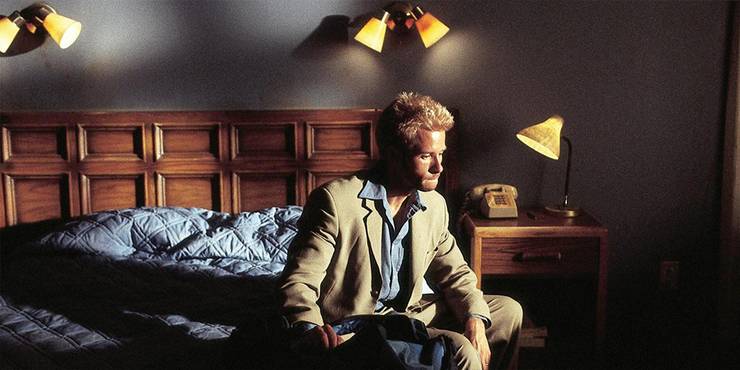 Say what you will but Nolan's greatest ever movie will never be Interstellar. Sure Interstellar has big budget scenes and an ensemble star-cast every studio would kill to have. But Nolan is known to be a very creative director. He can make the most of out of the miniscule of resources. In Memento, Nolan gives us his career best. A man with short term memory loss is trying to figure out who killed his wife. The movie does not conform to conventional screenplay and scriptwriting. The scenes are jumbled up. And it all only makes sense in the end. Memento is what you get when style and suave meets Mind-Bending thrillers.
12 Monkeys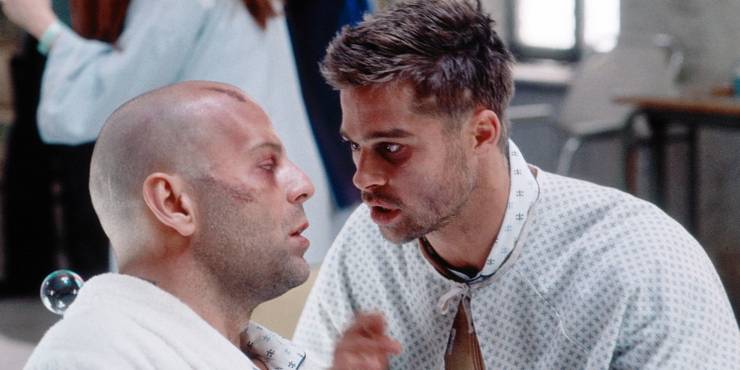 Terry Gilliam is well-known for being an ally to Monty Python. But little did people anticipate that he could also give us one of the most prevailing mind-bending thrillers to ever exist in Hollywood. In 12 Monkeys, the future world is a desolate wasteland where a viral outbreak has taken down all of mankind. Bruce Willis' character is sent to the past to find out the people who were responsible for releasing the virus. Time travel mechanics make for good mind-bending thrillers. 12 Monkeys has a mother of all twists that you will never see coming.
The Cell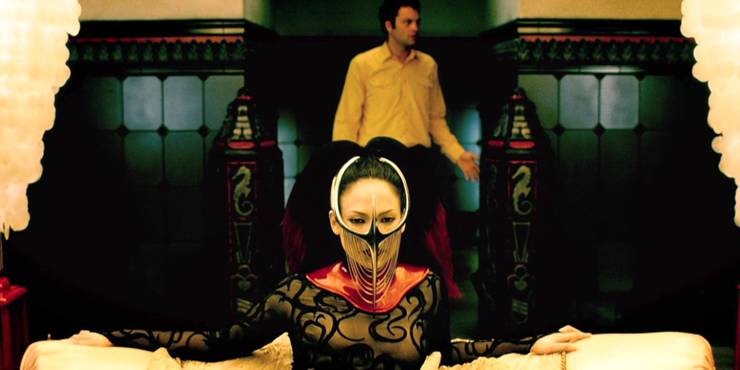 This 2000 movie is about a psychologist diving deep into the twisted subconscious mind of a deadly serial killer. His objective is to find out any clues regarding his latest victim he has kept hostage somewhere. The Cell has some weird early 2000's imagery and visuals. The world of the subconscious mind of a sadistic killer will obviously have a lot of sick stuff. The Cell does not disappoint. It makes you sit at the edges of your seat from start to finish. And it is truly a shame many do not know about this movie.
Primer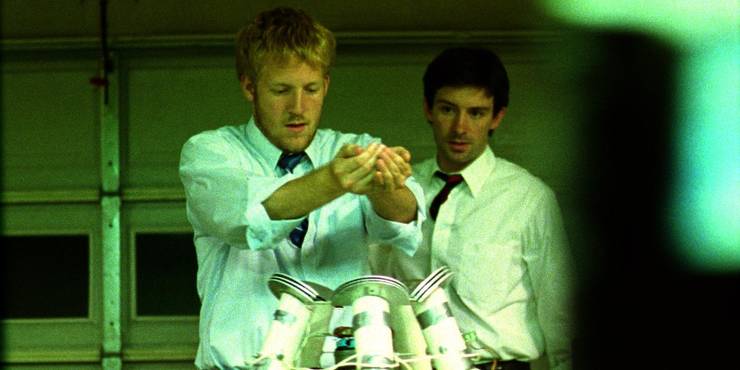 Indie movies are known to come up with some of the best mind-bending thrillers. They have to rely on good storytelling and premise to make up for the lack of production value in other departments. Primer is a classic example. Shane Carruth's sci-fi thriller is a labyrinth of twists and turns that will make you keep scratching your heads even after the credits roll. The story is about two young inventors who accidentally create a time machine which then leads to wacky time travel adventures.