Marvel Studios recently confirmed Venom 2, which is going to be a sequel to the first movie. Venom, which was released in 2018, smashed the box office. Tom Hardy will reprise the role of Eddie Brock aka Venom in the famous movie series. Along with Hardy, there is a list of celebs joining the cast for the sequel. Woody Harrelson will play the role of Cletus Kasady, aka Carnage. But Marvel just announced that there would be a second villain who will be added to the plot, which will be an exciting development.
Shriek: Venom's Archnemesis
As per the report, Sony's Venom 2 is getting a new Villain. This villain is none other than Shriek who teams up with Carnage to take down Eddie Brock aka Venom. Shriek is a supervillain with sonic abilities who allies against Venom. During the events of the classic Spider-Man and Venom comic book crossover event, "Maximum Carnage." The film is schedule for a release on October 2020 release and won't begin filming until early next year. The sequel will also witness the change of director from Ruben Fleischer to Andy Serkis.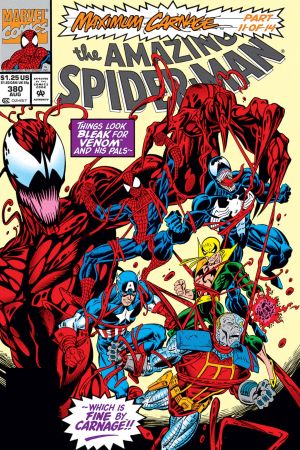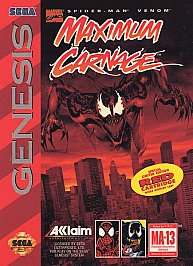 Maximum Carnage is created by a group of people, including Tom DeFalco, Mike W. Barr, Terry Kavanagh, Ron Lim, Jerry Bingham, and Mark Bagley. Shriek first makes an appearance in the comic Spider-Man Unlimited #1 in May 1993. Shriek is born under the identity of Francis Barrison, who is a drug dealer. After suffering from severe trauma, her mutant powers start to emerge. Her strengths are in the form of sonic energy, which allows her to use this energy in combat as blasts. The sonic energy also enables her to manipulate others emotionally. Shriek can be quite problematic for Venom as the symbiote's weakness is against the sonic weapons.
Venom's Director Comments
Director of the first movie Venom, in a recent interview, reveals the origins of Venom. Ruben Fleischer says, "The exciting thing about Venom is the change in the origin story. In the comics, Venom evolves from Spider-man, but Marvel-Sony tussle led to changes in the plotline. But it will be fascinating to watch a face-off between Spider-Man and Venom."
Andy Serkis will direct the sequel with Tom Hardy returning as our antihero, Eddie Brock aka Venom. Michelle Williams plays his estranged wife, Anne Weying. Harrelson returns as Cletus Kasady, the serial killer who bonds to the Carnage symbiote, after debuting in the role in the mid-credits scene in Venom.
Thanks for your feedback!