Kelly Ripa, an American actress and talk show host, recently made a bizarre confession about her relationship with her husband, Mark Consuelos, leaving her fans in utter shock. In any case, this information was accidentally revealed on Thursday's episode of LIVE! with Kelly and Ryan when Ripa recalled an article she read about Yolanda Vega. The two co-hosts had a good laugh over this. 
'Mark Consuelos' is one of Kelly Ripa's favorite topics to discuss on the program. She makes no secret of the fact that the two enjoy making out in bed. And, when she startled her audience by making a "freaky" admission about him.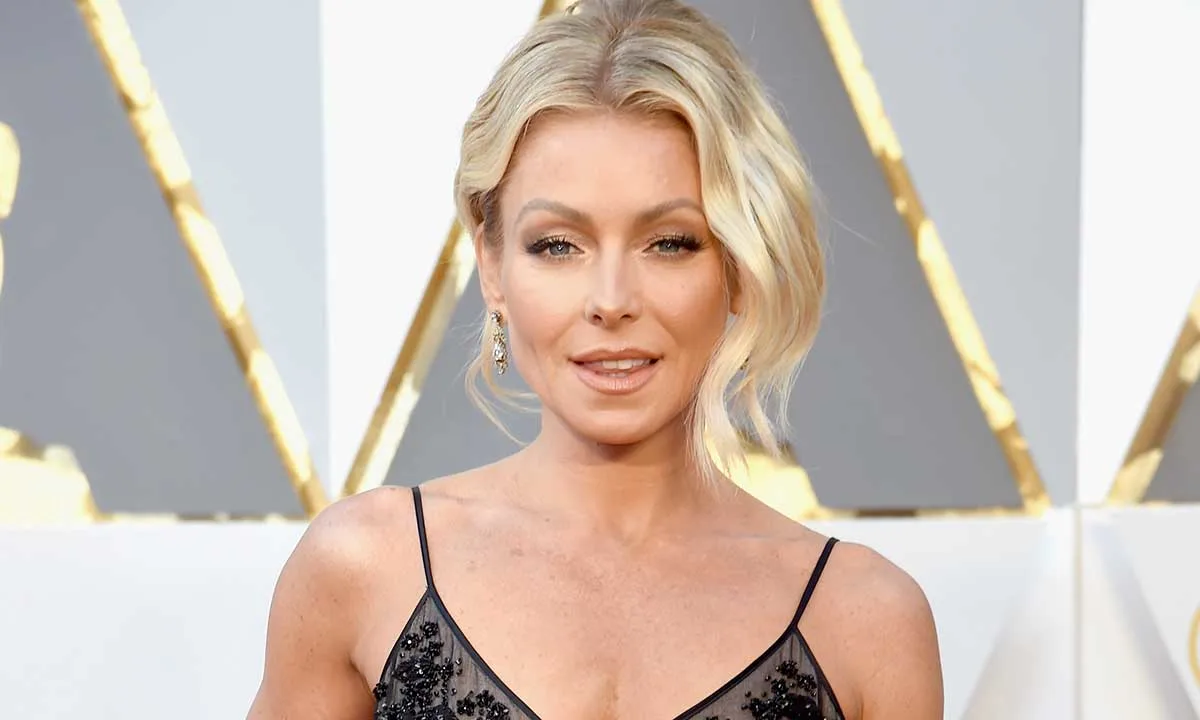 She admitted all of this in an NSFW on-air moment, but she had no idea how shocked her fans would be to hear it. 
The Kim Possible: A Sitch in Time star seemed to forget the cameras were still rolling as she was sharing the shocking news with her co-host.
Also Read: Howard Stern Accused Kelly Ripa of Destroying "Live" Co-Host Regis Philbin's Spirit By Kicking Him Out of His Own Show Before His Tragic Death
When Kelly Ripa shares intimate confession on-air
The talk show's co-hosts earlier this week were Deja Vu and Kelly Ripa. Ryan Seacrest left the show for a short time in the middle of the week. While they were talking, The Stand-In star was not aware that the cameras were still rolling. She confided in her new co-host about a private matter. 
The 52-year-old actress, Kelly Ripa mentioned a piece she read about Yolanda Vega on Thursday's episode of LIVE! with Kelly and Ryan.
"She travels a lot. She stays at hotels." According to the host, she prefers hotels to stay at someone's house. "I always take the hotel option when it comes to like, 'Stay with us.' I'm like, 'No, no, no. We'll get a hotel.'"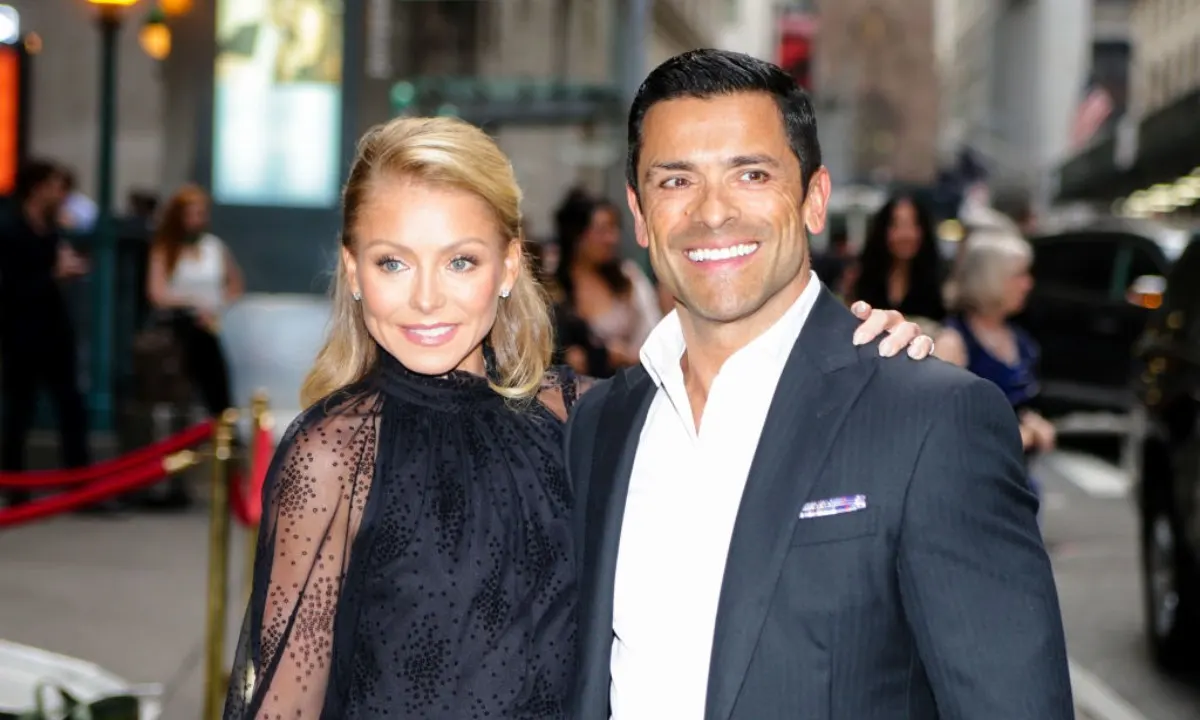 The Marion Jones: Press Pause actress then went on to admit that she loves acting "freaky" with her husband, Mark Consuelos. According to the former soap opera star, Deja Vu and her husband share the same traits. She even rejected the "stay-at-home option" on the grounds that "nobody needs to know what goes on," in her words.
Ripa, then jokingly remarked that she still wished for her family to "love and respect us," after making such revealtions. 
Everyone knows that Ripa enjoys sharing open confessions like this on her talk show. She couldn't care less whether the cameras were still recording her words or not. The actress thus enjoys describing every aspect of their bedtime antics on the show. 
Also Read: Regis Philbin Was Terrified of "Live" Co-Star Kelly Ripa after He Chose Kathie Lee Gifford Over Her
Her other confession on 'wardrobe malfunction'
In addition to the one mentioned above, Kelly Ripa made other open confessions on the show, last weekend. She confessed to nearly losing her pants at the top of the hour. So this began when Deja Vu and The Stand In actress entered the stage holding hands. They performed while the song Be The One by Dua Lip was playing in the background.
Ripa slid Deja Vu's chair out. After that, she took a seat, where she had this humiliating accident. Her "pants just came down in the back," the American Cheerleader actress later admitted. She made a funny laugh as she realized her pants had vanished.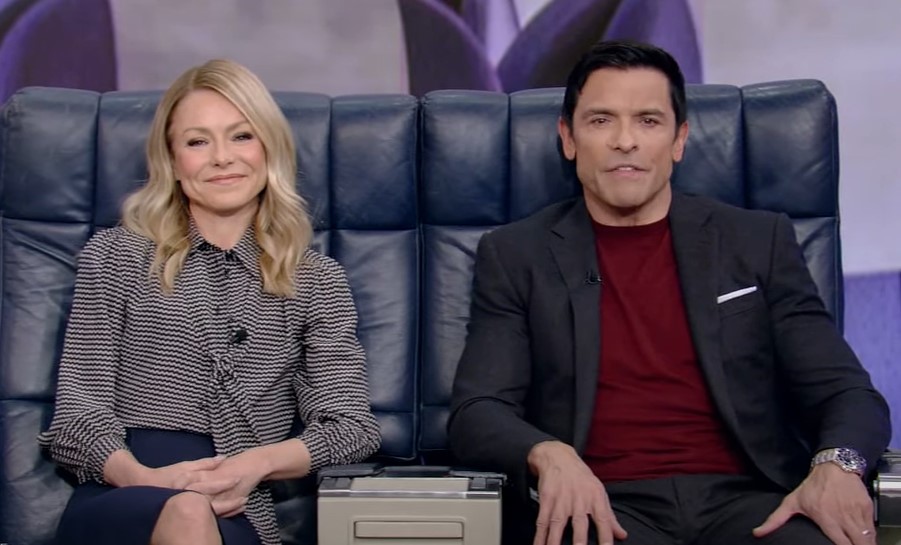 Well, the recent intense workload for the host and actress reportedly had a negative impact on her health already. This has upset her concerned admirers and supporters.
Now that she is reportedly doing fine with her health, Ripa received an outpouring of support from her followers, who were relieved that she had been able to beat the illness that had been afflicting her for so long.
Also Read: Kelly Ripa Left Shocked after Late TV Legend Regis Philbin Humiliated Her By Choosing Rival Kathie Lee Gifford
Source- LIVE! with Kelly and Ryan, and TVSHOWSACE