English fashion designer and television personality Victoria Caroline Beckham OBE faced criticism for being equally out of touch when she promoted over £800 (around $1000) cardigan from her clothing line on Instagram on Friday. In addition to being a high-quality product, Victoria Beckham's brand is well known for fitting perfectly to any body type and shape, but what about the cost? Of course, every ordinary person desires to wear clothes that fit them properly and fit them well, but the price becomes the main concern during recessionary times.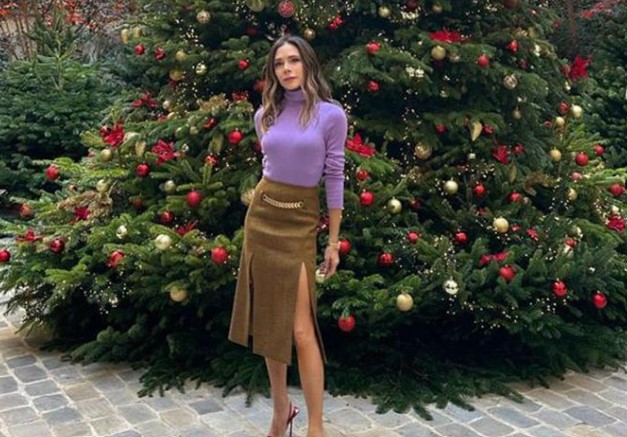 In the case of Victoria Beckham, her followers were displeased with her for promoting a very expensive cardigan that many could not afford and criticized her for admitting that she was obsessed with the luxurious cardigan.
Also Read: "I was never the pretty girl…never the popular girl in class": David Beckham's Wife Victoria Beckham Shares Painful Details of Getting Bullied as a Teenager
Trolls Mocked Victoria Beckham's New Jacket Obsession
David Beckham's wife, Victoria Beckham, 48, shared a video of herself wearing the VB Body Longline Jacket with skin-tight leggings yesterday on her Instagram handle, and it seems it did not go well. However, she described that wearing VB body apparel makes dressing easy and considers the new cardigan just as easy and hassle-free.
Beckham captioned her video post,
"#VBBody makes dressing easy! I'm obsessed with this new longline jacket, the compact knit fabric is super sculpting and I love the seaming details. Available now at VictoriaBeckham.com and at 36 Dover Street! Kisses x VB"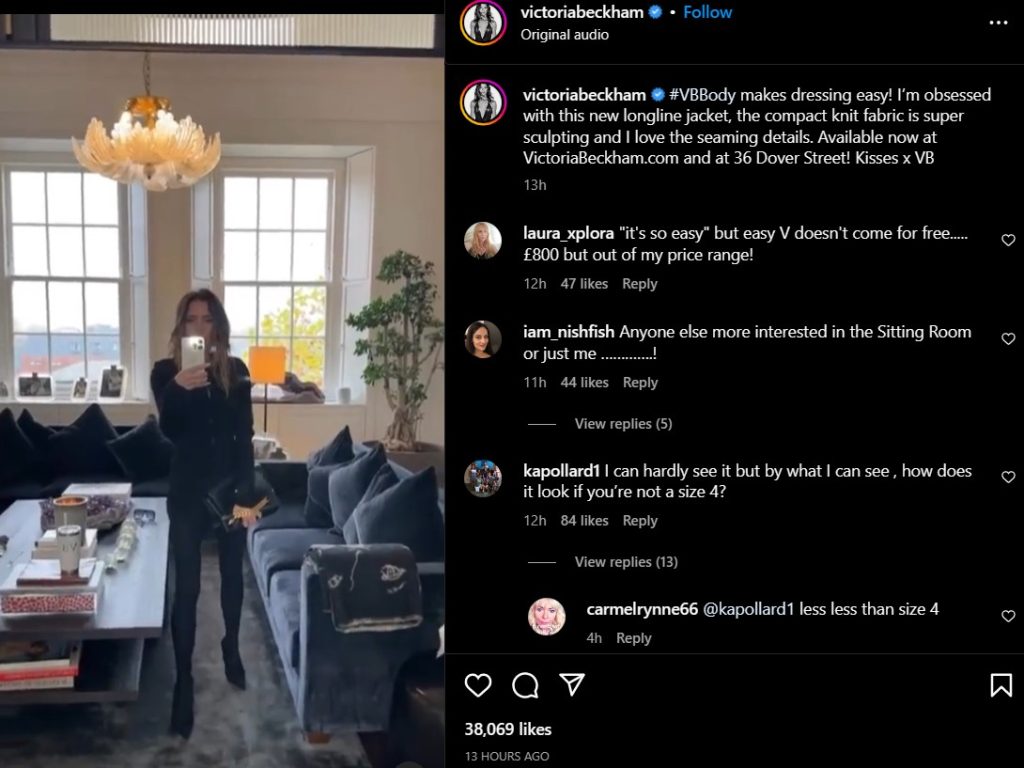 Aside from posting the mirror selfie clip to her Instagram account, the former Spice Girl also included a link to purchase the item, which retails for around £800 ($1000) on the website. While some fans praised the design, others criticized her for promoting something so expensive when people are even thinking before paying their bills.
One follower commented,
"it's so easy, but easy V doesn't come for free…..£800 but out of my price range!"
Then another fan commented,
"Not really for the working class is it when struggling with bills trying to keep their heads above water keep it real Victoria"
Another one commented,
"£800 really, with what's going on in the world, people can't even afford to pay their bills, why do wealthy people advertise expensive out of the reach clothing/products , get in the real world just for once"
Then one fan showed her frustration to the post and wrote,
"£790 v.b.you having a laugh.obviously aimed at your rich mates. how much money do you need. with people struggling to pay the bills. its outrageous."
In addition to the cardigan promotion, fans slammed her for the poses in the video, saying that she can't stand straight and has bad legs. However, many praised her style and defended her from the trolls.
Also Read: "If I didn't genuinely love this man…": Victoria Beckham Finally Responds to Degrading Rumors About Her Marriage With David Beckham
Victoria Beckham's Net Worth In 2023
Footballer David Beckham and Spice Girl star Victoria Beckham became one of the hottest couples in the celebrity world after meeting in 1997, and they married in 1999. The 48-year-old fashion designer has four children, Brooklyn, 23; Romeo, 20; Cruz, 17, and Harper, 11, with her husband. It's important to realize that, despite her dominance in fashion today, she wasn't always like that, as she had a very difficult childhood. In the face of constant media scrutiny, she gets strength from criticism for staying flexible and focused.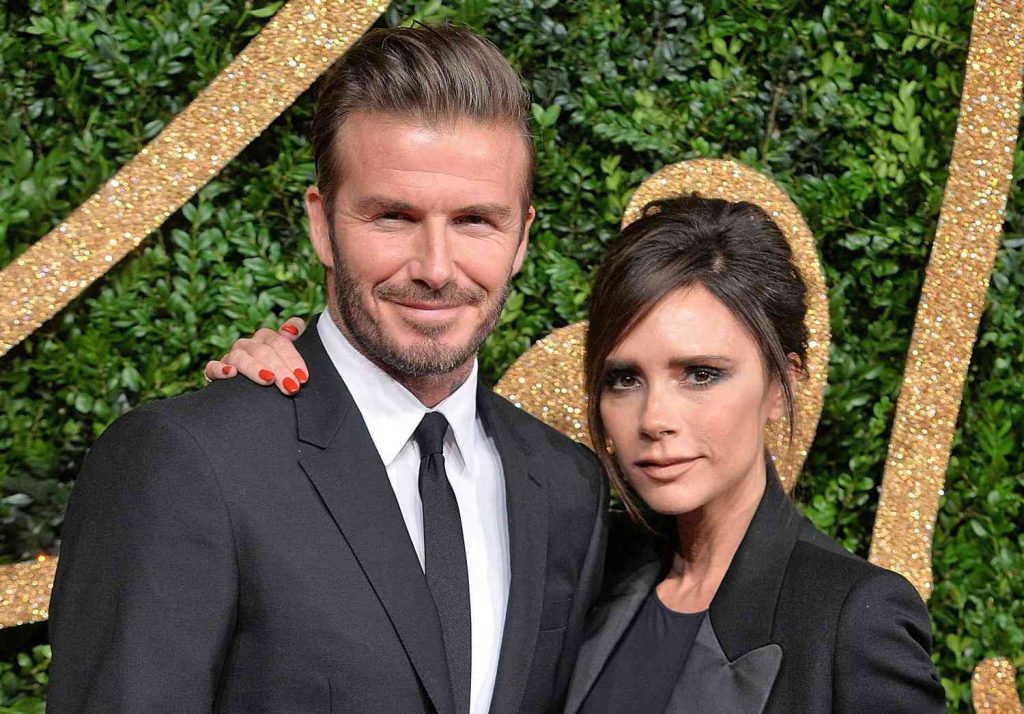 Being a successful fashion designer, singer, actress, and philanthropist, she made herself a top-most celebrity in the fashion world. According to reports, the fashion designer has a net worth of approx $450 million with her husband, David Beckham, collectively. After launching her high-end label Victoria Beckham in 2008, she followed it up in 2019 with her cosmetics line VB Beauty. During her Spice Girls career, the fashion designer brought home £60 million annually, making her one of the wealthiest people in the world.
She already has an eponymous brand to complement her fashion label and an array of beauty products to offer. Beckham has trademarked the words 'Victoria Beckham' and 'VB' to protect her legal rights to sell beauty and wellness products internationally.
Also Read: Amidst Marriage Troubles With David Beckham Over Money Issues, Victoria Beckham Bends Over To Convince $450M Husband With 'All I Want for Christmas is David' Hoodie
Source: Instagram