Rainn Wilson's journey to becoming the iconic Dwight Schrute on The Office was filled with unexpected twists and turns. Almost missing out on the role due to prior commitments, Wilson's audition not only secured his place in the show but also showcased his unique approach to embodying the eccentric character.
Rainn Wilson's path to playing Dwight Schrute was almost derailed by his attachment to another series pilot. However, fate intervened when the project fell through, granting Wilson the opportunity to audition for The Office. This stroke of luck allowed audiences to witness his remarkable portrayal of Dwight, a character that would go on to become one of the most memorable in television history.
The Unconventional Audition of Rainn Wilson
What truly set Wilson apart during the audition process was his unconventional approach. Confident in his ability to capture the essence of Dwight Schrute, he decided to "f—k around" during his audition. Walking into the room with a briefcase, he made a bold statement by slamming it down on the table.
The unexpected twist came when he pulled out a beet and took a bite, fully immersing himself in the quirks of Dwight's personality. This audacious move not only showcased Wilson's commitment but also left a lasting impression on the producers.
Also Read: Greg Daniels Closes Door on The Office Reboot, Wants to Follow Star Wars Franchise's Footsteps With a Spin Off
It's noteworthy that Wilson was the first person to audition for the role of Dwight Schrute. This fact speaks volumes about his confidence and conviction in portraying the character. His audacity paid off, as the producers were captivated by his performance, recognizing that he embodied the eccentricities and nuances of Dwight Schrute perfectly.
Wilson's portrayal of Dwight Schrute, marked by his audacious audition, has been widely praised. The character's unique qualities, from his intense love for beets to his offbeat sense of humor, became synonymous with Rainn Wilson's portrayal. Despite initial challenges and the potential for a different actor to take on the role, Wilson's distinctive performance solidified his place as the quintessential Dwight.
The Almost Different Cast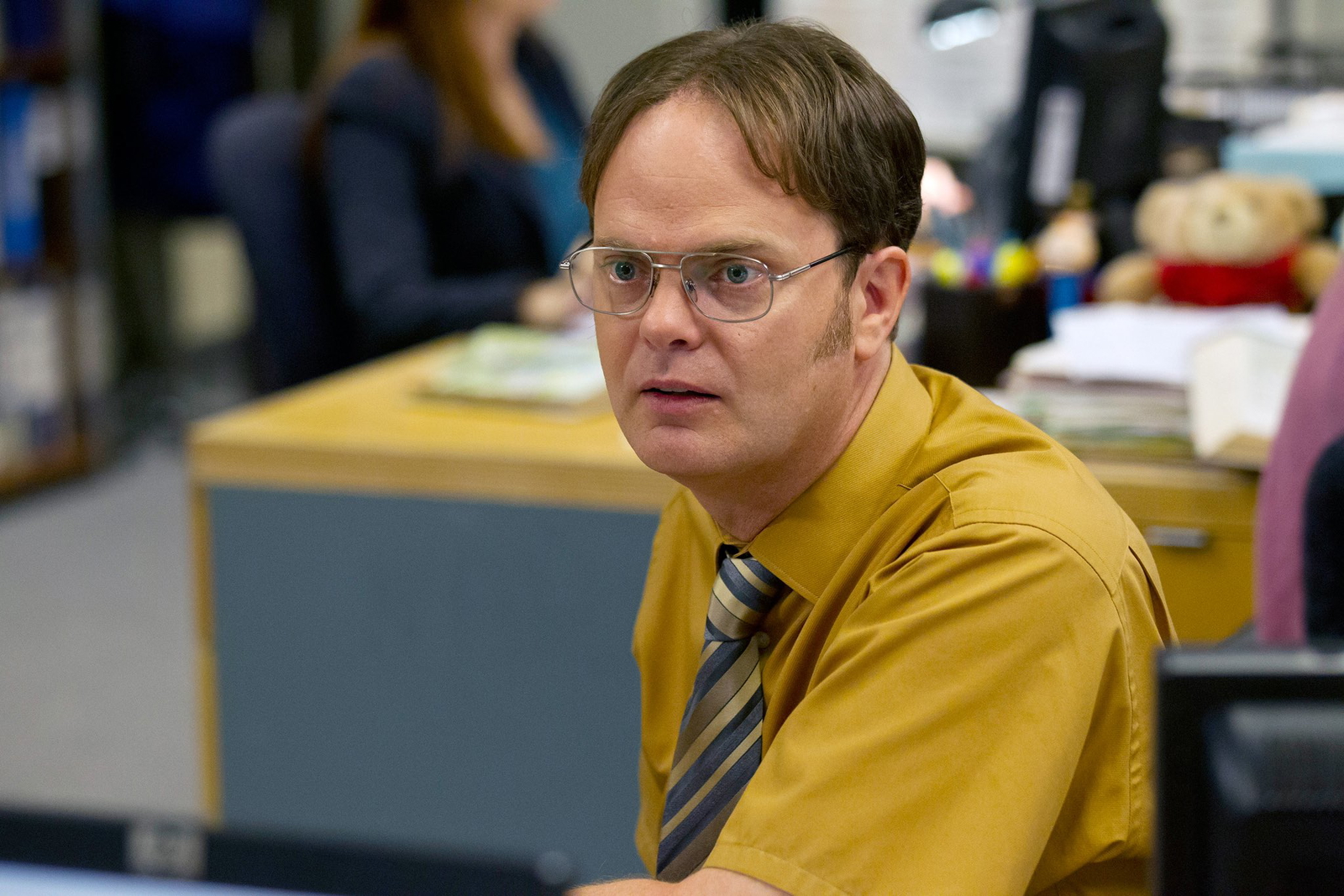 In an alternate reality, The Office could have had a vastly different cast. The casting process in 2003 saw auditions from notable actors like Seth Rogen, Adam Scott, John Cho, and Kathryn Hahn, all vying for roles in the beloved comedy series. The video released by The Office's YouTube account provides a nostalgic glimpse into the casting process, showcasing the diverse talents that were considered. Yet it's hard to imagine anyone else embodying the characters we have come to love, such as Jim and Pam.
While Rainn Wilson is best known for his role as Dwight Schrute, his career extends beyond Dunder Mifflin. Born on January 20, 1966, in Seattle, Washington, Wilson's journey in the entertainment industry began at the University of Washington. After graduating in 1986, he ventured into theater in New York City, setting the stage for his diverse acting career.
Also Read: $14M Rich The Office Star Rainn Wilson Wants to Buy Twitter From Elon Musk: I'll give you 437k for Twitter
Wilson made his film debut in Galaxy Quest (1999) and went on to secure supporting roles in acclaimed films like Almost Famous (2000) and Steven Soderbergh's Full Frontal (2002). His versatility was further demonstrated through a recurring role as Arthur Martin in the HBO series Six Feet Under from 2003 to 2005.
In addition to his success on the big screen, Wilson ventured into voice acting, lending his voice to characters in animated films such as Monsters vs. Aliens (2009) and Smurfs: The Lost Village. He also took on the role of Trevor in the CBS sitcom Mom from 2018 to 2021, showcasing his comedic prowess in a different setting.
The Legacy of Rainn Wilson and Dwight Schrute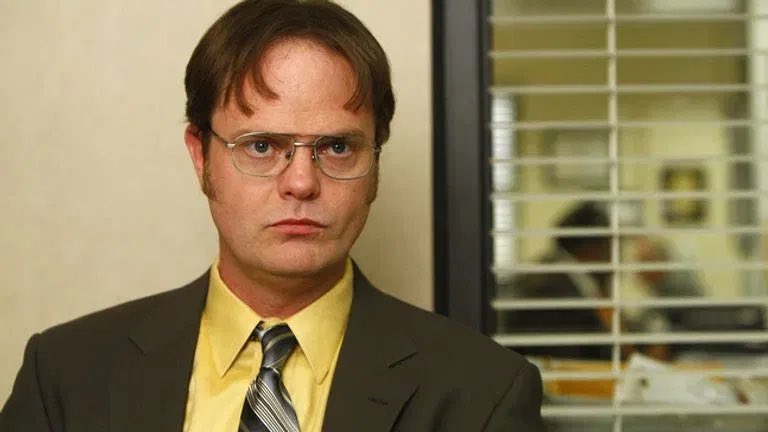 Rainn Wilson's journey from almost missing out on the role of Dwight Schrute to becoming the indelible face of the character is a testament to his talent and perseverance. His audacious audition not only secured his place in The Office but also contributed to the show's unparalleled success.
As fans continue to revisit the comedic brilliance of The Office, Rainn Wilson's portrayal of Dwight Schrute remains a cornerstone of the show's enduring legacy. His ability to infuse humor, eccentricity, and authenticity into the character has left an indelible mark on television history. Rainn Wilson's impact extends beyond Dunder Mifflin, encompassing a diverse career that reflects his versatility as an actor, comedian, podcaster, producer, writer, and director.
Also Read: TV Shows That Went From Favorite To Unwatchable In A Few Seasons
Whether it's sinking his teeth into a beet during an audition or exploring life's big questions through SoulPancake, Wilson continues to captivate audiences and cement his place as a true icon in the entertainment industry.
Thanks for your feedback!