Nostalgia always hits hard when an iconic part of your childhood returns. And High School Musical was nothing short of a cult classic when it comes to teenage Disney movies. OG Disney fans are bound to get excited as both Troy and Gabriella, i.e. Zac Efron and Vanessa Hudgens respectively, have made a pit stop at Salt Lake City High School East, home to the East High Wildcats, in the past month.
Once a Wildcat, always a Wildcat, right?!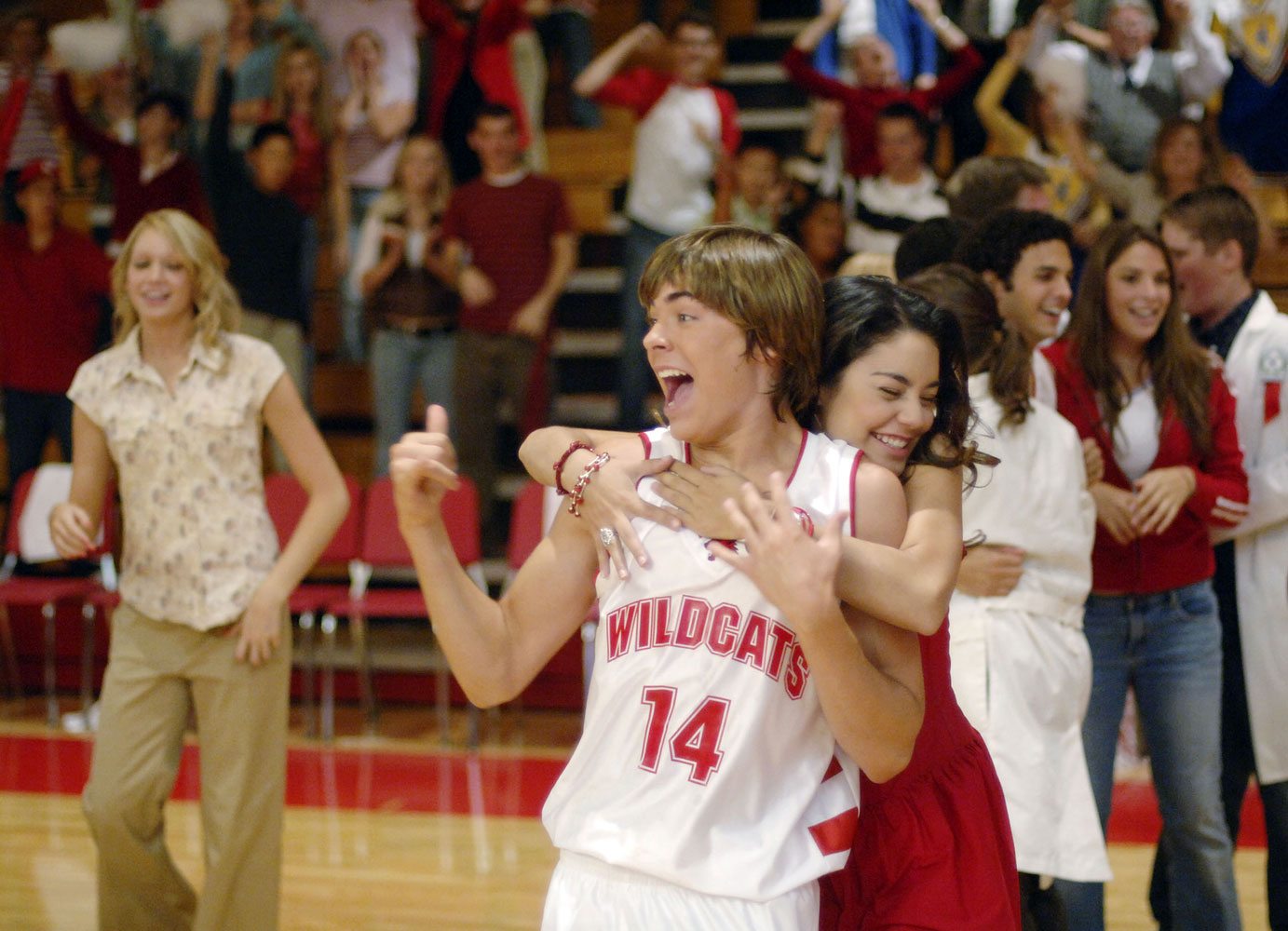 Also Read: Zac Efron Recreated as 6 Different Superheroes
'When there was me and you': Zac Efron and Vanessa Hudgens back where it all began
Zac Efron posted a picture of himself on Instagram causing waves among his loyal fandom. The snap featured the 34-year-old actor rocking an all-black outfit and a black cap, with his right fist raised over his head and the East High banner in the background. He captioned it "Don't you… forget about me."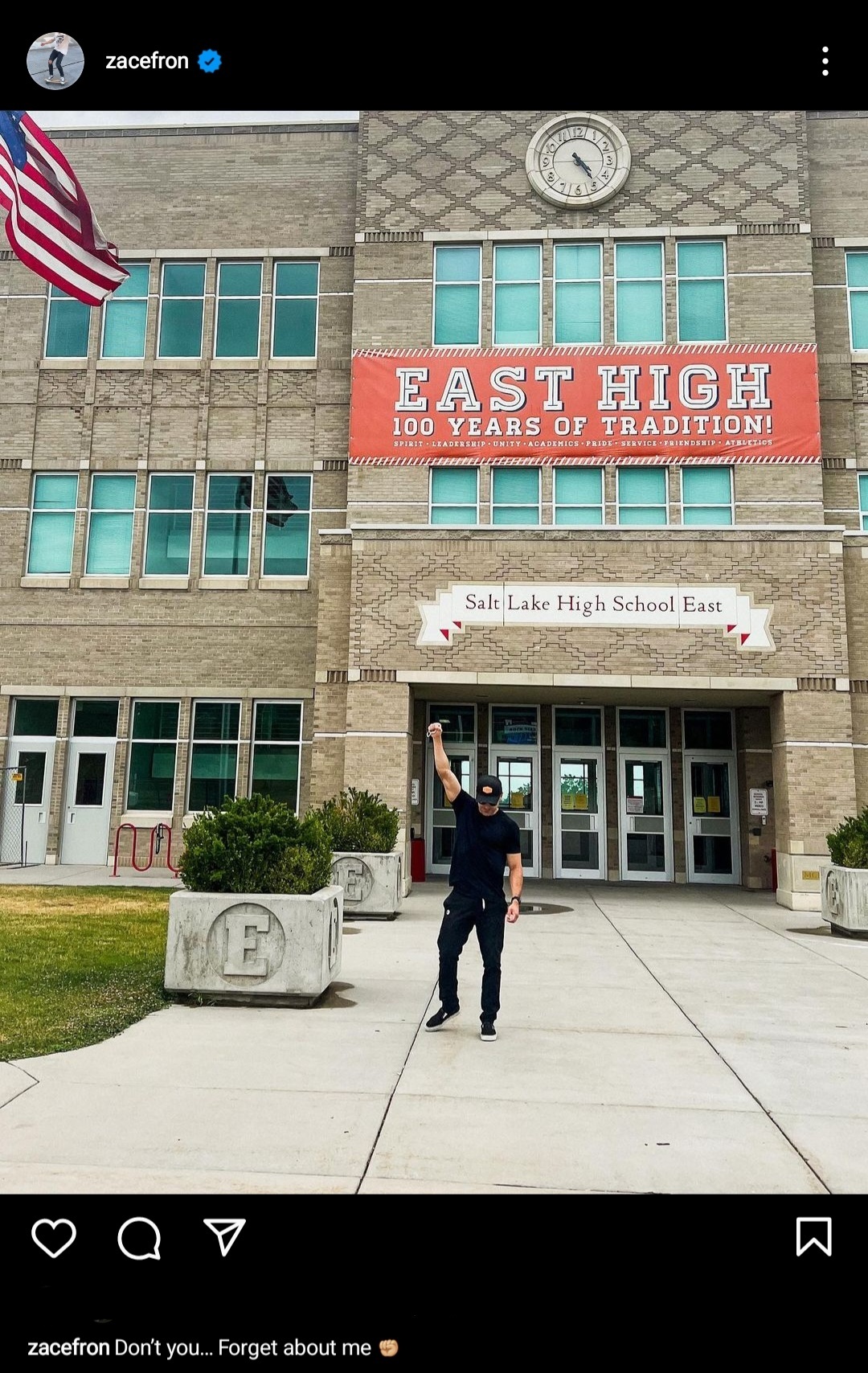 While Efron's visit alone would've been a cool nostalgic moment for the fans, the fact that his on-screen sweetheart for the trilogy, Vanessa Hudgens had also visited the school not a month ago, definitely points at a simmering pot. The speculations were naturally expressed in Zac Efron's comment section, which was full of people asking the meaning of it all, or whether there was any to look for…
On 27th June, Vanessa Hudgens posted a video of herself on Instagram taking a stroll in the East High campus premise, donning hot pink sport shorts, and a black halter neck crop top with a statement diamond neckpiece. She captioned her video with a wholesome Gabriella quote, "Do you remember in kindergarten how you'd meet a kid and know nothing about them, then 10 seconds later you're playing like you're best friends because you didn't have to be anything but yourself?"
Also Read: Zac Efron Wants To Be in MCU. Which Marvel Superhero Could He Play?
'Start of something new': or reprisal of something old and iconic?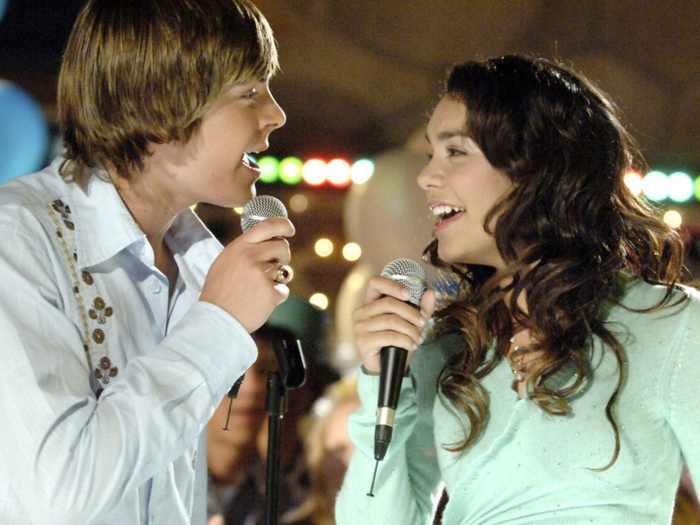 We might be reading too much into it but this doesn't feel like a shot in the dark. How often does the main couple from a much-loved movie franchise visit the old spot without any covert agendas? It feels like an in-your-face Easter egg.
Fans took to Twitter to share their excitement and hopes for a new High School Musical movie, or perhaps a reunion.
Could there be a reunion happening after 14 years 👀 please @ZacEfron @VanessaHudgens My two favorite to this day 😍 pic.twitter.com/Wefiudi79R

— 🍓 Strawberry Cubana ✨ 🏳️‍🌈 (@StrawberryCbana) July 24, 2022
Vanessa Hudgens and Zac Efron both visiting East High School in the past few weeks is iconic pic.twitter.com/ct52DynPtT

— Childhood Shows (@ChildhoodShows) July 22, 2022
FIRST VANESSA HUDGENS AND NOW ZAC EFRON THE WORLD IS HEALING pic.twitter.com/xzLqJJNGk1

— 🇮🇹M;(Hailee's Version) COAST OUT NOW (@itstimetosimp) July 22, 2022
Some fans even speculated that following Ben Affleck and Jennifer Lopez's romantic reunion, the real-life Troy and Gabriella might get back together as well.
i know its been years but im still not over with zac efron and vanessa hudgens' breakup 😭😭

— cath ☾ (@cxthrinaquino) July 22, 2022
If Zac Efron and Vanessa Hudgens pull a jlo and Ben affleck the balance of nature will be restored

— GeGe🫧 (@genesisma4) July 23, 2022
Also Read: Savage Disney Star Rivalries We Will Never Be Over
Is Zac Efron clawing at the last straw?
It didn't escape some people's notice that, unlike Vanessa Hudgens, Zac Efron hasn't been very embracing of his High School Musical gig, the project that launched him into stardom.
If there is a con of starring in something too iconic, it's being typecast. Actors who have been too loved as a character often fail to leave the image of that character behind, which inevitably leads to a dull career since the actor is never seen as simply their real selves anymore. The cast of major sitcoms like Friends and The Office are a testament
zac efron has spent the last decade treating hsm like his ugly stepchild in an attempt to become a ~srs actour~ and now that he's nearly 40, still at the same level of respect he was at when he was 25, with no real future career prospects, he's tapping into the nostalgia bag

— 9j 📂 (@sanjuniperos_) July 24, 2022
Is zac efron's career that over that he needs to acknowledge high school musical again?

— reigns (@13recipe) July 22, 2022
However, since nothing has been officially declared yet, we should probably hold our horses before speculating anything concrete.
Also Read: Celebs Who Are Bouncing Back After Their Lives Were Decimated by Career Ending Allegations
Source: Marca