When it comes to A-lister circles, things can't always be pink. Whether someone dated someone's ex-boyfriend or became someone's best pal, there is always some drama. This appears to be the case with Rihanna and the Kardashians as well. Rihanna has never explicitly stated that the Kardashian-Jenner sisters irritate her, but it has been evident on several occasions that she is not a fan.
With massive fan bases on both sides, every detail of Rihanna and the Kardashians' interactions was scrutinized. Rihanna appears to have a conflict with the Kardashians for a variety of reasons, including declining to attend gatherings attended by the Kardashians and even exchanging relationship histories.
Kendall Jenner and A$AP Rocky have a history
Rihanna did not appear to relish adding Kendall Jenner to her entourage. While that episode is long gone, it appears that Rihanna still has a disdain for the Kardashian-Jenners, particularly Kendall Jenner. They don't cross paths too frequently, but when they do, Rihanna emphasizes the need for space. While having a pal was not an option for the famous singer, Kendall Jenner and Rihanna do share one thing in common: A$AP Rocky.
Read More: Rihanna Net Worth – How Much Money Has One of Hollywood's Richest Singers Made Over Two Decades Long Career?
Despite the fact that they are in a loving relationship and are expecting their second child together, his dating past is said to have included Kendall Jenner at some point.
They allegedly dated from 2016 to 2017 but split up due to conflicting schedules. Kendall Jenner has stated unequivocally that she does not envy Rihanna's relationship with A$AP Rocky. Rihanna's feelings about this long-forgotten relationship are unknown, but it might be one of the reasons she doesn't want Kendall Jenner close to her.
Rihanna is also feuding with Kylie Jenner
Rihanna appears to be feuding with more than one sister from the famed Jenner family. Her list also includes Kylie Jenner. However, there is much more to this tale than Rihanna's relationship with Kendall Jenner. Rihanna and Kylie Jenner are two megastars who developed beauty empires from the ground up and became millionaires as a consequence.
Read More: Cops Flood Rihanna's Home After South Carolina Man Invades Pregnant $1.4B Rich Singer's House to Marry Her
Rihanna remained a billionaire, however, Kylie Jenner lost her designation as it became evident that Kylie Cosmetics was not as large as the family claimed. However, tensions between the two superstars remain, and the issue of financial worth may be one source of their ongoing feud.
It's one thing to argue over who makes more money from her beauty company, but dating the same guy must have added to the stress. Travis Scott secretly dated Rihanna in 2015, two years before meeting Kylie Jenner, and allegedly spent several hours in the studio as she was recording B**** Better Have My Money.
Is Rihanna Friendly With The Kardashians?
The Kardashians are a close family, and they either ignore or bash their opponents. When Jordan Woods was linked to Khloe Kardashian's ex-boyfriend Tristan Thompson, Kylie Jenner stopped communicating with her totally. So Rihanna's public disdain for some of the sisters doesn't sit well with the family.
Read More: South Carolina Man Who Invaded Rihanna's LA Home to Propose to Her, Diss A$AP Rocky – Let Go With a Slap on the Wrist, Given Stern Warning
Rihanna walked out of a Victoria's Secret Fashion Show when Kendall Jenner was unexpectedly added to the lineup, emphasizing her disdain for Kendall Jenner even more. Her choice did not appear to be coincidental, since she announced her absence immediately after everyone learned Kendall Jenner would be present.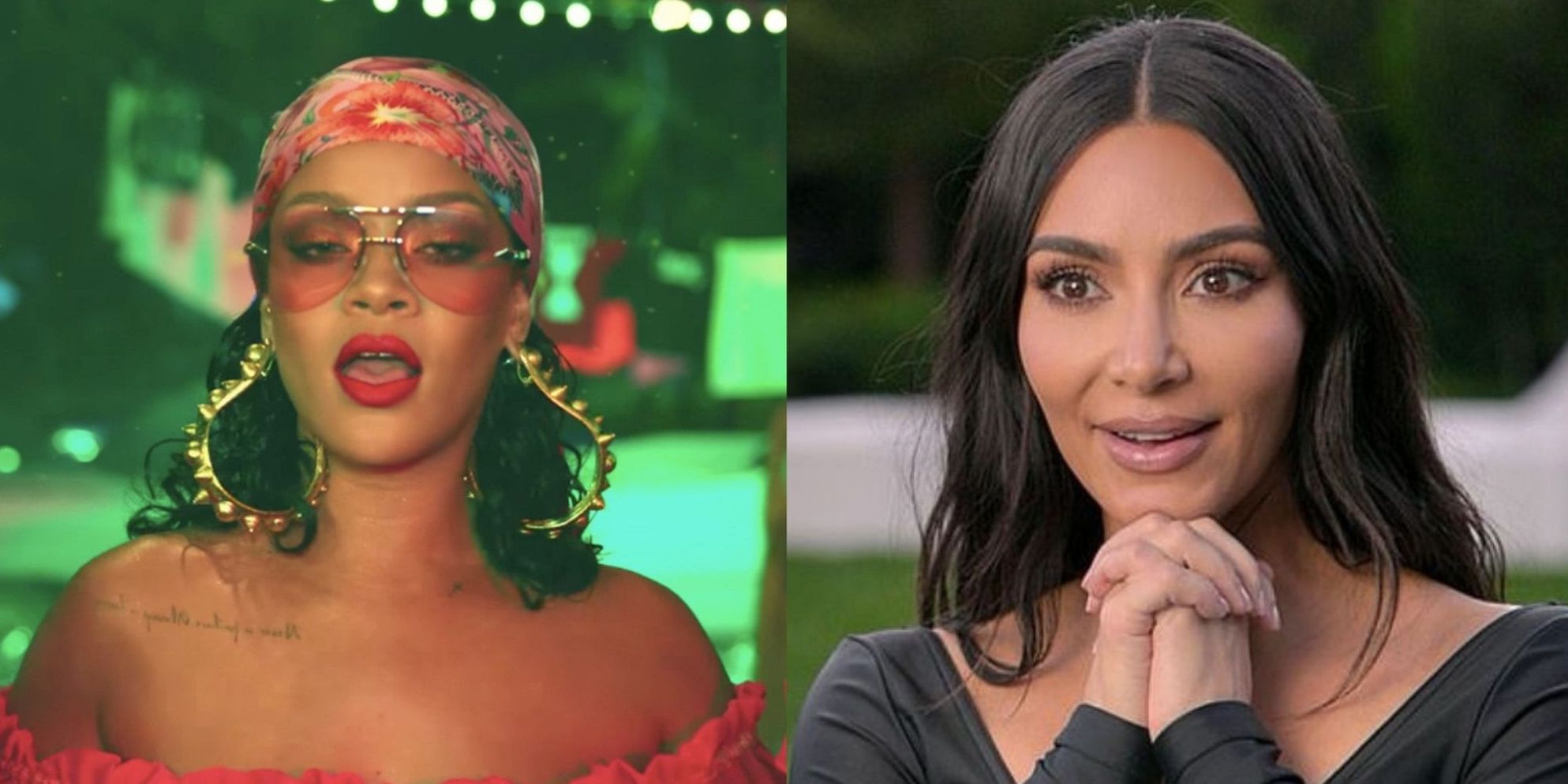 Despite fans believing that Rihanna possesses both fame and talent, while the Kardashians solely have fame, there are countless celebrities who are good friends from diverse industries, such as Martha Stewart and Snoop Dogg. Thus, prominence should not be a significant factor. Nevertheless, due to shared romantic partners and friendships, it appears that Rihanna has more similarities with the Kardashian clan than she would prefer.
Source: the things