Robert De Niro is a legendary icon in Hollywood and has worked in several iconic films in his storied career. Born in 1943, De Niro's earliest film roles were in the mid to late 1960s, but it wasn't until the early 1970s that he broke out. Since then, the actor has distinguished himself in both starring and supporting roles throughout nearly every genre. Over the years the actor has starred in various films. His net worth is estimated to be $500 million as of 2023. It is believed that his fees are around $10 million per project.
The Godfather actor recently turned 80 and hosted a dinner with his girlfriend, Tiffany Chen, to mark the occasion. There is no better time than now to honor the extraordinary acting career of the incomparable Robert De Niro. When the topic of the greatest movie performers of all time is brought up, his name is one of the select few that is always certain to be mentioned. So here are the top five movies of De Niro that all fans should watch:
Also Read: "My dad was so proud of me": Ana de Armas Was Surprised by Heartwarming Gesture of Robert de Niro for Her Family
1. Mean Streets
Mean Streets marked the first collaboration between Robert De Niro and Martin Scorsese. In the film, he is viewed as a careless man who commits minor offenses and lends money to criminals, which causes issues for both him and other people. De Niro played Charlie, who struggles continuously between upholding moral principles and being a mob boss. De Niro delivers a character who is both undeniably charming, but somewhat of an anti-hero. He got a few acting awards for his performance in Mean Streets.
2.
The Godfather: Part II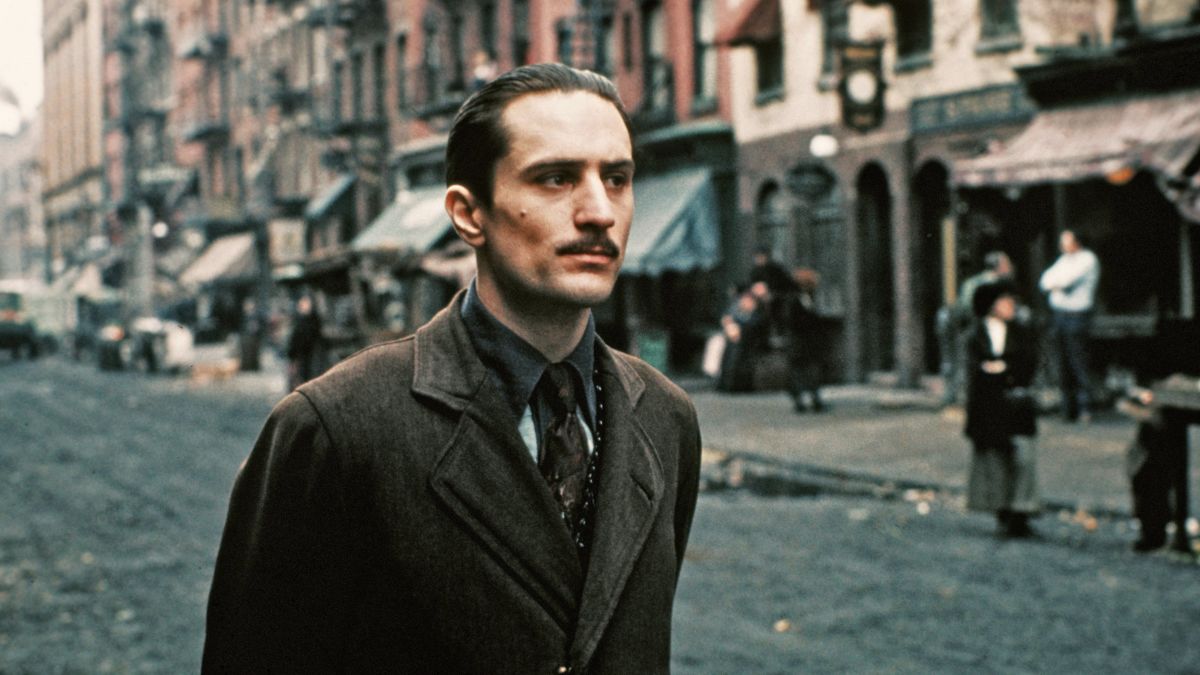 One of the best sequels of all time, The Godfather: Part II, has to be Robert De Niro's special film. Helmed by the iconic original director Francis Ford Coppola, the film continues the story of Corleones, a father and son. The 80-year-old portrayed Vito Corleone in the movie. It brilliantly represented the difficulties Michael Corleone, played by Al Pacino, and Vito Corleone, played by De Niro, face as they try to grow their family's criminal empire. The movie won a total of six Oscars, and The Intern actor earned his first for his performance.
Also Read: Robert De Niro Suffers Heartbreaking Tragedy After 19 Year Old Grandson Dies Under Mysterious Circumstances
3. The Deer Hunter
The Deer Hunter is regularly ranked among the top war films of all time when discussing their greatness and critical acclaim. With his portrayal of grief and how the atrocities of war have affected him permanently, De Niro's character Mike holds the film together. The 80-year-old delivers an intensely emotional and nuanced performance, even though Mike is an internal character. Robert De Niro, Meryl Streep, and Christopher Walken all give outstanding performances in this devastating and challenging film.
4. Raging Bull
The 1980 film Raging Bull was shot entirely in black and white. The 80-year-old collaborated with Martin Scorsese again and won his second Oscar for his lead role in the movie. De Niro played Jake LaMotta. The film centers on a boxer and shows in detail how his rage aided him in his profession but ultimately destroyed his life off the pitch. It's not an easy film to watch, but it's amazing and easily contains one of the best-ever performances by the Godfather star.
Also Read: Amy Schumer Has a Problem With Robert De Niro and Al Pacino Having Kids Late in Life: "It is weird"
5. Goodfellas
Nearly nothing compares to Goodfellas when it comes to evaluating crime films, Robert De Niro films, Martin Scorsese films, or perhaps even simply films in general. The 80-year-old played Jimmy Conway in the film. Conway is without a doubt, one of the most cruel characters ever created, and nobody can portray this type of man better than The Intern star. Although the plot mainly revolves around Henry Hill, portrayed by Ray Liotta, the Heat actor's character is one of the most memorable parts of the film. The actor delivers believable vanity, anger, and a manipulative attitude, easily making Jimmy Conway one of his best performances to date.
The actor, who turned 80 recently, hasn't left the movie business or stopped acting. His 2023 films include About My Father, which came out in May, and Killers of the Flower Moon, which debuted at the Cannes film festival, set to release later this year.
Source: Celebrity Net Worth