The host of the controversial podcast The Joe Rogan Experience, Joe Rogan, is a well-known online personality who has a large global following. As an American UFC color commentator, podcaster, comedian, actor, and former television host, he has made an established name for himself. 
Along with hosting the reno lo lo lo ok ji hu 55ttwned podcast The Joe Rogan Experience, which features prominent personalities, he is a famous UFC commentator. He is known for speaking his mind without thinking about the consequences of what he says. In a recent podcast, Joe Rogan, real name Joseph James Rogan, emphasized the positive aspects of Kim Kardashian.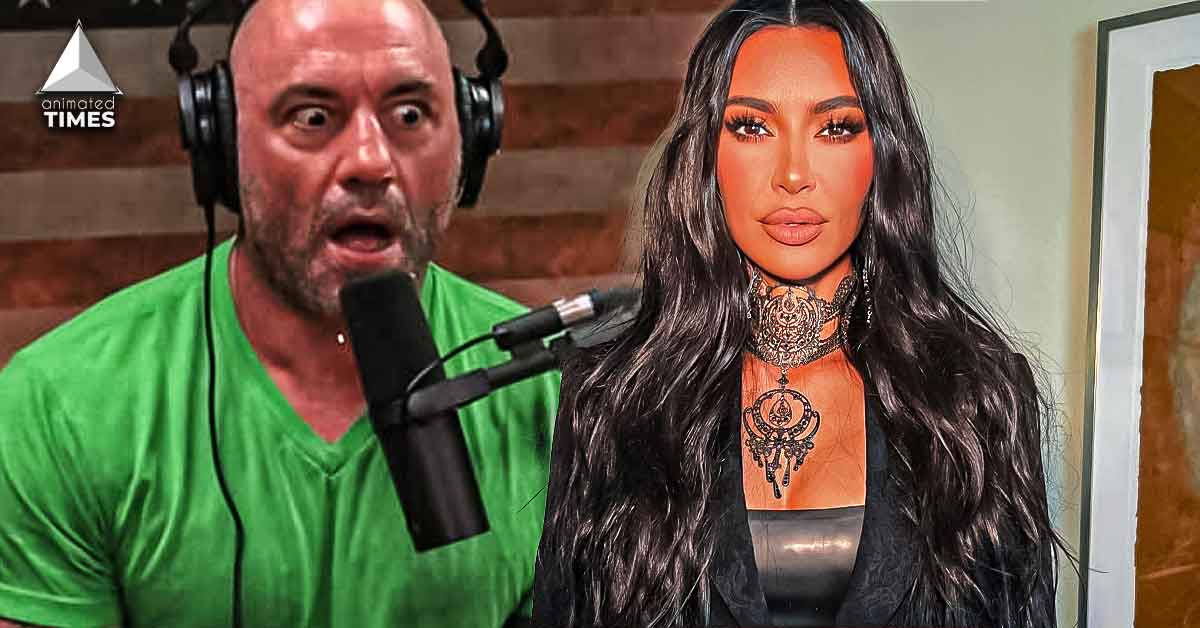 Kim Kardashian is harshly criticized and is often seen getting involved in controversies. She has been in the spotlight for a variety of less-than-savory reasons ever since she first gained notoriety with Keeping Up with the Kardashians. However, every individual has two personalities. And Rogan has elegantly emphasized the socialite's positive attributes in the recent episode of his show.
Also read: "I'm into a lot of freaky stuff but I don't f—k dead guys": Miley Cyrus Blasts Liam Hemsworth on Joe Rogan Interview After Brutal Divorce as Singer Conquers Spotify With Flowers
Joe Rogan Praises Kim Kardashian for a Surprising Reason
The writer, Bridget Phetasy paid a visit as his guest on The Joe Rogan Experience podcast episode #1941. In addition to writing, she also performs stand-up comedy. She co-hosts the podcast Factory Settings with her husband Jeren Montgomery and also hosts the YouTube series Dumpster Fire.
Both of them discussed 'Hollywood' life and the pressures that come with working in the sector in the first few minutes of the podcast. At this point, Joe Rogan cited Kim Kardashian as an example to emphasize the admirable work she is carrying out. As he began discussing the good work the American Socialite has been doing, the host said,
"Kim Kardashian is a good example. She has worked very hard to get innocent people released from prison, as much as people like to give her a hard time."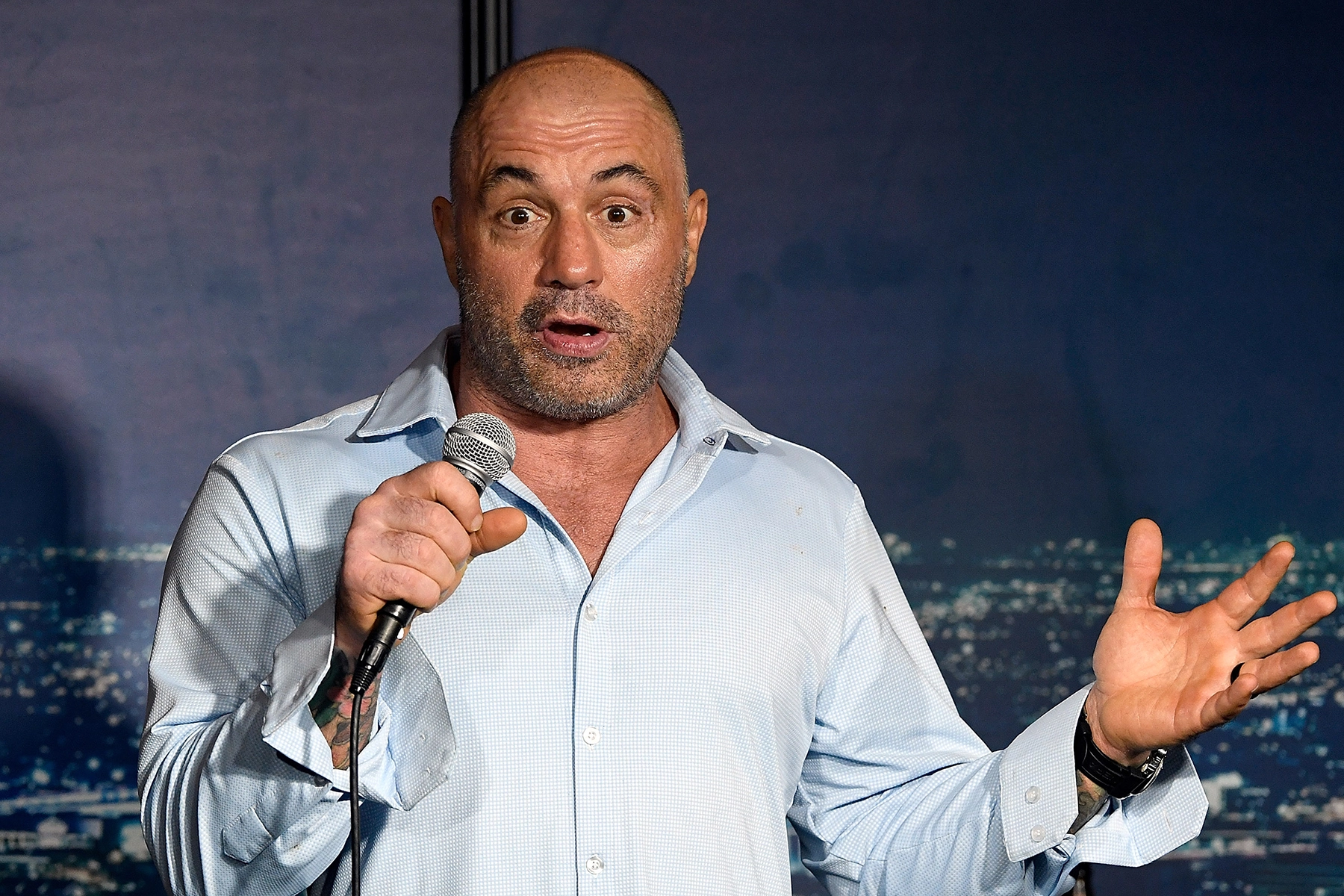 He was referring to Kardashian's recent activism for prison reform. "She has done a lot of positive things," he added. 
Regarding this subject, Kim Kardashian also has a documentary film titled Kim Kardashian West: The Justice Project. The mom of four had tried to alter prison regulations on the ground level through her work. She also tried to prevent innocent people from receiving jail sentences.
Also read: "That's f—king stupid": Joe Rogan Stirs Up Fresh Controversy With Alleged Anti-Semitic Comments, Unfazed With Kanye West's Global Cancelation That Drove Rapper Broke
Joe Rogan's earlier statements on Kim Kardashian!
The Kardashians have been a regular topic of discussion, with people criticizing them for their distinctive appearance and lack of genuine talent. There have been times when Joe Rogan has taken the high road to address the reasons Kim Kardashian is so popular and her journey to success.
Although the 55-year-old American UFC color commentator recently mentioned Kardashian positively on his podcast, this does not imply that he is a fan. Rogan has previously made controversial and outrageous remarks about Kardashian. In an earlier episode of his JRE podcast with Kyle Kulinski, he talked about the artificial beauty standards set by the Kardashians.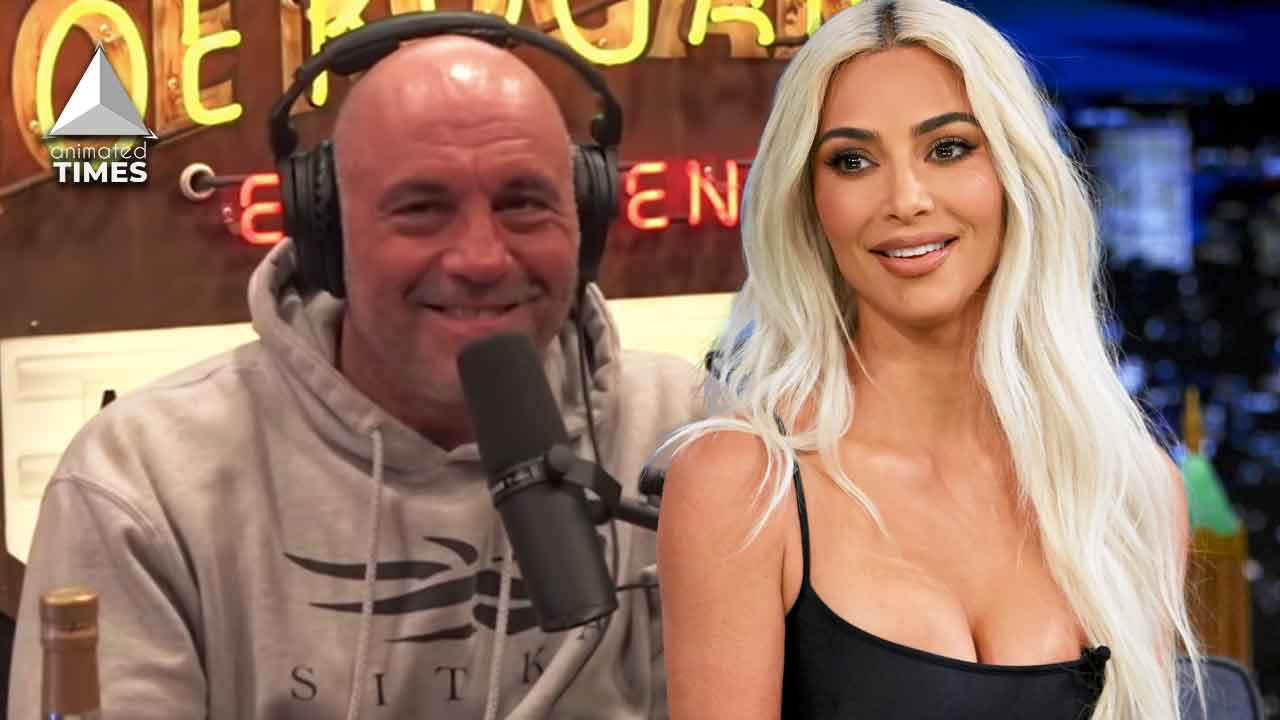 The podcaster began by criticizing the fashion icon for having father issues, which led her and her then-boyfriend, singer-actor Ray J, to make an explicit video in 2007. The Kardashian family appeared to have been unfairly targeted in Rogan's latest special, in which he disparaged the entire clan in sarcastic remarks. 
Well, when he wants to criticize someone, Rogan never holds back. But he also knows when to acknowledge others' contributions. This is just one of the many reasons Rogan's followers adore him and seek out his commentary. 
Also read: "I'm not his agent": Joe Rogan Dodged a Bullet With Andrew Tate After Alex Jones Begged Him to Get Imprisoned Kickboxer on Podcast Amidst Comedian's Anti-Semitism Comments
Source- The Joe Rogan Experience