American singer-songwriter and actress Madonna Louise Ciccone recently shocked her fans at the Grammy Awards 2023 with her bizarre new look that reportedly appears to be the result of plastic surgery and cosmetic surgery. Even the Hung Up singer has been brutally slammed on social media for being 'little more than a shell' of her former self. 
But that's not all!
Prior to Sam Smith's performance at the 2023 Grammy, Madonna also spoke to the "troublemakers" in the world during her presentation on Sunday night. Meanwhile, Madonna's totally changed face' has left fans perplexed after the pop icon was spotted introducing Sam Smith and Kim Petras on stage as they accepted their 2023 Grammy for Unholy.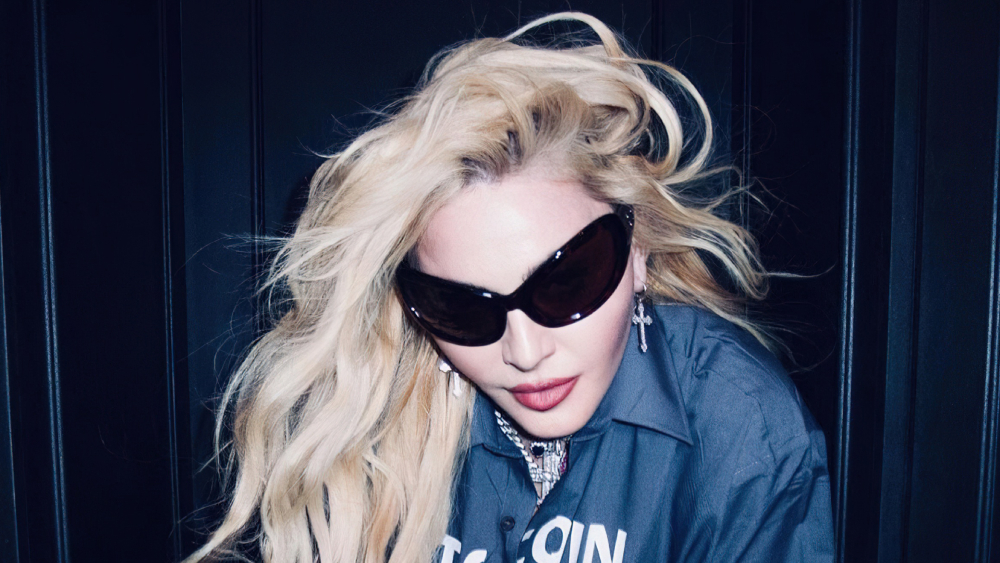 Many of her fans expressed their surprise at her new look on social media on Sunday in response to the 2023 Grammys.
Also Read: 'I have a confession to make…I was not circumsized': Madonna's Bizarre Secret Rattles Instagram as Fans Claim 64 Year Old Singer Has Finally Gone Senile
The 64-year-old singer, known as the 'Queen of Pop,' was spotted wearing a maxi skirt and black blazer over a white shirt and tie. 
Fans baffled by Madonna's new appearance at Grammys 2023
The seven-time Grammy winner didn't seem to have any wrinkles or other odd signs of aging (she is 64) when she attended the 2023 Grammys. Didn't it appear weird? 
This led many viewers to question her changing look. It is usual that the A-listers' changing appearance sparks discussions about the pressures celebrities face to stay young and beautiful. And, due to this, many celebrities will go to great lengths to preserve their appearance because the media and fans can sometimes become too unkind and judgmental. The same could have happened to Madonna Louise Ciccone, who appeared entirely different at the Grammys.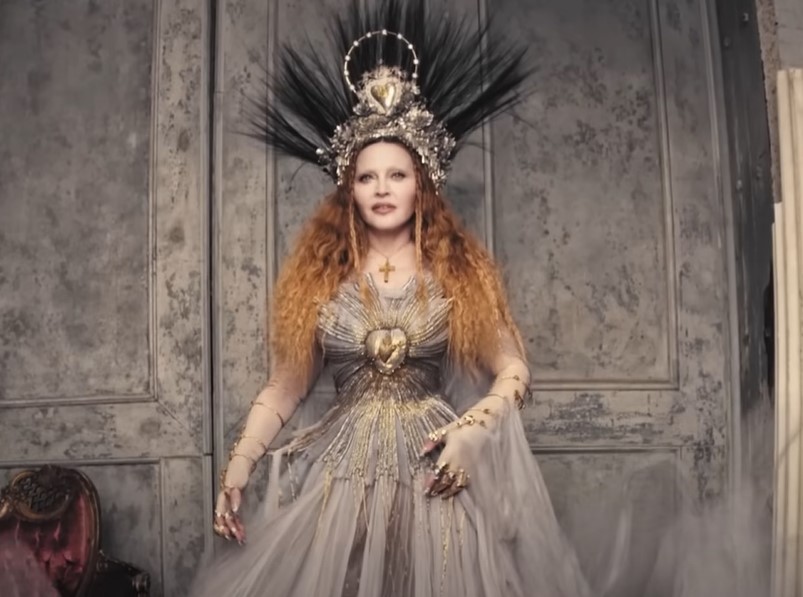 Many people shared their opinions about Madonna's appearance on Twitter. One person wrote, "Whaaaaaat happened to Madonna's face?! #GRAMMYs."
"She really f**ked up her face?" another added.
Check some other opinions-
Fans say Madonna was "unrecognizable" during Grammy's speech 😳 pic.twitter.com/rATs0fW61v

— Daily Loud (@DailyLoud) February 6, 2023
Yes! Because that's not Madonna. Stop with the peer pressure.

— muto (@mutohd) February 6, 2023
Lots of face work 😂 body too! Once you get too many fillers & too much Botox in your face, you start to look puffy like this!

— Macey Couture (@MaceyCouture) February 6, 2023
Is this her? 😳

— Hustle my way to the 🔝 (@Kganya_Jr69) February 6, 2023
I am still not believing she is the one

— Football Corner with Eddie (@shyboyeddie) February 6, 2023
Speaking of her attire, the Like a Prayer singer kept her hair back in braid ponytails that hung tight down the sides of her face, which complemented her bleached eyebrows and gave off a neutral appearance. In addition to a white collared shirt and a black tie, she accessorized with fishnet tights and purple heels. She has matched the entire look with a black blazer dress and maxi skirt.
Also Read: "Britney Has Not Accepted The Offer But..": Pop Queen Madonna Has A Huge Offer For Britney Spears Amid All The Controversies Around Her Personal Life
How has Madonna's face changed?
The face of the Vogue hitmaker had changed, and it reportedly had undergone numerous alterations. Despite the fact that she has not confirmed any specific plastic surgery procedures, it is assumed that Madonna has had a facelift, brow lift, and eyelid surgery.
With these procedures, the face can appear significantly different, projecting a more youthful and refreshed appearance. Madonna's face, on the other hand, is perceived by some as appearing unnaturally tight and puffy, giving rise to the theory that she may have undergone excessive cosmetic surgery.
Previously, the Open Your Heart singer shared a number of pictures on her Instagram stories after returning from her trip to Kenya, telling her followers that she was "vibrating with the universe."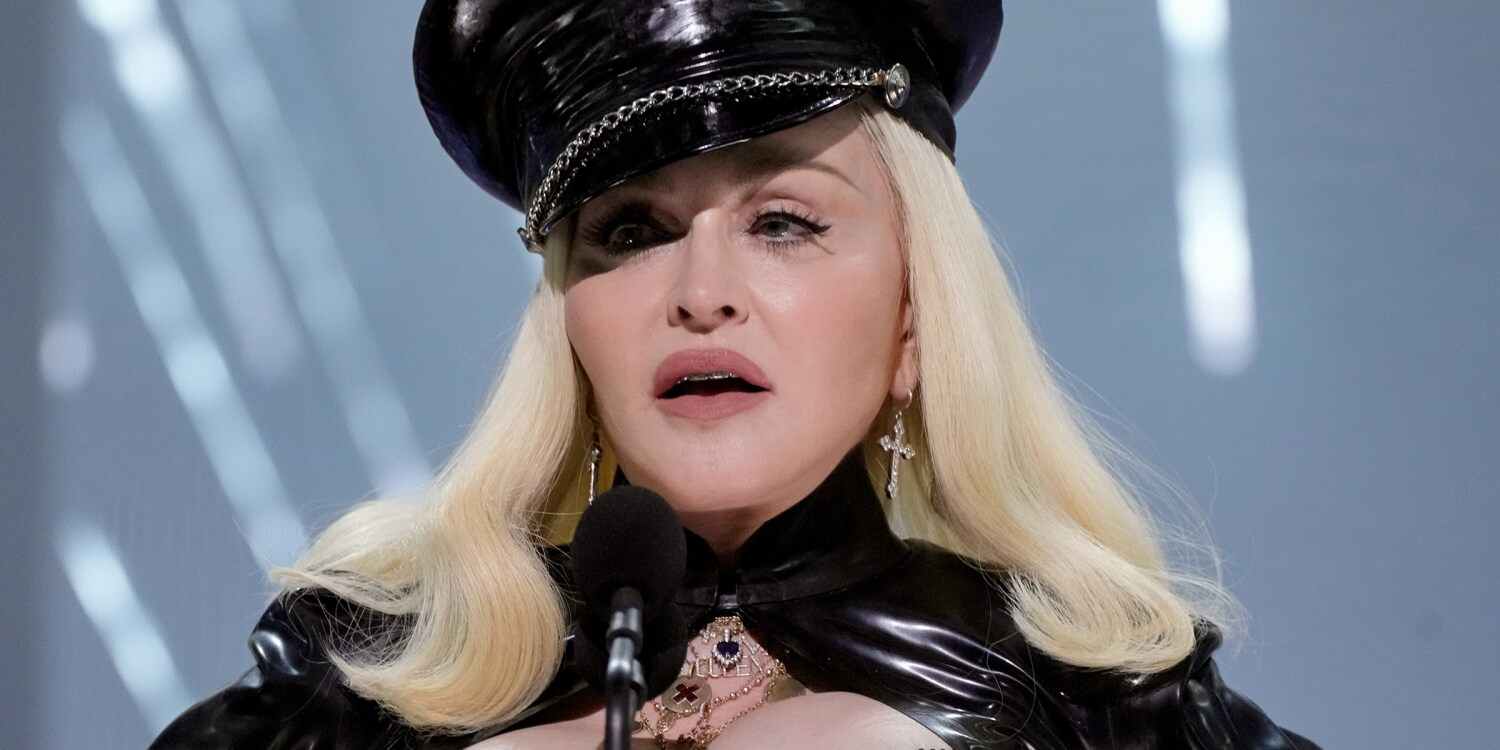 However, there have been rumors about her plastic surgery and appearance since her recent appearance at the Grammy Awards. The Ghosttown hitmaker has undoubtedly undergone significant physical changes over the years, even though it is unknown what specific procedures she may have had. Although choosing to have plastic surgery is a personal choice, it's also important to understand the dangers and consequences.
Also Read: 'They're So THIRSTY': Fans Go Wild as Madonna Kisses Rapper Tokischa, Recreates Iconic Britney Spears 2003 VMA Moment
Well, if we want to promote a society that is more accepting of one's own body and appearance, we must be aware of the pressures that celebrities do face to maintain their youth and beauty. 
Source- Page Six