Although Jennifer Lopez is married at the moment, happily or not is a matter of speculation, 5 years ago she was a single woman. Or so she claimed. It is then that the Maid in Manhattan actress made an appearance on The Ellen Show, and who other than Ellen DeGeneres to hook the diva up with Hollywood hotshots.
The talk show host took it upon herself to find a potential match for JLo through her popular game, 'Who'd you rather?' And even though the Selena actress seemed skeptical at first, she had the time of her life playing the hypothetical game.
Throwback to Ellen DeGeneres channeling Cupid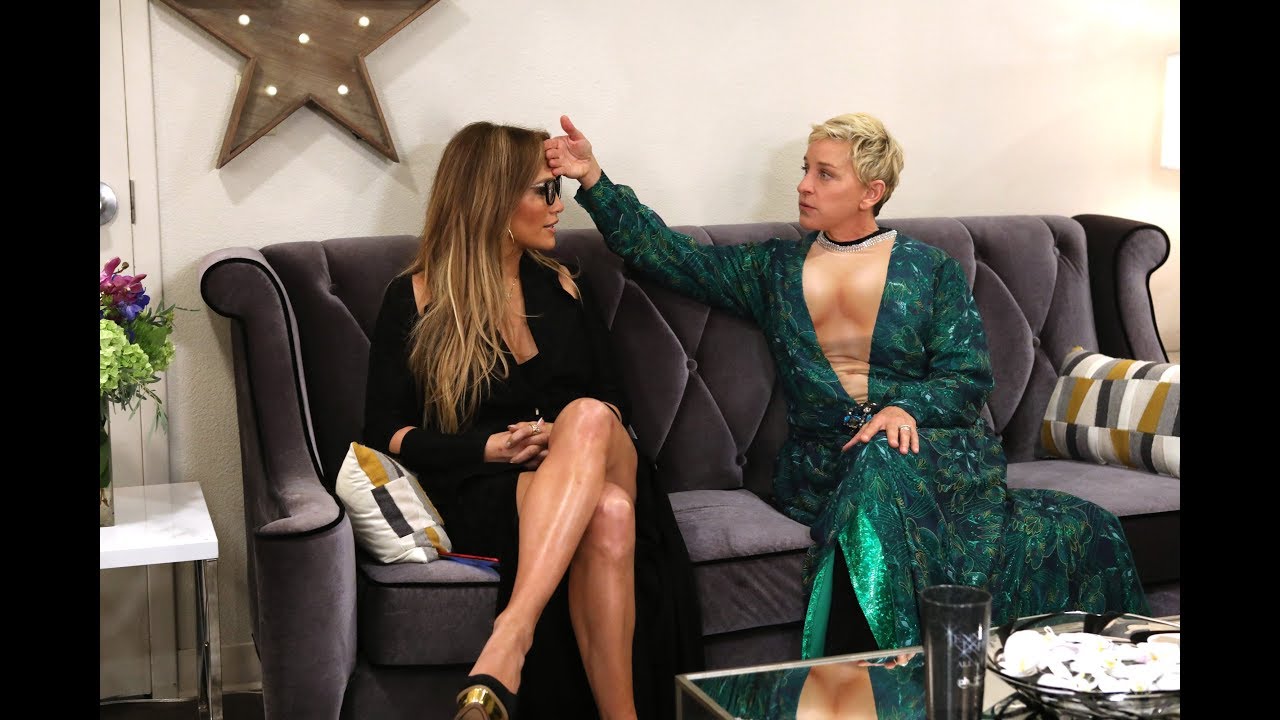 Ellen DeGeneres shared Lopez's relationship status with her audience, saying with a touch of sarcasm in her voice,
"So she says she's "single" at the moment… and too busy and doesn't have time for first dates and stuff so we're gonna find a man for her in a game we call 'Who'd you rather?' "
Lopez kept laughing incessantly all the while and then asked, "Who'd you rather what?"
For the unversed, and Lopez as well, DeGeneres went on to explain, "Yeah, well you can decide. You can tell me if you wanna choose who'd you rather with. Let's show you two pictures and you're gonna choose who'd you rather…I thought you'd like it" as the screen displayed pictures of Harry Styles and Zac Efron.
And JLo went, "Okay this will be fun… I like this one." She then went on to verbally contemplate between the two heartthrobs on the screen, "It's funny 'cause I… I could do either," as the audience roared with laughter. She went on, "This is hard. This is actually a very tough decision for my life right now… umm probably a couple years ago I would've said Zac Efron but today I'm gonna say Harry Styles." And naturally, the room lit up with cheers.
Also Read: He knows he's paying off an emotional, as well as financial debt': Jennifer Lopez Reportedly Guilt-Tripping Ben Affleck into Buy Her Expensive Limo Rides, Clothing, Jewelry
Who became Jennifer Lopez's hypothetical boyfriend?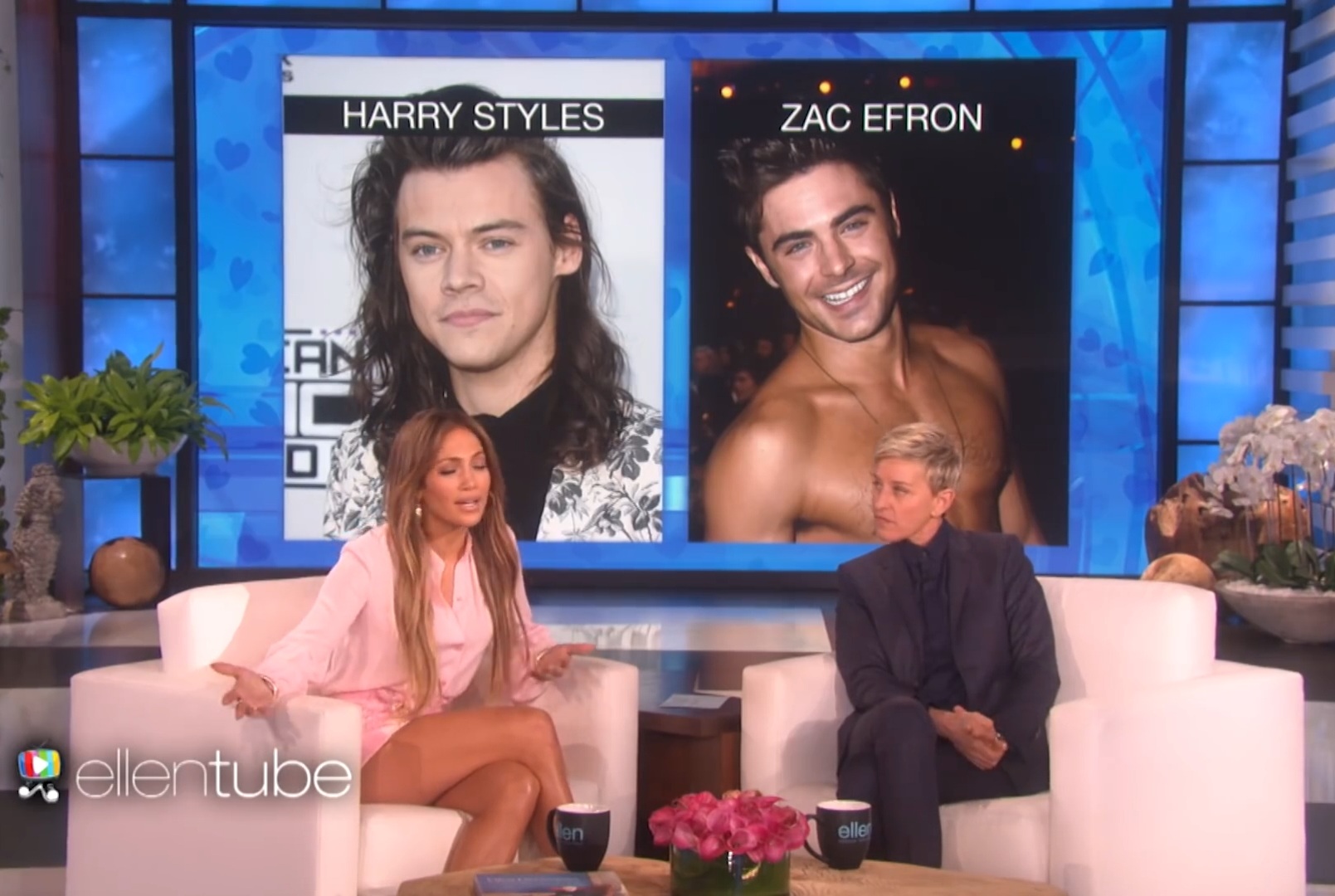 The game went on for a couple of minutes and the Hustlers actress kept choosing the Watermelon Sugar singer who is currently dating 10-years older filmmaker, Olivia Wilde, over names like Nick Jonas, The Weeknd, Prince Harry, Chris Martin, and even Brad Pitt, exclaiming to herself, "How did Harry Styles become my… I don't know."
However, JLo couldn't resist giving up on Styles for Lenny Kravitz for whom she said, "Oh Lenny. See I know Lenny too, I like Lenny. I think I would go with Lenny over here," and boom, Styles' picture was replaced by Leonardo DiCaprio, who the actress chose over Kravitz.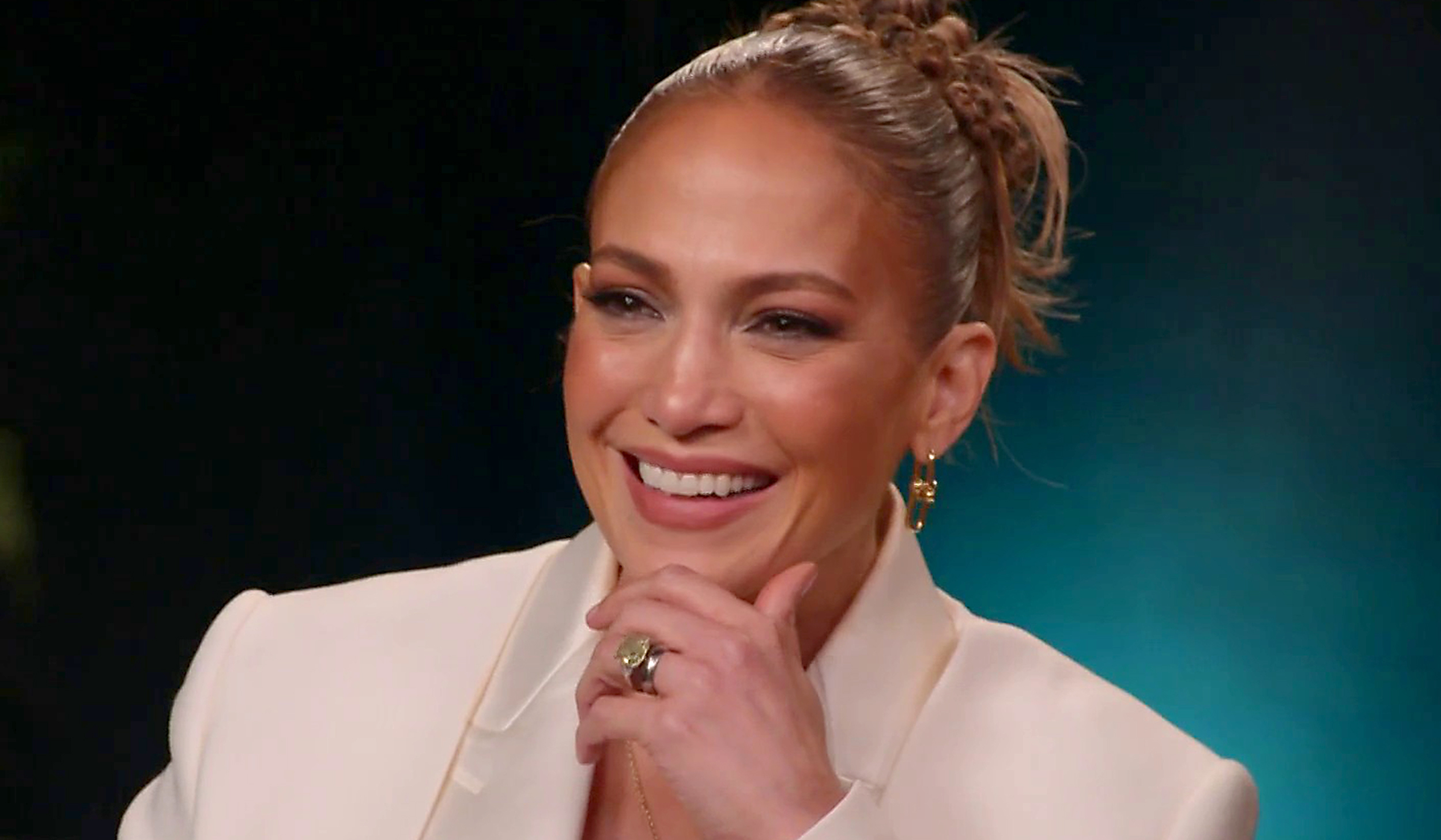 Also Read: 'There is a cost to his behavior': Jennifer Lopez Extremely Frustrated With Ben Affleck For Partying With Strippers That Delayed Their Marriage
The Titanic star remained a priority over Big Sean, Ed Sheeran, Taye Diggs, Derek Hough, and Jamie Foxx until Bruno Mars popped up. The final dilemma before the On the floor singer was choosing between Mars and Bradley Cooper until DeGeneres came to her rescue suggesting that they could go back to Styles and have him as the final winner, and that's what finally happened.
And that is the tale of how Harry Styles became Jennifer Lopez's hypothetical boyfriend.
Watch the video here:
Also Read: 'You're the brains behind the entire organization': Ellen DeGeneres Slyly Hinted Kylie Cosmetics Success Was All Kris Jenner's Doing, Kylie's Billionaire Status is Too Good To be True
Source: The Ellen Show