After rising to fame with Euphoria, Sydney Sweeney is currently busy shooting for her upcoming R-rated rom-com. Known for her exquisite beauty and captivating onscreen persona, Sweeney has raised the bar high. Her fans are eagerly waiting for the upcoming movie to be released. Watching her perform on the big screen alongside co-actor Glen Powell is a dream come true.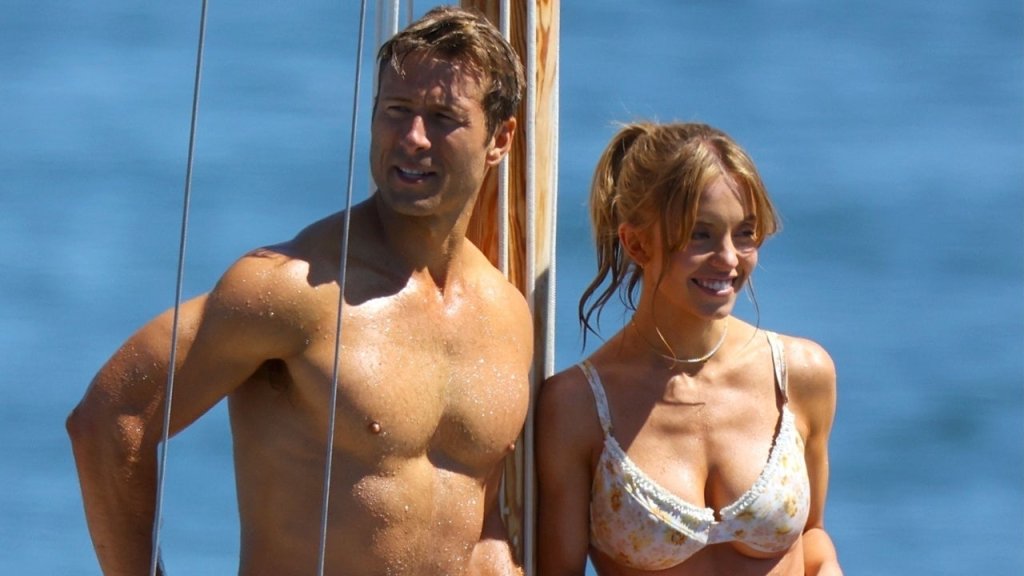 While shooting for her movie in Australia, Sydney Sweeney was spotted on a boat at the Sydney harbor with Glen Powell. Clad in a yellow bikini, the actress was spotted having a fun time with Powell. But to everybody's surprise, the 25-year-old actress caused an ouch moment for the Top Gun 2 actor, as she hit him in the crotch. 
Also read: 'I Had B**Bs Before Other Girls And I Felt Ostracized For It': Euphoria Star Sydney Sweeney Says People Bullied Her Because They Thought She Was Too Beautiful
Sydney Sweeney Hits Glen Powell In The Crotch
Sydney Sweeney along with Glen Powell is shooting their upcoming rom-com movie in Australia. Keeping information about the movie lowkey, the two actors were spotted at Sydney harbor on a sunny day. Sweeney looked sensational in a yellow floral printed bikini and Powell, ripped at every edge, was in a pair of black boardshorts. The two actors were spotted having fun on the harbored boat when Sweeney took Powell by surprise.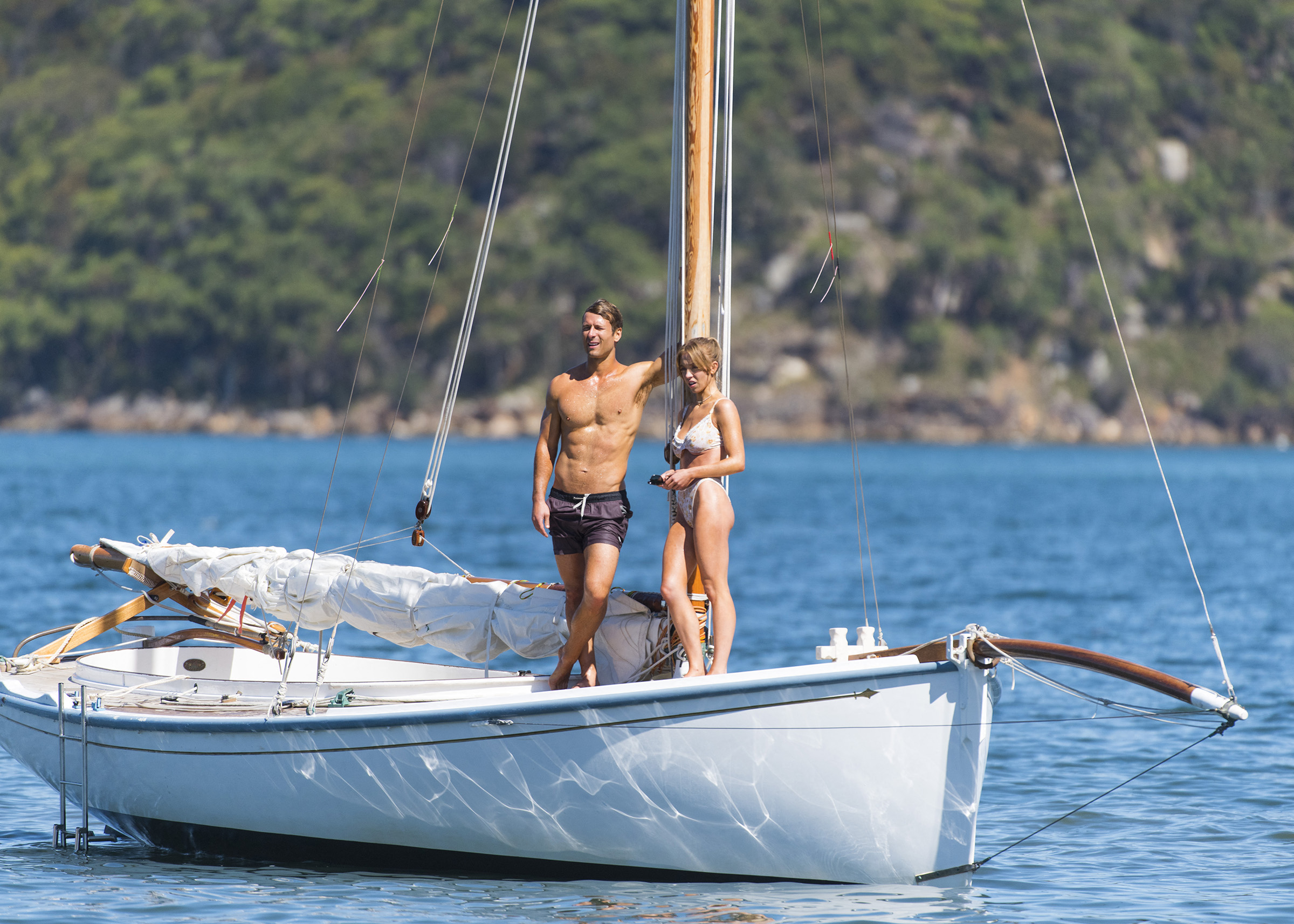 The 25-year-old Euphoria actress was seen inching close in a cozy way to the 34-year-old actor. Suddenly out of nowhere, Sweeney playfully slapped the Top Gun 2 actor in his groin. The extreme ouch moment was followed by the actor jumping into the water, while Sweeney laughed and sat at the edge of the boat. 
https://twitter.com/djokaymegamixer/status/1633722031421399041
While shooting for her latest project, the 25-year-old gorgeous actress was spotted having fun with her co-star. Her coy attitude and the video of her hitting Powell going viral is making her fans wonder if they are sparking romance. 
Also read: 'Glen Powell Is MCU Cyclops Holy F*Ck': Fans Freak Out After Top Gun: Maverick Star Rumoured To Be Top Contender For X-Men's Cyclops, Ask Him To Do The Role Justice
Sydney Sweeney Shooting A Rom-Com With Glen Powell
Filming around the Harbour City, changing locations from Surry Hills to Double Bay, the Euphoria actress along with her co-star Glen Powell are having fun. Her upcoming R-rated rom-com movie directed by Will Gluck is a highly anticipated one. Details about the film plot and certain spoilers are kept under wraps with high alert. The movie is expected to earn nearly AUD$41M while providing a wonderful experience to the cast and crew.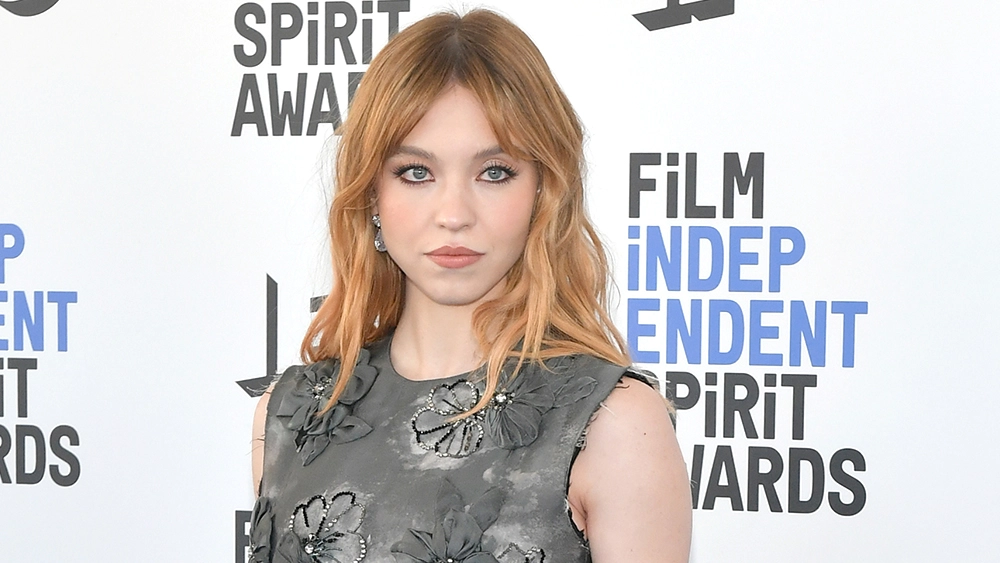 Although Sydney Sweeney previously mentioned feeling uncomfortable in her body, since she has been unnecessarily s*xualized for her physique, she was finally spotted embracing herself. Showing off her toned body in a floral bikini, the 25-year-old was spotted alongside Glen Powell. 
Read more: "There Were Moments Where She's Supposed To Be Shirtless": Sydney Sweeney Defends Her Extreme Nudity In Euphoria Despite Claiming She's Not A Fan Of Getting Naked On-Screen
Source: Daily Mail