The HBO crime drama premiered in January 1999, with Tony Soprano hesitantly coming into the office of Jennifer Melfi, his new psychiatrist, after suffering a panic attack. The premiere set the tone for what was to come: endless fights between Tony and Dr. Melfi, incredible patience from Tony's wife, Carmela Soprano, and children, Meadow and A.J, and possibly more mafia-related gunfire and bloodshed than television had ever witnessed.
The Sopranos is generally acknowledged as one of the best television shows of all time, and it has become ingrained in popular culture. From James Gandolfini to Edie Falco, and many more, big careers were established. Fans may be wondering where the cast members of this successful show are up to. This is what the cast of The Sopranos has been doing lately.
James Gandolfini (Tony Soprano)
Gandolfini went on to feature in a number of tense psychological dramas, such as "The Last Castle" and the remake of "The Taking of Pelham 123," as well as some more lighthearted films like "Enough Said," after winning three Emmy Awards, three Screen Actors Guild Awards, and a Golden Globe for his role as Tony Soprano. Unfortunately, Gandolfini died of cardiac death in 2013 while on a family vacation in Rome.
Edie Falco (Carmela Soprano)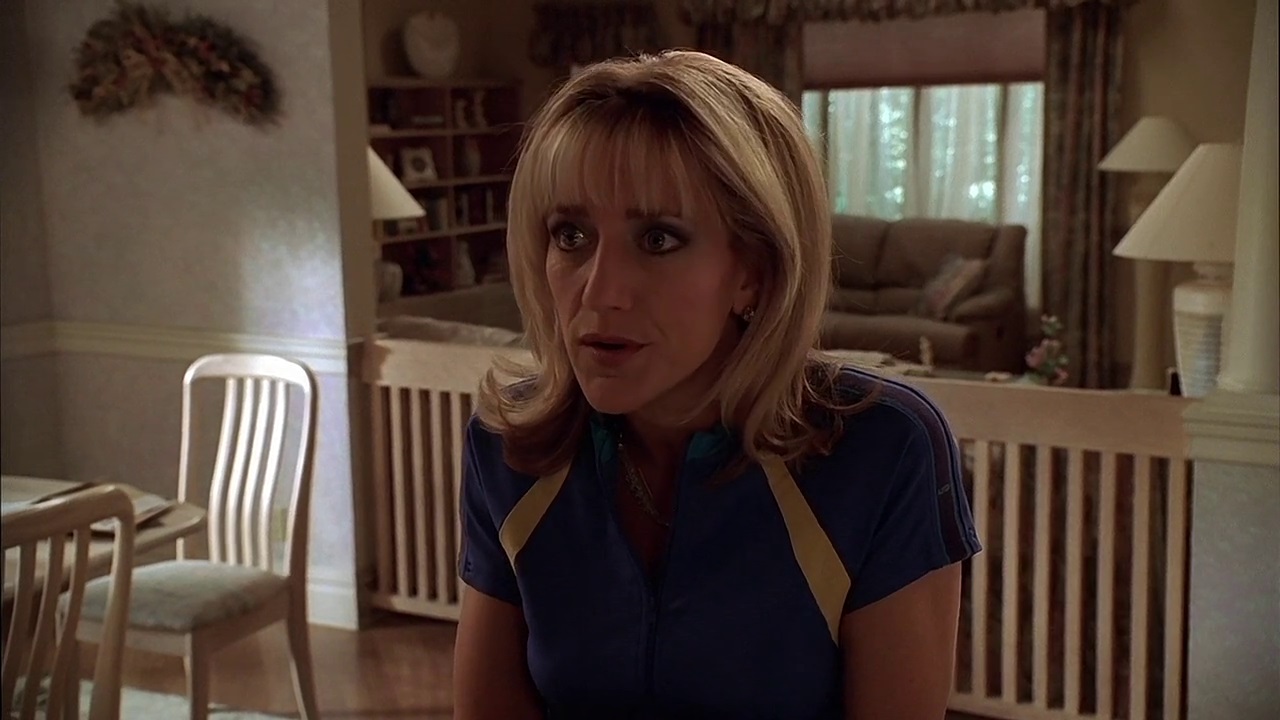 Falco earned six Emmy nominations for her performance as Carmela Soprano, winning three for Outstanding Lead Actress in a Drama Series, as well as two Golden Globes and five Screen Actors Guild Awards for The Sopranos. Falco landed the titular role in Showtime's Nurse Jackie, which aired from 2009 to 2015. Later in her career, she appeared in Louis C.K.'s web comedy Horace and Pete (2016), NBC's Law & Order True Crime: The Menendez Murders (2017), and CBS' Tommy (2020). Falco starred in FX limited series Impeachment: American Crime Story as Hillary Clinton in 2021. 
Lorraine Bracco (Dr. Jennifer Melfi)
Bracco went on to star in feature films such as "Son of Morning" (2011), "Monday Nights at Seven" (2016), and "A Ring for Christmas"  (2020) after her Emmy-nominated role as Dr. Melfi. From 2010 to 2016, Bracco starred in TNT's Rizzoli & Isles, and from 2017 to 2018, she had a recurring role on CBS' Blue Bloods. In 2016, she also appeared in Showtime's Dice and Netflix's BoJack Horseman.
Michael Imperioli (Christopher Moltisanti)
Imperioli, another "Goodfellas" veteran, was outstanding as Tony's protégé Christopher Moltisanti. He made his directorial debut with The Hungry Ghosts in 2009 and has appeared in a variety of TV shows, including NBC's Law & Order (2005–2006), ABC's Life on Mars (2008–2009), ABC's Detroit 1-8-7 (2010–2011), and NBC's Lincoln Rhyme: Hunt for the Bone Collector (2020). He also appeared in the Oscar-nominated film One Night in Miami in 2020. Imperioli's next appearance will be in the Hulu comedy series This Fool.
Robert Iler (A.J. Soprano)
After "The Sopranos," Robert Iler, who played A.J. Soprano, retired from acting. The actor has mainly remained out of the spotlight, with his single appearance in 2009 being on an episode of "Law & Order." He moved to Las Vegas in order to pursue a professional poker career. He suffered from substance abuse for years until finally becoming sober in 2013. With his Sopranos co-star Jamie-Lynn Sigler and YouTube comedian Kassem G, he started a podcast called Pajama Pants.
Thanks for your feedback!